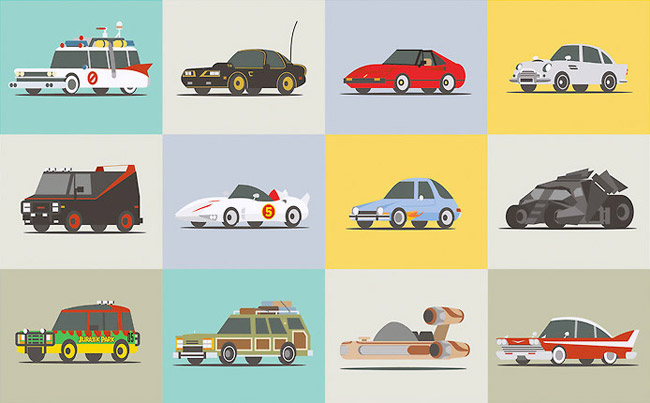 For sure, you recognize some of the caricatures of popular movie cars above. There's the Ecto-1 from Ghostbusters, there's the Mach 5 from Speed Racer and there's the Tumbler from Batman Begins. Who wouldn't want a framed poster of 77 of these iconic cars and hang it on the bedroom wall?
The handiwork of artist Scott Park, this poster can actually be purchased via Society 6, a website that sells the creations of "hundreds of thousands of artists from around the world." This artwork is available in five sizes:
* Mini (8" x 10") - $18
* Small (13" x 18") - $26
* Medium (17" x 22") - $36
* Large (21" x 28") - $50
* XL (28" x 38") - $70
The full version of the poster is shown below. See how many movie cars you can correctly identify. If you wish to purchase a print copy, click here.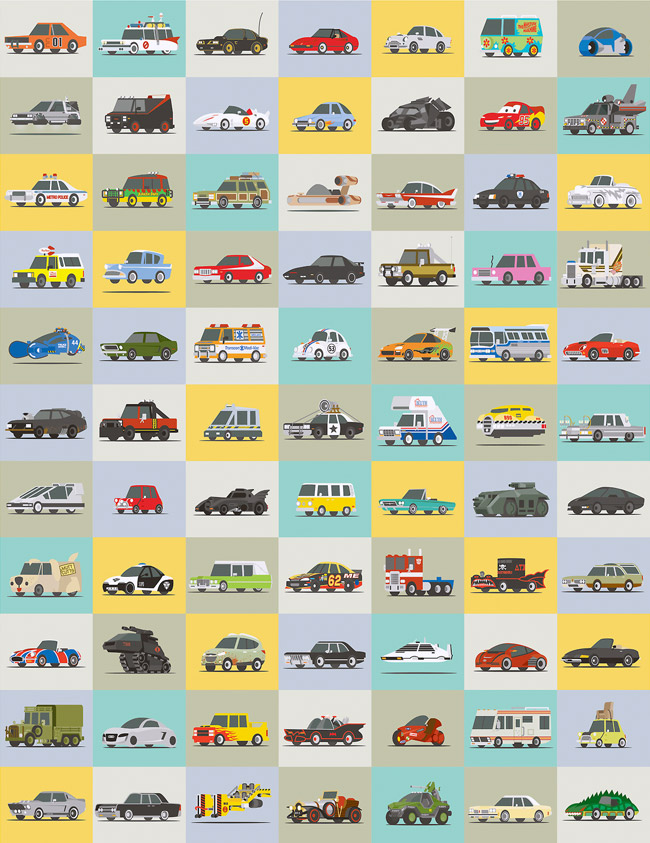 Continue reading below ↓
Recommended Videos