We've found yet another replica of the ever-famous time machine from Back to the Future. This is far different from the last one we featured on our page, though—the DeLorean DMC-12 we're taking a closer look at here is a tiny toy set from Playmobil.
The toy car probably won't wow you as a real DMC would, but you have to admit that this one's pretty cool in its own way. The doors on this tiny time machine can swing open, and the Marty and Doc figurines that come with the package can fit inside the cabin, too. Meanwhile, LED strips on the exterior (which are powered by two AA batteries) along with the foldable wheels can imitate the time travel animation as seen in the movies.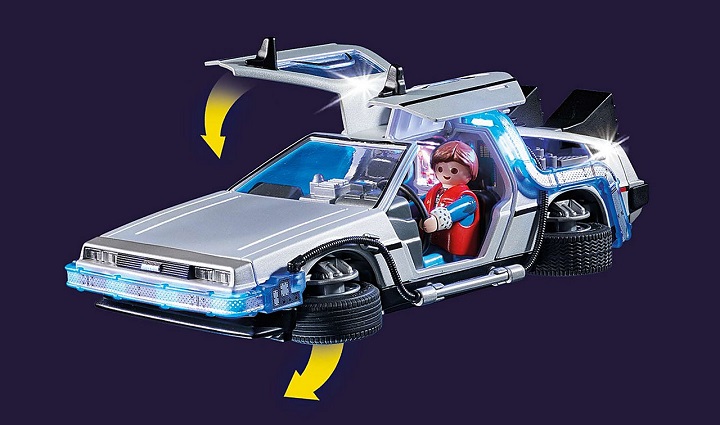 ADVERTISEMENT - CONTINUE READING BELOW ↓
Other pieces of this 64-piece set include a VHS recorder, a skateboard, a walkie-talkie, a remote, and three plutonim rods. It also comes with the hook that helped power the time machine when lightning struck the clock tower on the night of November 12, 1955. As an added bonus, there's an Einstein figurine, too—we're just not sure if he can fit inside the car along with both Doc and Marty.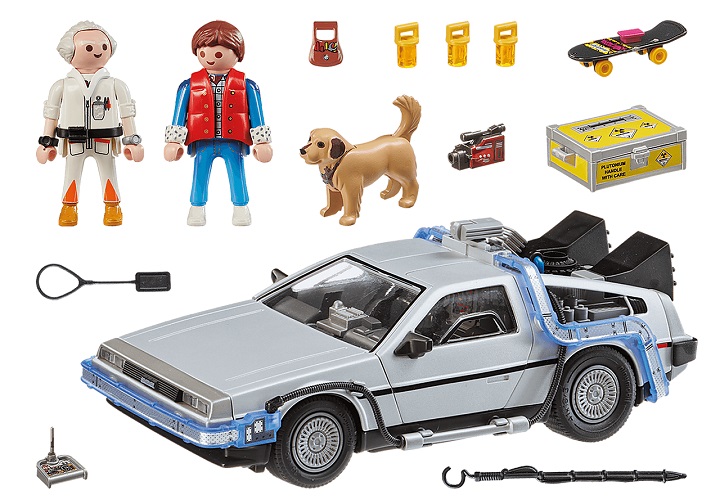 ADVERTISEMENT - CONTINUE READING BELOW ↓
Recommended Videos
The best part about this Playmobil set would probably be its price of $50 (P2,500). So with the cost of a fancy hotel buffet meal (we miss those), you get some nice movie memorabilia that'll surely look good in anyone's collection.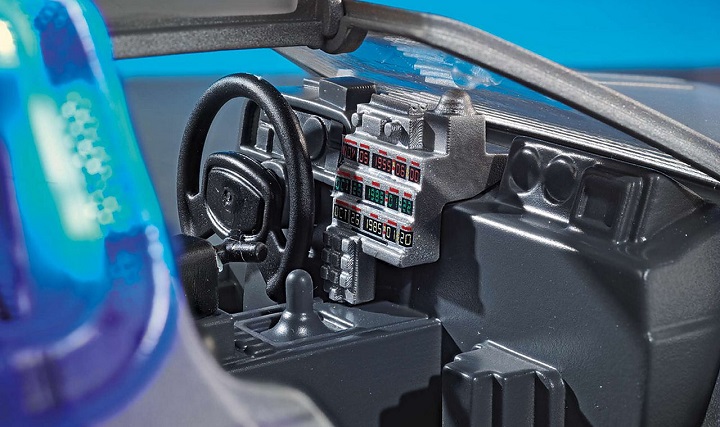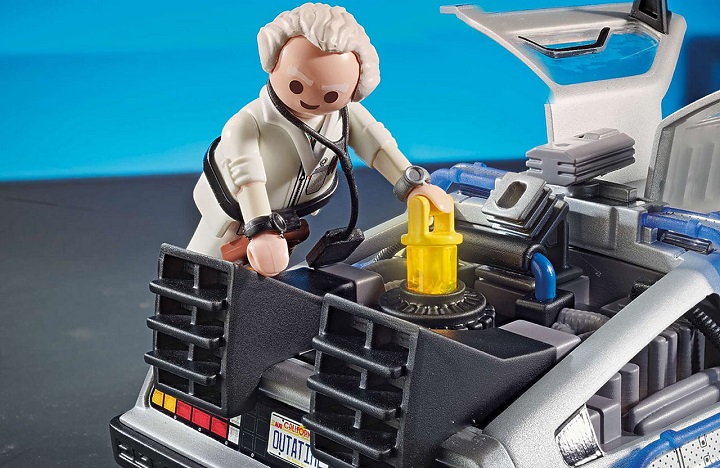 ADVERTISEMENT - CONTINUE READING BELOW ↓