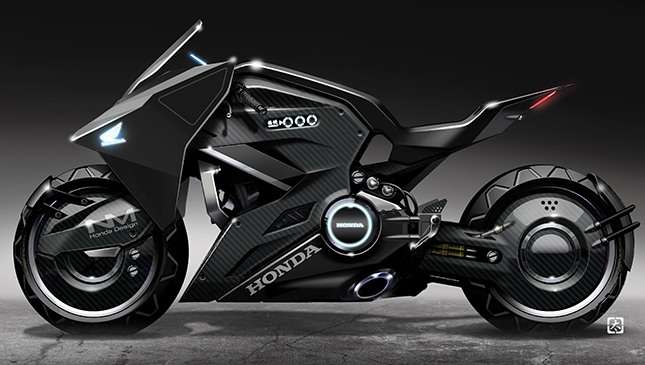 A lot of the talk regarding the upcoming live action version of Masamune Shirow's Ghost in the Shell has revolved around accusations of Hollywood whitewashing. Hardcore fans of the Japanese manga and animated films have lambasted the film for casting Scarlett Johansson instead of, well, an Asian.
Now we don't know about stereotypes and racism in the film industry (it's not our thing), but if you're looking for something authentically Japanese in Ghost in the Shell when it hits theaters later this month, look no further than the futuristic "NM4" motorcycle featured in the film. Why? Because it's a Honda.
Continue reading below ↓
Recommended Videos
Apparently, Major's bike in the film was based on design sketches by the Japanese motorcycle manufacturer and detailed by the production team. The company says that its design helps depict the movie's futuristic setting. Looking at the photos, we have to agree. Our favorite part about the design? It actually looks plausible.
Cool huh? Chances are if you're a huge motorcycle (or GITS) fan you won't be content with just seeing the NM4 on the big screen. If this is the case, you can always check out the real thing when it hits the Osaka Motorcycle Show from March 18 to 20, and the 44th Tokyo Motorcycle Show from March 24 to 26. Of course, a couple of movie tickets will be cheaper than having to book a round trip flight to Japan. Your call though.