We've got enormous fondness for classic arcade racing games. Hotshot Racing, out now on Xbox, PS4, PC, and Switch, aims to recapture some of that magic in your living room, and it does a pretty good job, too.
Hotshot Racing's visual style is heavily inspired by Sega classic Virtua Racing, all stark primary-colored polygons. It's like racing around the inside of a geometry professor's head. The difference is that with your overpowered modern console barely breaking a sweat, it all runs at a silky-smooth 60 frames per second.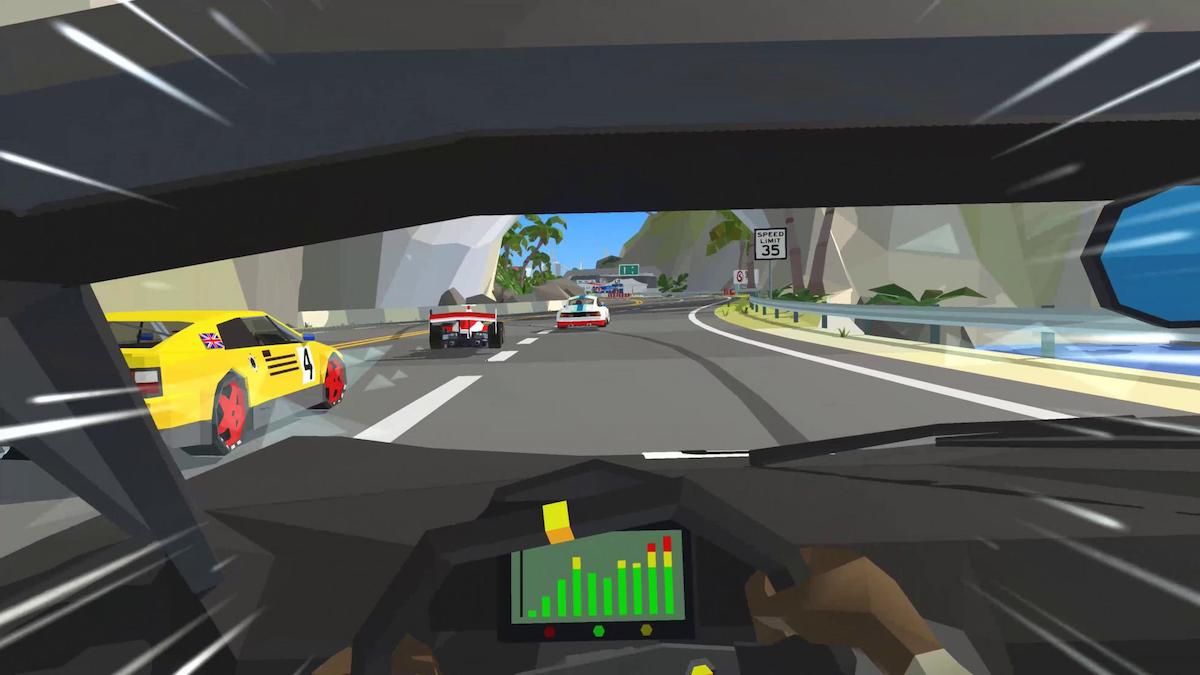 ADVERTISEMENT - CONTINUE READING BELOW ↓
The game also boasts buckets of charm, and the characters you have to choose from are a quirky bunch. There's the trustafarian playboy Aston, who shouts 'my family owns that' as he powerslides through a medieval castle, and new dad Mike, who races cars yet still insists that the birth of his baby daughter was the best moment of his life. Seems unlikely.
The cars, meanwhile, are all knowing nods to real world road and racing cars, including some anorak-pleasing deep cuts. All of them handle differently, but they're united by the most approachable drifting mechanic we've ever experienced in a racing game. Just keep the throttle pinned throughout, only stabbing at the brake when you want to initiate a tire-immolating slide.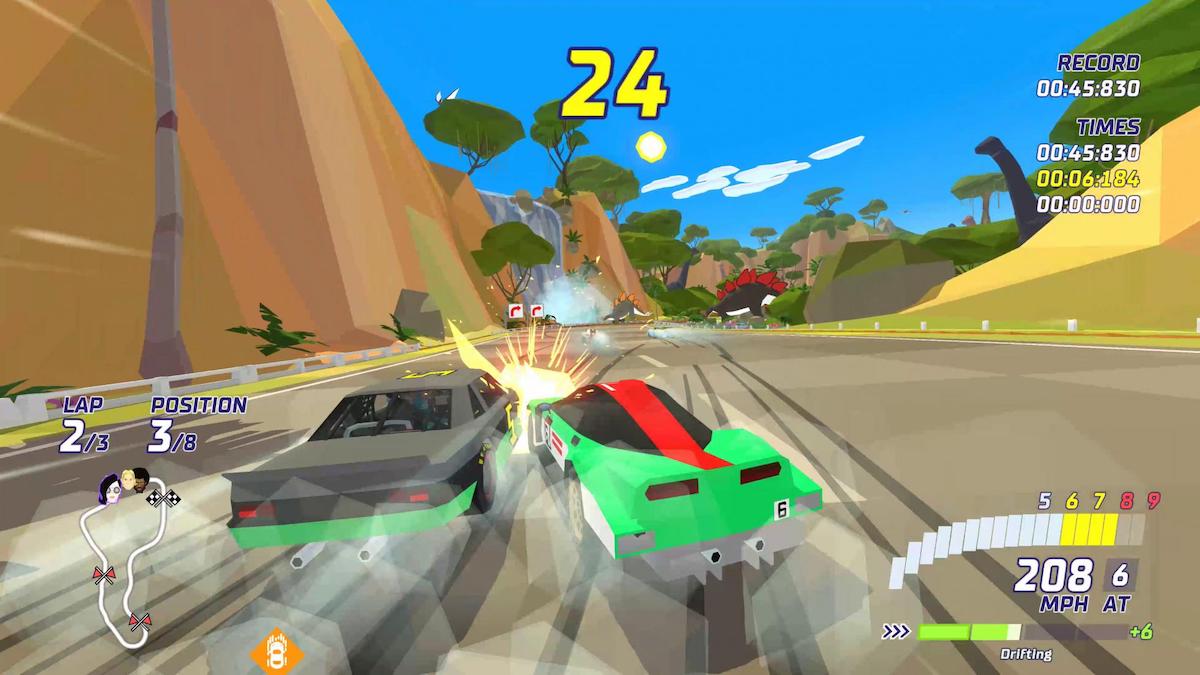 ADVERTISEMENT - CONTINUE READING BELOW ↓
Recommended Videos
The only place where Hotshot Racing falls victim to its arcade inspiration is the extreme 'catch up' effect that ensures you never really escape the chasing pack. It's fine for keeping you in the thick of the action, but it also removes all strategy, because you might as well hoard your boost until the final half a lap and then disappear up the road before they have time to react.
Still, this is a diverting old-school racer that scratches that retro racing itch, particularly in four-player split-screen multiplayer model, and probably costs less than you've already spent on arcade machines.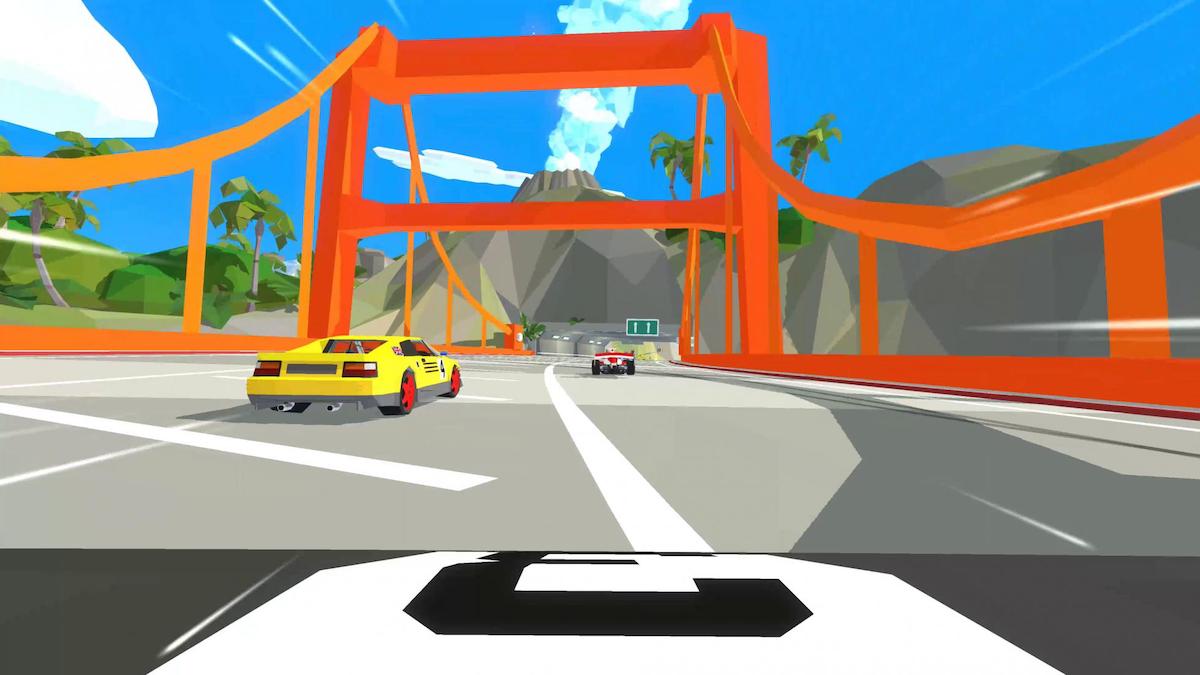 ADVERTISEMENT - CONTINUE READING BELOW ↓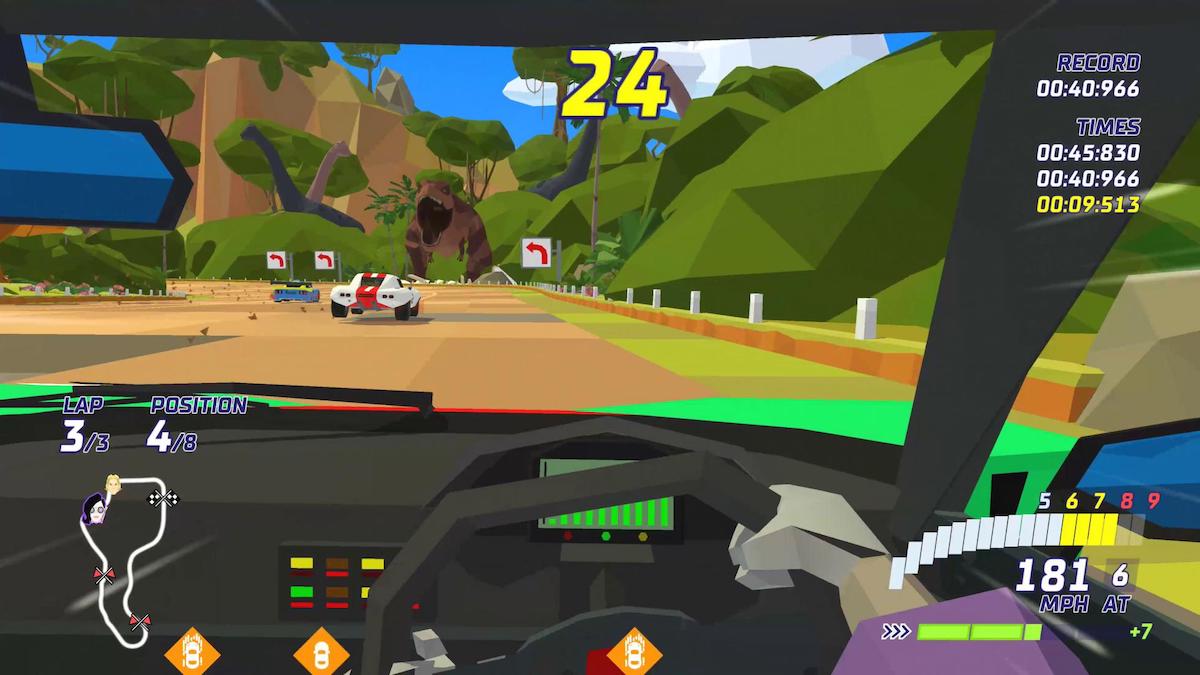 NOTE: This article first appeared on TopGear.com. Minor edits have been made.