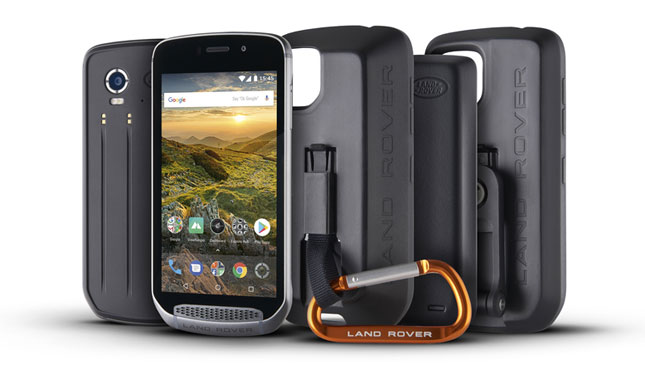 Off-road vehicles, like the Land Rover Discovery, are built to endure whatever Mother Nature can throw at them. Sticks and stones are no big deal for these behemoths. Smartphones, which most people buy screen protectors and cases for before they even pull it out of the box, aren't nearly as tough. The phone pictured above, called the Land Rover Explore, apparently goes against that notion.
Revealed at the Mobile World Congress in Barcelona, the Explore is powered by a 4,000mAh battery that claims two days running time with regular use, and a full day with the screen and GPS going. It's been drop-tested from 1.8m—basically from the roof of a Discovery. It can survive going underwater (even seawater) and can endure "extreme temperatures, humidity, thermal shock and vibration exposure."
Continue reading below ↓
Recommended Videos
The Explore operates on Android OS, and has a customizable outdoor dashboard for easy access to weather updates and info from the device's sensors. The 5in screen is full HD and can be controlled with gloves and even wet fingers. It's available online starting April for £599 (P43,000). Interested?