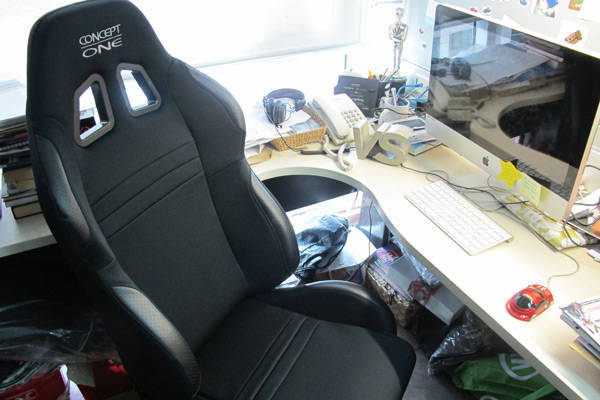 Last week, we attended the 10th-anniversary celebration of Wheel Gallery, the distributor of Concept One wheels. During the raffle, the Top Gear Philippines staff won two Concept One GT2 office chairs, which were delivered to us today.
As expected, the cool-looking chairs attracted attention. An officemate from another magazine even tried them on for size, noting how they're far more comfortable and how they offer more lumbar support compared to our regular, office-supplied chairs.
Of course, if you're a car guy, an added incentive is that it will always feel like you are driving a car even when you're slaving away in front of the computer.
The good news is that you can actually purchase one from Wheel Gallery. For how much? We checked the delivery receipt and saw the following:
Fabric seat (P6,000) + Office chair kit (P2,500) = Concept One GT2 office chair (P8,500)
Not bad. Not bad at all.
Continue reading below ↓
Recommended Videos