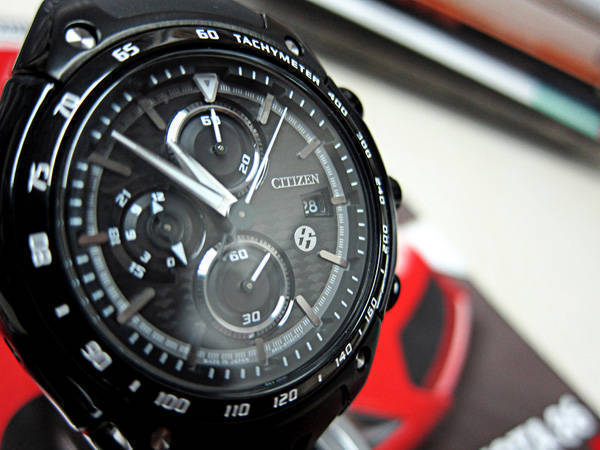 Toyota Motor Philippines celebrated its 11th consecutive Triple Crown (an achievement that happens when an automaker hits the top spot for passenger car sales, commercial vehicle sales and overall sales) by throwing an extra-special party for members of the motoring media.
A prize that was given away during one of the games was the Citizen Eco-Drive Toyota 86 chronograph. We didn't even know that the model existed--and how special the watch is.
The chronograph has the 86 logo on its face, and a larger logo etched on the case back. Only 860 units were made, and all have been sold. We hear that the watch was exclusive for the Japanese market, and that a lot of car enthusiasts are desperate to get their hands on one. Need proof of this? On eBay, the watch fetches more than $500 (P20,300), more than $100 over the suggested retail price.
It is interesting how limited numbers, desirability and the association with the 86 can drive the price of this watch up.
We're holding on to ours, that's for sure.
Check out the photo gallery below.
Photos by Raynand Olarte
[gallery]1349[gallery]
Continue reading below ↓
Recommended Videos