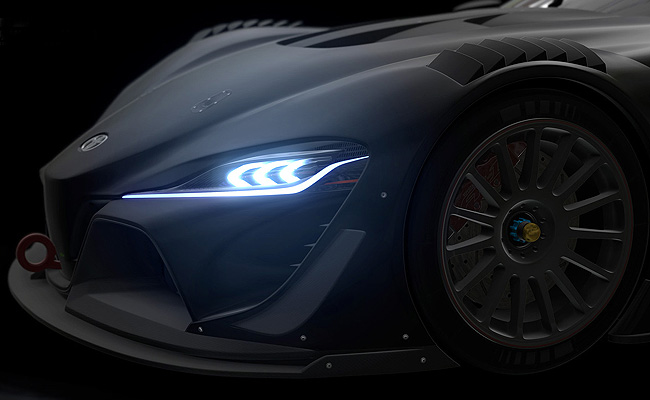 In January, Toyota unveiled the FT-1 concept which the carmaker claims "aims to show what can be achieved when the focus is creating a sports car design that will truly excite." Toyota even made the car available for free with an online update of Gran Turismo 6 for PlayStation 3.
Now, if you've been imagining what the FT-1 concept might look like as a race car, here's some good news: Toyota is coming out with a Vision Gran Turismo version for the popular driving simulator game.
Based on the video posted on Gran-Turismo.com, the FT-1 Vision Gran Turismo makes extensive use of carbon-fiber components, is not lacking in brake cooling vents, and has one huge rear wing.
The Toyota FT-1 Vision Gran Turismo is said to become available for Gran Turismo 6 in September. In the meantime, check out the teaser video of the car below.
If you're viewing this on a mobile device and can't see the video, please click here.
Continue reading below ↓
Recommended Videos