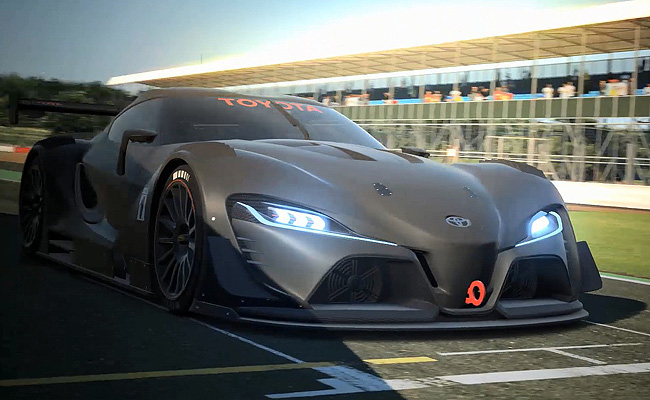 Just a few days after Toyota teased its FT-1 Vision Gran Turismo concept for the Gran Turismo 6 racing simulation game, the Japanese carmaker has finally revealed what the car looks like, huge rear wing and all.
Building on the design of the FT-1 concept that debuted in January at the Detroit Auto Show, the car's designers at Toyota's Calty studio in California "have gone even further to produce a pure-bred racing version to add to the thrill of the more hardcore Vision Gran Turismo."
Modifications done to the "standard" FT-1 concept to create the Vision Gran Turismo version are wider wheel arches to accommodate the larger tires needed for extreme grip; enlarged air intakes for increased cooling; front canard fins to generate greater downforce; and the aforementioned larger rear wing. Also present is a larger rear diffuser with multiple fins, which is supposedly set further back "to create a cleaner airflow."
ADVERTISEMENT - CONTINUE READING BELOW ↓
"In essence, every detail has been addressed to make the FT-1 Vision Gran Turismo look and feel the way it performs to create the sensation of a real race," Toyota said in a statement.
The FT-1 Vision Gran Turismo will be available for Gran Turismo 6 users in September.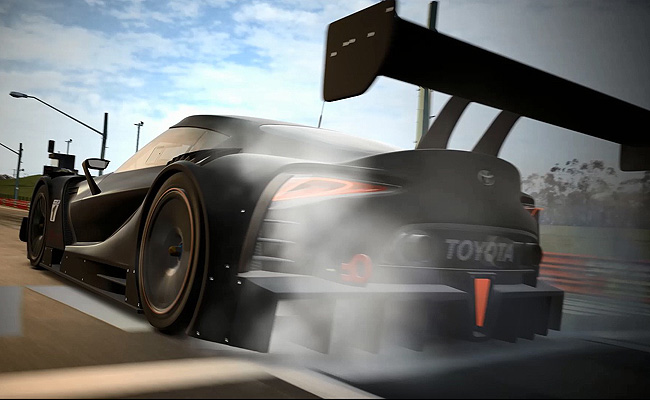 ADVERTISEMENT - CONTINUE READING BELOW ↓
Recommended Videos