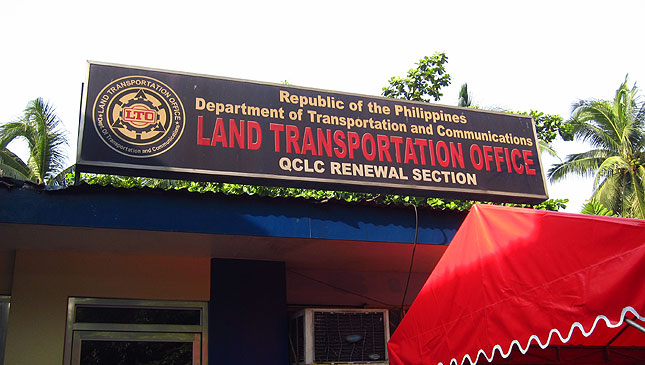 So I recently renewed my driver's license. For the first attempt, I went to Robinsons Galleria--only to find out that all of LTO's satellite offices had been closed. The next day, I went to LTO Pasig. I arrived at 8am, only to find that the system was offline. The reason? The printer that produced the receipts was broken. The card printer was working fine. I waited until 2pm and eventually gave up. The people behind the windows were very apologetic and handled the angry customers with patience and grace.
It was off to the main office on East Avenue the following day. I arrived at 7:30am, but there was already a very long line outside. The guards were very courteous and we moved along, although it was a bit slow. By 8:30am, I was inside the building having my license inspected for past violations. More waiting for my turn to be photographed, and by 11:00am I was finally holding my plastic license card. I got to keep the older one, too. Everyone there couldn't believe that they finally had their cards. Their look of disbelief as they examined the cards was priceless. I had never seen anything like it. Sure, the process took more than three hours, but that's not too bad, is it?
ADVERTISEMENT - CONTINUE READING BELOW ↓
Anyway, something good has come from the shitstorm plaguing the LTO lately. You know what they say: When you've hit rock-bottom, there's nowhere to go but up. Still, I feel bad for the countless people who had to renew a few months ago. Some came just to check on their cards' availability, and I overheard that their license cards would only be available come October.
Before heading to the LTO to renew your driver's license, here are some practical tips:
1. Be early. I arrived at 7:30am--30 minutes before the LTO opened--and there was already a long queue. Best to get a jump on everyone else. Good thing I had already done my medical checkup the day before.
2. It doesn't hurt to call the LTO outlet beforehand. This is to make sure that everything is working fine. You will be told what branch to go to if there are any problems.
ADVERTISEMENT - CONTINUE READING BELOW ↓
Recommended Videos
3. Don't lose any of your receipts. Or you might end up having to line up again. Hold on to that piece of paper that proves you paid P200 for that "medical exam."
4. If you have any past traffic violations, settle them first before showing up at the LTO. If you don't, an alarm will go off and you can't proceed to the next step without settling the fine. Some folks have to go to the provinces to settle the fees before being able to renew. Hassle, dude. And if an MMDA officer lets you off with a "warning," it doesn't hurt to check the status of your license to make sure that a violation wasn't listed on it anyway.
5. Be nice. It doesn't hurt to be pleasant, especially when the people working at the LTO are trying their best to keep things moving along.
6. Don't deal with fixers. Why? Because you don't have to as the renewal system is more or less okay. Don't help perpetuate corruption.
ADVERTISEMENT - CONTINUE READING BELOW ↓
7. Be patient. The sooner you come to grips with the fact that you are dealing with a government office, the less painful the experience will be.
8. Make a friend. I killed time by chatting with the folks I was in line with. It's a stress reliever when you are able to voice your frustrations about the waiting time and have everyone agree with you.
9. Bring snacks. Because you will get hungry. Trust me.
10. Don't be scared of the LTO. We see and hear so much news about this agency all the time, but please see things for yourself first and save judgment for later. You might be pleasantly surprised like I was. I was shocked at how things went smoothly for me, especially as I was expecting the worst. I suppose the experience will be different for everyone, but I'd like to think that there are still good people working in government. Some of these folks are at the front line and deal with irate citizens, day in and day out.
ADVERTISEMENT - CONTINUE READING BELOW ↓
Is three to four hours acceptable for license renewal? No, it's not. But things could be so much worse. We have faith things will continue to get better.
Photos by Paulo Rafael Subido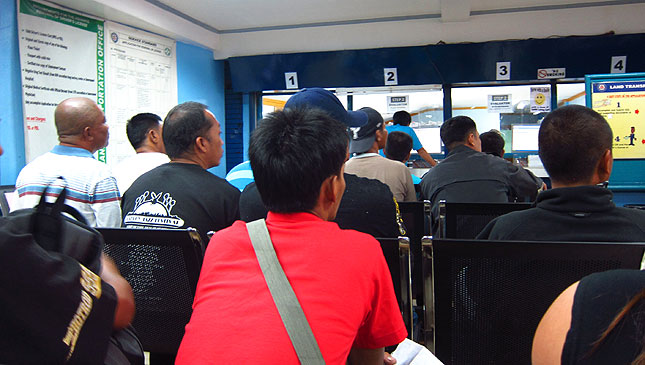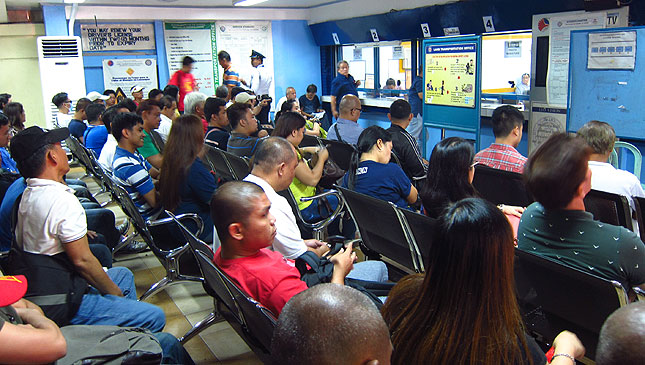 ADVERTISEMENT - CONTINUE READING BELOW ↓