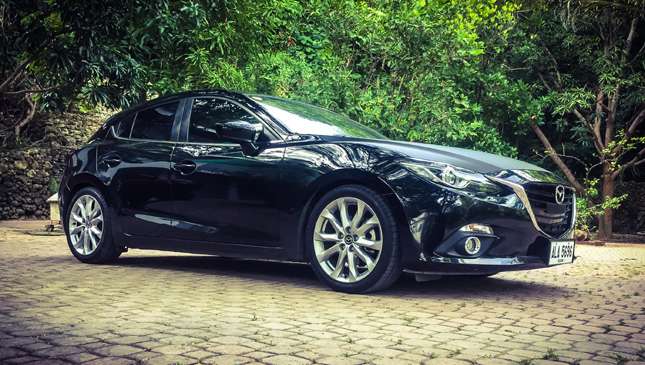 Given my years of maintaining and restoring cars, it is quite common for me to stumble upon inquiries regarding vehicle aesthetic care. Of course, I'd gladly share whatever knowledge I've gained through hands-on experience. My own car's condition is testimony to such practices given its daily use.
The key to effective, long-term car care is following a proper regimen. I will break this down into three categories and discuss the frequency of each.
1) Washing. The most basic and essential means of caring for your vehicle is with a proper bath from time to time. When I say from time to time, I don't mean you should do it as often as you shower (if you do bathe daily). The maximum I'd go for is once a week, or when it's truly warranted. It's pointless to wash a car if it's just dusty. A thorough detailing would be a more sensible approach instead.
ADVERTISEMENT - CONTINUE READING BELOW ↓
Reason: Bathing your car in tap water too often may cause mineral build-up where hand drying can't reach. The combination of solar and engine heat makes the minerals in tap cling onto rubber, plastic and painted surfaces. Trace salts can also cause corrosion in areas you may be unaware of.
Remember that washing will always be relative to conditions. For example, it wouldn't be wise to hit the car wash when the weather has been persistently rainy. It would be a complete waste of money and time.
Admittedly, I rarely wash my car except during the wet season. Technological advances in car care have proven to give great cleaning, shine and protection from paint wear minus the use of tap water. Based on the product choices we now have, it can be quite economical too.
2) Detailing. This approach is one of my top regimens in maintaining my car's beauty. You can do it as often as you like provided you have the right tools for the job and know how to execute it properly.
External detailing is the process of restoring your car finish's look between washing and waxing. It can also mean preparing your paint (through processes such as grime or tar/asphalt removal) prior to thorough waxing or sealant application after a wash. Frequency of this method can be done daily without any adverse effects. All you need is a good detailer spray (some come mixed with wax), quality microfiber towels, and the right strokes to bring back the wow of a freshly waxed car. You can throw a good spray wax into the mix for best results and water repellency.
ADVERTISEMENT - CONTINUE READING BELOW ↓
Recommended Videos
Reason: Aside from enhancing gloss, detailing lessens the build-up of grime and unwanted matter that may dull paint and other external surfaces over time. It also hastens the effectiveness of washing and adhesion of wax to your clear coat.
Detail your car daily if you can. It only takes a few minutes to an hour or so (depending on condition) and can be a very enjoyable task.
3) Waxing. There's so much gratification witnessing your car transform from a plain clean look to a sparkling diamond. That is what waxing does.
Reason: Beyond the advantage of giving your ride that car show glow, waxing creates a layer of protection that shields your finish from the destructive effects of pollution and the elements. It is a necessary step in preserving your four-wheeled investment.
Depending on the quality of wax you use, protection from a single application can last anywhere from several weeks to several months. Usually, the best waxes come in paste form. Frequency of use can be every one and a half to two months during the dry season, and monthly during the rainy season. This is provided you can properly execute a waxing session. Some waxes come with instructions on how often it is recommended to be applied. You can either follow that or go the extra mile by adding extra layers from the usual applications.
Tip: If you have extra funds, try and stock on a quality carnauba wax and synthetic wax with nano technology. You can perform a double waxing method wherein you start with the synthetic wax, buff away, then finish off with a coat of the carnauba wax for added shine and extra protection. This would be great in preparation for the onslaught of summer's blistering heat or the attack of monsoon rains. It also increases the interval between applications. Synthetic waxes provide powerful protection from pollution and UV damage while naturally-derived waxes provide unsurpassed shine with a commendable degree of protection as well.
ADVERTISEMENT - CONTINUE READING BELOW ↓
In summary, create your car care habit with these three approaches using good judgment and time interval management. You will reap the fruits of long-term ownership satisfaction and possibly save you money from a repaint in the future.
To recap: Wash when truly necessary, detail daily, and wax at least every two months. Go for it!