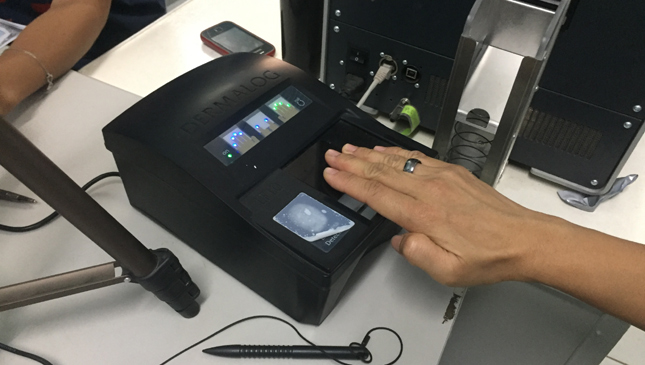 So I finally decided to claim my driver's license card after holding on to the renewal receipt for decades a while. This was months after the Land Transportation Office (LTO) announced that it was ready to issue them to thousands of motorists who already went through the renewal process.
Since the satellite office in our La Union town gets very busy during weekdays, I was more than willing to sacrifice a small portion of my weekend when they informed me that they will be open on a Saturday.
Given that they already had my information with them and I had the receipt on hand, I assumed it was going to be a fast process. Well, wonders never cease as I ended up waiting two hours—longer than when I had my renewal done. Allow me to share what to expect when the time comes for you to claim your license card so you won't be in for a shock.
Continue reading below ↓
Recommended Videos
1) Arrival. Upon arrival at your LTO branch, you will inform the receptionist or security guard on duty that you'll be claiming your plastic license card. You'll then sign in and receive a Dermalog Application Data Sheet requesting for specific personal information. I initially thought that this was such a waste of paper but, as it turned out, the new system will input the most up-to-date information of applicants/claimants.
As I would later discover, the Dermalog identification system was made by Germany's largest biometrics company. It was contracted by our government to answer the demand for new license card issuances by providing the latest tech and hardware for such a service. The system aims to improve identity security and to aid authorities in tracking down individuals if need be. This project caters to all 265 LTO district offices nationwide.
2) The wait. After receiving the said form, each applicant/claimant joins a queue. I felt fortunate that there were still some vacant seats and counted a line of around 15 heads before me. Soon, the minutes rolled into an hour and I realized I was only halfway through. This began to test my patience, but thankfully the staff at this branch was very considerate and accommodating.
3) Say cheese! When I finally got called into the office, I turned over the filled-up form and renewal receipt, sat in a chair in front of a monitor, got my photo taken by a high-definition camera, had my fingerprints scanned, provided my digitized signature, and waited for the laser-engraved ID to be dispensed by a Dermalog machine. Apparently, the ID card printing took the longest time. Why? Sluggish internet.
As explained by the staff, the process also depends on internet speed, as all offices are linked via a unified network to the main office. All the information/biometrics logged in via Dermalog gets sent to LTO headquarters, then is finally printed on your ID card on-site. The sluggish or glitchy internet seemed to be the culprit here. Kudos to the LTO staff for keeping tempers at bay and being professional.
Thank goodness the new license is good for five years! If only our internet services could be as fast as the cars we feature, then we'd have more time for other things like, um, driving. We can only hope for the best as our government plans to finally upgrade our web services in the following year. It's about bloody time!