I dread the time of the year when I have to change out my car's stickers. One for the village I live in, one for my office parking building, one for yearly LTO registration, and finally, one RFID decal for the automated village gate. That last one is the biggest pain. It comes off easily enough, but when you peel it off, it leaves a slimy residue with a metallic foil. It's the most stubborn kind of residue I have come across.
Removing these stickers is a hassle for me not only because I am a neat freak, but also because I have three cars. I really had no choice but to just work through removing the stickers as slowly and carefully as I could, praying that they don't rip. And even if the sticker does stay in one piece during removal, there will always be some adhesive residue left behind. This used to take me about an hour per car, with only my fingernails and some soapy water to help me. And then executive editor Dinzo Tabamo shared a tip with me. Why not use WD-40? What?
ADVERTISEMENT - CONTINUE READING BELOW ↓
OMG. I sprayed some WD-40 on the residue (careful not to let it drip on the dash), and then wiped it off with a rag. The leftover mess lifted off, just like that. It was almost like witnessing a miracle because for years I have been struggling with this problem.
Do you have a collection of expired stickers that are cluttering your windshield? It's time to 'Konmari' that shit and clean it all up. All you need is a can of WD-40, some clean micro-fiber towels, and a few minutes. No need for any scrapers, razor blades, messy soap, or sore fingernails. When you are finished, hit the area with some window cleaner and a clean rag and the windshield is now super clean.
You are welcome.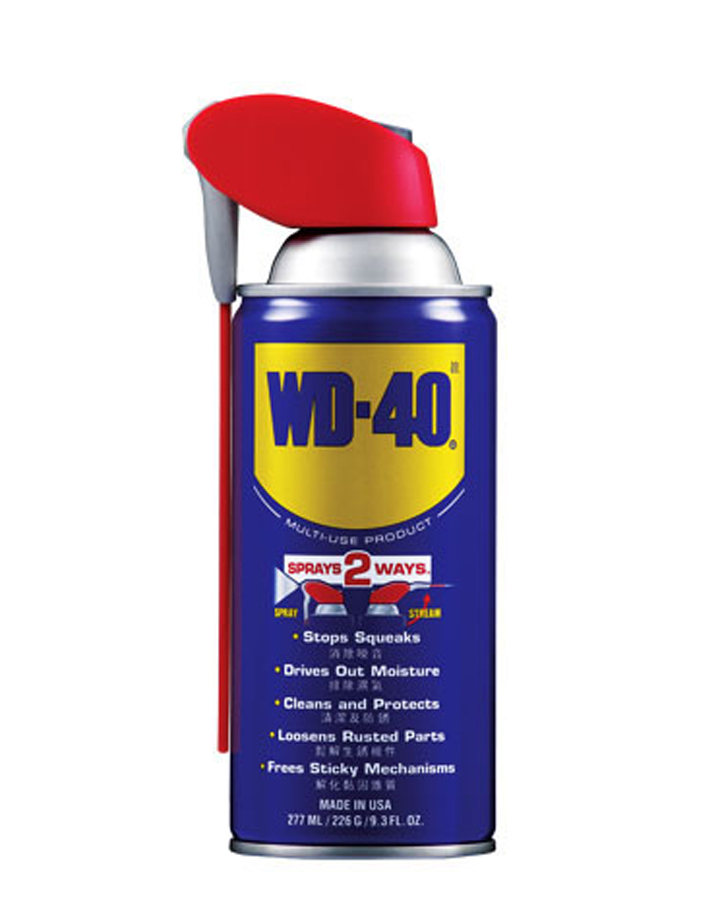 ADVERTISEMENT - CONTINUE READING BELOW ↓
Recommended Videos