If there's one thing that makes life difficult for many riders, it's coming up with a legit reason to go out with their motorbikes on a Sunday. We all know that Sunday is an important day to Pinoy families—it's a day to hear mass together, watch a movie, share a sumptuous meal, or just stay home for simple bonding time with the kids. More often than not, many riders struggle to think of a good reason to mount their bikes and have a quickie morning ride on this day before the workweek begins. Especially when they start feeling that riding itch that no amount of antihistamine can resolve.
On February 17, 2019, some 1,500 big bike riders attended the Republika Ride 2, which was a convenient excuse to obtain a 'safe conduct pass' from their respective families and skip traditional Sunday get-togethers. Motorists who drove on the North Luzon Expressway (NLEX) that Sunday morning couldn't have missed the long convoy of exotic bikes with riders carrying our national flag. Like Katipuneros but without bolos, some even rode with the KKK and Magdalo colors.  They were even accorded free use of the expressway.
But here's the real deal: The riders belonging to different big-bike clubs joined the Republika Ride 2 upon the invitation of Malolos City mayor Christian 'Agila' Natividad to highlight the week-long celebration of the 120th anniversary of the first Philippine Republic. Now on its the second year, the event coincided with the town fiesta highlighting the 'Vamos a Malolos,' an aggressive tourism program to promote the town as a major historic-cum-cultural tourism destination.
ADVERTISEMENT - CONTINUE READING BELOW ↓
"Buti pa ang mga tsino, pag nagpalit ng kalendaryo, walang pasok sa buong Pilipinas. Buti pa ang mga tsino, pag nagpalit ng kalendaryo, humihinto ang trabaho, humihinto ang eskuwela, sa ngalan ng pagbibigay-galang at pagpugay sa pagpaaplit ng kalendaryo," said Natividad in his speech. He was referring to the national government declaration of the annual Chinese New Year celebration as a public holiday.
Natividad wants the riding community to help spread the significance of the declaration of the first Philippine Republic that happened in Malolos on January 23, 1899. The global community then recognized our nation as the 'cradle of democracy in Asia and Africa.' Obviously, Natividad now wants our national leaders to declare this historic occassion as a national holiday in recognition of the heroism of our countrymen who fought against colonial forces during those times.
"Bilang malayang Pilipino, ipagtanggol natin ang ating kalayaan. Ipakita natin ang ating pagmamahal sa ating bayan. Kasama kayong lahat mga rider ng Republika Ride," he exclaimed.
Republika Ride 2, initiated by the Breakfast Ride Club and the LERAP-Bulacan chapter, gathered exotic motorbikes from different parts of the country, some even coming from the Mindanao region. Avid motorcyclist Senator JV Ejercito was among those who attended. Come one, come all—all the motorcycle brands were allowed to join.
From the Petron station on NLEX in Marilao, Bulacan, the riders formed a long convoy to the Malolos Sports and Convention Center. At the event venue, the organizers served a hearty breakfast with original Pinoy dishes served 'boodle fight' style. There was also colorful entertainment featuring the traditional Filipino dance called the Cariñosa by young women clad in baro't saya, which is just one of our national costumes. Cash prizes were also offered to those who joined the fun-filled parlor games.
ADVERTISEMENT - CONTINUE READING BELOW ↓
Recommended Videos
However, by the time the VIPs were done with their speeches and fun activities were starting to happen, more than half of the crowd had already left the sports complex.
This unusual scenario triggered several questions: Were these riders really interested in history? Or were they just chilling around, thinking there will be a Republika Ride 3 next year for them to have a valid excuse to again disappear on a Sunday?
Just asking.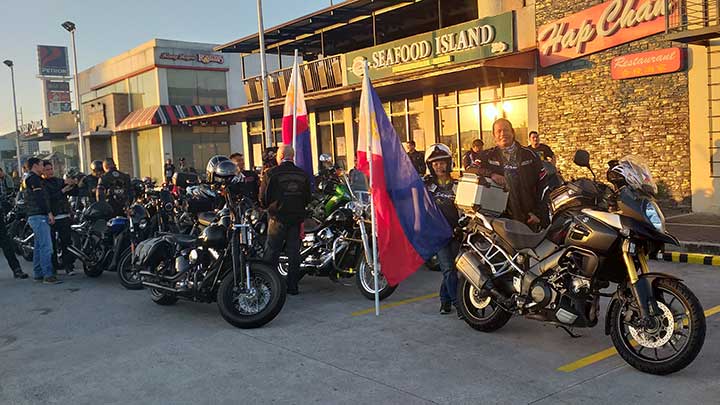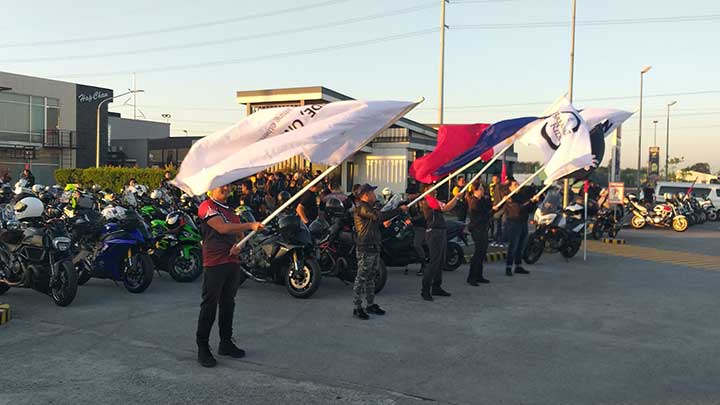 ADVERTISEMENT - CONTINUE READING BELOW ↓