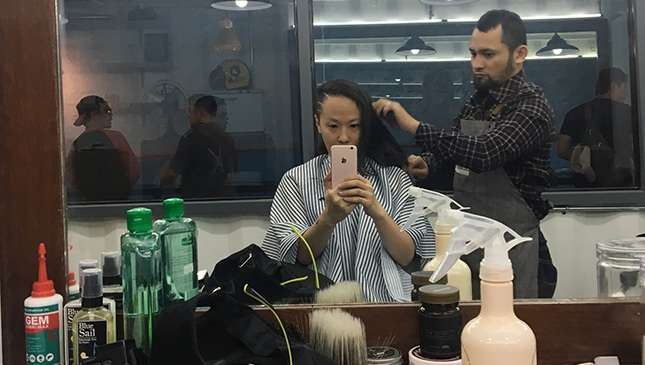 There are days I ride out of town. And there are days I just take my motorcycle around the city away from the horrendous traffic. There are many routes for long out-of-town rides. But for short city rides, I hanker for good food and good company. And more than these, I look for what I call 'rock star parking.'
Bikers have a common denominator: We prefer having our meal while endlessly staring at our bike from a distance. We feel uncomfortable when we lose sight of it. This is an aspect of motorcycle culture only riders will understand. Just like the rest, I get excited every time I see other bikes roll in as I feast on my meal. It's additional eye candy.
There are many breakfast places for riders with good food, but only a few offer exclusive parking for motorcycles. If I have to park my motorcycle in a basement or some outdoor parking several meters away from where I would eat, then that joint is immediately crossed out from the list.
ADVERTISEMENT - CONTINUE READING BELOW ↓
Last February 12, 2017, motorcycle shop Bikerbox hosted a "Bikes & Breakfast" event. Enticing place and event title, right? Since I couldn't go for a long ride that weekend as I had family obligations and a gig that same day, the situation called for a short city ride only.
I woke up with so much enthusiasm that Sunday morning. Via text brigade, my bike mates and I agreed on a rendezvous point somewhere south of Metro Manila before heading to Bikerbox in Paranaque City. Good company…check! A chef/biker friend also prepared a mouthwatering menu at Clutch Café inside the venue, some of which I had already tried before. Good food…check!
Excited yet starved, we rolled to Ireneville subdivision along Sucat Road, where the warehouse of Bikerbox is located. With streamers and banners of the motorcycle-related brands it carries, the place was easy to find. And there it was. OMG! It has rock star parking!
In the warehouse, there is a huge space for motorbikes. Further down is a corner with a static display of motorcycles, a repair area for different brands, and an exclusive Vespa service shop. Meanwhile, Clutch Café is situated on the second floor of the building, overlooking the parking area.
I went to the loft, ordered a plate of sizzling salpicao with rice, and then sat and chatted with riding buddies some more about motorcycles. From upstairs, riders get a commanding view of the garage where they can watch awesome bikes roll in and out of the place. Everytime someone starts their engine, heads turn to check what's making that beautiful noise. Everything is now on my checklist!
But wait, there's more! Is that a barbershop inside? Is there a salon, too? Come to think of it, you don't see a lot of female riders in this kind of joint so the owners would rather cater to the male species. Calling all lady riders out there! Please check out facebook.com/WomenWhoRidePh since we need to bring some female flavor to bike events.
After I settled down on one table, I took off my helmet and met with old and new friends who talk endlessly about motorcycles. Here, you can have your bike serviced, have a yummy breakfast, or get a quick, nice haircut. All of these can be happening while you're staring at your stallion.
I'll definitely do this again…good food, good company, and of course, rock star parking. As a bonus, I even had a nice, quick haircut.
Where else can you have all of these just under one roof?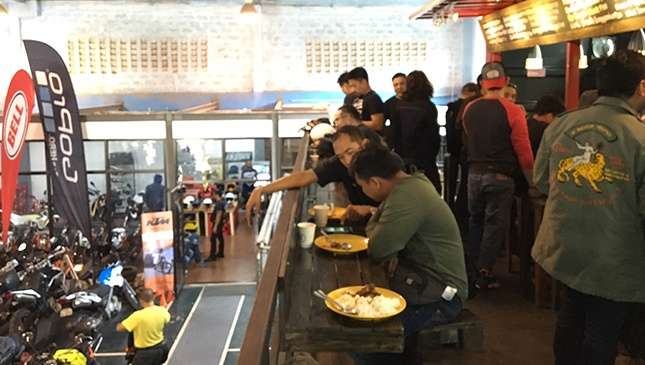 ADVERTISEMENT - CONTINUE READING BELOW ↓