On a recent trip back to Japan, my family and I visited Oshino-Hakkai, a scenic area located at the foot of Mt. Fuji. Oshino-Hakkai is one of the 25 UNESCO World Heritage sites in Japan, where you can admire how a mysterious emerald green pond gets its source from Mt. Fuji, and is known as a place of pilgrimage related to the belief of Mt. Fuji.
I ride motorcycles every day in the Philippines (Yamaha XMax), and motorcycle-watching in Japan is one of my favorite things to do. When I looked at the parking lot next to Oshino-Hakkai, I saw many motorcycles and riders there. I happened to overhear that they were speaking Filipino! I was very surprised.
I immediately approached one of the riders in the group, and learned that they are the All Pinoy Riders In Japan (APR). He told me that 40 members are from different parts of Japan; some from Tokyo, Aichi, and Shizuoka, and they were touring together. I had a brief conversation with Ms. Mari Suzuki—known as Dulces de Mari—the co-founder of the group, and she was happy to share information with me about the group later through an online call.
ALSO READ:
Everything you need to get your LTO registration in order
Here are the corresponding fines, penalties of all licensing, traffic violations in PH
APR was established in October 2019. It was founded by Jeffrey de Leon, who gathered 30 motorcycle-loving Filipinos from Aichi for the first touring with group moderator Harold Masong of Shizuoka Pinoy Riders (SPR). Since then, the number of members has continued to grow by word of mouth and on social media, and now totals 300. There are members in Tokyo, Ibaraki , Saitama, Gunma, Gifu, Osaka, Mie, Kobe, Hiroshima, Toyama, Kagawa, Yamagata, Okayama among other places, literally across Japan.
60% of the members have medium-sized bikes and 40% have large bikes. Most members obtain their motorcycle licenses from driving schools in Japan. Usually, members in the same prefecture organize rides two to three times a month. In addition to that, they have regular touring events with members from all over Japan. Occasionally, 70 or more members get together for touring.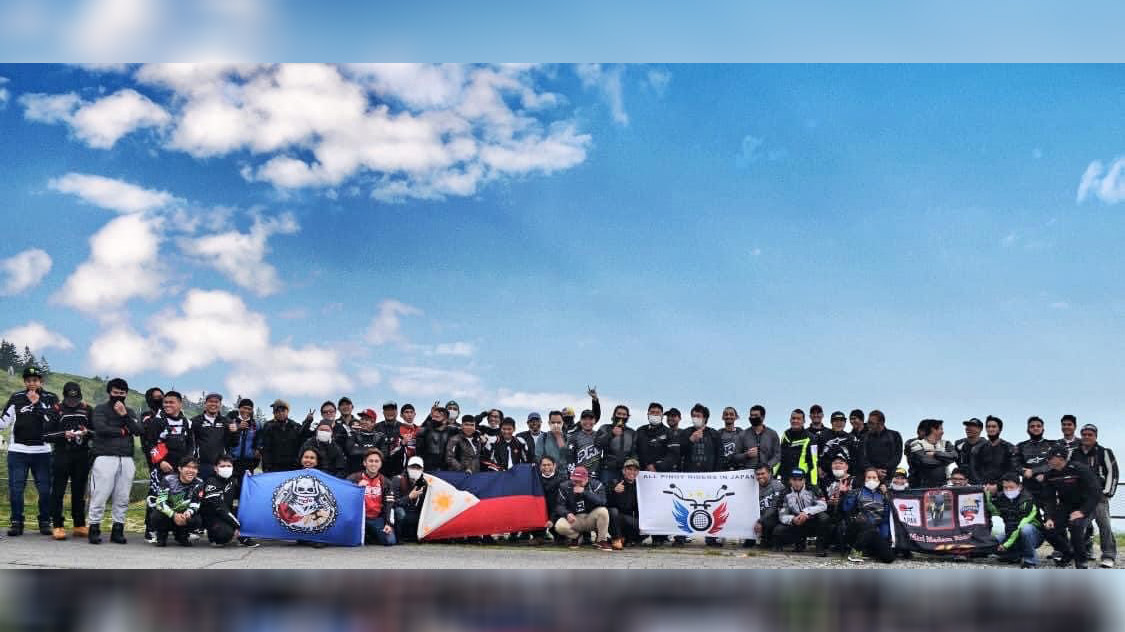 Co-founder and group organizer Ms. Mari works at a food factory in Fuji and is also a navigator for a local FM radio station. She loves to ride with her Yamaha XMax 250. Her motto for groups rides is safety first with safe equipment. Before each ride, everyone prays together. She says the goal is to have fun and get home safely to their families. "Ride safe so that you can ride again," is their motto.
One of the group moderators, Renz Rafael, works as a welder and painter in a factory that makes agricultural machinery. His favorite bike is a Yamaha WR250, and he's behind the Kalmado Ride channel on YouTube. He says he wants people to see not only the beautiful scenery of Japan, but also the Japanese driving manners. His goal is to get a large-sized license and switch to a large-sized motorcycle in the near future.
When I asked them what can be done to improve driving etiquette in the Philippines, they both said that it is necessary to make it more difficult to get a driver's license. Also, the value of a driver's license needs to be raised so people become proud of having a driver's license, which will lead to improvement in driving manners.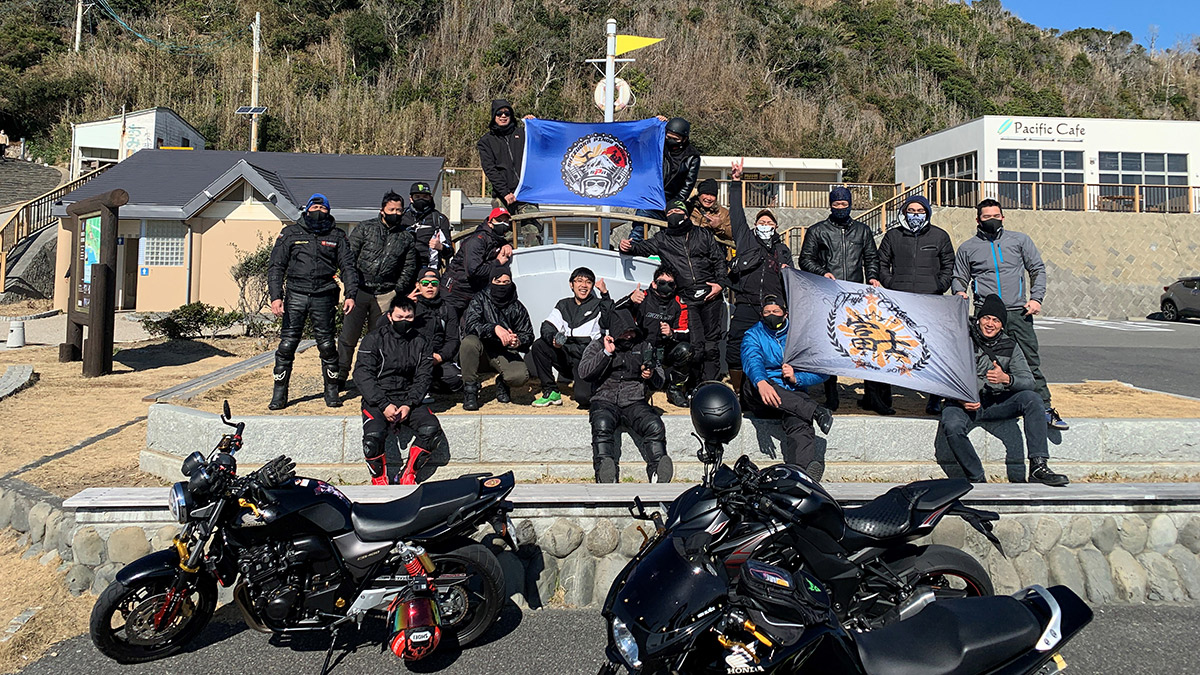 Finally, Ms. Mari said that the group's major goal is to become the best in the world in terms of Filipino riders. She said she wants Japanese people to know that Filipinos are good at riding motorcycles, both men and women.
Take note, in Japan license categories are divided according to the engine displacement of the motorcycle. Expressways can be traversed using motorcycles with engines as small as 126cc. For two riders to be on the Japanese expressway, they must be at least 20 years old and have at least three years of post-licensure experience.
I'm glad I stopped by Oshino that day and got to meet this happy group of Pinoy riders.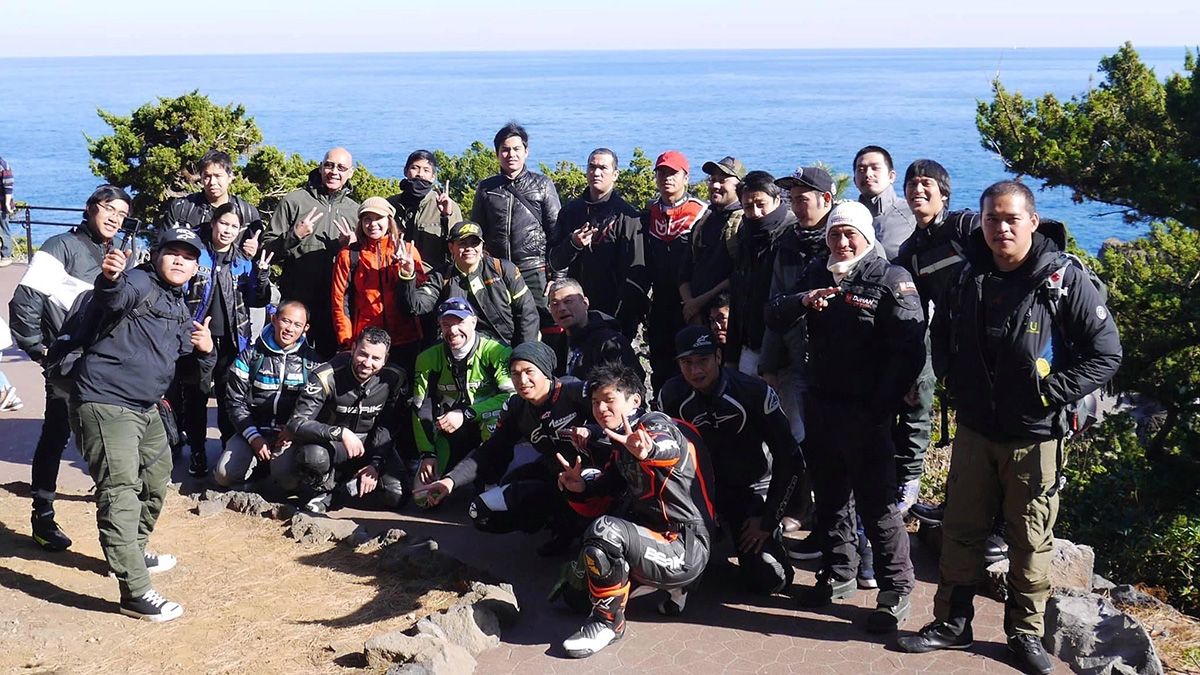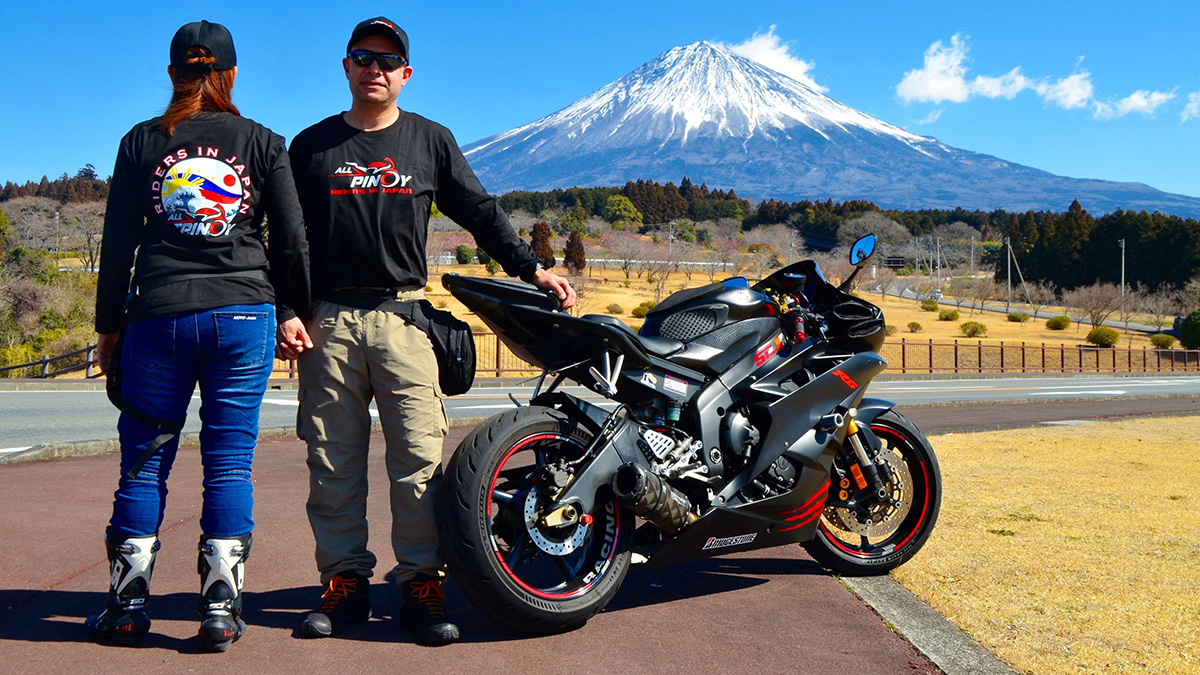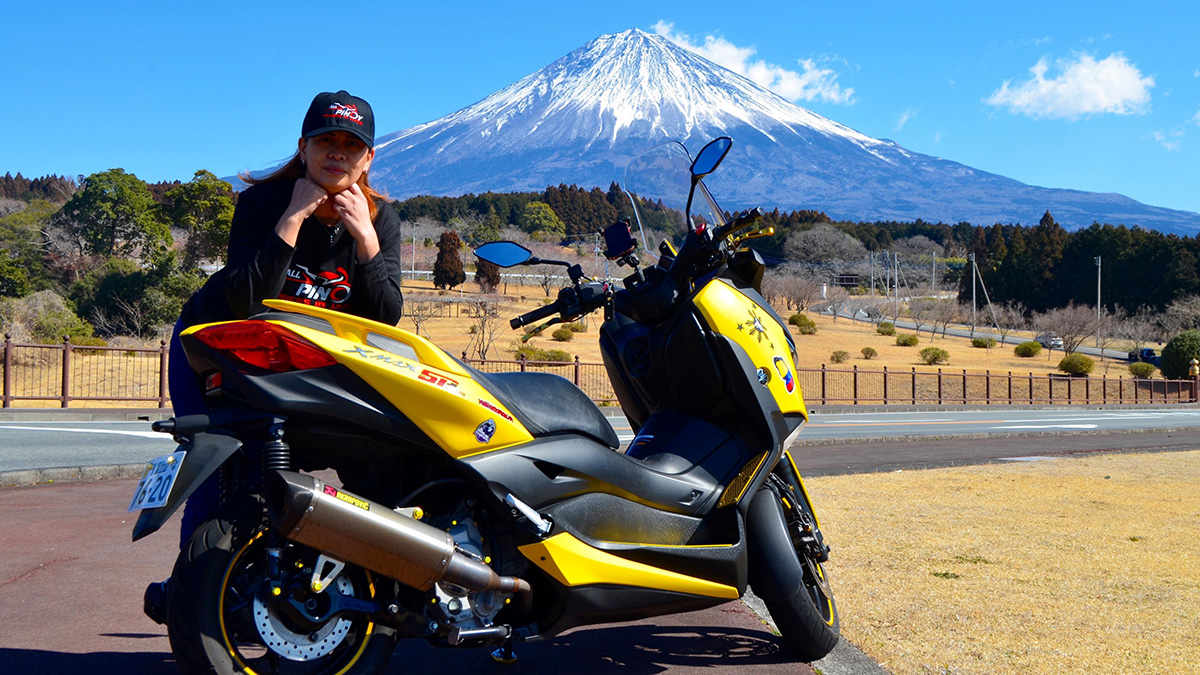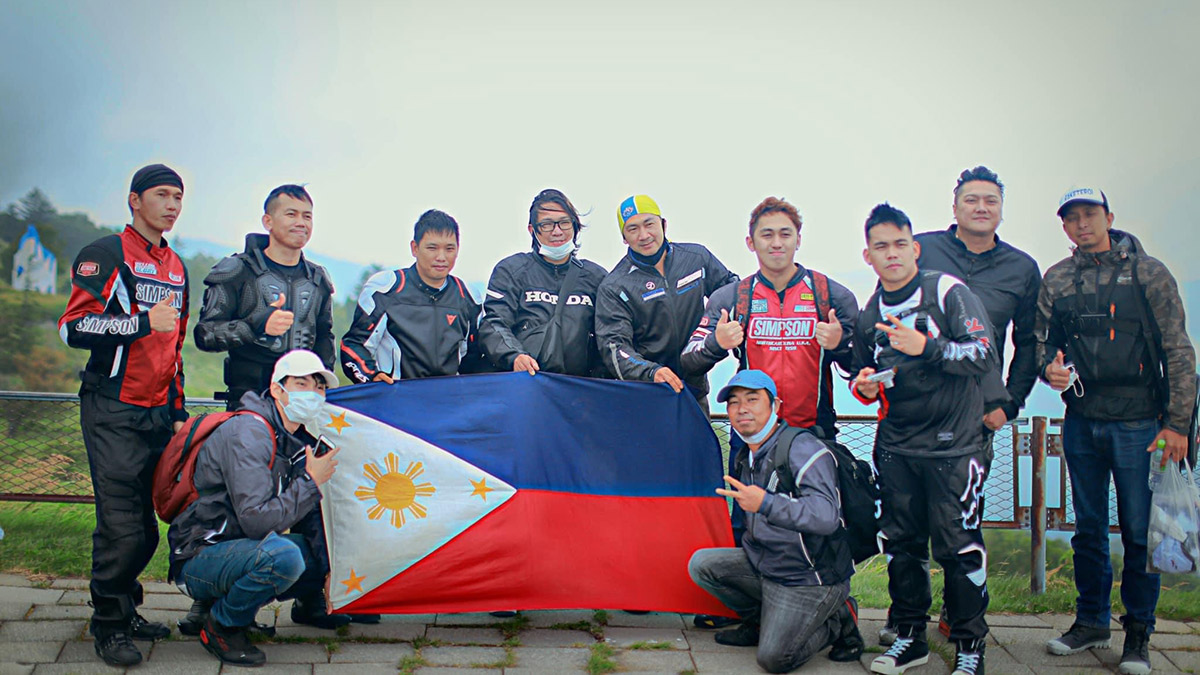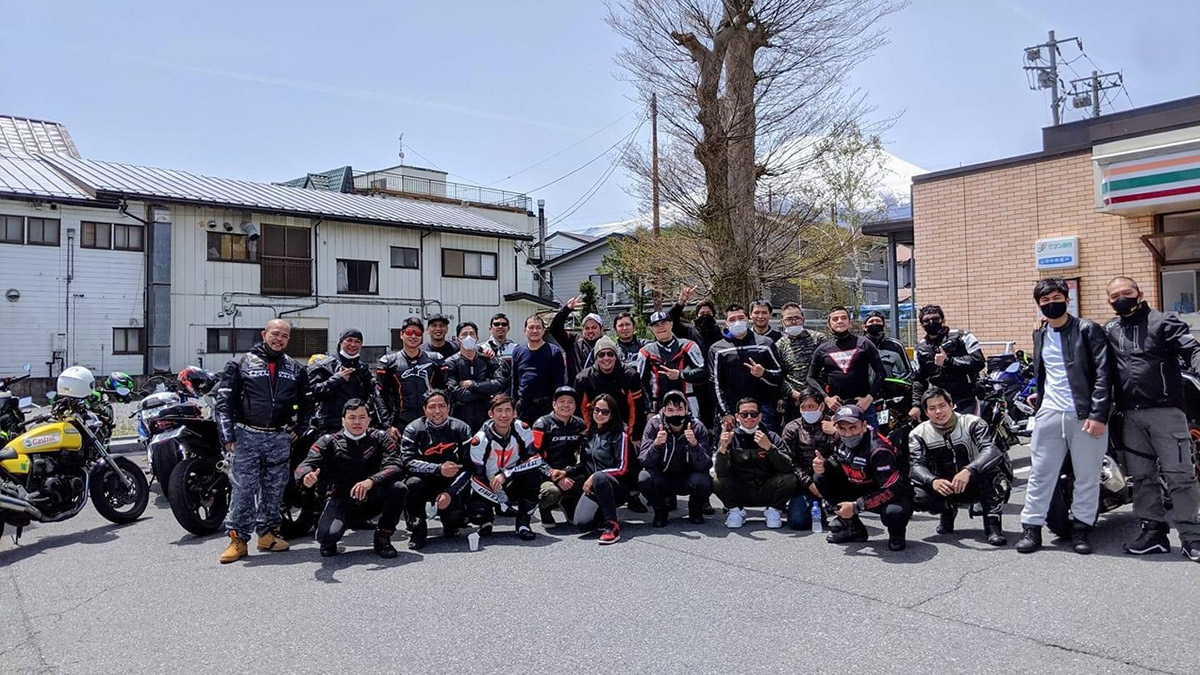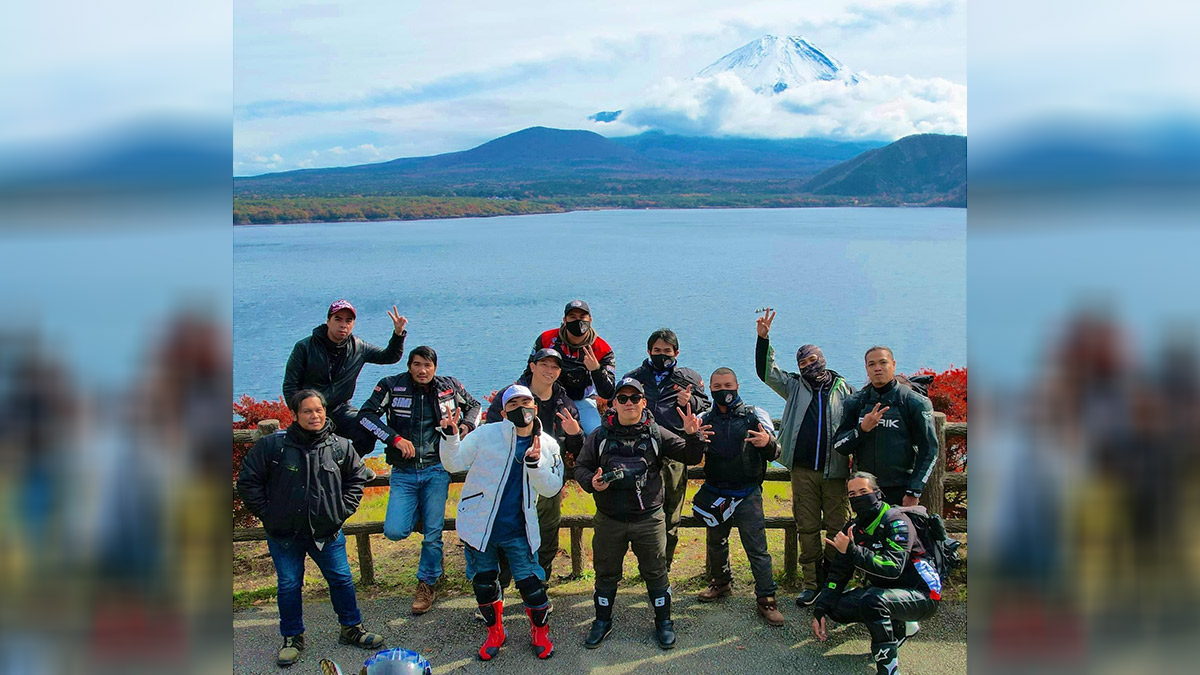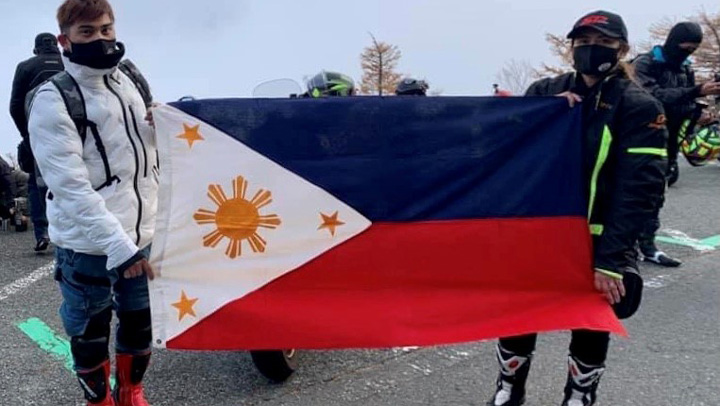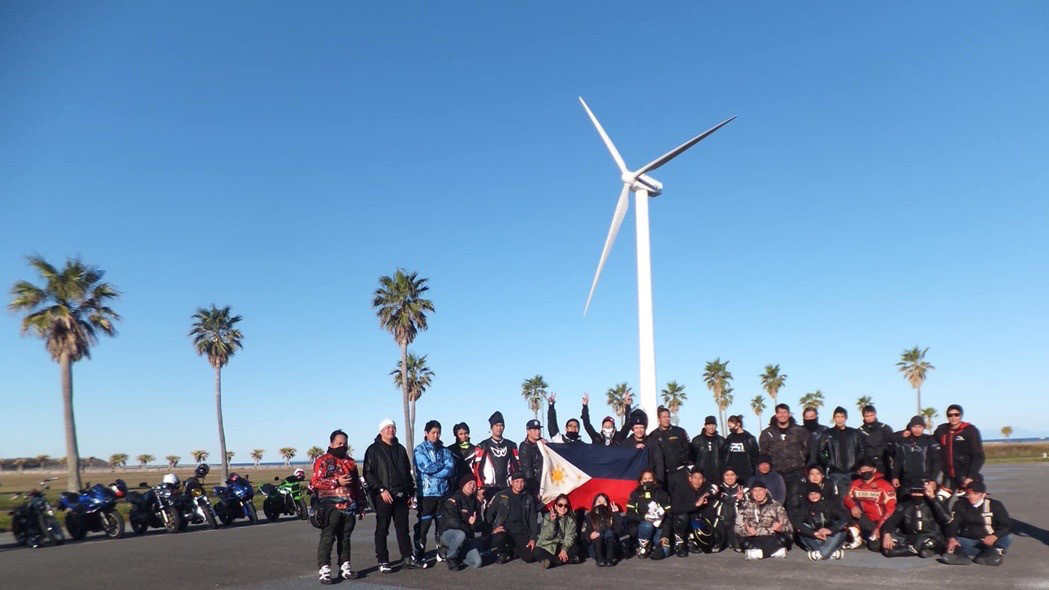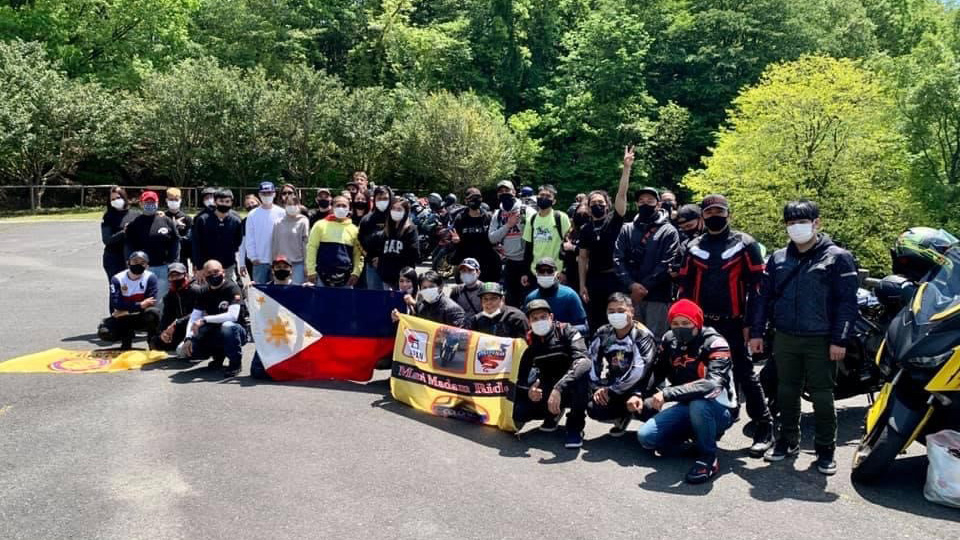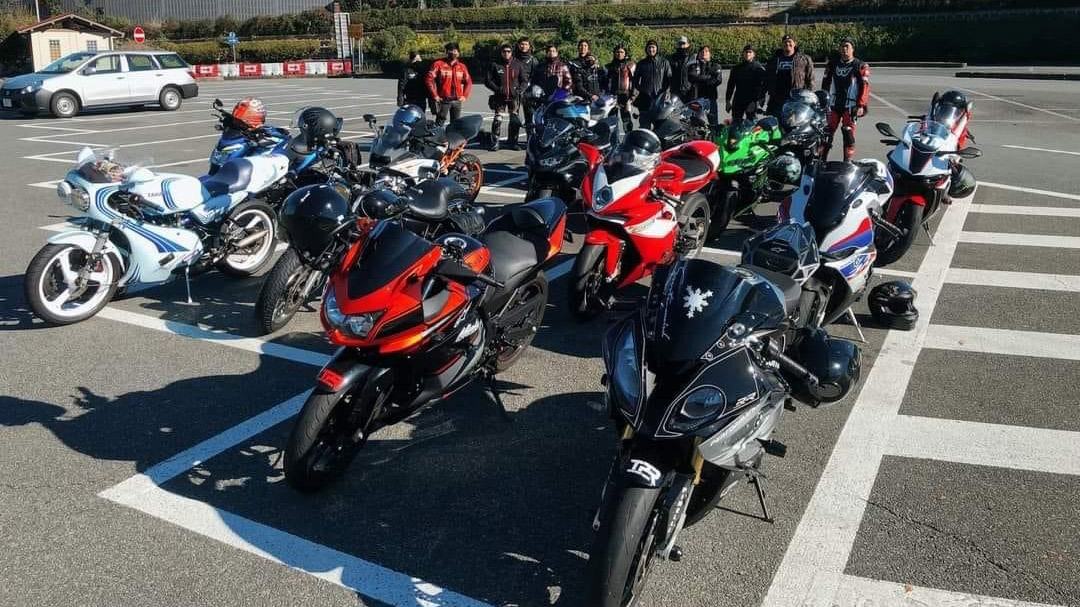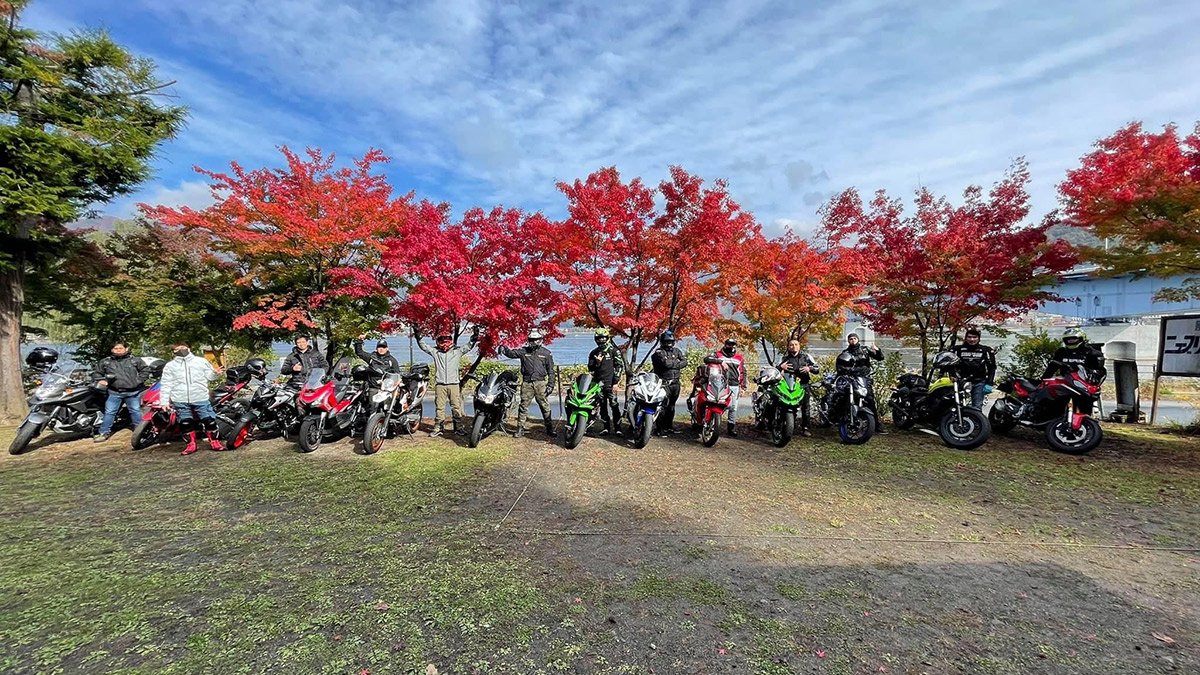 Words by Hajime Yokota