After a delay of almost two months due to the COVID-19 pandemic, the much-awaited local launch of the 2020 BMW F900 R finally pushed through over the weekend via a virtual presentation by BMW Motorrad Philippines.
During the online event, Ramon S. Ang of SMC Asia Car Distributors found himself talking to automotive and motorcycle journalists because what took place was actually the simultaneous unveiling of the F900 R and the 2020 BMW 2-Series Gran Coupe. We have to say, nothing beats drinking San Mig Light with RSA himself—if only in the digital sphere.
On to the real star of the show—the F900 R, which we first got to try out in Malaga, Spain, earlier this year. Now that it's been unveiled in our market, we finally know the specs we're getting. Here's a quick summary of its class-leading, user-friendly features as it enters a very competitive segment:
1) Locally, only two variants will be offered.
ADVERTISEMENT - CONTINUE READING BELOW ↓
In other markets, the F900 R is offered in Standard, Select, and Premium variants. Here, there will be two variants available: Standard and Style Sport. BMW Motorrad Philippines explains it's to simplify things for buyers—they only have to choose between a base variant and a fully-loaded version.
2) You have a choice of three color schemes.
During our two-day test ride of the F900 R in Spain, we got to enjoy units in Black Storm metallic and Hockenheim Silver metallic/Racing Red. The units we have here are also available in San Marino Blue metallic.
3) It gets an upgraded engine of the F850 GS.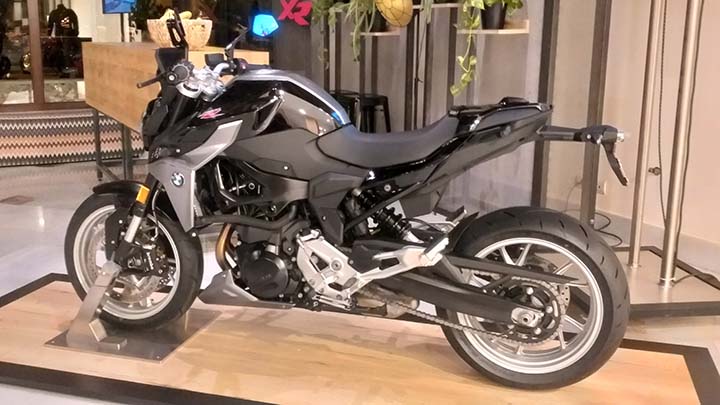 It's powered by an 895cc in-line-two engine, which in this midsize roadster produces 105hp and has a fuller torque curve than in its adventure-oriented sibling. The bike rides on an upside-down, non-adjustable telescopic fork, and an aluminum double-sided swinging arm with a rear single shock absorber that has rebound damping adjustment and a variable spring preloader. Spring travel is 135mm up front and 142mm in the back.
4) It gets ABS, switchable automatic stability control, and two riding modes—Rain and Road—as standard.
In addition, the Style Sport has two more riding modes (Dynamic and Dynamic Pro), dynamic traction control, ABS Pro (cornering), dynamic brake, dynamic electronic suspension adjustment), Gear Shift Assist Pro (clutchless up- and downshifting with auto-blipping), and engine drag torque control.
5) It's the world's first motorcycle to use a welded plastic fuel tank.
This is 60% lighter than the conventional steel tank. Unlike the F850 GS, which has its fuel tank under the seat, the F900 R has its tank mounted between the seat and the steering head, improving the rider's control of the bike.
6) The Style Sport comes with an adaptive cornering light.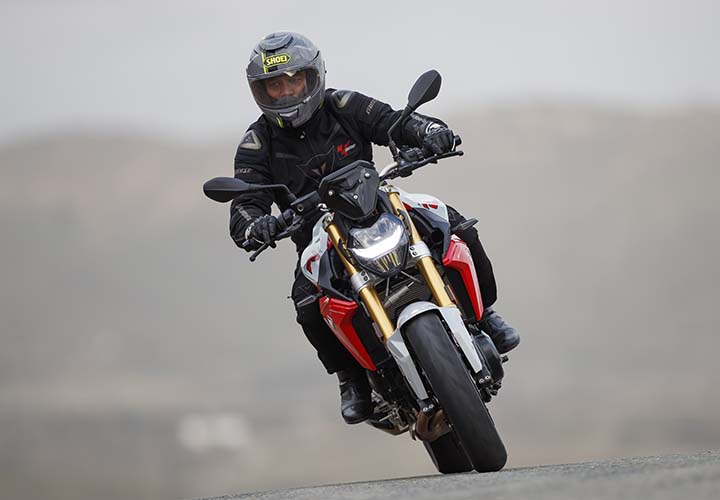 Both the variants are equipped with a powerful LED headlight, but the adaptive cornering light on the Style Sport provides better illumination through turns. This technology also allows the turning light to switch on automatically when the bike starts to lean from seven degrees and at speeds of over 10kph. Additional lighting is activated starting from a banking angle of 25 degrees.
ADVERTISEMENT - CONTINUE READING BELOW ↓
7) There's a highly readable 6.5-inch TFT screen.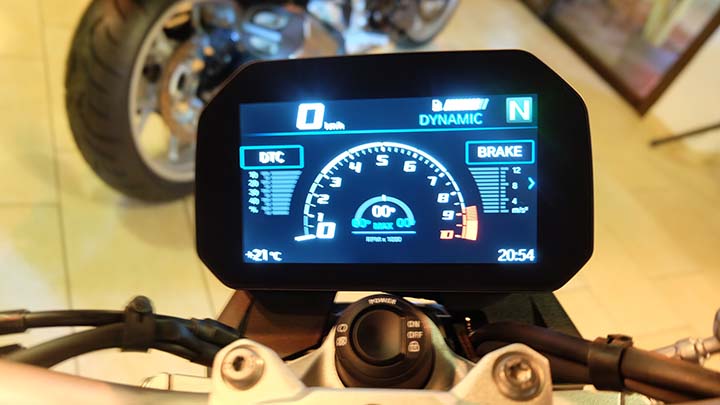 The Style Sport also has an additional screen for the Pro ride mode's readouts on banking position, deceleration, lap timer, and so on. A standard smartphone and a helmet equipped with a BMW Motorrad communication system can be linked to the TFT display via Bluetooth, allowing the rider to listen to music, take a call, or get navigational cues to his destination. These options may be selected using a multi-controller located on the left handlebar.
8) The Keyless Ride system is another standard feature.
This controls the steering lock, the ignition, the fuel-filler flap, and the alarm system via a transponder integrated into the key.
9) The bolt-on steel rear frame has been redesigned for a shorter and narrower rear end.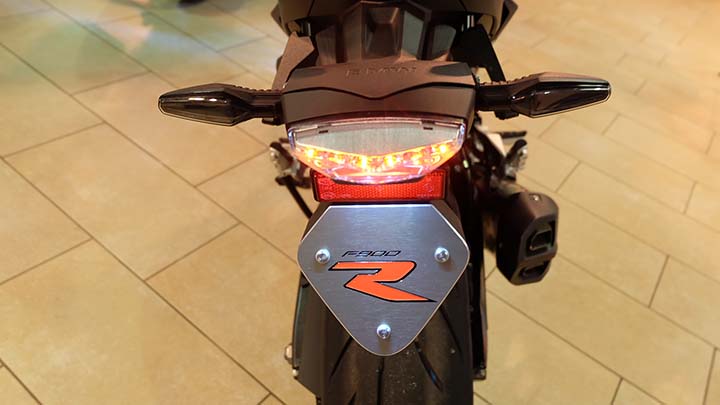 This being a sport naked, the passenger footpegs are positioned a bit higher and slightly rearward versus on the F750 GS and the F850 GS. The units available here do not have cruise control and heated grips.
10) Prices start at P655,000.
The F900 R Standard, offered in Black Storm metallic and San Marino Blue metallic, has a price tag of P655,000. Meanwhile, the Style Sport in either Hockenheim Silver metallic/Racing Red is valued at P775,000.
They are now available at six BMW Motorrad dealerships in the country.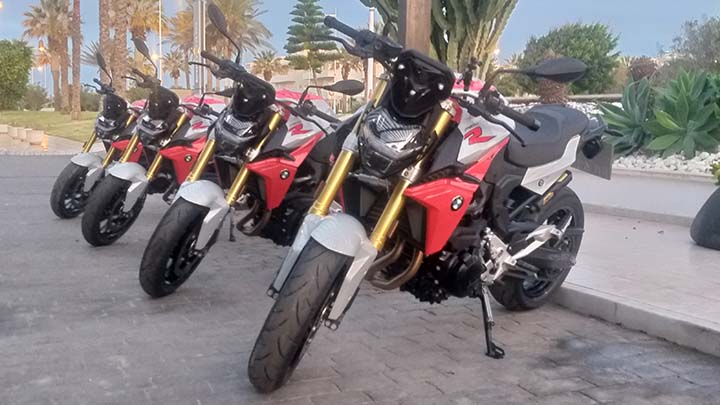 ADVERTISEMENT - CONTINUE READING BELOW ↓