There are two main reasons why I bought a big bike: I've been dreaming of it for a long time, and traffic everywhere has gone from worse to worst.
The tollways in both the northern and southern parts of Metro Manila are not exempt from the daily gridlock. It's a bitter pill swallow, but we have to swallow it, anyway.
On weekends, I ride my Yamaha MT-09 on SLEX and STAR Tollway to Rosario, Batangas, to visit my ailing brother. Only when I have lots of stuff to bring do I use my pickup to cover that 100km+ stretch. In order to spend time with my family, I usually head back home by early afternoon on the same day.
Because of heavy traffic, especially on the notorious stretch from Nichols toll plaza to the Alabang viaduct, it normally takes me at least 1.5 hours to get to my hometown via motorcycle. By car, I'd be lucky to make the same journey within three hours. And for the full round trip, you have to multiply those figures by two.
In critical times like these, I thank God for giving me a motorcycle. In return, I make sure I reserve lots of patience and understanding while I'm out on the road, knowing that all the ongoing construction work along our major thoroughfares will benefit us in the future. Positivity must prevail. So, with my intercom linked to Spotify, I always keep calm as I slowly and carefully filter in between vehicles.
ADVERTISEMENT - CONTINUE READING BELOW ↓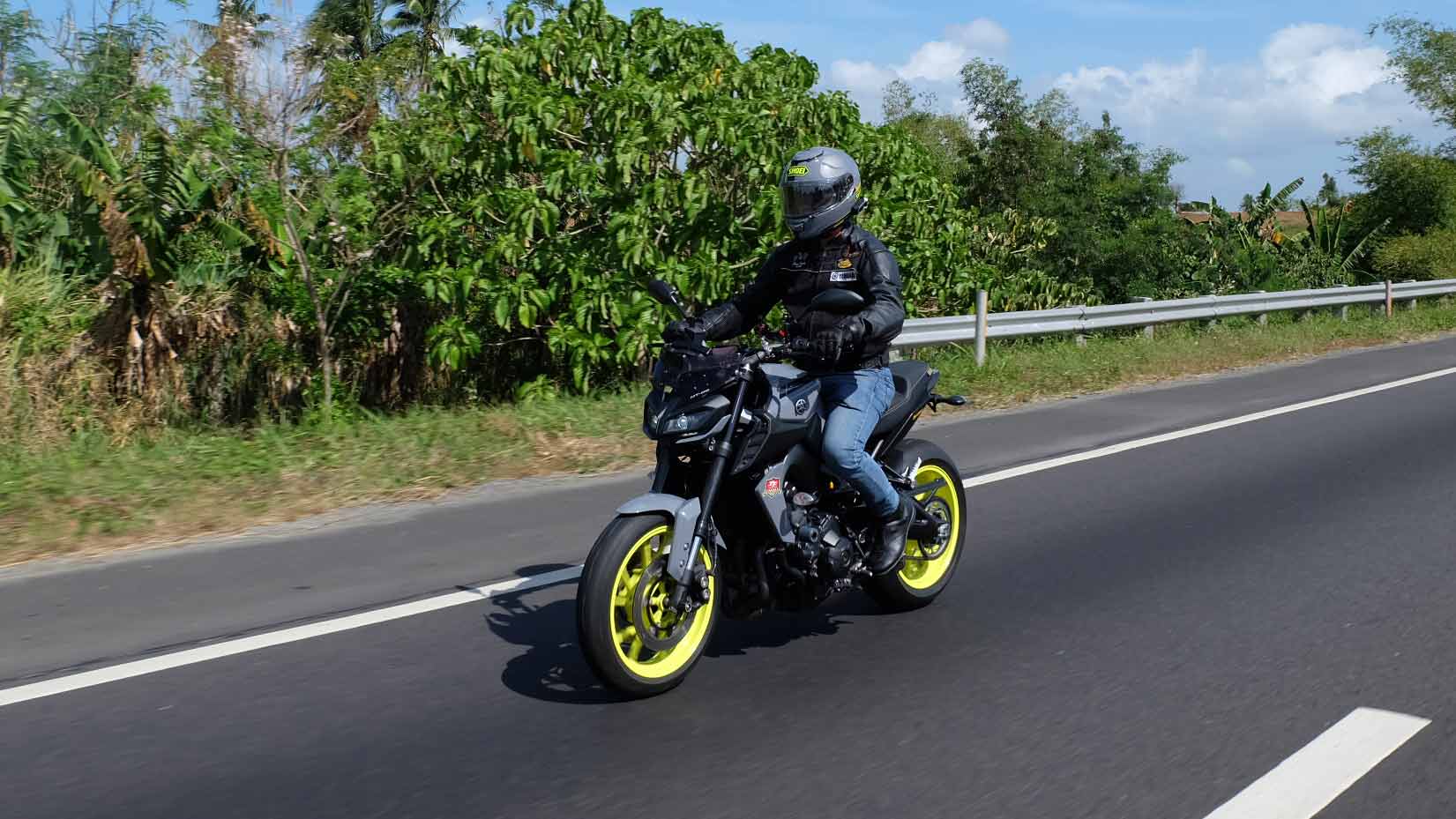 Unfortunately, some incidents can really cause your patience to wear thin. Just recently, I found myself tailing an ambulance with all its blinkers and sirens on as it crawled through the monstrous traffic triggered by construction work along the northbound lane of SLEX in the Alabang area. As these visual and aural signals weren't enough for the vehicles in front to give way, the anxious ambulance driver had to use the horn repeatedly to catch the attention of other drivers.
When the ambulance pulled up beside me, I saw through the translucent curtain a patient strapped securely on a stretcher and a worried nurse holding on to a grab rail. Hey, folks, this is not a drill!
Then came a point when traffic was not moving at all. Tucked behind the ambulance, I let my patience prevail. But after a few more minutes in standstill traffic, I began to feel not just the engine heat from my bike, but also the anxiety the patient inside the ambulance must have been going through. Not thinking about whether it's legal or illegal to escort the emergency vehicle, I decided to make a move.
ADVERTISEMENT - CONTINUE READING BELOW ↓
Recommended Videos
I inched my motorcycle toward the driver's side of the ambulance. When the driver saw me, I motioned for him to follow behind my motorcycle. He obliged, so we proceeded.
Safety remained our primordial concern. If we accidentally hit other vehicles, it would mean more delays for the ambulance. Also, I myself didn't want to end up on another stretcher inside the same emergency vehicle in the event that a stupid driver suddenly opened his car door just to have a quick glance at what was happening outside.
By the way, I personally experienced being a patient inside an ambulance after figuring in a motorcycle accident in Cavite a few years back. It was the longest day of my life. Even my brother spent some time in an ambulance when we rushed him to a hospital in Lipa City. In both instances, the ambulance had to crawl through horrible traffic as well, but here we are, still alive and thankful.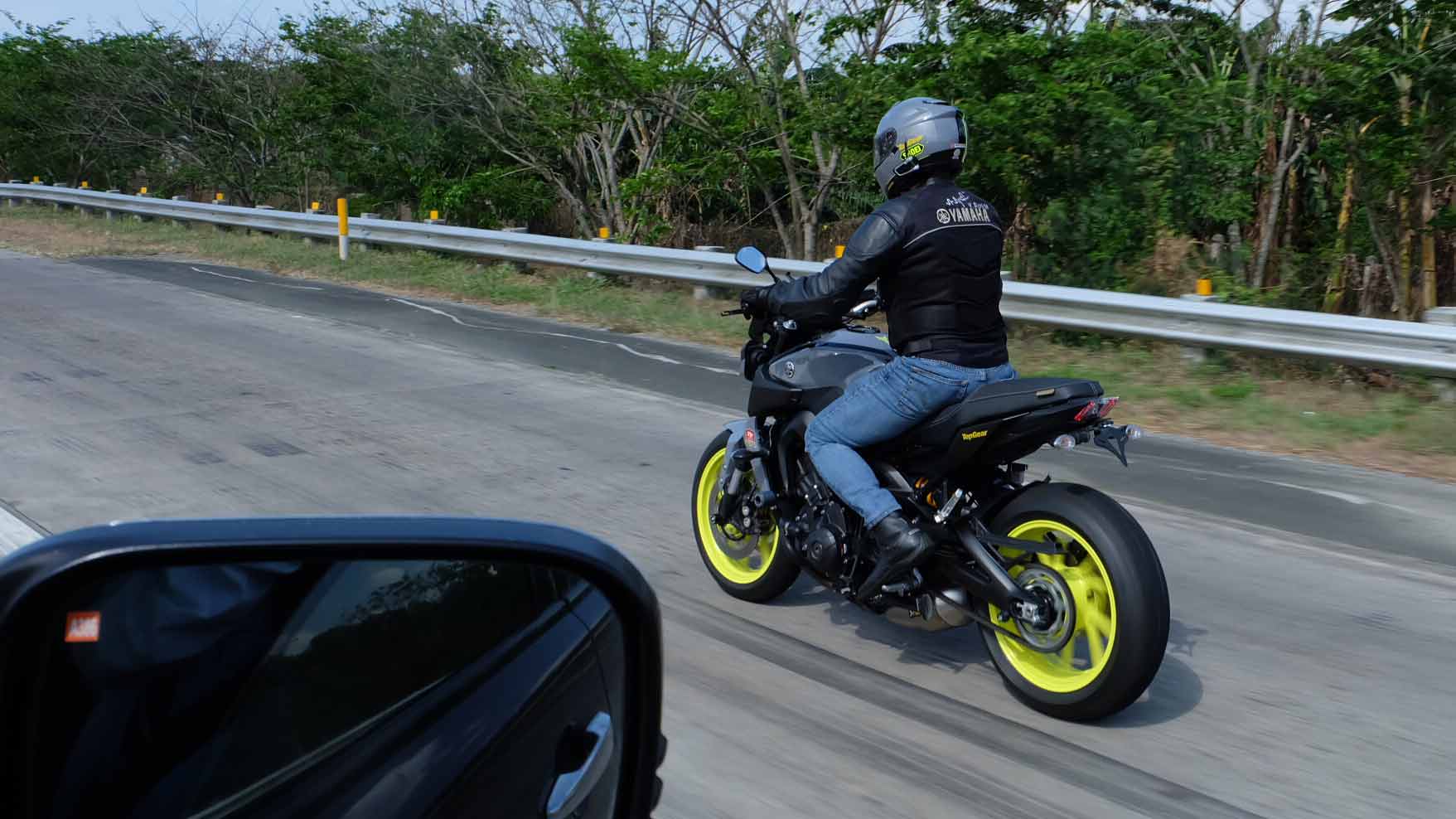 ADVERTISEMENT - CONTINUE READING BELOW ↓
So, when I saw this ambulance caught up in traffic on SLEX, I knew it was time to pay it forward.
I filtered my motorcycle safely through the tight gaps, putting the bike to a quick halt every three to five crawling cars to wave my left hand up in the air as a signal to the drivers to make way. Surprisingly, they did give way...in an orderly, courteous manner.
I started thinking: Maybe these drivers were starting to feel desensitized after sitting trapped inside their cars for hours, making them insulated from the noise of the outside world. When they saw me next to their cars, they realized they had to give way to the ambulance.
The whole bloody exercise lasted from the San Pedro area until the Skyway construction site in Alabang. And when the ambulance driver saw it was clear up front, he tooted his horn and waved goodbye to yours truly. It was only then that I realized I could end up with my driver's license suspended by the LTO. Just one video clip of that run from an irate motorist's dashcam would seal the deal.
To LTO chief Edgar Galvante: I promise I will not do it again.
I just want to stress to everyone that emergency vehicles have the right of way—always. Does a motorist have to experience being a patient in an ambulance himself before he gets the message?