Riding 1,200 kilometers is no joke, especially if you have to do it within 24 hours. This is what the 2019 BOSS Ironman Motorcycle Challenge is all about.
Celebrity riders Matteo Guidicelli and Oyo Sotto were among the 454 participants who took part in this grueling event—and a big majority of them, like these two, were first-timers. Organized by the BMW Owners Society of Safe Riders (BOSS), the 2019 staging of the Ironman Challenge took the participants—26 in cars and 428 on motorbikes—to the picturesque and culture-rich areas of Central and Northern Luzon on a counterclockwise loop that exposed them to intermittent rains and cold mountain temperature.
The BOSS officials repeatedly reminded the participants that the event was not a race but an endurance challenge, so those who finished in less than 16 hours were automatically disqualified.
In this year's run, only 75% of the participants completed the route and were able to return to the start/finish area at Laus Group Activity Center in San Fernando, Pampanga, within the prescribed period. Guidicelli (riding a Yamaha Super Tenere 1200) and Sotto (riding a BMW R 1200 GS) were among the successful finishers.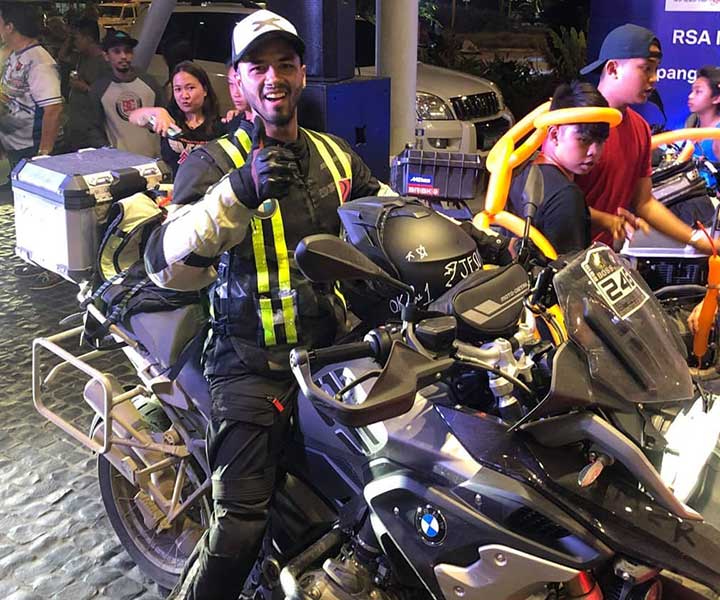 ADVERTISEMENT - CONTINUE READING BELOW ↓
"Thank you @khsotto (Kristine Hermosa-Sotto)! Alam kong hindi nakatulog sa pag-aalala. Kaya sa mga men d'yan na may asawa, pasalamatan natin ang Diyos na binigyan tayo ng asawa na nakakaunawa sa gusto nating gawin," said Sotto on Facebook. He had ridden with his cousin, Parañaque City councilor Wahoo Sotto, and other members of the Southern Bikers Community.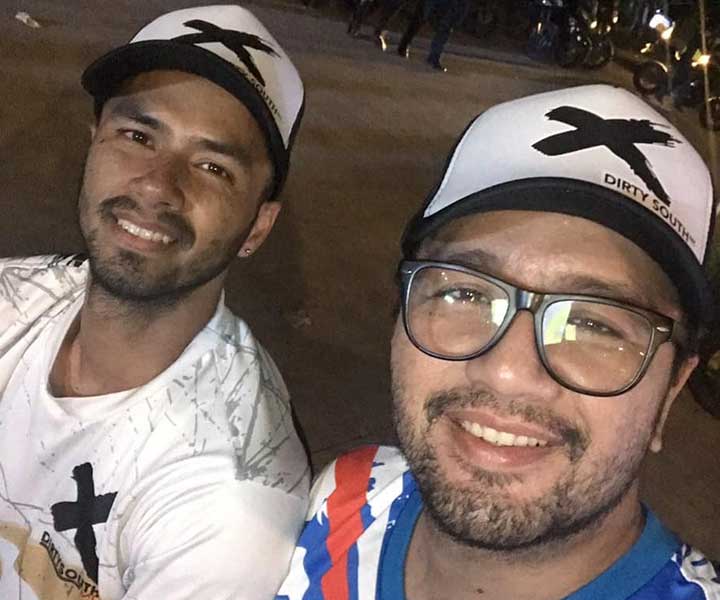 Guidicelli, on the other hand, felt safe and secure with some friends and members of the PNP-HPG Riders Group, of which he is a new member. Almost everyone on his team rode Yamaha big bikes. In a quick chat with members of the Europe-based Clutch Moto Tours (Rozle Verhovc, Marko Jurman, Darko Hrelja, and Igor Doric) during the awarding ceremony, Guidicelli recalled how he survived not only extreme fatigue, but also the freezing temperature after his riding gear got drenched in the rain. The actor had forgotten to bring a raincoat.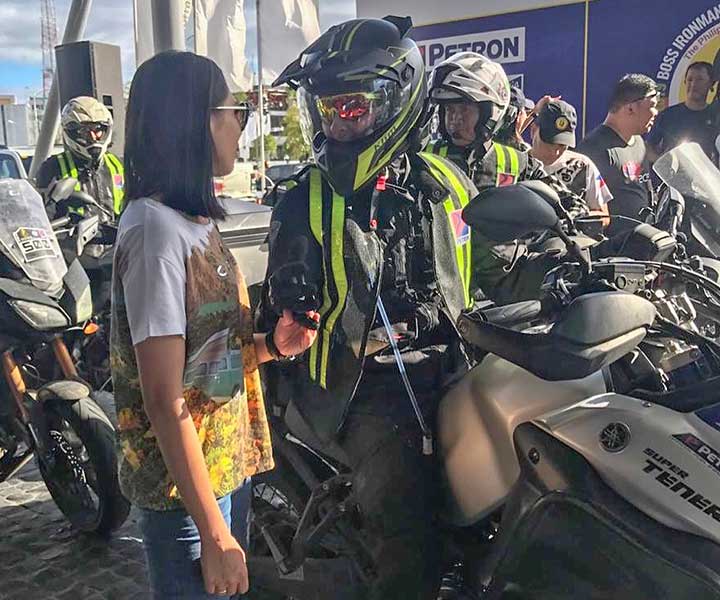 But someone special to him waited patiently at the finish line. His girlfriend, singer and actress Sarah Geronimo, showed up to give him warm hugs as his group touched down at the Laus activity area. Guidicelli finished the challenge in 17hr and 45min, which is above the minimum required time but very much within the 24-hour deadline.
"We took off from Pampanga at 9:45 pm [and] by 1 am it started raining in Pagudpud all the way until 6am!! We were wet and freezing and that slowed down the pace for us. When sunrise came we started cooling down and enjoying the ride more. The biggest challenge we faced was (lack of) sleep. We had to stop several times to take power naps," Guidicelli narrated on Facebook.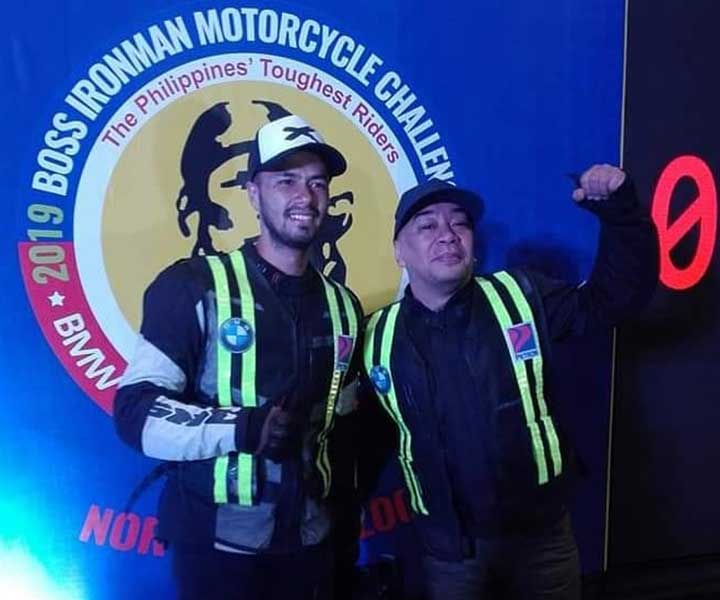 ADVERTISEMENT - CONTINUE READING BELOW ↓
Popular TV host/comedian Wally Bayola also joined the BOSS Ironman Challenge on his BMW R 1200 GS. Probably bitten by BOSS Ironman bug, 'Lola Nidora' has become a regular fixture of this grand endurance event.
Well and good for all the finishers of this tough challenge! Congratulations!