Dr. Raymond Figuerres is a dedicated anesthesiologist at a private hospital here in Metro Manila, who also happens to be one of our writers in Moto Sapiens. He's crazy about both cars and bikes.
As one of our so-called medical frontliners, we asked Figuerres to spare a little of his precious time to evaluate the health practices of the motorists he observed in the past weeks, while the enhanced community quarantine policy is being enforced in Metro Manila and the rest of Luzon. So we asked him point-blank: Which do you think is safer to use during the quarantine period, cars or motorbikes?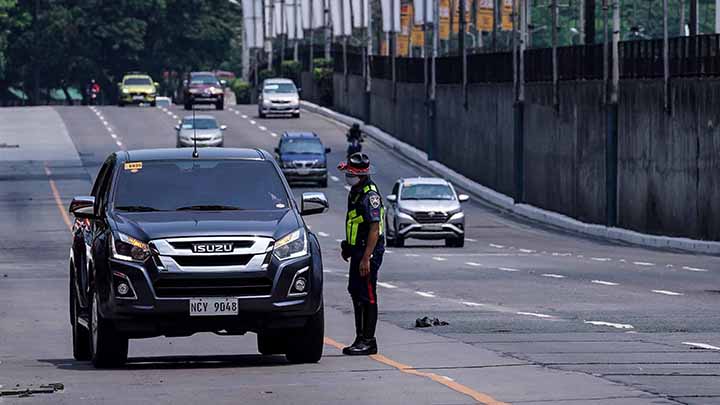 Continue reading below ↓
Recommended Videos
"When the lockdown was first enforced in Metro Manila, I decided to ride my little scooter to report for work," said Figuerres, referring to his Vespa S 125. Small, agile and more convenient to park, Figuerres rode it during the first few days, leaving his car clean and shiny in the garage. At first he thought he had made a good choice. 
He always wore his white coat so that police at the checkpoints would easily recognize him as a medical practitioner, and they would let him pass through without delay. When doing market chores, he found the Vespa a practical machine because he can easily load up the goodies in its spacious underseat compartment, or just let the grocery bag rest on the floorboard. Always, he would wear a face mask and gloves.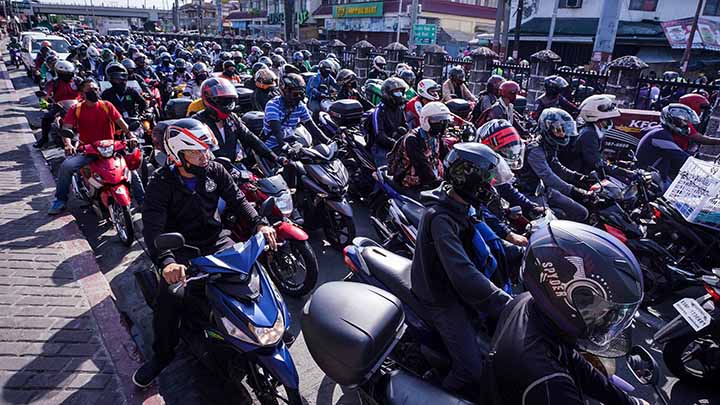 But as the days went by, Figuerres noticed the number of motorcycle riders multiply exponentially after the government gave more quarantine exemptions to other sectors of society. Before, checkpoints also appeared to be more lenient with vehicles than with motorbikes.
Nowadays Figuerres sees long queues of riders submitting themselves to checkpoint routines, ignoring social distancing and other preventive health guidelines. "Dikit-dikit na sila sa pag pila. Asan na ang one-meter space in between?" he asked, adding that this makes the riders very vulnerable to the virus from those already infected.
Probably out of confusion or anxiety, there were times when the riders unconsciously remove their face mask while explaining to a police officer why they're outside of their home.
"Ang droplets (with virus) kayang lumayo mag isa nang hanggang six feet, at pag humatsing o umubo ang rider hanggang 27 feet," Figuerres warned. This is risky because standard procedure for police or local barangay tanods is to physically inspect the quarantine pass to double-check the rider's identification and address.
This is when cars have an advantage at checkpoints because the driver can just show his quarantine pass even with the windows closed.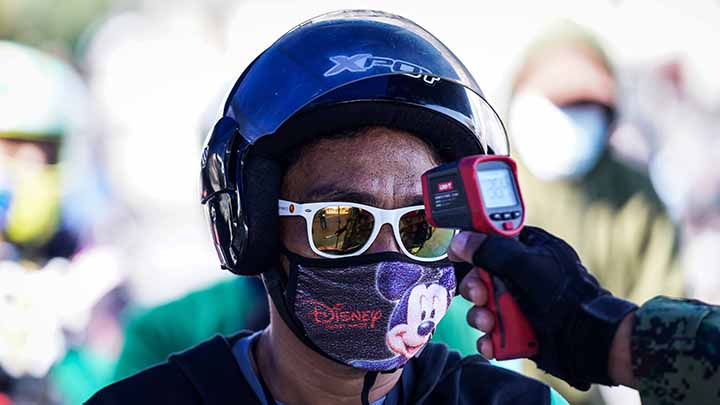 Just to make things clear, we came up with this article not to discriminate against riders during these difficult times. We are just stating facts. This is why we got an opinion of a medical expert like Figuerres.
Instead, this should serve as a reminder to motorcyclists to double their safety measures against the spread of the killer virus. And just between us, Figuerres hints that he's more partial to two-wheelers. Our resident doctor-writer just wants us not to let our guard down.
Stay safe, ride safe!