Eduard and Cherrylyn Baran Taquin had been living together for 12 years before they finally decided to tie the knot on May 26, 2019.
All those years, the couple has kept their romance very much alive with a little help from a 'third party.' Sorry, guys—infidelity has nothing to do with this. What we're referring to is their never-ending affair with motorcycles.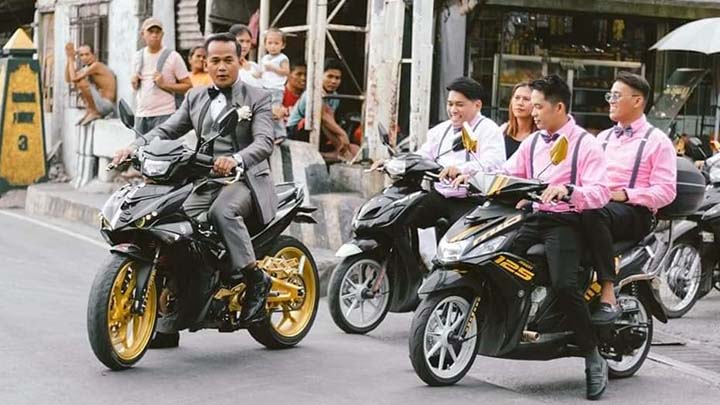 ADVERTISEMENT - CONTINUE READING BELOW ↓
Eduard and Cherrylyn ride a Suzuki Smash 110 almost every day. On weekends, they usually join the RG Community—one of the country's biggest motorcycle groups—to unwind. The find out-of-town rides a perfect opportunity for husband-and-wife bonding. The quiet and unassuming town of  Pililia, Rizal, was their group's regular destination, but they've also ridden to Pampanga, Batangas, and Quezon many times.
Ever since they got into motorcycling, however, the couple's dream destination has always been Baguio City. Over the past year, they had saved up money for the trip, planned in time for their first wedding anniversary. Everything was set until the COVID-19 outbreak prompted the national government to ban leisure rides.
And to rub salt into the wound, the two couldn't even be together on their special day. Eduard can ride home to Taguig from his workplace in Laguna, but Cherrylyn stays at her office in Pasay due to the existing ban on pillion riding. "Hanggang video call lang kami. Lingguhan lang po kami nagkikita," says Eduard.
ADVERTISEMENT - CONTINUE READING BELOW ↓
Recommended Videos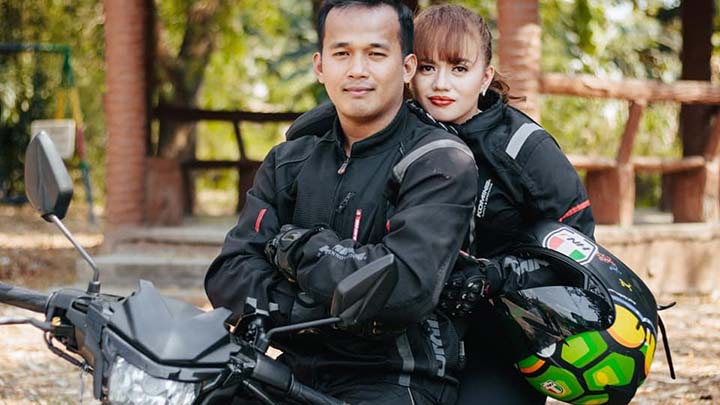 Before the pandemic, the two had undergone rider safety training, but it's Eduard who uses the Smash most of the time. The couple are saving up for a Yamaha Sniper 155 so that they each have a bike to ride during RG Community events.
With Eduard being a loving husband as well as a responsible father to their 10-year-old son, Cherrylyn does not plan on hindering Eduard's passion for riding. She even knows his dream bike—a Kawasaki Ninja 400. Their family life will continue to revolve around motorcycles. "Kasama na po sa buhay namin ang MC," Cherrylyn stresses.
ADVERTISEMENT - CONTINUE READING BELOW ↓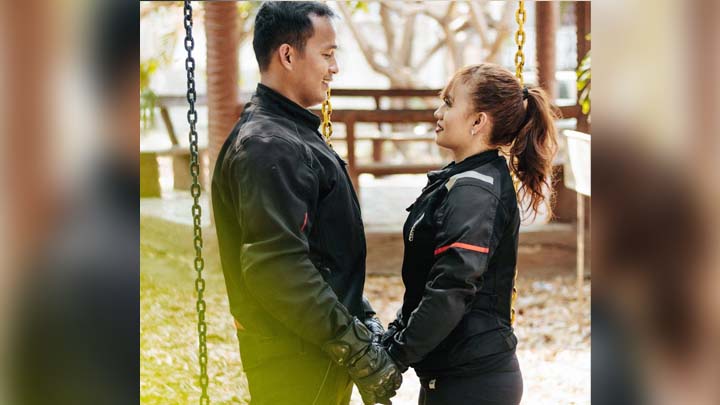 In the meantime, she's content with being a passenger—something she was nervous about at first. But after Eduard honed his riding skills and gained more saddle time, Cherrylyn has to say this now: "Mas nag-e-enjoy na ako lalo na sa mga 'bangkingan,'" she laughs. Kennon Road sounds perfect for this.
ADVERTISEMENT - CONTINUE READING BELOW ↓
We're hoping that Taquin's dream ride will happen soon. Happy anniversary!