From riding burly Harley-Davidson motorbikes and midsize cruisers, President Rodrigo Duterte has lately found himself favoring a 400cc three-wheeler.
Senator Bong Go, a loyal friend to the chief executive, is consistent in posting on social media all the different two-wheelers the latter is trying out to relieve stress. This is even after his boss recently figured in a minor accident while roaming around the Malacañang grounds on a Kawasaki Vulcan. He had minor scratches and some back pain following the incident.
OTHER STORIES YOU MIGHT HAVE MISSED:
Motorist receives no-helmet violation in Iloilo despite never having been to the province
The all-new Honda AirBlade 160 is now in PH, priced at P119,900
Apparently, no mishap can keep the President from riding. The latest photo from Go shows his riding partner mounted on a huge, whale-shark-looking, three-wheeled machine.
His latest fancy ride is a CanAm Ryker Rally Edition. Made in Canada, this reverse trike is powered by a 900cc fuel-injected three-cylinder engine mated to an automatic gearbox.  CanAms are fast becoming popular in Visayas and Mindanao.
Being a huge vehicle, the shaft-driven Ryker has a reverse mode. Three-wheelers are notorious for their tendency to tip off-balance when tackling corners at high speed, but CanAm has figured out a way to prevent this: The Ryker Rally Edition is equipped with a Vehicle Stability System (VSS) that manages braking, traction control, and throttle input, allowing the vehicle to enter a corner aggressively and still exit in one piece.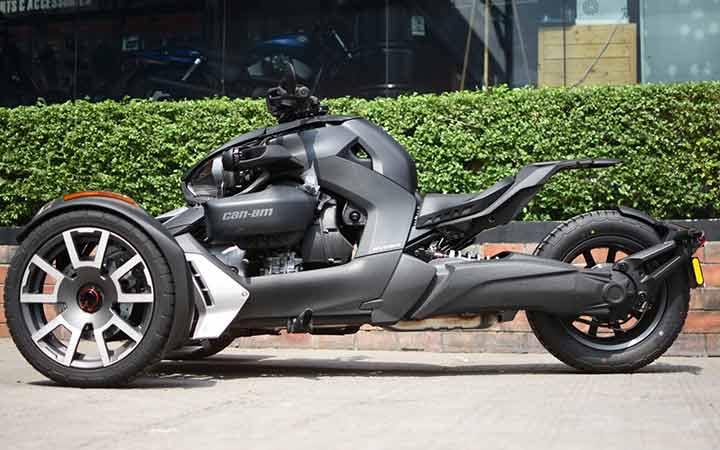 ADVERTISEMENT - CONTINUE READING BELOW ↓
"It's some sort of a nanny system," says Gerry Batoy, account manager of RDAK Powersports based in Cebu City. RDAK is one of the authorized dealerships of CanAm in the Philippines. The hill hold control and ABS come as standard equipment.
By the way, the 'Rally Edition' tag here is not just for a show. This Ryker has a rally-mode button to disengage traction control, allowing the rear wheel to slide and glide on dirt roads when it's playtime.
Why is the CanAm Ryker popular only in the Visayas and Mindanao? The answer is simple: It's because there are no tollways there.
And given the CanAm's three-wheel configuration, it's pretty obvious that balancing won't be an issue anymore for Duterte, now 74 years old. The Ryker also has a low seat height of 24.2 inches, with a comfy backseat.
If you want to see this P1.6-million ride in the metal, drop by the flag-off ceremony for the Cebu 600 Challenge endurance run at SM Seaside Cebu tomorrow, October 26.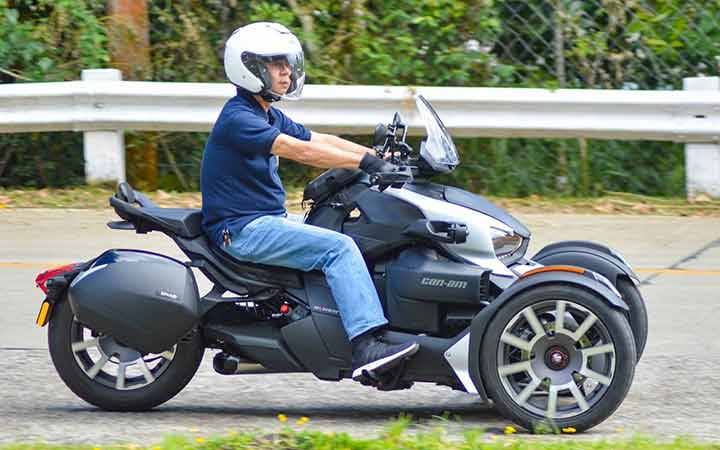 ADVERTISEMENT - CONTINUE READING BELOW ↓
Recommended Videos