Can you imagine having to lift a bulky e-scooter battery to a recharging port or station after a long commute? Sounds awful, right? Well, Silence—a Barcelona-based scooter manufacturer— has thought of a brilliant solution to this problem in the form of a convenient, trolley-style battery pack for the new S02 LS.
Featuring two tiny wheels and a retractable handle, the 27kg battery pack can be towed to an indoor charger with very little effort on the part of the rider. You simply unlock the battery, deploy the wheels, pull up the retractable handle, and move the entire unit to the power source.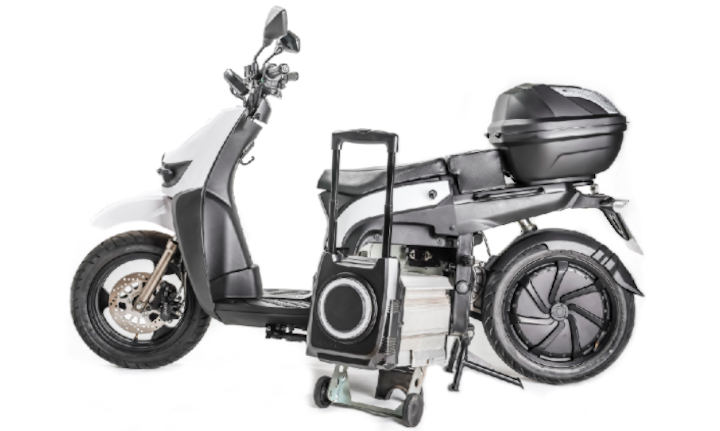 Continue reading below ↓
Recommended Videos
The portable battery provides juice to a 1.5kW motor that powers up the S02 LS to a top speed of 45kph. Think that's slow? For the record, the 'LS' tag stands for 'low speed,' but that said, the model is designed as a stylish, multitasking commuter, so performance isn't a requirement. Also, the rider may operate this scooter without a license in Europe.
The lithium-ion battery has a range of only 45km on a single charge. It can be connected directly to any socket for recharging. It can also be used to power up speaker attachments or to recharge mobile phones, tablets, and computers.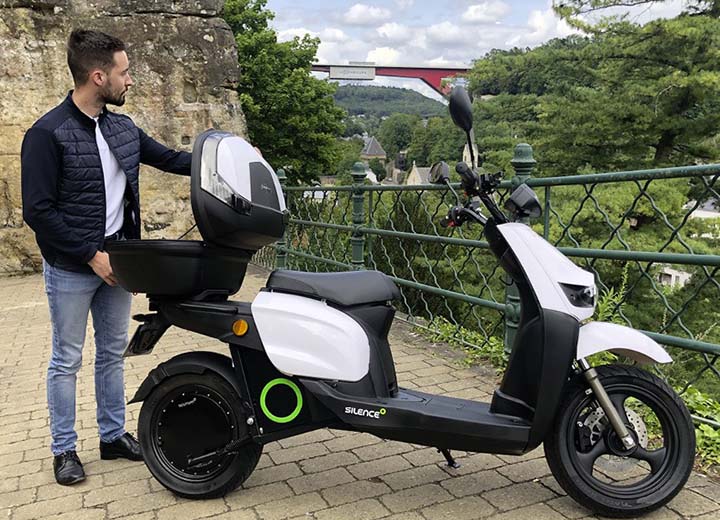 Seating capacity is two persons, with extra space in the rear for a factory-fitted utility box. As for features, there are three riding modes, a reverse gear, and a braking system that incorporates regenerative technology. The rider can also use the Silence app to locate the e-scooter in a crowded parking lot, monitor the condition of the unit, and check the battery status.
The Silence S02 LS is a bit pricey at €3,200 (P180,000), but remember, it's made in Spain. As of now, we can only hope that this little wonder will somehow make it to Philippine shores.