Fate sometimes can really be mean to some of us. As we grow older, we witness our friends' lives take a roller coaster ride. Some make it up the ladder of success, while others just struggle thinking about their family's welfare.
When I think of the latter, I remember my former schoolmate Jacques Jacob. I remember Jack, as he is fondly known, as an amazing friendly dude who comes from a wealthy family. During our high school days, Jacob lived in a big house in an exclusive village. He went to school either on a two-door, race-prepped Mitsubishi Galant or a Honda CB750. Considered the life the party, Jack is loved by all because of his funny, down-to-earth disposition.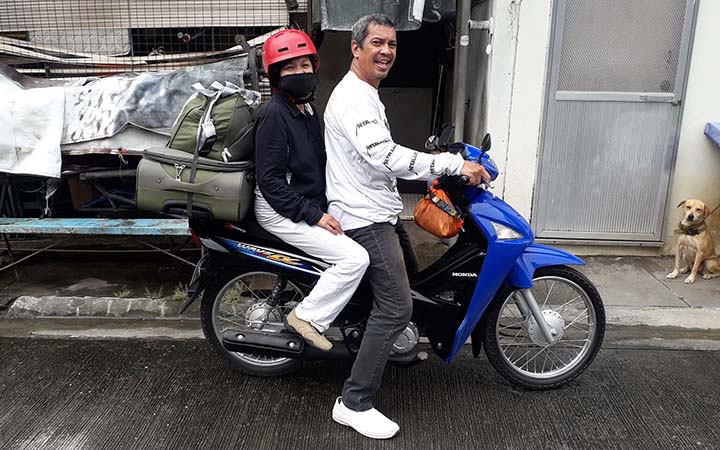 As years went by, especially with the advent of social media, I can't help notice Jacob's photos appearing in my social media feed. Most of the time he's seen posing with all sorts of jobs that he seems to be doing all at the same time. They're just too good to be true, so I linked up with him.
ADVERTISEMENT - CONTINUE READING BELOW ↓
Having no more toys for the big boys, Jacob is living a simpler life nowadays with his loving wife, Gina, and car-crazy son, Isaac, now 15 years old. He has worn a lot of hats (or helmets)—car restorer, engine rebuilder, painter, termite buster, food delivery courier, and even an embalmer.
"We have to work doubly hard to ensure the future of our family," says Jack, now 57 years old.
He tried running a car restoration shop with a partner twice but both did not turn out well. He thought he would make a fortune as a professional embalmer, only ending up later being retrenched as the era of cremation came in.
After being a full-time employer, Jack now finds himself taking at least three jobs at any given time. With the Honda Wave Alpha 110 as his reliable workhorse, he is able to run around to work as a termite control agent in the morning. In the afternoon, he turns into a Lalamove delivery rider.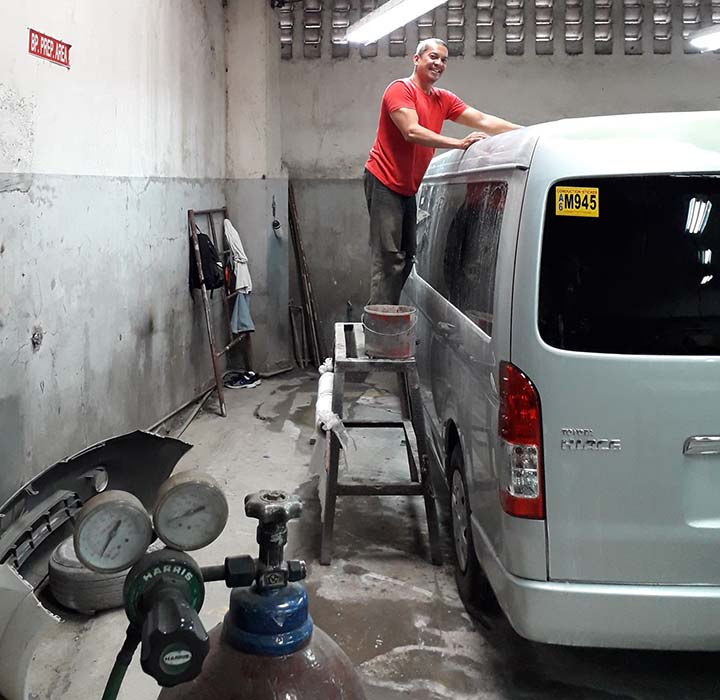 The next day, he goes to a logistics company to overhaul engines of service vehicles. Despite losing all the excesses in life which he used to have, now he takes pride in doing all of these odd jobs to make sure there's food on their table.
We asked Jacob how he balances work with family time, and he said, "I make sure I get home early in the evening to have dinner with them." During Sundays, it's a must that they go to the Victory Church as a family.
One thing positive about being a, er, Jack of all trade is being able to share his skills with his son who's showing interest in cars and bikes. Right now, Jacques is busy converting a China-made bike into a bobber-style ride that he can share with Isaac.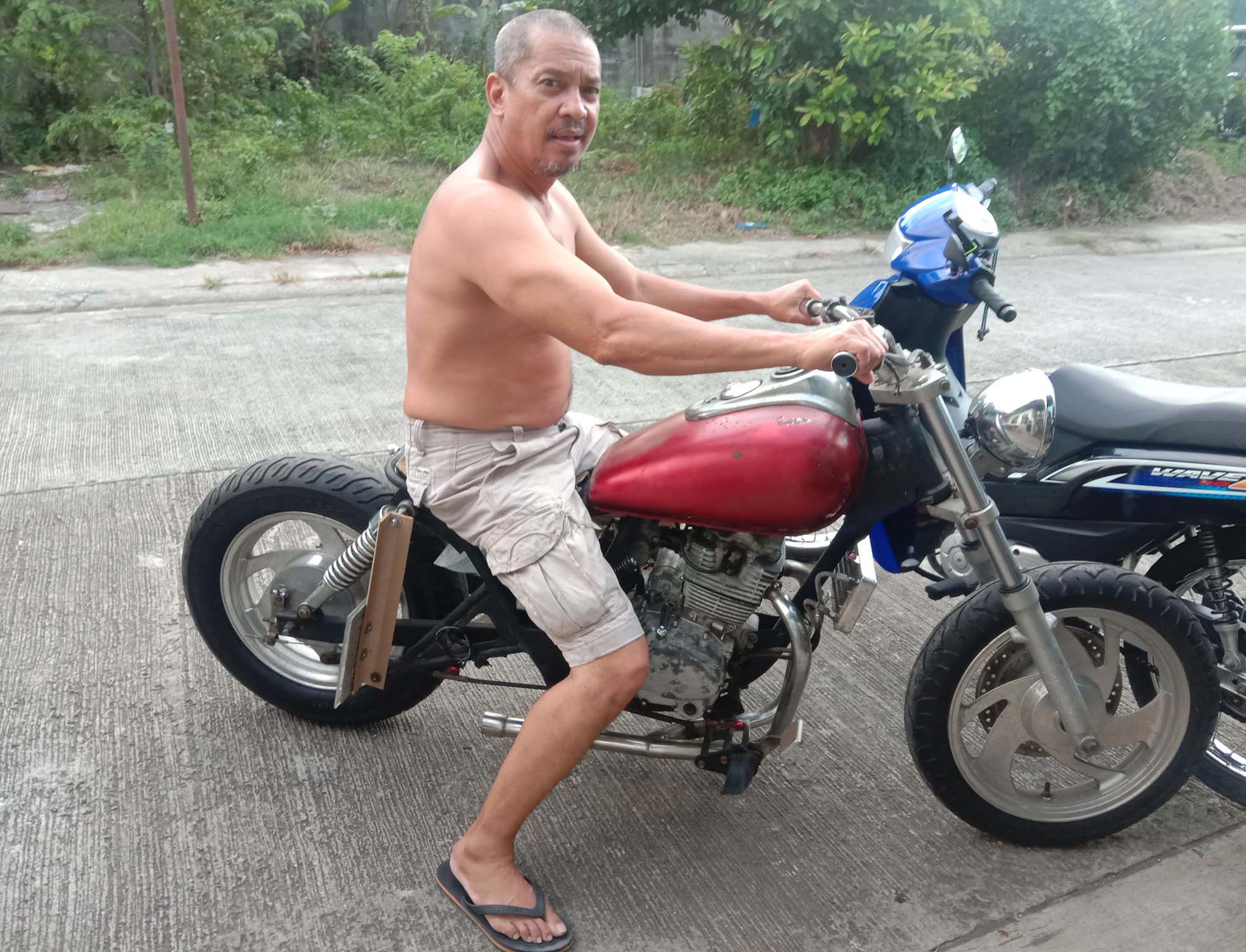 Jack is not giving hope that better days will soon come. And when this happens, he will again attempt to put up a repair shop, but this time only for old-school big bikes with his son as his partner. He's dreaming of owning a Honda CB1300, a classic naked motorbike without so many electronics.
ADVERTISEMENT - CONTINUE READING BELOW ↓
You're the man, Jack. Happy Father's Day, bro!