Every time we get an invite for the Tokyo Motorcycle Show (TMS) held annually at Tokyo Big Sight in Koto District, it leads to heartaches.
Scheduled either on the second or third week of March, the Japanese event often coincides with the Inside Racing Bike Festival (IRBF), considered the biggest motorcycle show in the Philippines. Now in its 46th year, the TMS draws around 30,000 visitors over the course of its three-day duration, while the number of visitors at the IRBF might even exceed a hundred thousand. We can't help but regret missing the 13th staging of the IRBF, especially considering that most of our friends from the industry took part in it. They're like family to us Pinoy moto-journalists.
However, there are also compelling reasons the TMS is worth visiting. Here are 10 things that make the event a unique exhibit:
1) There's no such thing as 'media day.'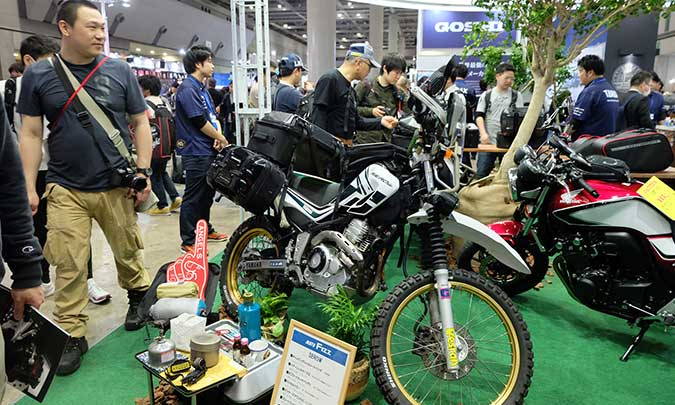 ADVERTISEMENT - CONTINUE READING BELOW ↓
Once the Tokyo Motorcycle Show opens on Friday at 1pm, the public can enter Tokyo Big Sight's three halls allotted to the motorcycle exhibits alongside motoring journalists. This is in contrast to the biennial Tokyo Motor Show—the show mainly about cars—where the public has to wait two days for the media to finish before they can browse the displays.
2) Not all items are for sale.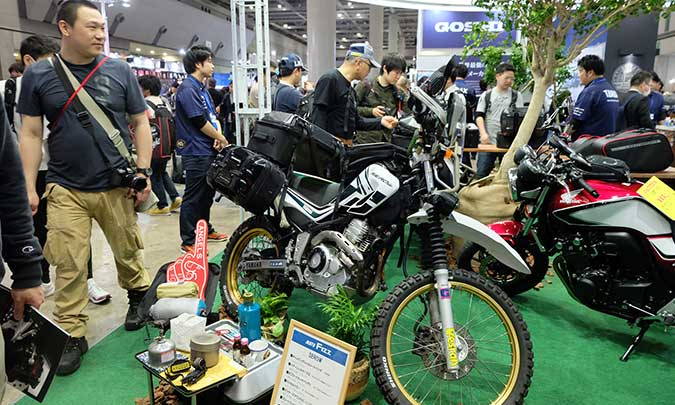 ADVERTISEMENT - CONTINUE READING BELOW ↓
Recommended Videos
Aside from the wide array of motorcycles, there are many other things that will surely attract the riders' attention once they set foot inside the exhibit area. Riding apparel, high-performance parts, retro accessories, and racing tires are the top items that will make the riders drool endlessly. But take note: Not all these items are for sale. Ask the exhibit personnel and they will point to you to a big motorcycle-accessory center just a station away by train from Tokyo Big Sight. Believe us, the place is worth a visit.
3) Business hours are shorter.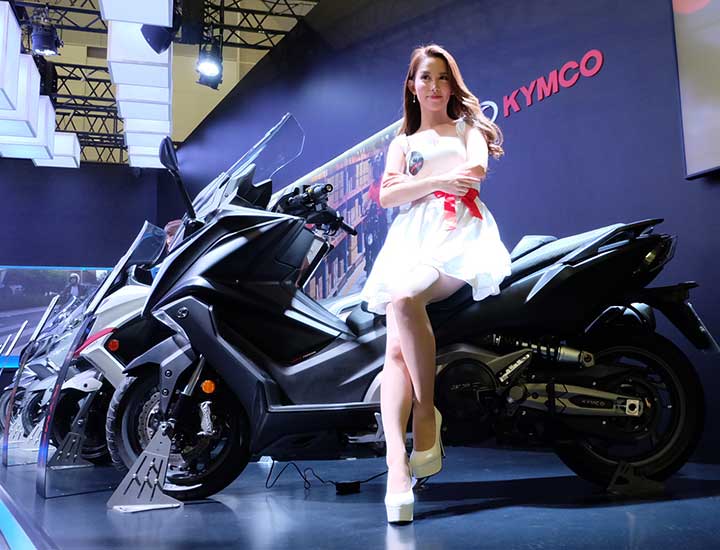 ADVERTISEMENT - CONTINUE READING BELOW ↓
Unlike in the Philippines, where car or motorcycle exhibits are usually open from 10am to 10pm, the Tokyo Motorcycle Show has limited business hours: 1pm to 6pm on Friday, 10am to 6pm on Saturday, and 10am to 5pm on Sunday.
4) Everything has its place.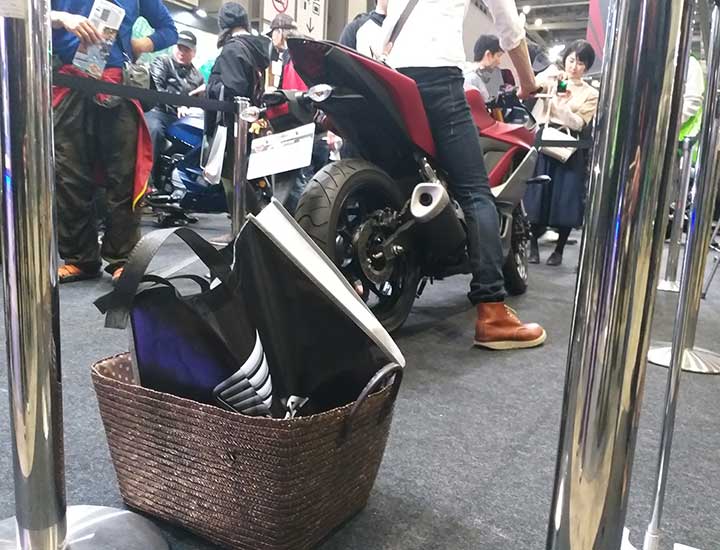 No doubt everyone wants a selfie with his dream bike. But isn't it frustrating to have your photo taken while you're holding bags and merchandise? The organizers came up with a solution to this: They simply put a basket beside each motorcycle display for visitors' belongings. Worried about your things? Hey, you're in Japan and there's almost zero chance that someone will prey on your belongings.
ADVERTISEMENT - CONTINUE READING BELOW ↓
5) Language barriers do exist.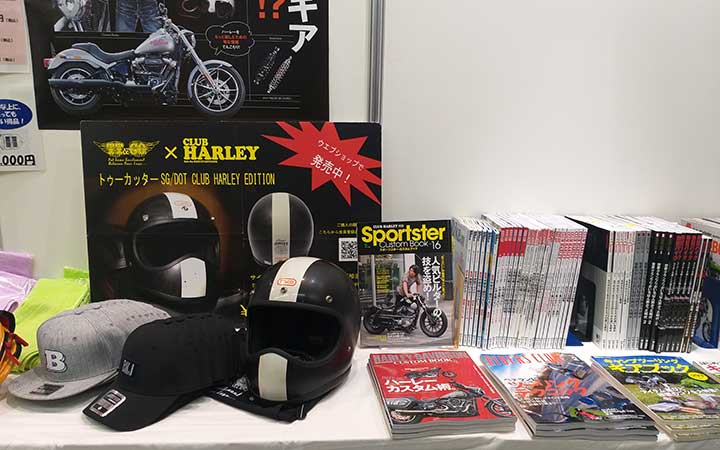 Nothing beats seeing newly launched two-wheelers in the metal and checking out awesome new motorcycle parts. But as you start asking questions about specs or pricing, the frustration begins. Based on our estimate, around 95% of the people in the exhibit hall only speak Japanese. Even the brochures are all in Japanese. But don't throw in the towel, yet—there's always Google Translate.
ADVERTISEMENT - CONTINUE READING BELOW ↓
6) Punctuality is a virtue.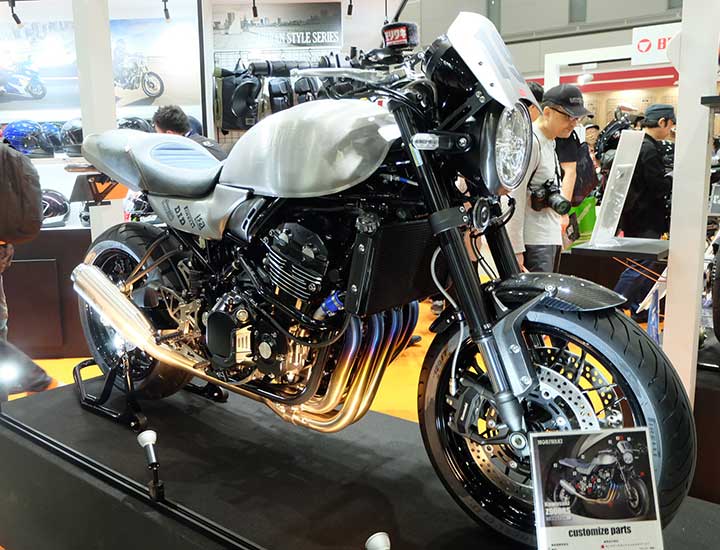 Launch presentations begin and end as scheduled. Organizers cannot stomach delays—they will start each program on the dot, with or without the VIPs. In Japanese culture, tardiness is a mortal sin.
7) No celebrity endorsers needed.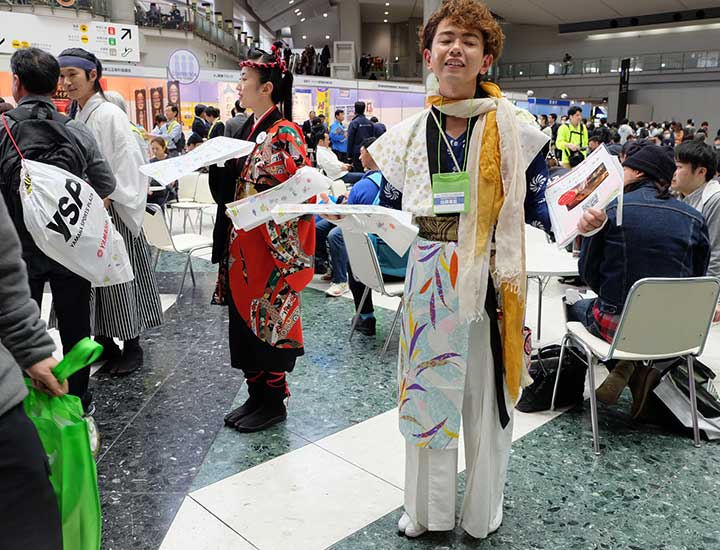 ADVERTISEMENT - CONTINUE READING BELOW ↓
We also discovered that the organizers of the TMS are straightforward when it comes to the programs. Unlike here in the Philippines, where manufacturers bank on showbiz personalities to add star power to their events, at the TMS, there's no such thing. There's also no confetti or fog machines, so the photographers can easily have a clear shot of the motorcycles to be launched.
8) There are no Chinese brands.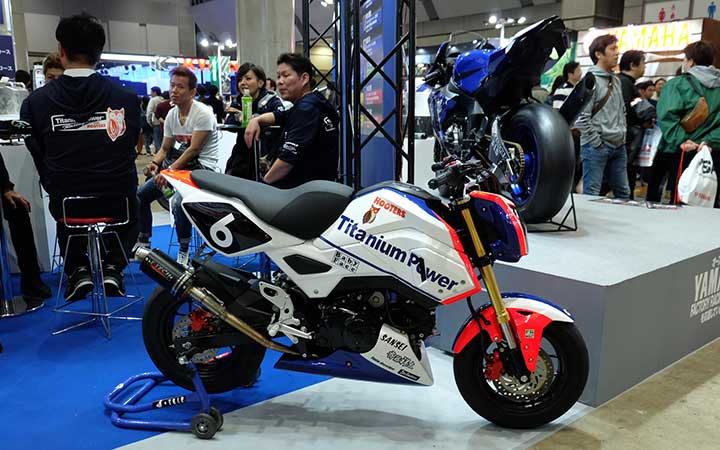 ADVERTISEMENT - CONTINUE READING BELOW ↓
This probably explains why there's a smaller number of visitors at the TMS compared with other international motorcycle shows, particularly the EICMA show in Italy, where a big area is allotted to Chinese motorcycles. However, the TMS welcomed Taiwanese motorcycle manufacturers with open arms.
9) Concept bikes rule.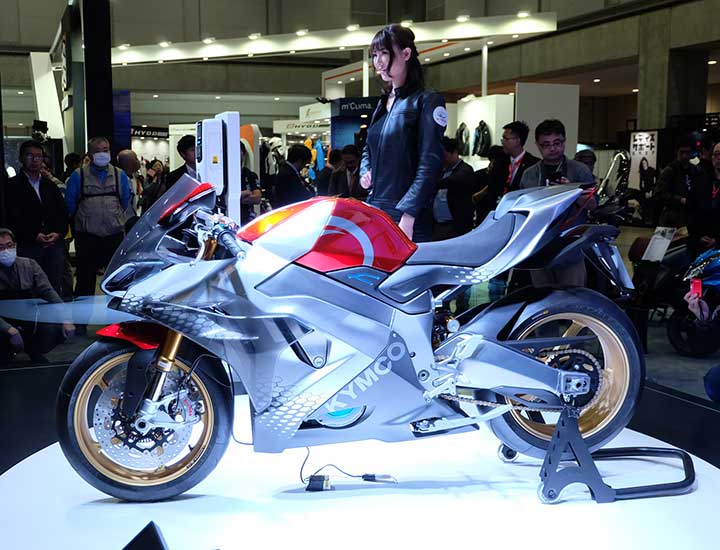 ADVERTISEMENT - CONTINUE READING BELOW ↓
Without fail, visitors will see a few newly launched concept motorcycles that have yet to reach the production line. These are the stars of the show. After they are deemed feasible for mass production, it takes at least one year for these concept bikes to make it to the assembly plant.
10) The show is not exclusive to humans.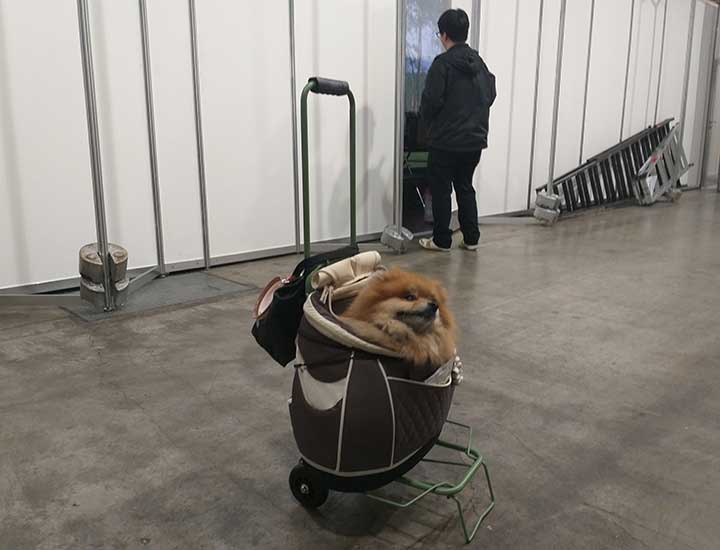 ADVERTISEMENT - CONTINUE READING BELOW ↓
Hey! We found this cute furry creature near the lounge, and it looked like he was probably contemplating his choice for best custom bike show. Guess which motorbike Brownie voted for?