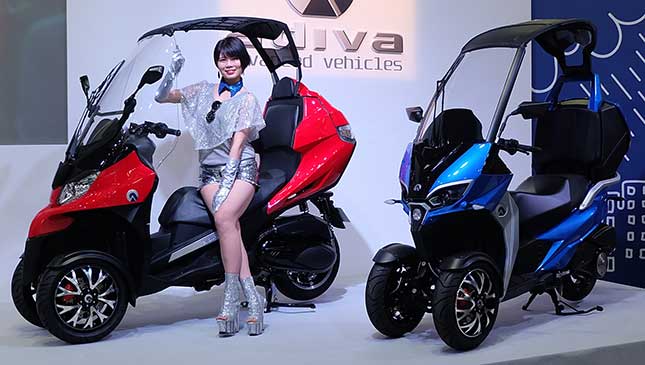 It was a busy week for motorcycle fans. The 11th Inside Racing Bike Festival in Pasay City and the 45th Tokyo Motorcycle Show in Odaiba were held simultaneously from March 23 to 25. The photos and videos shared by their visitors might have caused confusion among netizens since they have almost the same group of motorcycle companies showing off their latest hardware and technology.
Moto Sapiens had both events covered, but we attended the Tokyo Motorcycle Show first. This year, 135 companies with 882 exhibit booths showed off their latest two- and three-wheelers, modern electric bikes, accessories, and even riding paraphernalia.
Continue reading below ↓
Recommended Videos
There were launch events of new motorcycles, relaunching of face-lifted units, and even revivals of classics by Japanese, European, American, and—wait—two Taiwanese brands.
But where are the China brands? In a well-represented motor show like this, the lack of Chinese brands is a bit conspicuous. Maybe the event organizer knows why.
In the meantime, enjoy these 13 photos of the latest metal from the motorcycle world that were featured at the recently concluded Tokyo Motorcycle Show.