Vespa has made a name for itself coming up with iconic retro designs—vintage styling gives these tiny scooters a unique appeal, doesn't it? But be that as it may, we think a slight change in scenery would also be appreciated. As the automotive industry takes bigger steps toward electrification, we've seen some forward-looking designs over the years—and we wouldn't mind if Vespa were to head in the same direction as well.
We say this because we recently came across these renders of an unofficial electric Vespa concept, and quite frankly, we find it better-looking than the Vespa Elettrica. It's called the Vespa 98 from Mightyseed Designs, and unlike Vespa's first electric motorbike, this one will no doubt stand out in a crowd.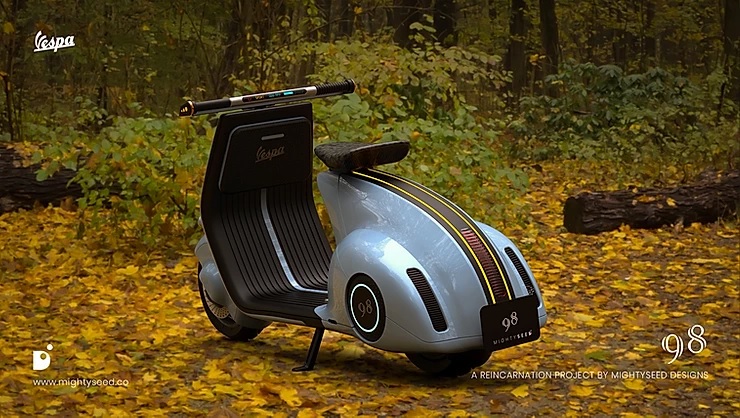 It's a single-seat scooter that easily looks like a Vespa from the future. Its makers have managed to give the bike a clean and futuristic appeal, all while retaining the classic retro vibe the Italian brand is known for.
ADVERTISEMENT - CONTINUE READING BELOW ↓
Modern handlebars have been fitted up front, while a small LED headlight is mounted on the front fender. There's a snazzy sloping taillight strip out back. The side mirrors, meanwhile, have been removed to maintain a sleek look up front, but visibility won't be an issue, as a rear-mounted lidar system makes up for the lack of said side mirrors.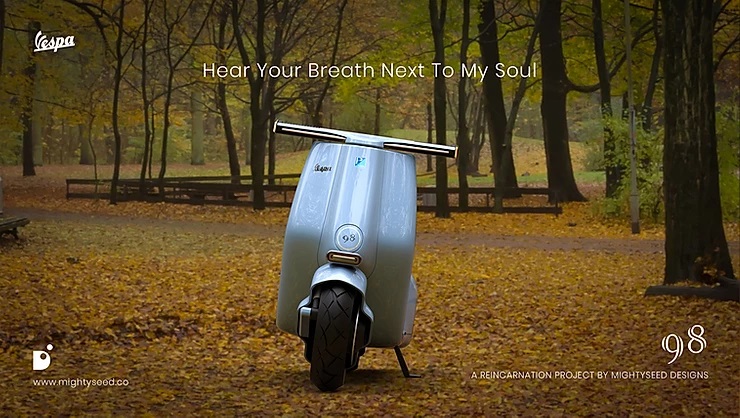 At the core of this bike is a 30,000mAh lithium-ion battery pack. No figures have been provided, so we can't say how powerful this thing is or how far it can go in one full charge.
What's your take on this quirky Vespa concept? You can check out more photos of it below and tell us what you think in the comments section.