Most people celebrate their birthdays with an intimate gathering of friends, family, and some close coworkers. Yamaha celebrated its birthday pretty much the same way—except this time, it wasn't just a few people meeting up over dinner, it was several thousand celebrating over the course of an entire day. Yamaha wasn't just celebrating in the Philippines, mind you, but all over the world.
The Japanese motorcycle manufacturer's colossal-sounding celebration marks its 64th anniversary and was held on Saturday, July 20, at the Batangas headquarters of Yamaha Motor Philippines (YMPH). For this special day, Yamaha brought in not only employees but also 64 Y Club riders lucky enough to share a birth month with the brand. Even YZone, the company's flagship store, paused operations and sent its personnel to the celebration way down south.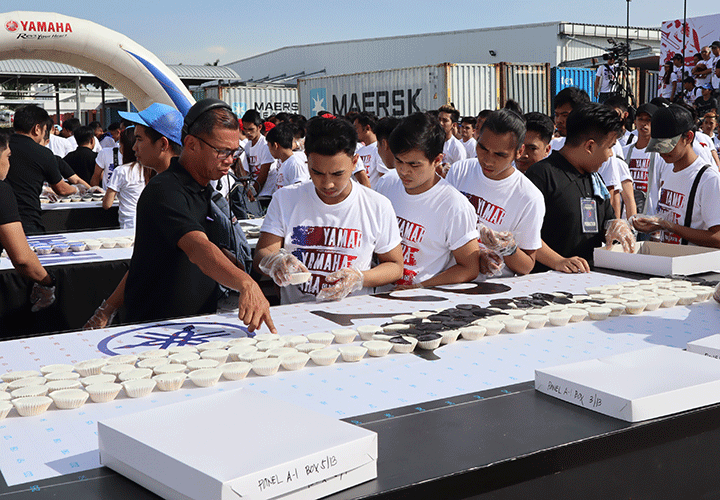 Festivities for us media attendees (or at least those who didn't or couldn't bring rides of their own) started at 7:30am at the YZone dealership in Greenfield. The shuttles to the event departed 30 minutes later, and suddenly, it felt like we're kids on a field trip. We got off the bus after an hour or so, and were welcomed with drummers and a much-needed spread of snacks and coffee.
ADVERTISEMENT - CONTINUE READING BELOW ↓
After squeezing ourselves into the event shirts YMPH provided us, we were taken by batches on a tour of the Batangas plant's facilities. We were also given red Yamaha hats to wear during the tour for safety reasons, once again triggering memories of childhood field trips.
Sadly, we weren't allowed to take any photos or videos of the assembly line. I'd provide a drawing, but I'm afraid I wouldn't be able to do Yamaha's facilities any justice with my mediocre skills. But it's safe to say that the assembly lines we found ourselves walking through are exactly what you'd expect a motorcyclist's dream elementary field trip to be: state-of-the-art technology being used to build motorcycles and scooters, precision welding done with robotics technology, and even more hardworking people doing their best to ensure that only quality motorcycles make it to the dealerships.
ADVERTISEMENT - CONTINUE READING BELOW ↓
Recommended Videos
The distribution center was the next part of the tour, with a little exhibit on Yamaha's "Kando" design philosophy before it. We arrived just in time for the distribution center's opening and blessing, where Hiroshi Koike, YMPH's new president, expressed his excitement and fervor for Yamaha's continued progress.
The tour continued after lunch, and we were taken into the newly inaugurated distribution center. We were allowed a few moments to marvel at just how huge the place was, being able to accommodate over 10,000 motorcycles. On one side, we could see finished motorcycles, ready for distribution to dealers, lined up as far as the eye could see, aligned ever so perfectly that you'd swear your eyes were playing tricks on you.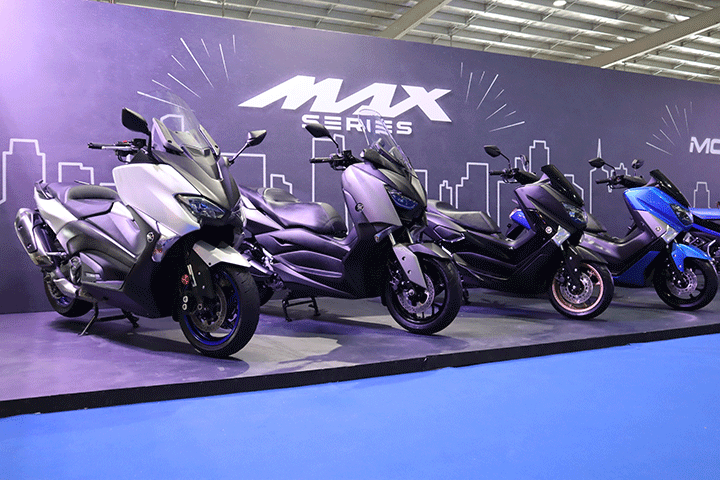 ADVERTISEMENT - CONTINUE READING BELOW ↓
Again, YMPH personnel constantly reminded us that we were prohibited from photographing that side of the facility. On the opposite side was a neat display of other Yamaha products, namely, their watercraft, musical instruments, and generators.
Each exhibit had a Yamaha staff talking about the products, showcasing the different fields Yamaha has entered. The exhibit contained nearly every single Yamaha motorbike that is currently available on the Philippine market, including a couple of special units.
One was the first bike to ever roll off the production line in 2007: a blue Mio automatic scooter with signatures of Yamaha staff all over it. There was also the one-millionth unit made at the plant in 2016: a yellow Mio with special millionth edition decals.
We had some free time after the tour, and we spent it riding the motorcycles available for testing in one of the huge parking areas. Two test-ride areas were prepared for the day: one for the media, guests, and employees to be able to try a selection of Yamaha motorcycles, from the Aerox S scooter to the YZF-R3 sportbike. On the other end was a Yamaha safety-riding clinic where people could learn the basics of riding on unintimidating Mio scooters.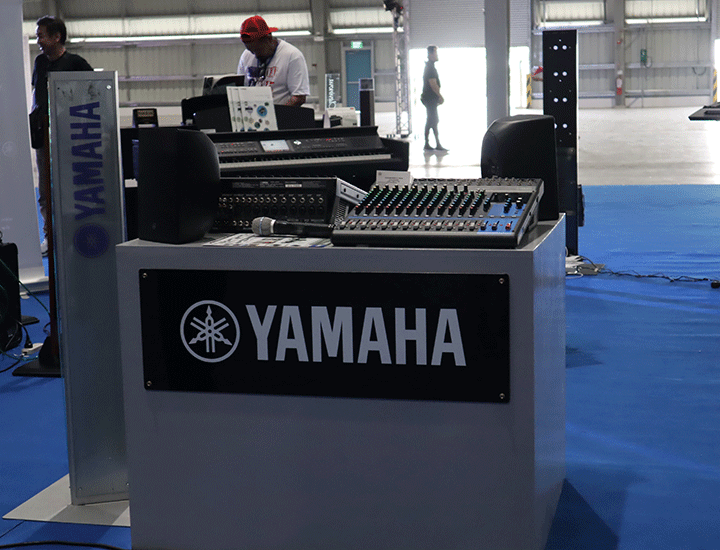 After a couple of hours, Yamaha summoned us to witness the main event: a giant cupcake mural to be built by the several thousand employees of the YMPH plant. Composed of 6,400 cupcakes, the mural represented the effort and impact of every single employee. Once completed, the gigantic cupcake mural was a sight to behold. Behind it gathered a sea of thousands of Yamaha employees, executives, and guests.
The party continued into the distribution center, where tables had been set up for all in attendance, along with more than enough food for everyone. In this space usually meant for work, Yamaha's employees got to kick back and relax. Many of them took the chance to better appreciate the machines they've worked so hard to bring into reality, snapping pictures astride the motorcycles that they and the company pride themselves on building.
ADVERTISEMENT - CONTINUE READING BELOW ↓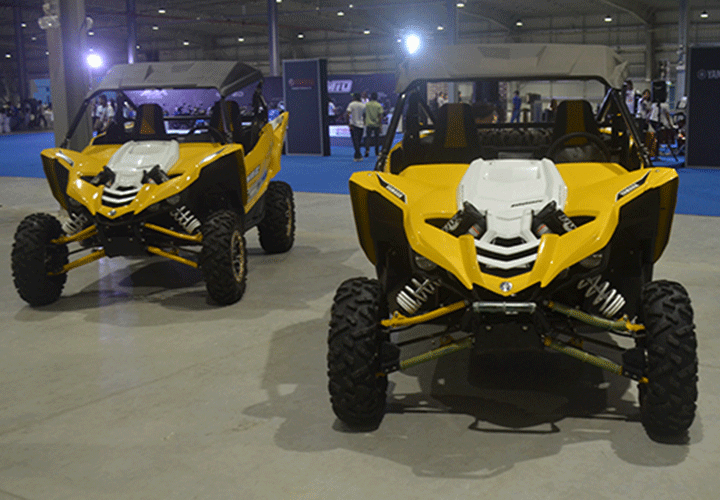 The day's festivities transitioned into its final stage: the banquet and concert. Attendees were served not only food, but lots of entertainment as well. The first of the acts that Yamaha brought in was TJ Monterde, a local singer-songwriter that had many audience members swooning with his admittedly catchy songs. He even performed a new single for the first time at the event, the track aptly named 'Karera.' Next up was Asia's Next Top Model titlist Maureen Wroblewitz, who charmed the more masculine in the audience. Yamaha Mio ambassador Matteo Guidicelli followed after to liven up the crowd even more. The night concluded with a performance by Spongecola, a band that never fails to get the crowd going.
We drove back to Manila at Yamaha Day's conclusion, content not just in celebrating another company birthday, but also in sharing Yamaha's unrelenting passion for innovation, service, and fun.