Have you ever had the chance to visit the house of Matteo Guidicelli? This Cebu-born actor-slash-TV host has an impressive collection of trophies and medals from his glory days on the race track. Matteo started motorsports at a very young age, beginning with cadet karts until he later grew up to dabble in touring-car competitions. Refresh your memory. You'll remember him as cute, little Matteo who went wheel-to-wheel against fellow-pogi karter Marlon Stockinger.
By the way, who is Marlon Stockinger? He's the Fil-Swiss race driver who became the short-lived racing coach of Miss Universe 2015 Pia Wurtzbach . Despite the highly-charged level of competition in racing in the younger years, Matteo and Marlon became best of friends both on and off-track. While abroad, Stockinger went further on racing in four wheels even reaching the Formula Renault category in Europe.
Matteo, on the other hand, preferred to hang around in the Philippines and make himself busy with showbiz and hosting jobs (and Sarah Geronimo?), and that left him with less time to race. Somewhere along the way, Matteo changed his preference. Back then, all you could hear from him was stuff about cars. But now, all he talks about are motorbikes. Did Sarah Geronimo have anything to do with it? He didn't say.
ADVERTISEMENT - CONTINUE READING BELOW ↓
"Tapos na ako d'yan (car racing). Ngayon, ang new hobby ko are big bikes…pampa-relax," says Matteo during the recent launching of the new Yamaha Mio Aerox 155S. While in Cebu City, his birthplace, Matteo regularly finds himself riding a Yamaha Super Tenere adventure bike to remote areas to de-stress. However, stress is not only the issue that drove him into riding. Matteo has raised a white flag on the horrendous traffic--be it in Cebu City or Metro Manila. "Useless na mag-kotse. Kaya motorsiklo na talaga," he said.
Being a brand ambassador of Yamaha, Matteo tows the proverbial line and "walks the talk." He rides a Yamaha Mio Aerox (the previous model) daily, whenever he's in Cebu City. He speaks highly of the new intelligent features of the 2018 Yamaha Mio Aerox S. "The ABS is very important, especially when you reach speeds of 120kh to 125kph," he explained. "It should make you safer." He also cited the Aerox S' Stop-Start system as another important technology feature for better fuel efficiency and less emissions, especially when in traffic.
ADVERTISEMENT - CONTINUE READING BELOW ↓
Recommended Videos
Wait a minute. His fellow Yamaha endorser Robi Domingo claimed to have received a phone-in question for Matteo during the launch event: "Eh sino naman daw ang madalas mo'ng backride?" Without batting an eyelash, Matteo replied: "'Yun videographer ko!"
Well, we believe you Matteo (Wink!).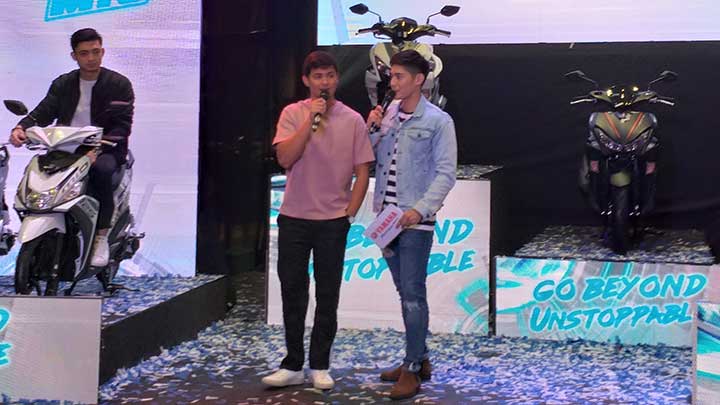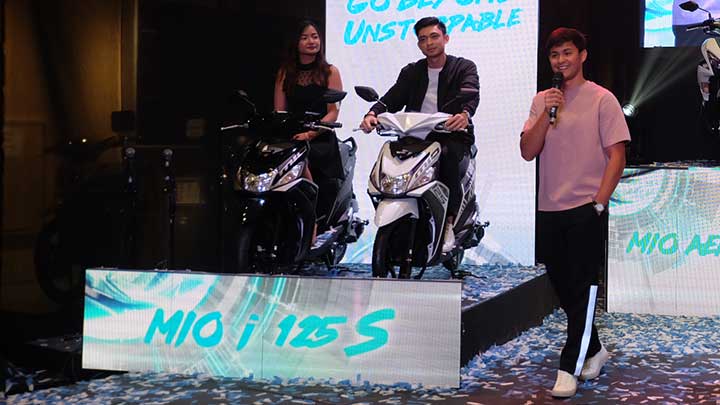 ADVERTISEMENT - CONTINUE READING BELOW ↓