Ask just about anyone on the street to name a model of scooter. More often than not, they'll answer with the Yamaha Mio.
The Mio's hold on the public's collective consciousness can be attributed to the scooter line's immense popularity, thanks to its ease of use, fuel efficiency, style, and reliability. Nearly every road will have a Mio rider or three, the very name of the scooter itself being something of a household name at this point.
And instead of resting on its laurels, Yamaha decided to make this iconic scooter even better. But how do you improve a scooter that's already flying off showroom floors? Add more features of course.
Let's see if this upgrade to this so-called 'automatic scooter king' is really worth the hype: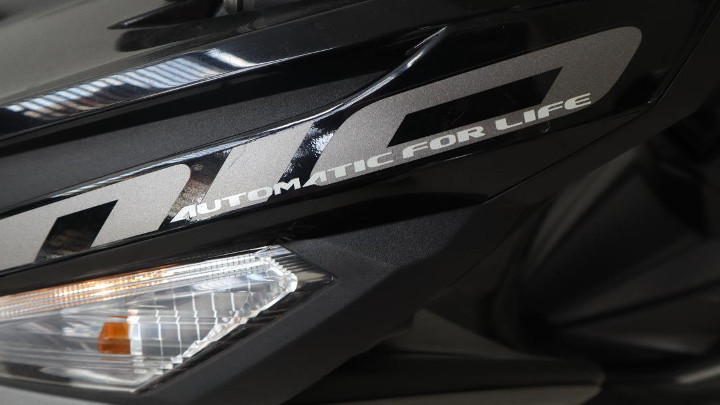 ADVERTISEMENT - CONTINUE READING BELOW ↓
STYLING
The first thing that lets you tell the i 125S apart from the standard i 125 is the edgy styling. The S only comes with two paint schemes, and both of them are varying degrees of monochrome. The M-centric design (seen in the front face and headlight) combines with the more subdued colors to form a stylish and classy aesthetic.
This slick styling certainly makes the S look more premium when compared to its colorful brother. The unique decals are a neat touch, too. The reflective stickers and the 3D Mio emblem look right at home on the cool, angular body.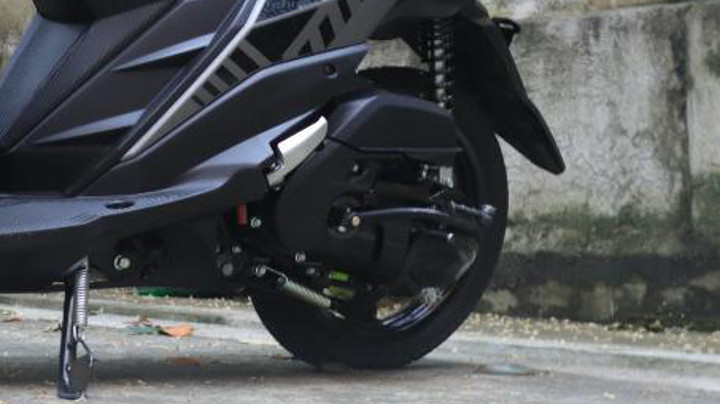 ADVERTISEMENT - CONTINUE READING BELOW ↓
Recommended Videos
SADDLE
The Mio's riding position is about as chill as scooters get. The handlebar positioning means you'll be seated very much upright, and the wide seat's comfy enough for short stints.
Take care at speed, however, as the Mio starts to shake a bit past 80kph. The upright riding position doesn't help either, and the front fairings in front serve more to shield the rider's legs from water and mud than perform any aerodynamic function.
The narrow step board doesn't really allow for standing up on the scooter to better address bumpy situations, while the underseat storage isn't big enough to accommodate a large-sized full-face helmet. It's just enough to carry gloves, school items, and light groceries. The little storage cubbies next to the ignition are useful for storing small items as well.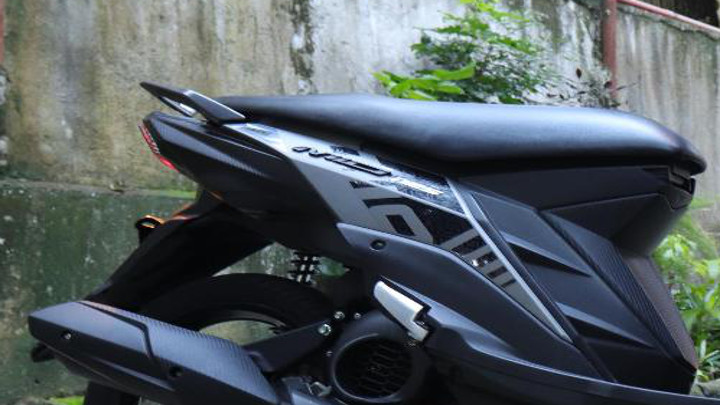 ADVERTISEMENT - CONTINUE READING BELOW ↓
ENGINE PERFORMANCE
The Mio's 125cc single-cylinder engine is light, compact, and fuel-efficient. Though the scooter's engine might not put out an astounding amount of grunt, it's definitely packing enough usable power for daily errands. This is what the Mio was made for in the first place.
My daily commute averages out at around 12km, and a good chunk of my time is dedicated to sitting idly in traffic or trying to filter in between moving cars. These conditions are totally not ideal for trying to conserve gas. But even when I tried riding around in 'walwal'mode, my fuel consumption still didn't go below 46km/L on the average.
I hypothesized that the culprits behind the scoot's efficiency despite my aggressive riding were the Start & Stop System and Yamaha's Blue Core tech. The Start & Stop System was quite new for me. And since I'm used to riding manual motorcycles, I actually thought I'd somehow managed to stall an automatic scooter the first few times when the Start & Stop System kicked in.
ADVERTISEMENT - CONTINUE READING BELOW ↓
I experimented with the system a bit and learned that the engine will automatically shut off after five seconds of idling. The engine comes back to life once you've squeezed the throttle again. Yamaha's Blue Core engine is also very quiet, so much so that I sometimes couldn't tell if the engine was running if not for the Start & Stop System light being on.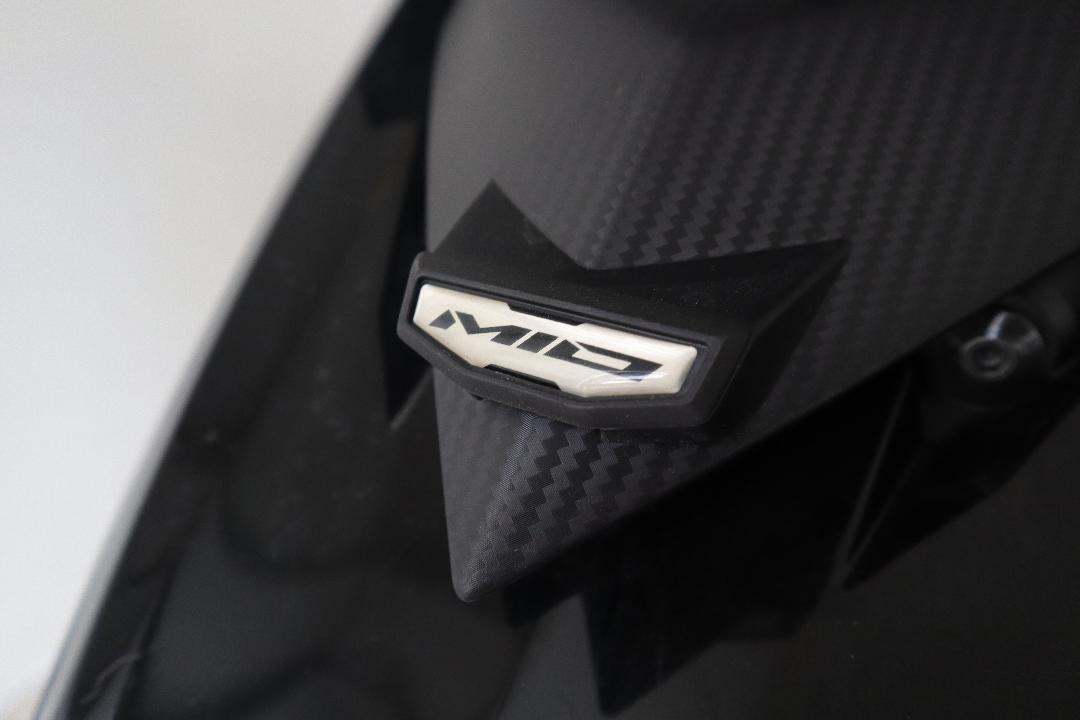 ADVERTISEMENT - CONTINUE READING BELOW ↓
RIDE AND HANDLING
For daily rides to school and late night runs to the local minimart, the Mio is a practical choice. The 94kg wet weight means you won't be sweating it out trying to maneuver the bike in heavy traffic, and the 1,260mm wheelbase makes it easy to fit in between cars and into tight parking spaces. The Mio's brakes provide just enough stopping power for its engine, and ABS isn't available.
Ride quality is comfortable enough on well-paved roads, but when I'm making my way down the side roads of Taft and Makati, the budget suspension makes sure that my spine feels exactly how many bumps I rode over to school.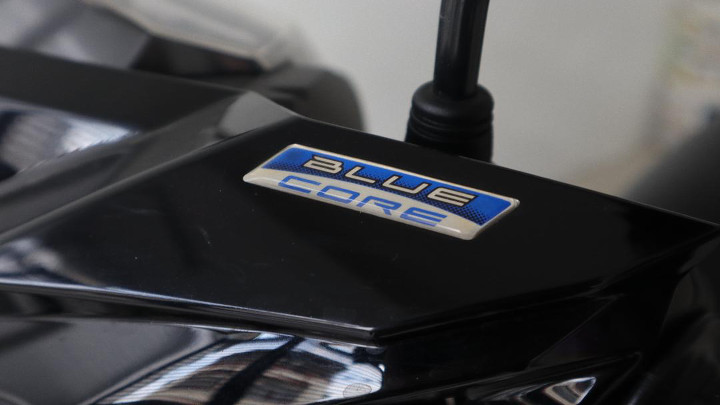 ADVERTISEMENT - CONTINUE READING BELOW ↓
EXTRA FEATURES
More on fuel efficiency. Aside from the passive benefit of the Start & Stop System, the Mio also encourages you to actively save fuel with the green 'Eco' light that comes on when you're riding at an economical pace.
The key fob also has a neat feature of its own: An answer back system. There's a little button on the key that, when pressed, makes the scooter blink its lights and beep a couple times. When forgetfulness strikes, this is helpful to spot the Mio on a crowded parking area.
Other nifty bits include a center stand and a kick starter.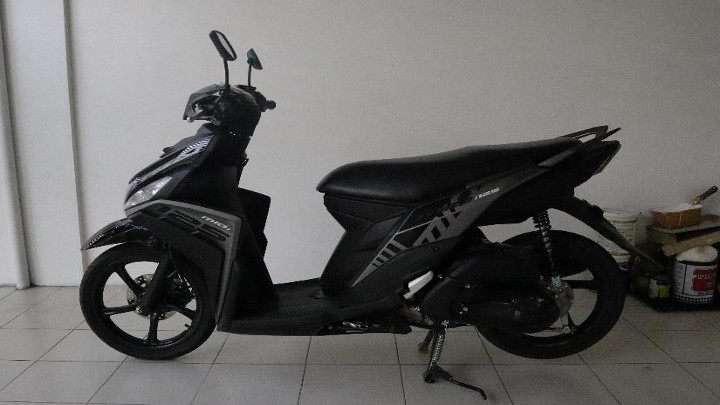 ADVERTISEMENT - CONTINUE READING BELOW ↓
THE VERDICT
The Mio's popularity is undeniable, and now, after almost a month with a demo unit, I can attest to the hype.
I was never really a scooter guy, with sport bikes being my cup of tea. But after my fling with the Mio, I came to love the practical and useful amenities that I initially found boring. My back didn't have to go through rigorous exercise on a cramped sport bike every morning, and my daily rides suddenly became much more chill. I spent a lot less on gas, too. Whereas I'd get a full tank of fuel for my Kawasaki Ninja every other week, I only had to get a full tank once for the Mio during the whole time I had it.
SPECS: YAMAHA MIO i 125 S
Price: P75,900
Engine: 125cc, SOHC single-cylinder
Power: 9.39hp @ 8,000rpm
Torque: 9.6Nm @ 5,500rpm
Transmission: V-Belt automatic
ADVERTISEMENT - CONTINUE READING BELOW ↓
Verdict: 16/20