We live in a fascinating time, at least in terms of mobility. We've now seen transport go from traditional gasoline- and diesel-powered cars, to hybrid and battery electric vehicles, and now this: The Yamaha H20 XT water-powered motorcycle.
Hold your horses, though—this bike is still a concept at the moment. That said, it could well be a glimpse of what the future of motorcycles could look like. It runs using a closed-loop water pump that utilizes pressure to inject water into the rear wheel-mounted water engine that propels the bike forward. You can check out the sketches and actual images of the entire setup below: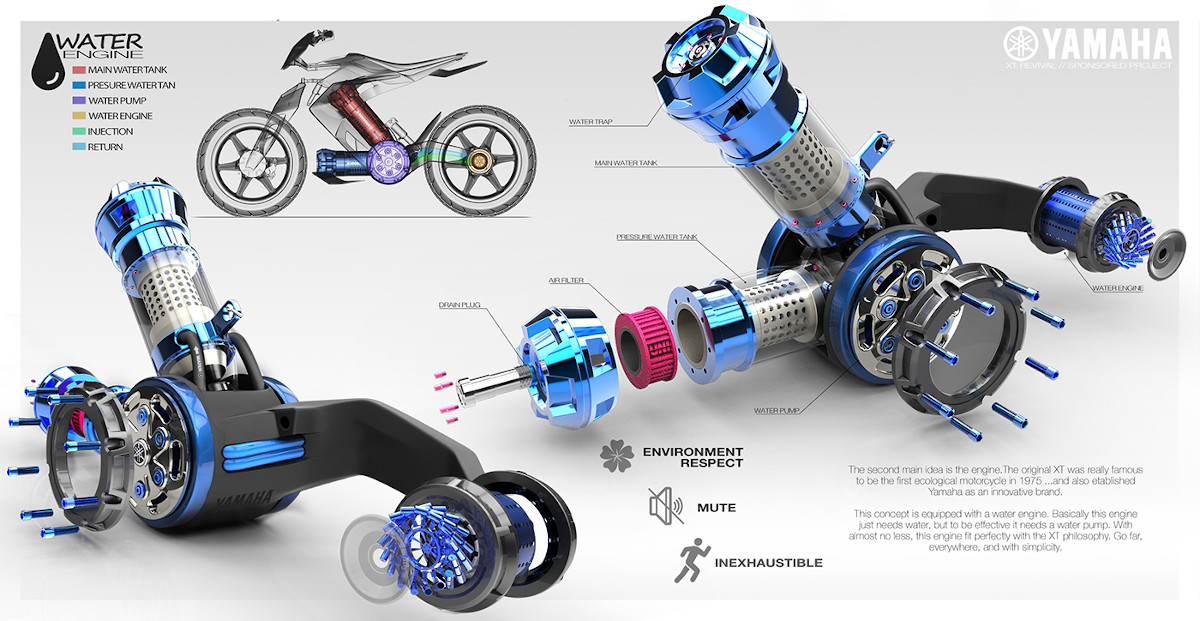 Continue reading below ↓
Recommended Videos
This Yamaha-commissioned work was created by Austria-based designer Maxime Lefebvre. The bike is futuristic not only with its engineering but also its styling. Lefebvre conceptualized the bike based on the 1975 Yamaha XT500 which he then combined with his vision of a go-anywhere ride. What he came up with is a sleek and sporty two-wheeler that looks nowhere near the production motorcycles we know of today.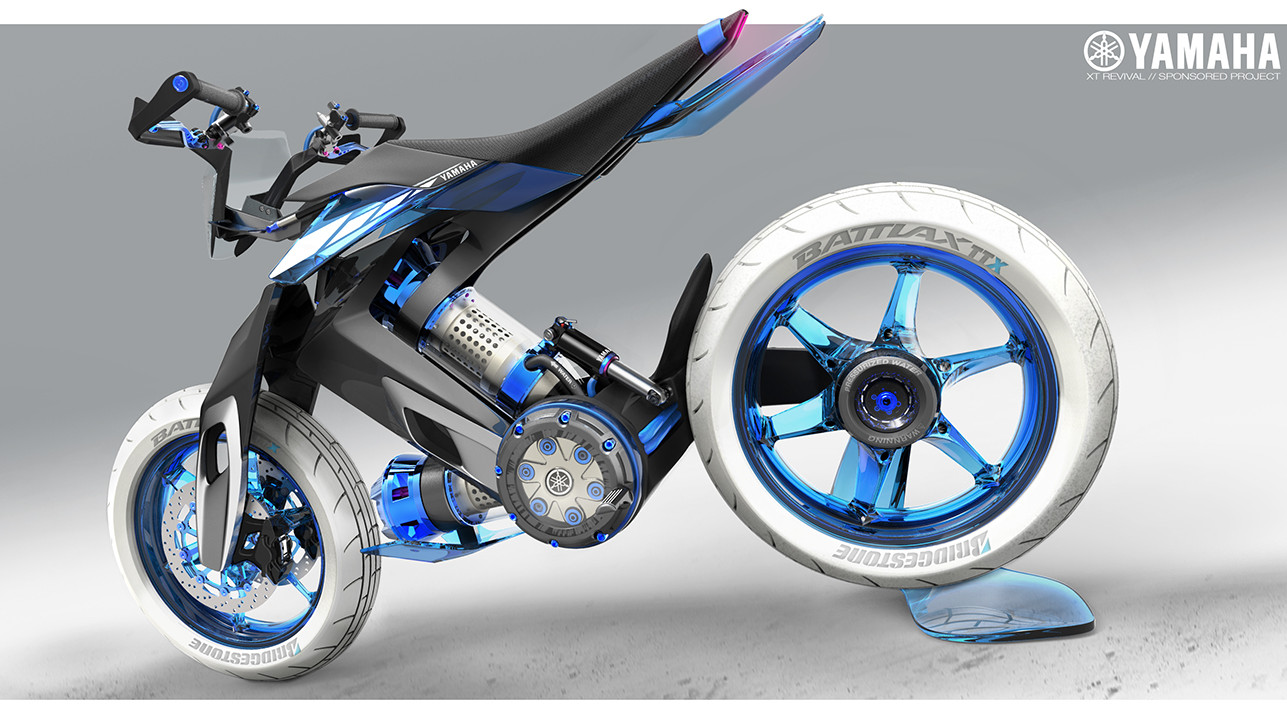 The H20 XT has this aggressive-looking physique that's accentuated with sharp lines and edges. The bike's thin structure is emphasized with the unorthodox fork design up front, the single-sided swingarm out back, and the space between the frame and the two wheels. These huge gaps were created using what appear to be incredibly tiny shock absorbers mounted on both ends of the bike.
The bike's colorway is equally impressive, too. The black bike sits on blue wheels shod in snazzy white Bridgestone tires. More contrast is provided by the blue trims and metal components scattered all around. In case this doesn't work for you, Lefebvre has also created a Yamaha Collector Edition version of the bike that sports a bright yellow-on-black finish.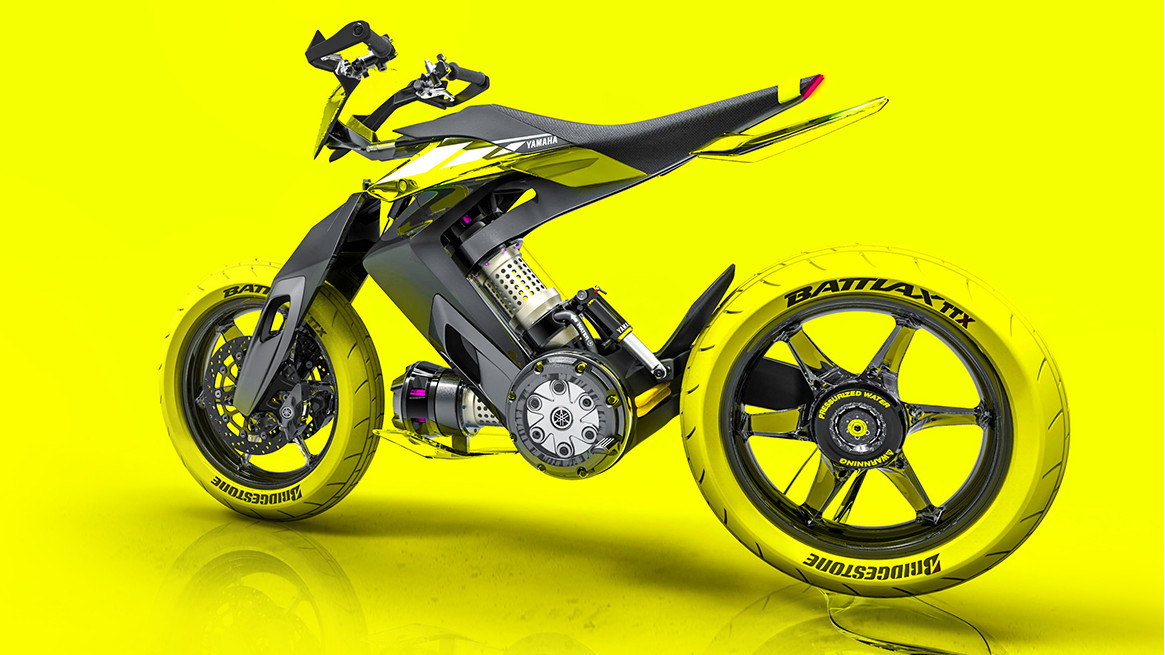 No word yet on whether or not Yamaha is pursuing the development of the H20 XT, but the year 2025 can be seen in one of Lefebvre's sketches. Perhaps we'll receive updates from the motorcycle manufacturer in a few years? For now, tell us what you think of the concept bike in the comments.