Do you remember Dr. Markus Schramm? This suave and handsome guy is the president and CEO of BMW Motorrad, which is based in Munich. Schramm made his first visit to the Philippines in September 2018. We met this German executive at the San Miguel Corporation main office in Pasig City, where he gamely shared his interesting views not only about the world's best beers, but also about the toughest bikes.
Among the many things we talked about, the center of discussion was about the much-coveted 2019 BMW R 1250 GS Style HP and the 2019 BMW R 1250 Adventure HP, and when these models will hit the Philippine big bike market. There is a strong global demand for these particular variants. Schramm assured us that we will see these bikes in May or June 2019.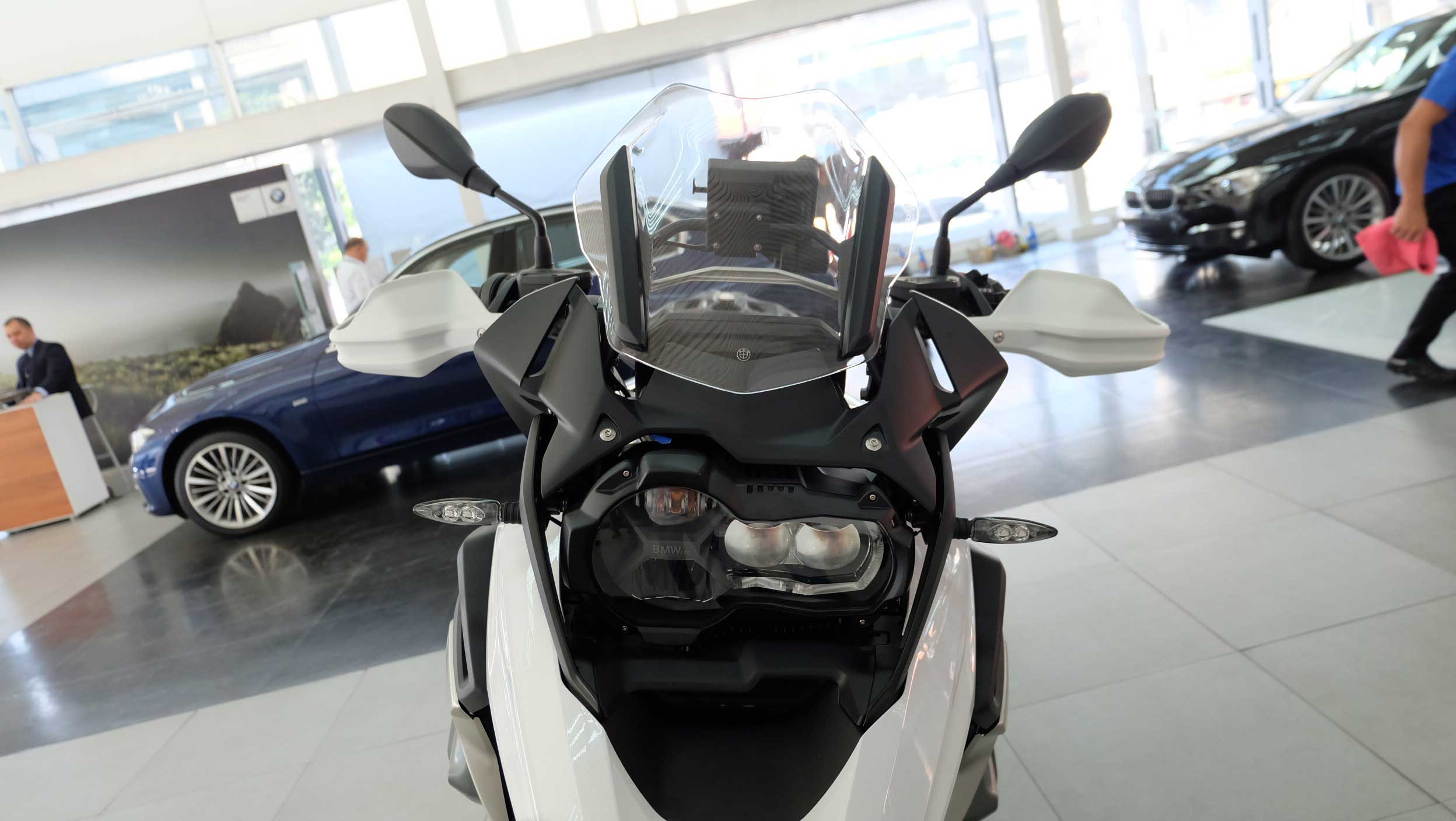 ADVERTISEMENT - CONTINUE READING BELOW ↓
When news of the HP series hit headlines the next day, the Top Gear PH Facebook page was immediately flooded with inquiries and comments about BMW's newest potent weapon. Pre-arrival reservations for the HP units also poured in, although there were some quarters wondering why BMW Motorrad Germany is taking so long to ship HPs to the Philippines. It took a few more days before 'HP fever' subsided.
Last week,  HP fans were caught with their pants down when the freshly imported R 1250 GS Style HP suddenly appeared at the RSA Motors dealership (formerly BMW Philippines Autohaus) in Libis. The units arrived three months ahead of the schedule set by Schramm, triggering this question: Did someone pull strings to facilitate the advance shipment?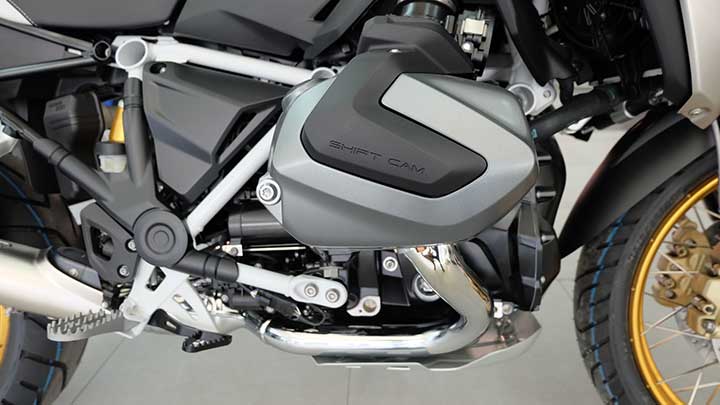 ADVERTISEMENT - CONTINUE READING BELOW ↓
Recommended Videos
Featuring an upgraded body design and powered by a more aggressive 1,254cc boxer-twin engine equipped with BMW ShiftCam technology, this handsome adventure machine definitely stirred up a hornets' nest. The new adventure bikes were quickly taken out of the crates for activation prior to delivery to their respective owners.
Aside from the additional horsepower and torque from its iconic boxer twin, the tall and mighty highway and off-road conqueror boasts two riding modes, Automatic Stability Control (ASC), Gear Shift Assist Pro, and Hill Start Control (HSC) as standard features to boost rider confidence in any road condition.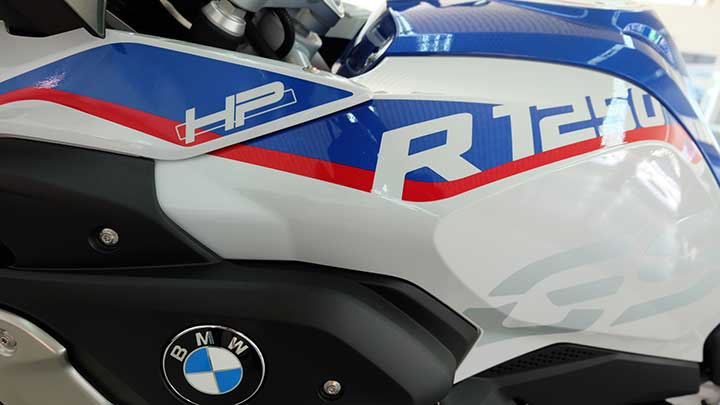 ADVERTISEMENT - CONTINUE READING BELOW ↓
Here's more to feast on: a multifunction instrument cluster with a 6.5-inch full-color TFT screen; a variety of seat options; front-wheel cover extension; radiator protection; frame protection; gold-cross spoke wheels; rally seat; and rally windshield. Think of the HP as a BMW adventure bike that has undergone an intensive workout and a strict diet in preparation for sadistic off-roading feats.
Around 120 units of the latest R 1250 GS adventure bikes arrived and 70% of them are of the Style HP model. The rest are of the GS Exclusive variant priced at P1,555,000, and the GS Regular selling for P1,495,000. News of the arrival spread like wildfire in the big bikers' circle, prompting BMW Motorrad dealerships from Luzon, Visayas, and Mindanao to wrestle for priority allocation.
As if they won the lottery, dealerships that got hold of the first units were quick to exercise their 'bragging rights' on social media. Nothing beats being first, right? Apparently, RSA Motors showroom became a 'halfway house' for the HPs since the bikes stayed in the facility for a short duration before finding their way to the owners and dealerships in other regions.
ADVERTISEMENT - CONTINUE READING BELOW ↓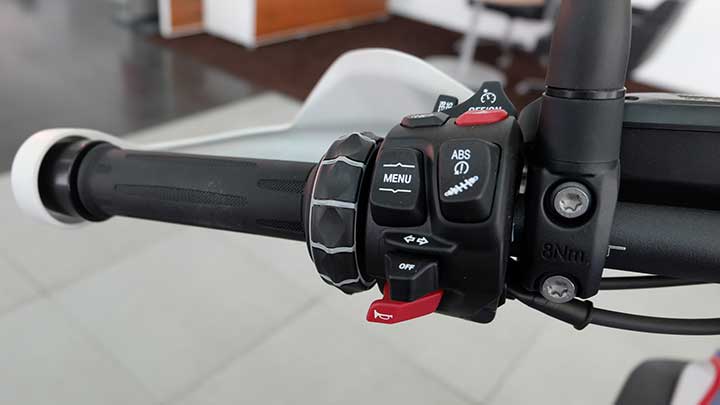 Do you think the P1,585,000 price tag for the GS Style HP is too much? We might want to ask Wunderlich Manila's Opoy Gaw and Touratech Philippines' Alvin Dee how many newly released HPs went straight to their shops to have some of their high-end accessories installed. "Welcome home, R 1250 GS HP. Soon," said Jordan Gaw, son of Opoy, while brandishing his newly delivered HP in a Facebook post.
ADVERTISEMENT - CONTINUE READING BELOW ↓
Even if they have no idea about the HP's arrival date, some riders are already asking about test-ride schedules. That includes us from Moto Sapiens. Ehem! "We were overwhelmed by the warm reception by Pinoy adventure riders for the new R 1250 GS HP and other GS models," says RSA Motors president Maricar Parco.
As of this writing, the last HP from the first batch had already left the showroom.
We were told that the next shipment, which now includes the BMW R 1250 GS Adventure HP (P1,755,000), the GS Adventure Exclusive (P1,725,00) and the GS Adventure Regular (P1,675,00), will arrive next week.
When this happens, it'll be raining HPs in the Philippines!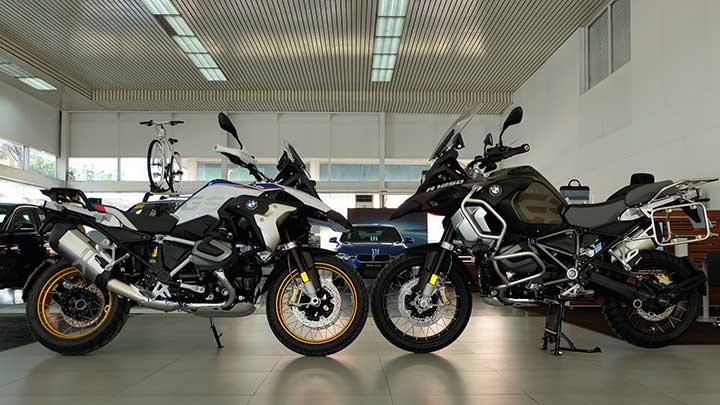 ADVERTISEMENT - CONTINUE READING BELOW ↓