The Philippine small-bike market finds itself almost immediately associated with scooters and underbones, and it's not hard to see why: These practical city rides have become affordable for many people whose motorcycling activities have leveled up into a hobby and lifestyle.
There's a growing number of younger riders (or riders wanting to feel young) who are meticulous not only about performance and style, but also about reliability. To them, 150cc street bikes offer an interesting, more exhilarating alternative to the usual small two-wheelers. Yamaha Motors Philippines is looking to stir up the scooter-dominated small-bike market with a menacing 150cc street fighter of its own: the MT-15.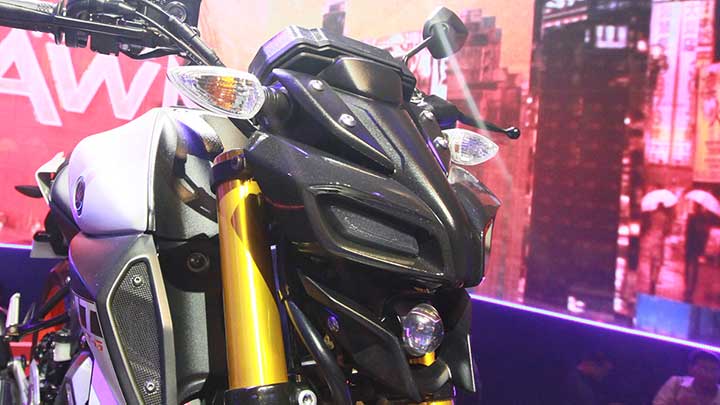 ADVERTISEMENT - CONTINUE READING BELOW ↓
First appearing in an ad/teaser Yamaha placed on our website back in February, the MT-15 has now been officially launched in our market with an SRP of P159,000. The popular MT-07 and MT-09 aren't the only members of Yamaha's MT line of naked sport bikes here in the Philippines anymore. The MT-15, the 'littlest brother' of the family, has been launched alongside the biggest and mightiest MT of them all: the MT-10.
Yamaha's booth this year at the Inside Racing Bike Festival and Trade Show looked like it was lifted straight out of a dark, neo-futuristic Tokyo, in line with the 'Dark Side of Japan' campaign for the MT line. The stars of the launch were undoubtedly the MT-15 and the MT-10, which drew crowds of smartphone-camera-wielding attendees who were first intrigued by the edgy, neon-lit design of the area.
Yamaha's newest 150cc machine is poised to cause quite a stir in the small-displacement street-bike segment, with performance and equipment derived from the YZF-R15 and looks that could fool unsuspecting observers into mistaking it for the bigger MT-09.
ADVERTISEMENT - CONTINUE READING BELOW ↓
Recommended Videos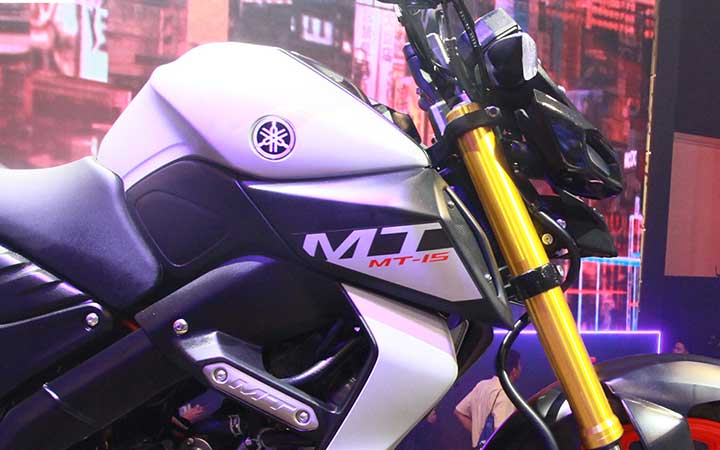 The MT-15's digital instrument panel, suspension, and chassis setup are directly lifted from its twin brother, the YZF-R15, and the two even share the same 155cc liquid-cooled, single-cylinder engine. Of note, the MT-15 and the YZF-R15 are the first 150cc naked bikes here that are equipped with slipper-clutch technology. A performance-oriented feature that was once exclusive to big bikes, the slipper clutch prevents the engine from over-revving during downshifts—something that results in rear-wheel hopping.
ADVERTISEMENT - CONTINUE READING BELOW ↓
But that's about as far as the similarities go, because a simple glance at the MT-15 will tell you that it's a machine that fulfills a different purpose. Where the YZF-R15 is a 150cc race replica, the MT-15 is a bike meant to turn heads, drop jaws, and make little kids stare as you go about your daily commute.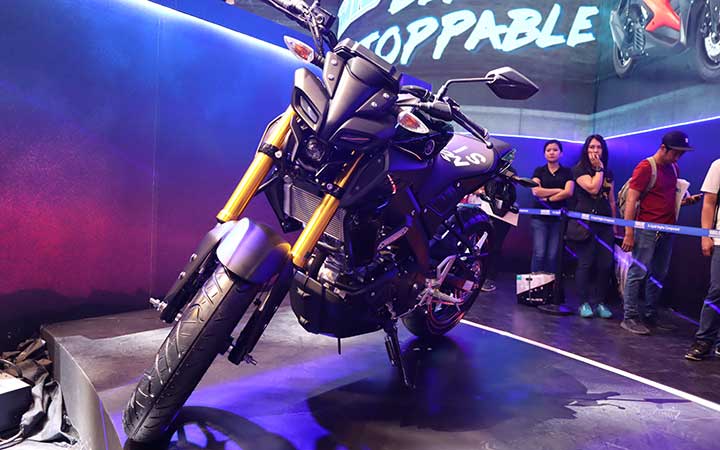 ADVERTISEMENT - CONTINUE READING BELOW ↓
Details like the sharp, angular contours, gold upside-down forks, and signature MT styling are sure to get more than just a few college students thinking about asking their parents for help with the down payment. The three available color schemes for the MT-15 are sure to fit the tastes of young and young-at-heart riders, too, and they've even got edgy names to match: Ice Fluo, Matte Blue, and Tech Black.
Sadly, we couldn't swing a leg over Yamaha's latest small street bike at the launch. But if you're as anxious as we are to know how this embodiment of street aggression feels to ride, Yamaha's  YZone flagship dealership already has units in stock.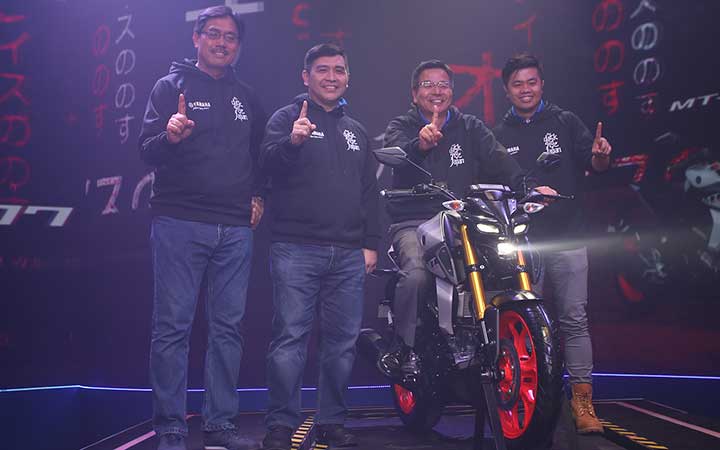 ADVERTISEMENT - CONTINUE READING BELOW ↓