Honda has just launched the 2020 PCX 150 scooter, now offered in four new exciting colors. Unveiled in Thailand, the 2020 model is offered in four color combinations: black with red highlights, white with red highlights, gray-black with gold-finished alloys, and red-black with gold-finished alloys.
The bright, V-shaped color highlights on its fascia give the PCX a striking, futuristic stance that would likely appeal to the younger generation. The same color trimming appears on the upper center of the floor step. 
Here in the Philippines, Honda offers only two solid colors for the 2019 PCX 150: Metallic Gray and Majestic Matt Red, both appealing mostly to riders with conservative tastes.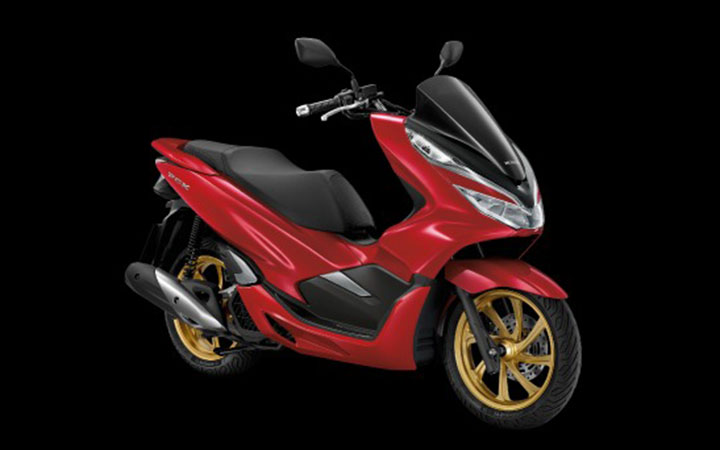 The new PCX sports the same sleek aerodynamic styling, bodywork from the previous version, and even alloy wheel design. Likewise, it gets no upgrades in the powertrain nor its features and amenities. The same liquid-cooled, four-stroke, single-cylinder, 149cc engine powers this popular urban commuter, well-loved for its easy-to-operate twist-and-go CVT transmission.
Its fuel-efficient mill generates 13.3hp and 14Nm of torque. Based on our review, the PCX 150 gulps an average of 50km/L with the idling-stop system switched on.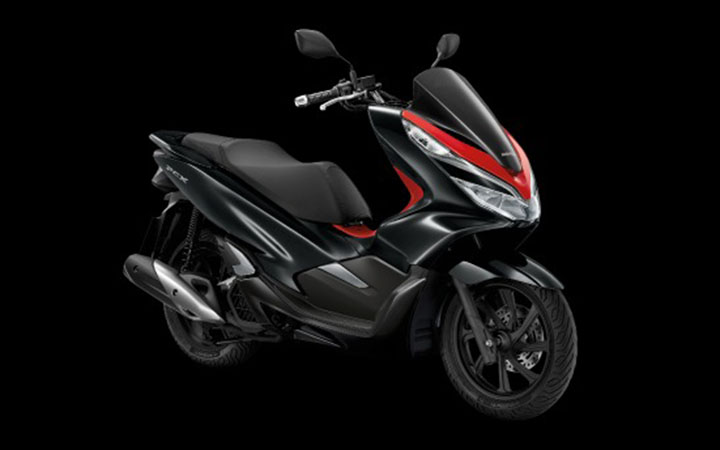 Its key features—single-channel ABS, LED light fixtures, Honda Smart Controller (keyless entry), a USB charging socket, and an all-digital instrument cluster—remain for the latest offering. Tipping the scales at a lightweight 127kg, the PCX 150 is easy to maneuver and operate in traffic and clear highways, making it a favorite choice of both seasoned and beginner riders.
Well, we all know that the Philippine market usually gets priority allocation from the Honda Thailand factory. Let's just hope we will see the 2020 PCX 150 on our shores in the coming weeks.