Is Suzuki Philippines (SPI) preparing for war? By this, we mean the company appears to be readying itself for a fierce battle in the entry-level dual-sport segment by unleashing the 2020 Suzuki Raider J Crossover, which it revealed during its dealer convention on February 19, 2020.
Like a seasoned commander, SPI president Akira Utsumi rallied the brand's dealerships to wage an all-out promotional campaign for the model not only in Metro Manila, but also in the remote parts of the country, where off-roading is a way of life. He expects this model—designed jointly by Suzuki's Filipino and Japanese engineers, and exclusive to the Philippine market—to elevate the brand's standing in the sales charts.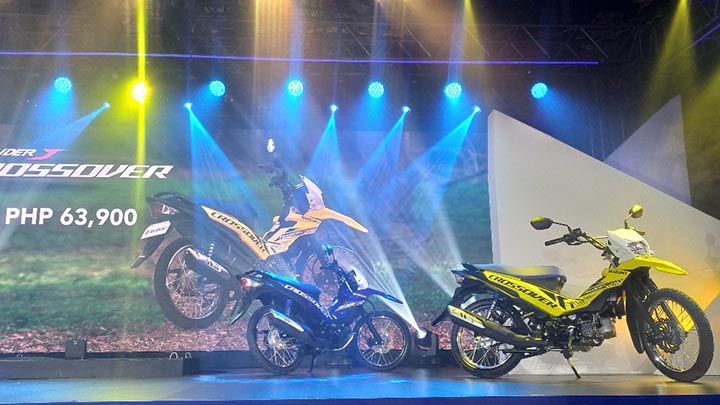 Continue reading below ↓
Recommended Videos
Promising versatile on- and off-road performance, the Raider J Crossover is powered by a 113cc SOHC four-stroke, air-cooled engine with an advanced fuel-injection system.
Suzuki claims a fuel-economy figure of 66km/L, and, without identifying a particular motorcycle brand or model, says that the Raider J Crossover beat its closest competitor by 33 milliseconds during a series of acceleration tests on a 200-meter sprint run. This is despite the said competitor's higher-displacement engine. (Did we hear someone whisper 'Honda XRM 125'?)
In another internal test conducted by SPI, the Raider J Crossover also outran its nemesis by 4kph within a 500-meter stretch, reaching a top speed of 102kph. We'll be able to validate these claims during the scheduled endurance run for a group of select motorcycle media at the end of the month.
Fitted with all-terrain tires, high-mounted fenders, and a radiator guard, the Raider J Crossover is ready to take a beating on rugged, unforgiving roads. It packs lots of awesome features: petal disc brakes, a large front fork, double-cylinder rear suspension, and semi-block tires designed for both tarmac and dirt roads. All that for the price of P63,900.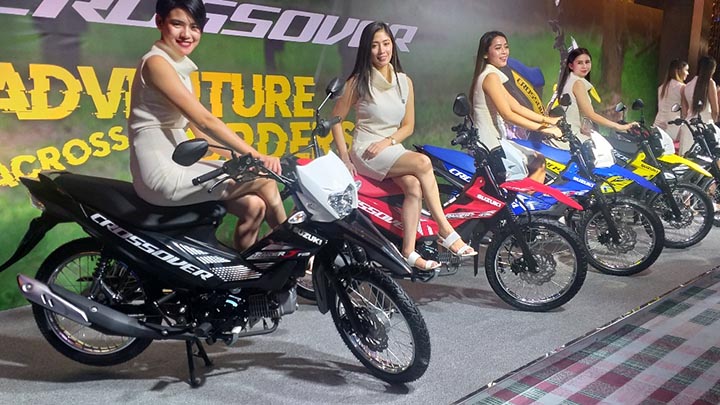 Two of Suzuki's top motorcycle stylists, Tatsuya Nakamura and Kaori Seki, shared the rationale behind the bike's design concept, particularly the revival of the yellow paint scheme for the flagship variant. According to Nakamura, the bodywork as well as the color scheme takes the off-road DNA of the legendary Suzuki RM-Z motocross and DR-Z enduro bikes, and combines it with the typical styling of popular Raider underbones.
"Yellow is the color most closely associated with the Suzuki off-road-model image, but we're also using variations of red, blue, and black," adds Seki.
SPI has big plans of coming up with a one-make race soon as part of its promotional campaign for the model. If the Suzuki Raider series remains the 'undisputed underbone king,' will the new Raider J Crossover also conquer the off-roading scene in the future?