What you're looking at is a BMW CE 04 electric scooter reimagined by Vagabund Moto. The designers and custom builders have served up a slice of the bohemian, surfing aesthetic, which is sure to go down a hit in Vagabund's home country of Austria.
Examinations of the surfing scene in landlocked alpine countries aside, there's no reason those hooks couldn't hold a stand-up paddleboard, or even a set of skis or a snowboard. But perhaps they didn't want to be too Austrian about things.
OTHER STORIES YOU MIGHT HAVE MISSED:
Congressman wants to probe dealers enforcing 'installment-only' policy
Abolish the MMDA? A congressman wants it to happen 'now'
And besides, it's hard to come down on Vagabund—or its founders Philipp and Paul—because beyond the hipster beards and beanies, there's just such a sense that no one's taking themselves too seriously. It's a small group of people creating what they like to look at, regardless if it's legitimate art installations or rolling pieces of sculpture.
ADVERTISEMENT - CONTINUE READING BELOW ↓
Which probably helps explain why they're customizing a moped. While any number of bike tinkerers start their builds with the R nineT and now the R18, it requires a certain mindset—and amount of bravery—to start with something so clearly made for utility, rather than utopian ideas about the open road.
The CE 04 is an exercise in ultimate practicality, jam-packed with handy cubbyholes and sporting wind deflectors that rival touring bikes. It even drives the rear wheel with a toothed belt, so riders don't have to worry about cleaning and oiling chains—or putting muck on their fancy threads.
ALSO READ:
Ford PH has bumped the Ranger Wildtrak's SRP by P25k
Size comparo: Suzuki Grand Vitara vs. Hyundai Creta
There's a bit more than 40hp on offer, which grants a 2.6sec dash to 48kph (30mph) from a standing start and around 130km of range if you're not a complete pillock about things. It'll fast-charge from dead flat to 80% in about an hour, if you have to, but you can opt for overnight top-ups from the wall socket. If it were any more useful, it'd tidy up your garage while it was there.
ADVERTISEMENT - CONTINUE READING BELOW ↓
Recommended Videos
It's BMW's sole electric two-wheeled offering so far, and we're only entirely miffed in every possible way that the awesome CE 02 concept remains a concept. The inherent desirability drop in all things practical is one thing, but it sure doesn't help that the CE 04 is...uh, perhaps not as stylistically resolved up front as it could be.
And while Vagabund's end result is more makeover than mammoth reworking, it somehow works better than BMW's original design. We'd still be ditching those wind-deflecting sidepod things, but then we're the kind of people who circle our motorbikes, looking for things we can remove. Even if the drivetrain is completely electric and flows as smoothly as MC Rakim.
More photos of Vagabund Moto's custom BMW CE 04: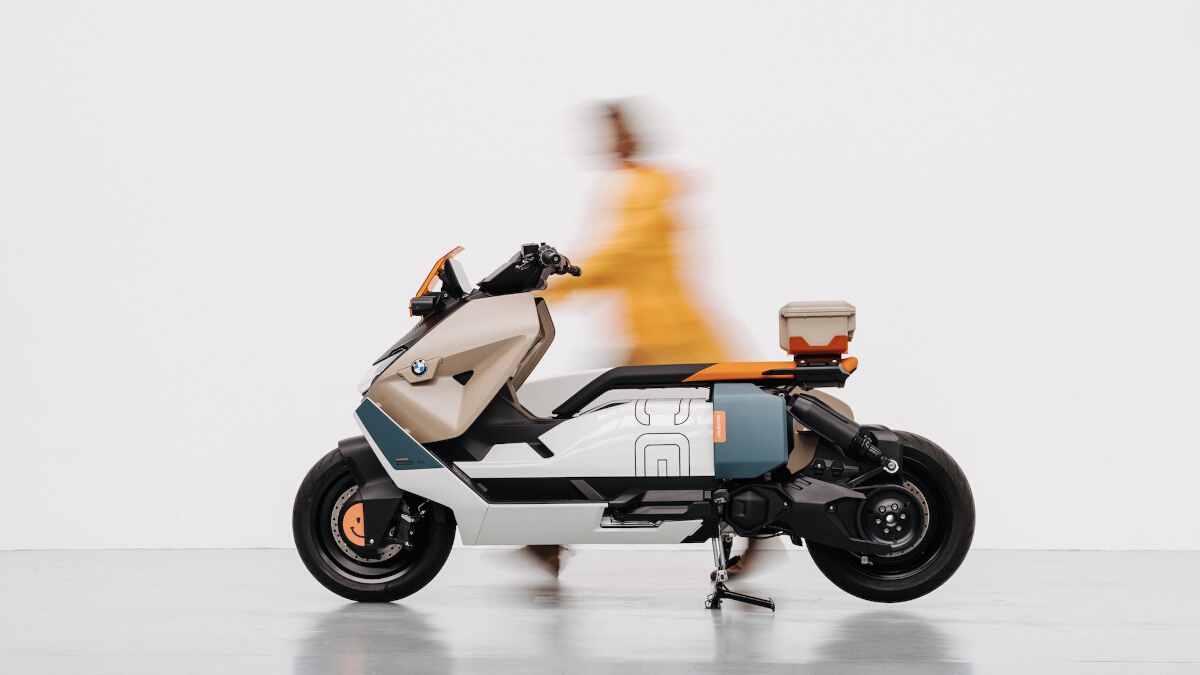 ADVERTISEMENT - CONTINUE READING BELOW ↓
NOTE: This article first appeared on TopGear.com. Minor edits have been made.