Launched early last year, Ecooter Philippines wants to be a leading electric-scooter brand in the Philippines.
The Chinese brand under Da Yang Motors has worldwide distribution that spans 23 countries, including heavyweight Asian and European markets like Thailand, Vietnam, France, and Germany. Domestically, Ecooter already sold all 50 of the lithium-ion battery-powered scooters it imported for last year's launch—demonstrating that there is enough demand for its product.
The Philippines as a whole can benefit from even a slight shift toward electric. At present, the country heavily depends on imported oil and fuel for energy. On top of that, oil and coal make up 58.1% of the total energy supply, despite the enormous potential for renewable energy sources. And to round things out, air pollution is a major health problem in cities—particularly in Metro Manila, where 71% of harmful pollutants measured by the Department of Environment and Natural Resources (DENR) in 2018 were traced back to vehicle emissions.
ADVERTISEMENT - CONTINUE READING BELOW ↓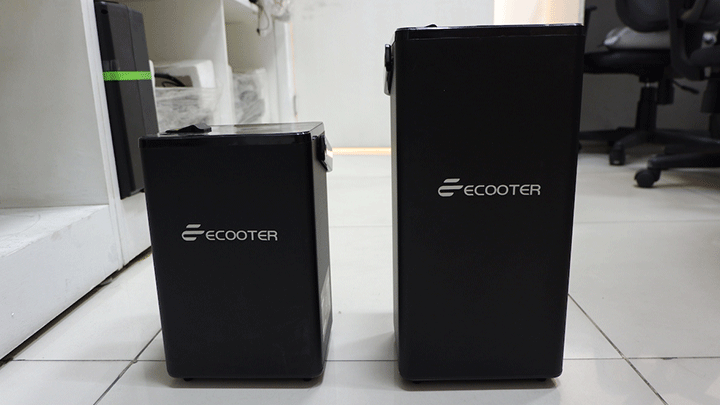 Problems like the ones above have fueled groups looking for an alternative and lent a viral nature to the phrase "going electric." Kin Dienza, general manager of local Ecooter distributor Sobeler Corporation, observes that "brands like Mercedes-Benz and BMW are going towards electric." He can see Ecooter Philippines' success in this climate: "We think that electric motors have a big potential in the market...Ecooter is more on the future developments of motorbikes. Plus, it's eco-friendly."
What kind of value does Ecooter have for riders who haven't thought about electric? At the most basic, they can own a premium scooter that's not only emission-free, but also relatively affordable to maintain compared with gasoline-powered counterparts.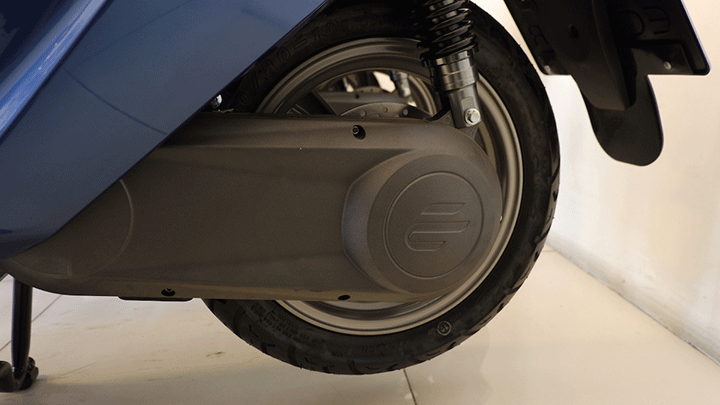 ADVERTISEMENT - CONTINUE READING BELOW ↓
Recommended Videos
Ecooter Philippines is currently preparing to launch three 2019 models in the next two to three months: the E1+, the E2L, and the E2R. Even the most basic model, the E2L, has dazzling specs—2,500 watts of power, a top speed of 75kph, peak torque at 105Nm, and a range of 80km on a single charge. The E2R, the most premium (and priciest one at P190,000), trumps the other models with 4,200 watts, 90kph top speed, 165Nm of torque, and an impressive single-charge range of 140km.
The looks of all three Ecooter models are in keeping with the vision of an electric future—sleek, no-frills lines paired with advanced technological features.
Each Ecooter comes with a customizable dashboard, combined brake system (with discs front and back), GPS tracking, and a smart key and app. Dustin Tan, general manager of Ecooter Philippines, highlights the safety features, in particular: "If you don't want people using [the Ecooter without permission], the function to lock it is in your phone. [With this feature activated through the app,] if someone uses the scooter and turns it off and on, [it won't run] anymore."
Plus, without an engine, this electric scooter's maintenance is "very minimal." A routine checkup would involve tightening screws and fittings, checking the drivetrain belt, adjusting the brakes, and replacing any worn brake pads.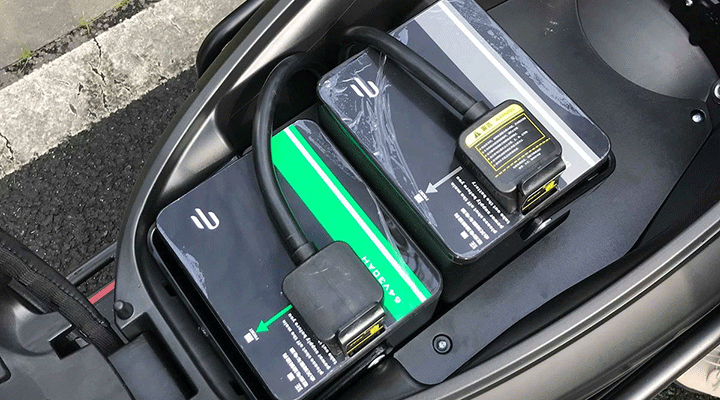 ADVERTISEMENT - CONTINUE READING BELOW ↓
Ecooter is already a concrete example of an electric scooter's potential in the Philippines, but the brand must clear significant barriers to effectively compete with other more popular scooter brands.
LTO still has no complete and uniform regulation on what it labels "light electric vehicles." Both potential buyers and distributors are often left in the dark. Dienza recounts uncertainty with the process: "We tried to coordinate with LTO, but there's no clear memo or release that [they have] to be registered." He added that so far, none of the current Ecooter owners have complained about being apprehended for lack of papers.
Supporting infrastructure for electric vehicles is also still missing. Even Ecooter's own negotiations for battery-swapping programs with convenience stores like 7-Eleven and Family Mart have not yet yielded anything concrete. In addition to that, a promising Senate bill that would have set the legal framework for all-electric vehicles stalled at the committee level of the last Congress.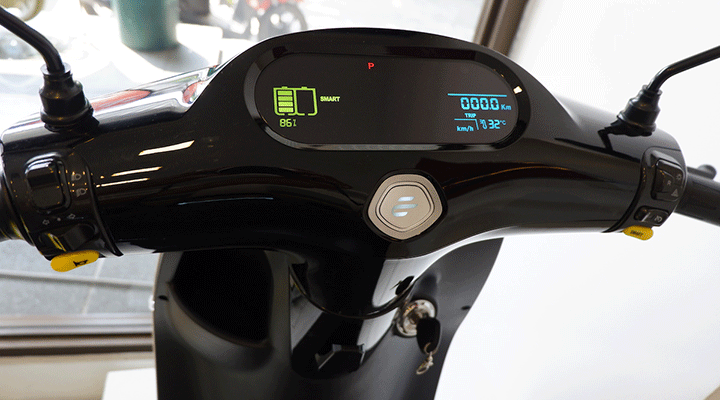 Despite these setbacks, the Ecooter can still serve as a beacon to other companies like it. Tan hints at its potential here with a summary of the brand's European performance: "[There's demand in Europe], because Ecooter is electric, environmentally friendly, a new product in the market, and has a smart system [paired with] an app."
In the next three years, Ecooter Philippines is targetting some 20 flagship stores in Metro Manila and other parts of the country.
Given all these, are you willing to give these Chinese e-scooters a try?