Elvin Rosales is smiling from ear-to-ear nowadays. He has two reasons to say life is really good.
First, he gets to see places that ordinary mortals like him can only dream of. And second, he was able to purchase his own stylish motorbike.  
These things become a reality only a year after he started as a partner driver of Lalamove, a fast-growing on-demand delivery app operating in Metro Manila.
Elvin takes home an average of P7,000 a week, working six days as a full-time Lalamove driver. "Pa-relax, relax pa po ako niyan. Kung itotodo ko nasa P9,000-P10,000 po," says Elvin, 21. Before joining Lalamove, he worked as courier service earning a minimum wage of P450 a day.
With bigger earnings, Elvin was able to upgrade his motorcycle from a trouble-prone underbone Taiwanese brand to a stylish Honda Beat 110cc. He acquired this new scooter through a financing scheme from Ropali.
ADVERTISEMENT - CONTINUE READING BELOW ↓
According to Dannah Majarocon, Lalamove Philippines managing director, Elvin is just one of the success stories from around 12,000 partner drivers now connected to their company.
Because of the drastic increase of customers availing of Lalamove's delivery service, Majarocon expects the number of drivers to reach 20,000 by the end of 2018. This phenomenal growth unfolded during its two years of operations in the country.
ADVERTISEMENT - CONTINUE READING BELOW ↓
Recommended Videos
Majarocon and Carlos B. Pasion, chief operating officer of Ropali, led the signing of a partnership agreement that paves the way for an attractive financing and discount scheme for Lalamove drivers who are interested in buying new motorcycles.
Under the agreement, Ropali will offer affordable models from the Big Four Japanese brands—Kawasaki, Honda, Suzuki and Yamaha.
Majarocon says joining the Lalamove team is easy.
Interested parties may download application forms from the Lalamove app, upload all the requirements along with photos of the applicant, his motorcycle, and scanned images of driver's license and NBI clearance.
ADVERTISEMENT - CONTINUE READING BELOW ↓
Applicants must attend a seminar on how to use the Lalamove app, proper package handling, and even how to engage customers. "We really value our relationship with our customers," Majarocon emphasized.
After all of these, the applicant must pass an exam before he is given the Lalamove partner driver badge.
For those who want to avail of special motorcycle financing, Majarocon says they must first be accepted as a Lalamove driver before they visit a Ropali branch for the processing of documents.
As for Elvin, this happy guy not only owns an awesome scooter, he also has full control of his work time. "We don't require drivers to take an 'X' amount of deliveries. They don't have a quota," Majarocon pointed out.
Are you ready to join the Lalamove bandwagon?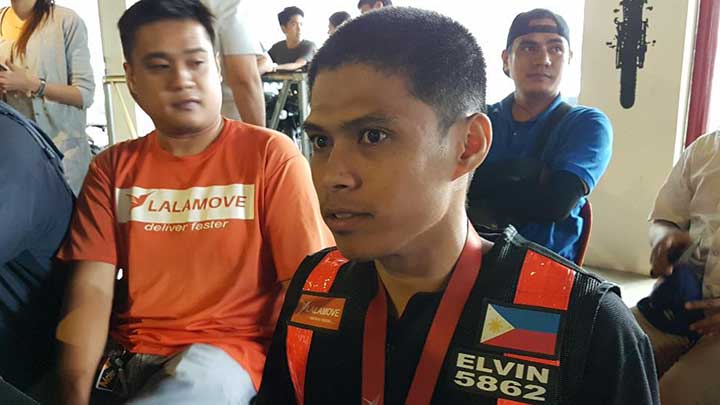 ADVERTISEMENT - CONTINUE READING BELOW ↓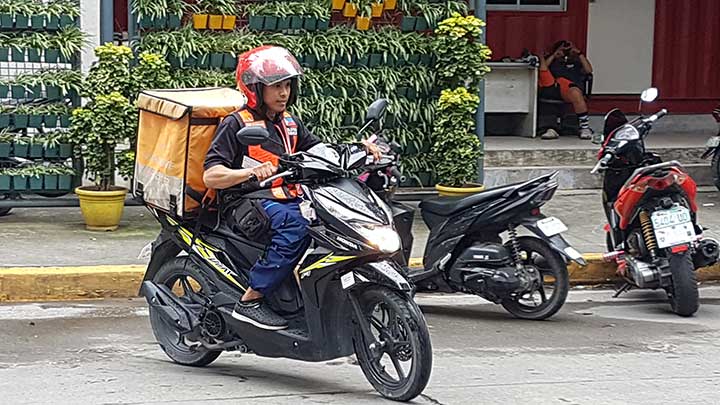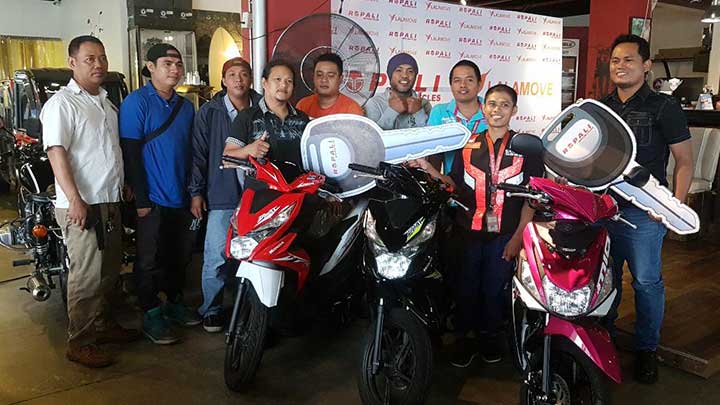 ADVERTISEMENT - CONTINUE READING BELOW ↓