Concepts are neat and all, but at most car and motorcycle shows, the real crowd-pleasers are models that actually make it into showrooms. Every once in a while, though, we're presented with studies that are so jaw-droppingly gorgeous, they can't help but steal attention away from displays that are actually in production.
The Honda CB4X is a perfect example of this.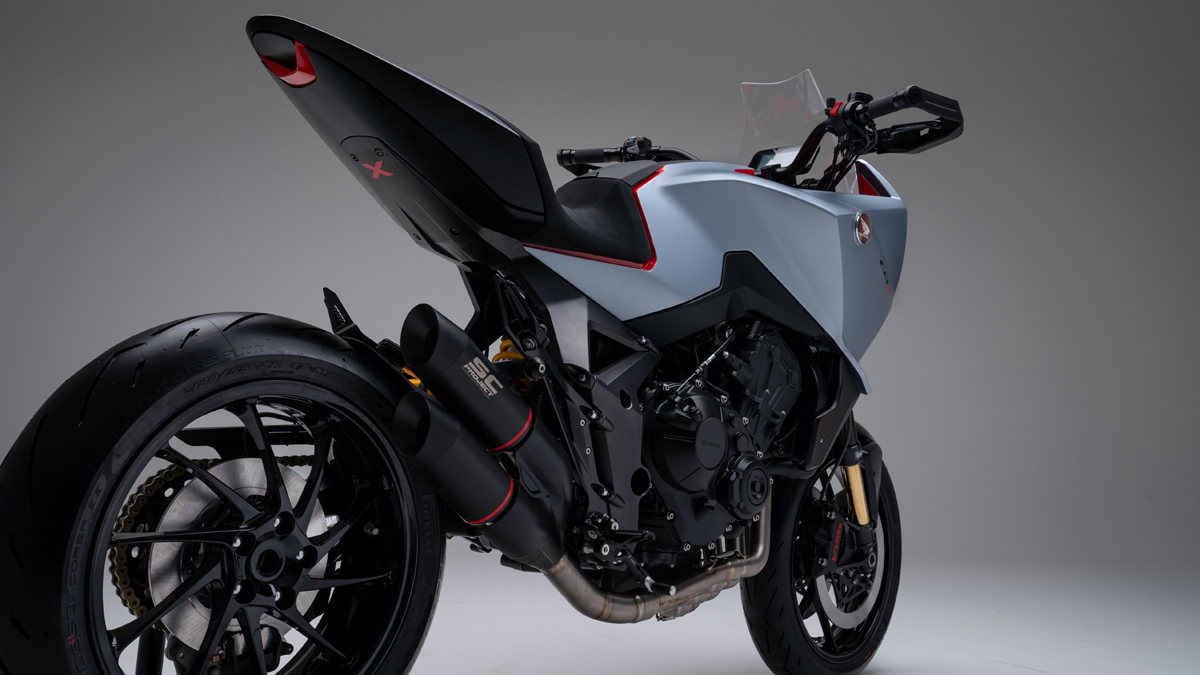 Unveiled at the 2019 Esposizione Internazionale Ciclo Motociclo e Accessori (EICMA) in Milan, Italy, the CB4X is a concept that, in Honda's words, "blends elements of Sport and Touring with a healthy dash of Crossover." It's currently an "experimental machine" or prototype, but our fingers are crossed tight that this makes its way to a production line.
Continue reading below ↓
Recommended Videos
Just gawk at the thing: It's both sleek and rugged, and looks like it'll fit in perfectly inside a cyberpunk-themed setting. The appearance comes courtesy of designer Valerio Aiello's pen, and power is provided by a four-cylinder engine (no output figures provided). The concept features a neatly concealed lighting unit up front with DRLs, minimalist 17-inch wheels, and an adjustable windscreen.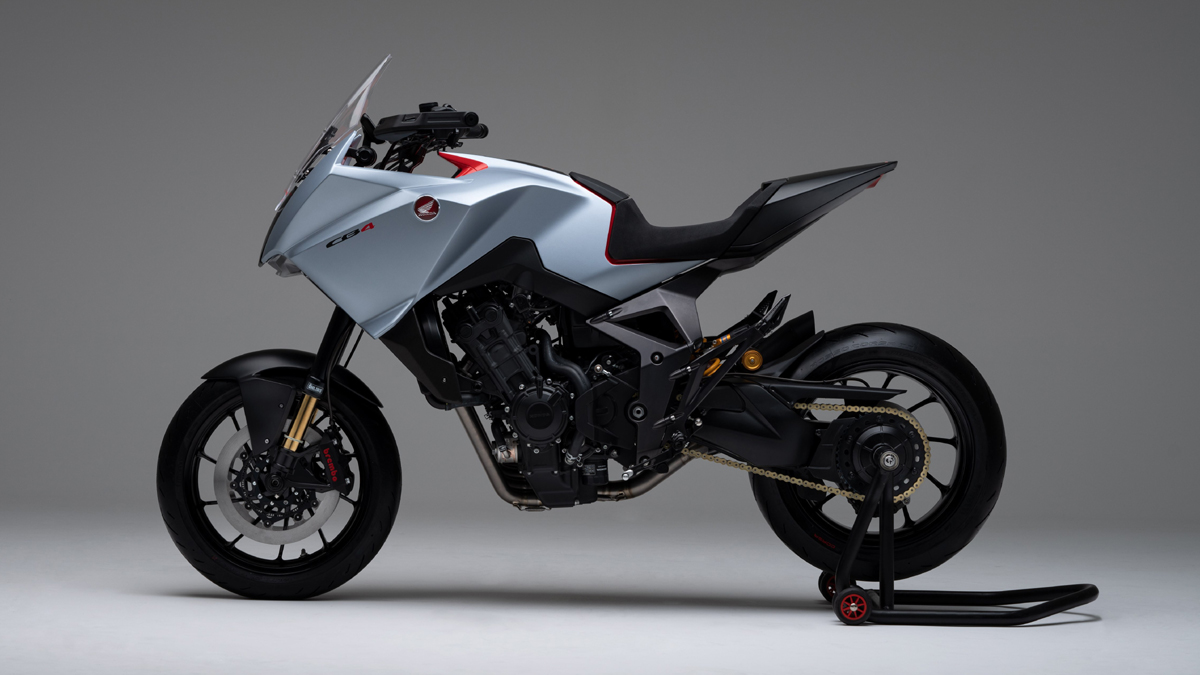 Supposedly, this baby's a hoot to ride, too. Honda says it'll carve up any route you throw at it, whether it's tight urban streets or bendy mountain roads.
Honda, please make this thing a reality. The entire motorcycle community will thank you for it. So, are you digging the CB4X's aesthetic as much as we are? Sound off in the comments.