Bikerbox is a fast-rising go-to place for motorcycle enthusiasts in the south. Recently, the company—which is currently the local distributor of Aprilia, Moto Guzzi, Ariel, and Moto Morini, and a dealer of KTM, Kymco, and Vespa—invited over its biker friends as well as members of the motorcycle media for an initially undisclosed reason.
Of course, everyone was wondering exactly why Bikerbox had decided to call everyone over, Moto Sapiens included. Not even the staff could tell us what the gathering was all about.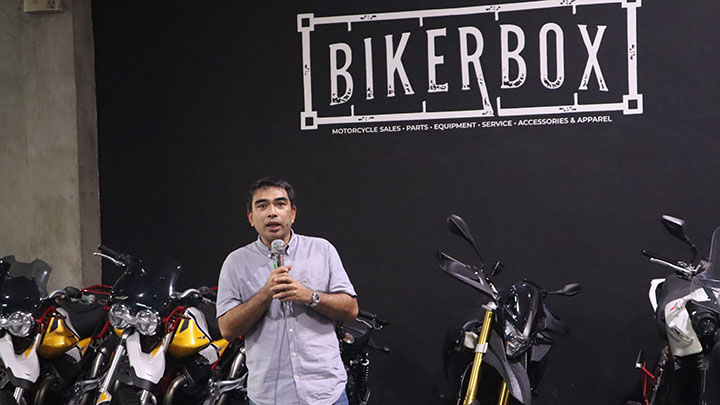 Shortly into the festivities, Bikerbox founders Mike Bondoc and James Aro finally decided to reveal what they had in store for those in attendance: Marc de Joya has been appointed president of the company (de Joya is pictured in the main image with his wife Joy, who is also a rider).
Continue reading below ↓
Recommended Videos
De Joya, known for his success as an officer of another motorcycle brand, is an all-around friendly and amicable guy (who also personally acquainted us with the Moto Guzzi V85TT that we recently reviewed). He looks forward to leading the Bikerbox brand and continuing to cater to riders' needs and wants.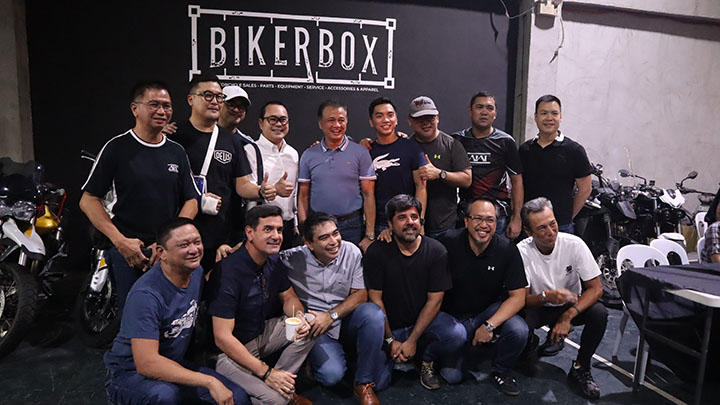 De Joya is not only familiar with two-wheelers. In the past, he has held sensitive positions at the local subsidiaries of automotive brands Kia and Mahindra, so among those in attendance at the event were members of the Miata Club of the Philippines, and Club 200 and ATAT motorcycle clubs. This show of support confirms how in tune he is with the country's car- and bike-enthusiast circles.
Here's to Bikerbox's continued growth, and to more enthusiasts in the fast-growing motorcycle industry.