On Saturday, February 9, Yamaha Motor Philippines featured new bikes, local talent, and a visit from MotoGP contender Maverick Viñales in a special gathering at Eastwood Open Park in Libis, Quezon City. Running under the title 'Start Your Legacy: Rise of the Ultimate Racer,' the event introduced a lineup of more than 20 young Filipino riders—a promise that the future of motorcycle racing in the Philippines is bright and maybe even racing blue.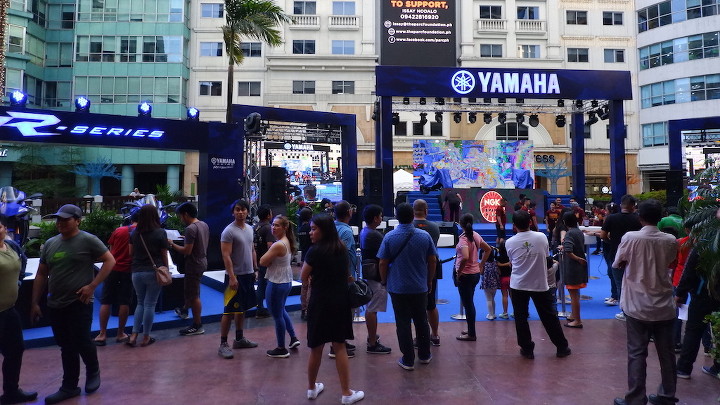 The audience turnout was promising even before the start of the evening program, with throngs of Yamaha fans and casual onlookers alike wandering through the open area to admire the Yamaha R-Series race bikes on display. On the topmost stage, two covered bikes stood ready for their grand reveal later on that night.
After a few video presentations, it became clear that 'promising' is exactly what describes the young local riders, who have made large strides in their respective categories so early in their racing careers. Yamaha's support for them was also apparent—they were given ample stage time in front of an audience who might be meeting some of them for the first time.
ADVERTISEMENT - CONTINUE READING BELOW ↓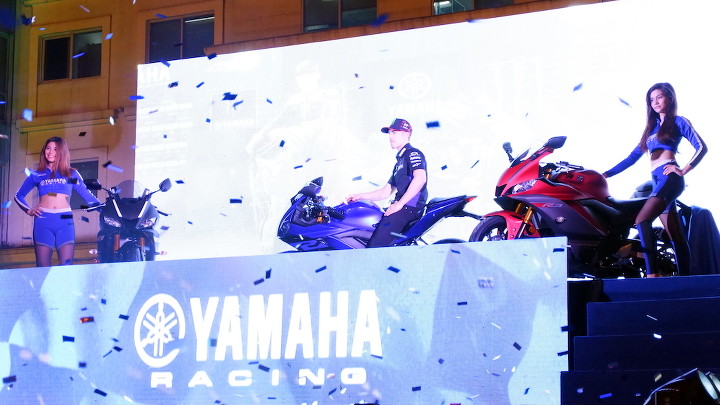 As the lights and sound signaled the start of the main event, a hidden platform slowly rose from the top stage, revealing the two hot topics for the evening: the new Yamaha YZF-R3 in the brand's trademark racing blue, and, astride it, 2013 Moto3 champion Maverick Viñales.
'Top Gun' waved happily to the crowd, then dismounted from his steed for some mic time. Asked about his return trip to the Philippines, he replied: "We just came from [the] Malaysia test. It's been great, a [real] pleasure to be here." Even though he was only on a brief visit because of the MotoGP test at Sepang International Circuit, he promised he "will come for more time" in the future.
He added that he is in top form for the upcoming MotoGP season, a statement confirmed by his recorded overall fastest lap on day two of the pre-season test in Malaysia. With some fine-tuning, he thinks that Yamaha's MotoGP team will kick off this season in a much better state compared to last year.
ADVERTISEMENT - CONTINUE READING BELOW ↓
Recommended Videos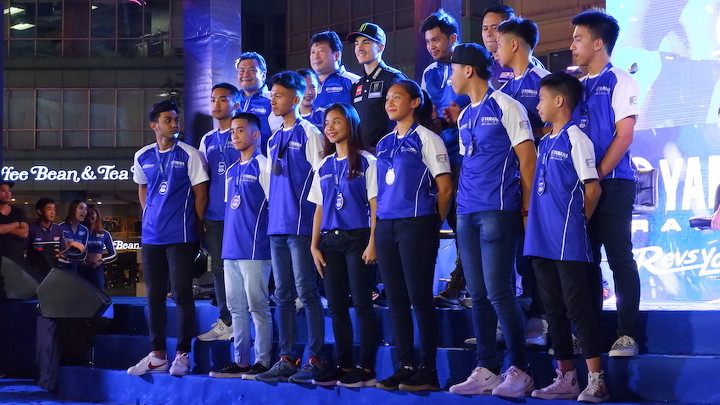 In keeping with Yamaha's commitment to support homegrown talent, 11 young riders were introduced as the part of the new Yamaha Underbone King Riders team. Excitement shone on their faces as each one was called up to the stage to receive a medal from none other than Viñales himself.
These young hopefuls will be trained by Yamaha for two years with the goal of qualifying for the Asia Road Racing Championship (ARRC), a regional series sponsored by the International Motorcycling Federation. If they manage that feat, our country will be a step closer to eventually having our own MotoGP rider.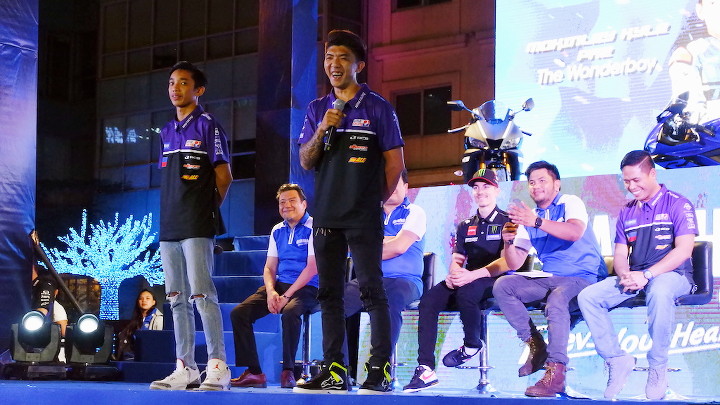 ADVERTISEMENT - CONTINUE READING BELOW ↓
The way has already been partially paved by Masato Fernando and McKinley Kyle Paz. These two riders will be competing in the ARRC in March, and they ended their short speeches for the night with statements of gratitude and optimism.
Viñales, who started racing in earnest around the age of 12, had only encouraging words for the two riders on their upcoming ARRC season: "I will advise [them to] never give up. In one career, there are many ups and downs. And the only thing that keeps you going is [to say to yourself] 'never give up.'"
Rousing words from one of MotoGP's rising stars and fuel for many young Filipinos who dream of one day representing the Philippines in MotoGP!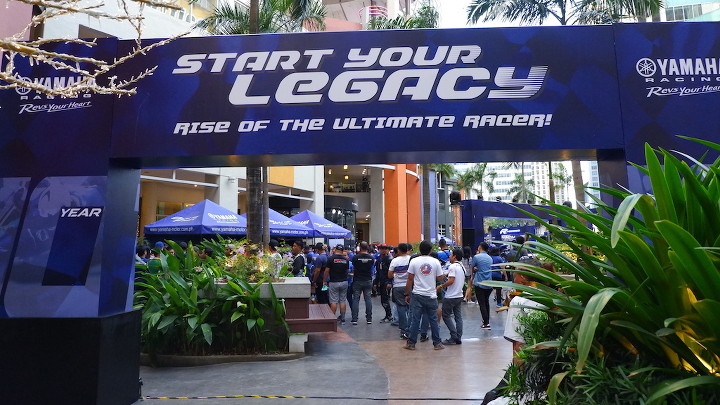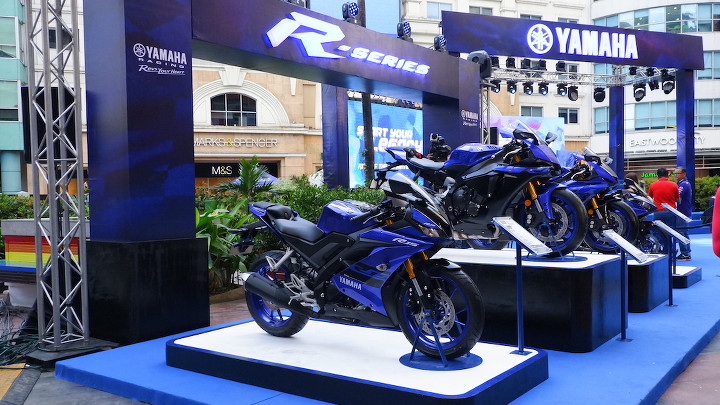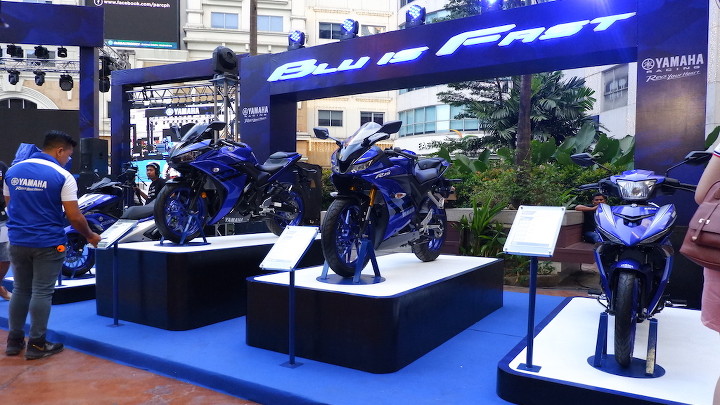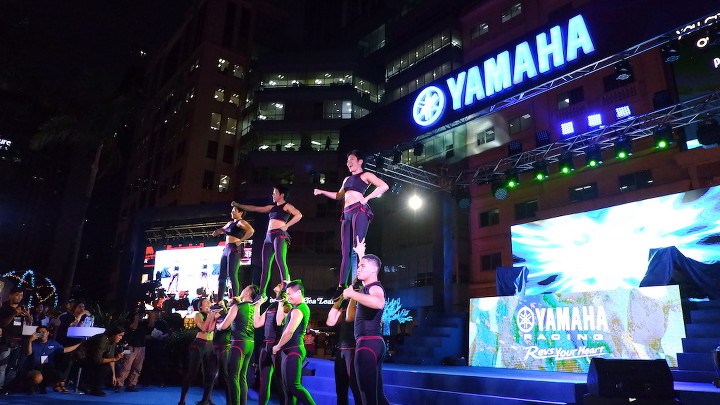 ADVERTISEMENT - CONTINUE READING BELOW ↓