Whoever said the Philippines is a poor country? Nowadays, we see lots of Lamborghinis, Ferraris, Porsches, and other premium automotive brands not only in Metro Manila but even in the provinces as well. The same thing is happening with premium motorcycle brands. High-end BMWs, Ducatis, KTMs, and Triumphs are flooding the local market.
This inspired Alvin Nazal, president of Kidd Code Racing, to seal the distributorship of this Italian brand for the Philippine market. Nazal started importing Termignoni exhaust systems in 2015 but the items came only in trickles. If we go by the law of supply and demand , the prices of the Termignoni exhaust back then was logically higher than expected. However, Alvin sensed the growing demand for high-performance motorcycle parts, and that prompted him to visit the 2017 EICMA Milan international motorcycle show. There, he met the principals of Termignoni, and that was when the courtship began. "With the establishment of the local dealership, we can now come up with competitive pricing," says Alvin during the opening of the Termignoni showroom near Katipunan Avenue at White Plains Subdivision, Quezon City.
ADVERTISEMENT - CONTINUE READING BELOW ↓
At the center of the showroom is a Ducati Panigale V4 S with a full system Termignoni racing exhaust that goes for P280,000. Just to be clear, the price does not include the sports bike, but only  the exhaust system. Just to prove the strong purchasing power of the Pinoy motorcycle enthusiasts, Alvin says the first batch of 10 Termignoni slip-ons for the hot-selling Yamaha XMax 300cc scooters, each costing P47,000, were wiped out immediately after the items landed on Philippine soil.
Most of the items sold went to Mindanao, so Alvin wasted no time in forging a partnership with the Davao City-based Norminring for the establishment of a Termignoni dealership in the region. A Termignoni slip-on for a Vespa GTS 300 goes for P38,000. Sorry guys, there are no available exhausts from this Italian brand for sub-300cc motorbikes except for 250cc off-road/motocross bikes of Yamaha and Husqvarna from Alvin's side. In fact, Termignoni is still studying the feasibility of producing sporty exhaust for small bikes,  and there are no visible signs yet that this brand will venture into this particular motorcycle segment.
ADVERTISEMENT - CONTINUE READING BELOW ↓
Recommended Videos
So, what makes Termignoni exhaust system special (and expensive)? Alvin has many words to say about this. "These exhaust pipes were handcrafted in Italy. Not only are they ultra-durable, but they are also lightweight and beautifully designed," says Alvin. Termignoni exhaust systems come in different high-quality materials such as steel, titanium and carbon fiber.
Termignoni products are covered by two-year warranty, but only for factory defects. Above all these features is the unique Termignoni growl that makes this system even more outstanding. Listening to the scream of the Termignoni-equipped Panigale V4 is more than enough to trigger multiple orgasms.
If you already have the budget for this awesome aftermarket piece, you might as well start rehearsing what to say to your wife about why you need to buy a Termignoni pipe.
Good luck!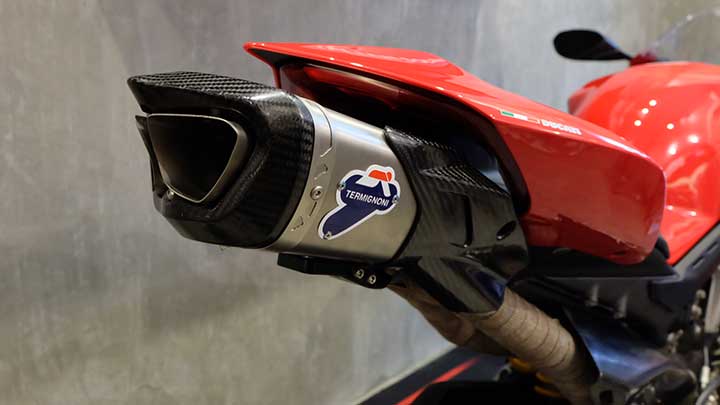 ADVERTISEMENT - CONTINUE READING BELOW ↓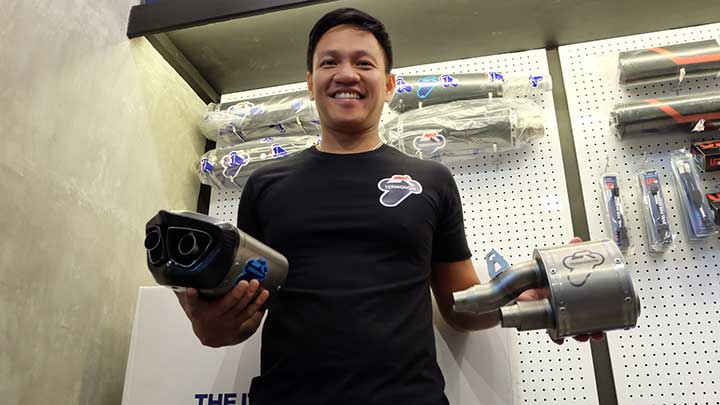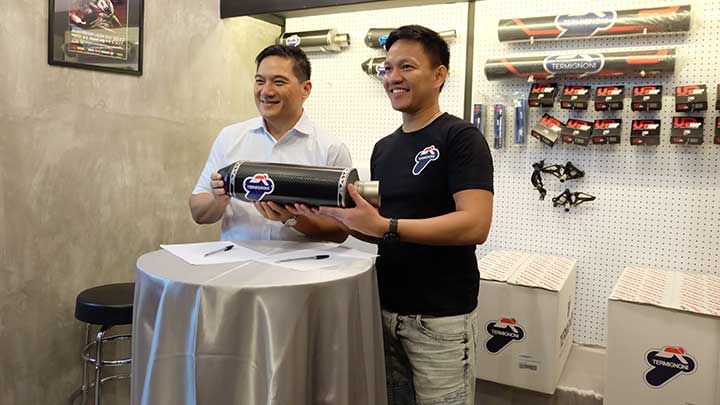 ADVERTISEMENT - CONTINUE READING BELOW ↓