Moto Italia has seen its fair share of success lately, as Vespas continue to sell well here in the Philippines. The company now aims to capitalize on that success even further and has now refreshed its lineup with five updated models: three motorbikes in the GTS range, the Sprint Carbon, and the S125 Carbon.
Let's first take a look at the brand's flagship range: The Vespa GTS. The GTS is now offered in three different trims, namely: SuperSport, Touring, and Supertech. Engine options for these include a 125cc and 150cc i-Get, a 300 Quasar, and the new SuperTech-exclusive 300 hpe (High Performance Engine).
The GTS Supertech represents the top of the GTS range, being the first large-bodied Vespa to adopt a fully digital instrument cluster with a 4.3-inch full-color TFT display. This not only displays the usual information such as speed, mileage, ambient temperature, and fuel level, but also supports Vespa's MIA smartphone connectivity system. Through the dedicated Vespa app, this system allows iOS and Android devices to connect to the scooter's display to show calls and message notifications.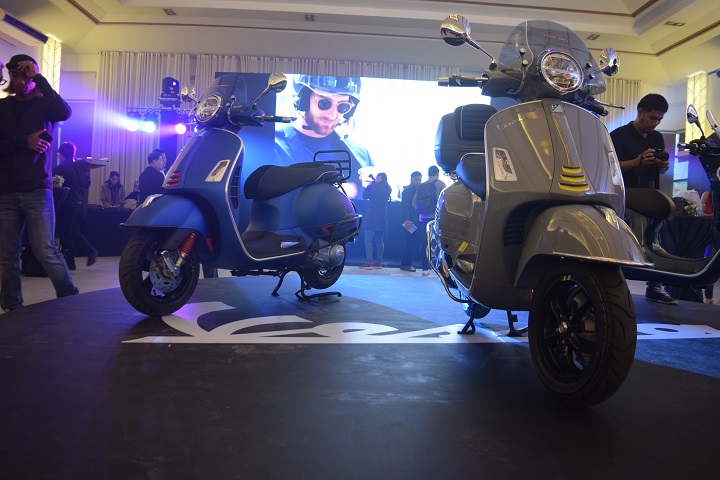 Available colors include White Innocenza Grey Titanio, and Blue Vivace for the GTS SuperSport; Beige Eleganza and Blue Avio for the GTS Touring; and Black Vulcano and Grey Materia for the GTS SuperTech. A wide range of accessories is also available for the whole GTS range as added extras: A top box, chrome luggage racks for the front and rear, a perimeter guard kid, and a windshield. Other goodies include an anti-slip waterproof rubber mat, a mechanical anti-theft system, inner top box bag, luggage straps, and a smartphone bracket.
The new Vespa Sprint Carbon, on the other hand, sports a revamped look that's accentuated by—you guessed it—carbon texture all around. A number of red trim pieces and stickers have also been plastered on the horn cover and rims. It comes in either a 125cc or 150cc powertrain, both of which are single-cylinder four-stroke i-Get engines. The former is capable of 10.59hp and 10.4Nm, while the latter does 12.74hp and 12.8Nm. The color options for the Vespa Sprint Carbon are Black Vulcano and White Innocenza.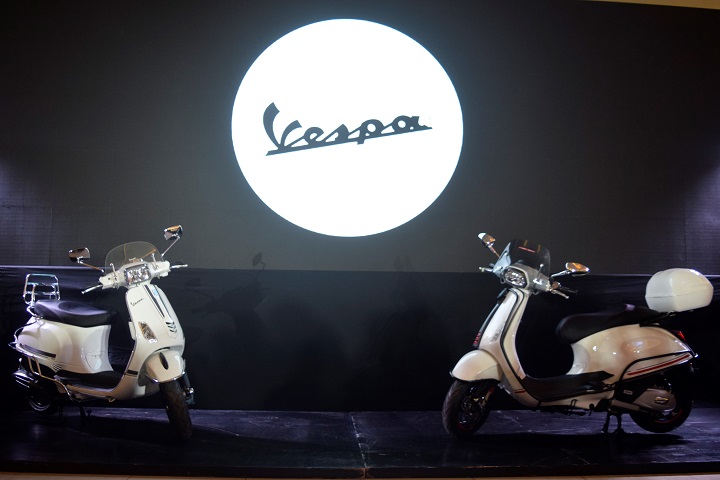 Last on the list of updated Vespas is the S125 Carbon—a scooter with a similar look as the Sprint Carbon, albeit with a simpler, cleaner look. The S125 features a minimalist finish, refined by the five-spoke black rims it sits on. It is propelled by the same 125cc i-Get engine as the Carbon's, but produces slightly lower numbers at 10.19hp and 10.2Nm.
As far as prices go, you can check out the full list below, as provided by Motori Moderni PH dealer principal Raul Ylanan:
2019 Vespa S125 Carbon - P148,000
2019 Vespa Sprint Carbon 150 - P228,000
2019 Vespa GTS 300 SuperSport - P368,000
2019 Vespa GTS 300 Touring - P388,000
2019 Vespa GTS 300 SuperTech - P408,000
Do you dig the updated scooters' new looks? You can check out more of our photos from the launch below.