It's trivia time! Do you know when the legendary Yamaha Sniper was first introduced in the Philippines?
Then known as the T135, the Sniper was unveiled locally in 2006 following a grand 15,000km tour participated in by riders from six Southeast Asian countries: Malaysia, Vietnam, Thailand, Singapore, Indonesia, and the Philippines. Our country was the last stop of the tour.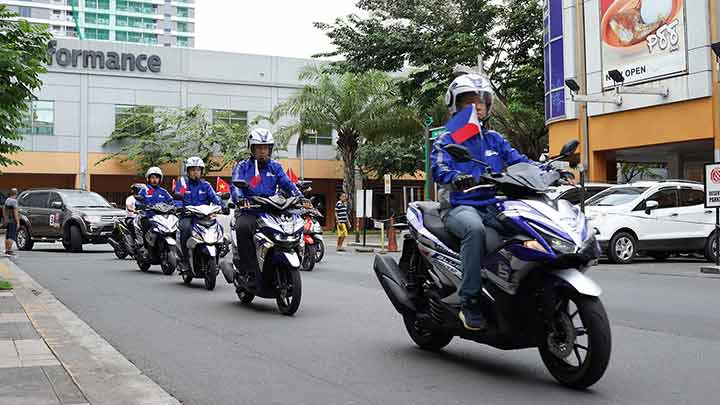 Each nation's two representatives—including yours truly—rode the motorbikes powered by engines featuring Yamaha's DiASil cylinder and lightweight forged-aluminum piston for durability and additional power at the upper rev range. The liquid-cooled T135 became an instant hit not only for street rides but track events, too.
Fast-forward to 2019, and a batch of Vietnamese riders—Dan Kim Ho, Nguyen Phuc Vien, Ngo Thiet Dai Nhan, Pham Viet Ann, Nguyen Quang Ting—recently arrived in the country for another Yamaha Pan ASEAN tour. This time, they're here not to promote a motorcyle model, but to celebrate the fifth anniversary of the Yamaha Blue Core Technology that leveled up the engine performance of the brand's awesome selection of scooters.
ADVERTISEMENT - CONTINUE READING BELOW ↓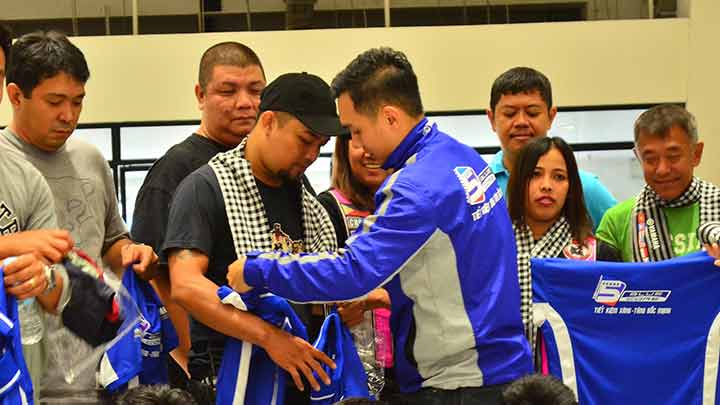 Unlike the tour staged 13 years ago, wherein the riders spent at least two weeks in each country, our Vietnamese guests stayed here for just one day, riding from Manila Bay to the Yamaha Y-Zone dealership in Mandaluyong City. The group had departed from Vietnam on September 26, then headed to Cambodia, Thailand, Malaysia, Indonesia, and finally here. The 3,500km Blue Core ASEAN tour, carried out by Vietnamese riders because the event was initiated by Yamaha Motor Vietnam, ended in the Philippines on October 9.
Here's a little background: The Blue Core Technology line first became available as a 125cc unit for the Grande in 2014, then for the Acruzo in 2015 and the Janus in 2016. It has three benefits: enhanced combustion efficiency, reduced power loss, and improved cooling efficiency.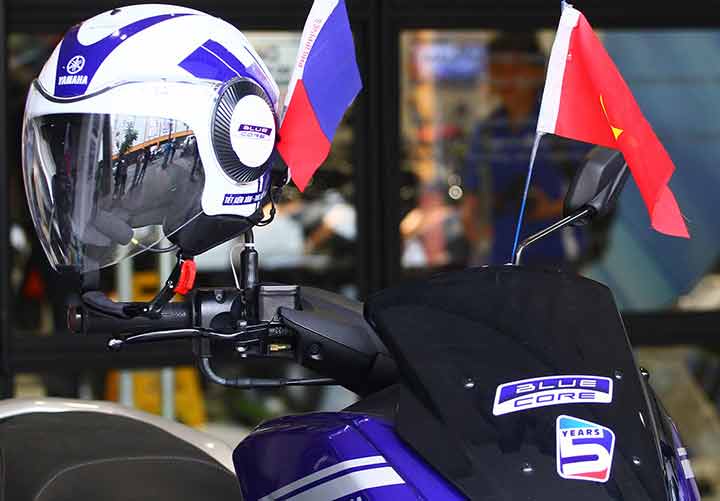 ADVERTISEMENT - CONTINUE READING BELOW ↓
Recommended Videos
It was in 2016 when Yamaha came up with a 155cc liquid-cooled unit with variable valve actuation, targeting mostly male customers thirsty for speed and performance. Two years later, the New Grande was developed with an updated Blue Core engine and hybrid system for a more enjoyable ride. In addition, the engine's standalone weight has been reduced by 840g.
After that, Yamaha continued to make waves by using the second-gen 125cc Blue Core engine on the FreeGo and the Latte in 2019. The latest iteration brings 50% reduction in fuel consumption without compromising power delivery. Now equipped with the Smart Motor Generator, the air-cooled Blue Core mill also has less vibration and noise.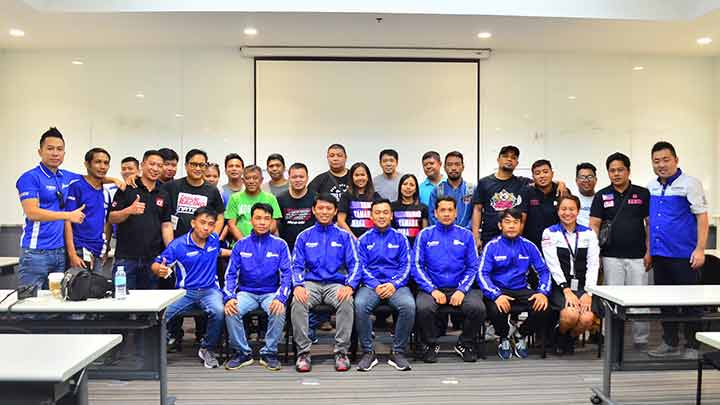 Thanks to the Blue Core Technology, Yamaha's Mio (i125, Soul i125, and Aerox), NMax, and XMax continue to dominate the Philippine scooter market. It's a significant achievement that definitely merits the grand ASEAN tour undertaken by our Vietnamese friends. Kudos!
ADVERTISEMENT - CONTINUE READING BELOW ↓