'Tis the season to be stuck in traffic. There isn't an immediate fix to Metro Manila's traffic problem, and the holiday season is nearing full swing—which means crowds and gridlock at a scale that might surpass the CGI effects of an apocalyptic movie.
Luckily, we Filipinos are a creative bunch, and one of our more popular salves for the traffic problem has been the scooter. One of the more premium scooter offerings available to us is the Kymco Like 150i Noodoe, a two-wheeler from Taiwan that claims to be the "first smart scooter" in the market, blending high-tech features with a retro style.
Is it in or out of step with the times? Read our review and decide.
Styling
Continue reading below ↓
Recommended Videos
Classic sums up the Like 150i's look. Many of its design elements pay homage to '60s scooter design. But despite its superficial similarities to a bygone era, this scooter is a product of modern times. All the lights are LED. The instrument panel is fully digital. There's a built-in voltmeter on the dash. And there's a USB charging port in the underseat compartment.
The one thing that's not quite current about it is the lack of color options. Kymco is offering only one color, Matte Silver Crystal, which is accented with a bright red quilted seat.
The saddle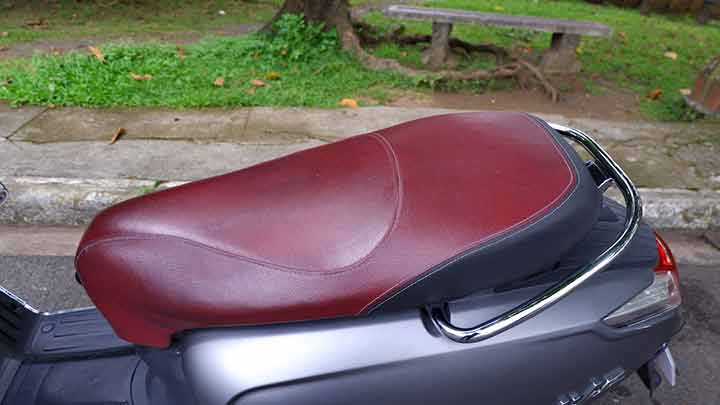 Since our Like 150i test unit has already seen a few thousand miles, we can definitively say that the seat color ages well. Brand-new, the bright red seems a bit garish, but with regular use, it subdues into an oxblood-like color that complements the matte-gray body even more.
The Like 150i Noodoe not only looks good, but also wins in terms of comfort. This is a seat for long rides, striking that magic balance between cushioning and support. Its width and foam density are just perfect enough to make you truly believe that you can tackle a Sagada trip in one go.
Engine performance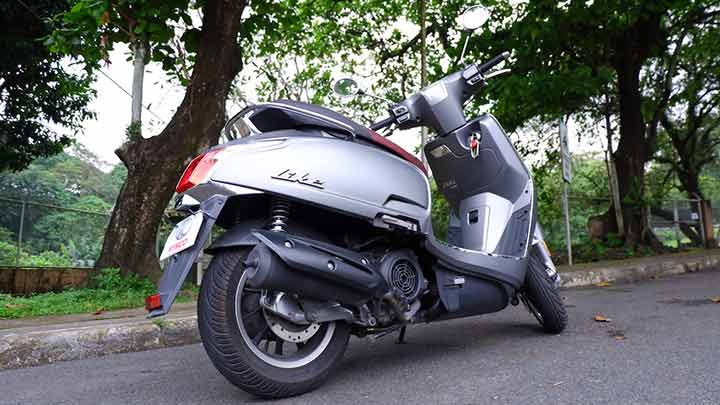 A scooter that looks this nice can be forgiven for a lack in power, but luckily, Kymco hasn't skimped in that department. A sprightly engine powers this classic-looking scoot, which gives a respectable kick at a max torque of 12.5Nm at 6,500 rpm and clocks a max power output of 13.5hp @ 9,000 rpm.
The fuel-injected, air-cooled engine also ups the Like 150i's efficiency and eco-mindedness. No warming period, no wasted fuel. And the exhaust note, while not the booming crackle of sportier motorcycles, offers enough growl to hint at the power underneath such a stately appearance.
Paired with a continuously variable transmission, the engine distributes power smoothly, making it extremely manageable for beginners, daily commuters, and riders who just want to give their hands and wrists an occasional break.
Ride and handling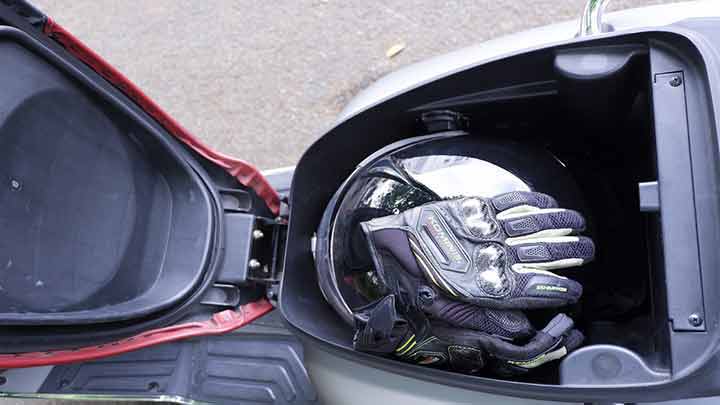 Like a true scooter, the Like 150i is extremely maneuverable and rideable. Its forward and floorboard-mounted gas tank reinforces the already low center of gravity. The wide tires mounted on its 12-inch wheels makes the scooter feel very stable, regardless of whether you're taking straights or tackling corners.
But the best feature has to be the powerful braking system. Prioritizing safety over manufacturing costs, Kymco has outfitted the Like 150i Noodoe with front and rear disc brakes, sweetening the deal with Bosch ABS. As a result, the braking power of this scooter is worlds away from the fear of locked and skidding wheels. A firm clutch at both brake levers coaxes a quick, confident stop. When a few seconds often spell the difference between a close call and a crippling accident, it's a few dear seconds gladly spared.
Extra features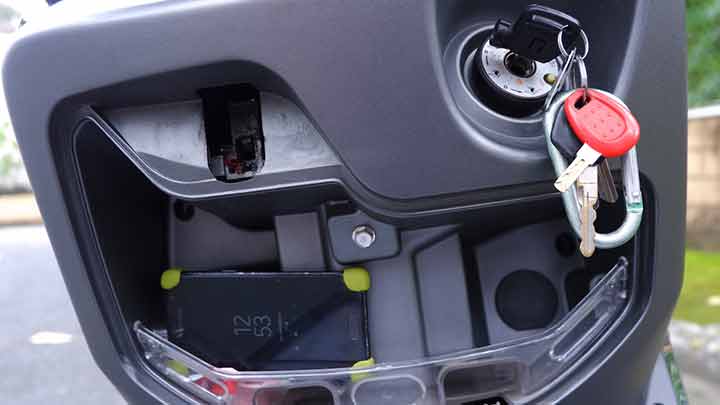 Priced at P139,900, the Like 150i Noodoe is about P20,000 more expensive than its spec-sheet twin, the Like 150i ABS. The only thing missing from the latter is connectivity with Kymco's Noodoe app. On paper, the price difference appears unjustifiably steep. After trying the app, I'm not so sure.
Noodoe offers connectivity that's in tune with today's linked-up world. It puts the Like 150i Noodoe two steps ahead of the Like 150i ABS in this regard. Social-media fiends can create and share trip journals and even form groups with other Noodoe-connected owners.
The in-app navigation is clear and accurate to use. Load the phone app, set your start and end points, connect the scooter via Bluetooth, and confirm the navigation on the scooter's dashboard. I especially appreciated the detailed layout that would pop up at corners and intersections, because it eliminated the guesswork of which exit to take, for example.
Tech-savvy tinkerers will also appreciate the endless options for customizing the scooter dashboard. You can either select a preset design for the clock, weather, speedometer, and compass display, or go off-script and create your own.
Though more functional than technological, some other extra features to appreciate in the Like 150i Noodoe are the magnetic passenger footpegs and the ticking turn signals. One minor oversight, however, is the lack of an engine shut-off trigger for the side stand. Maybe we'll see it in a future redesign?
Verdict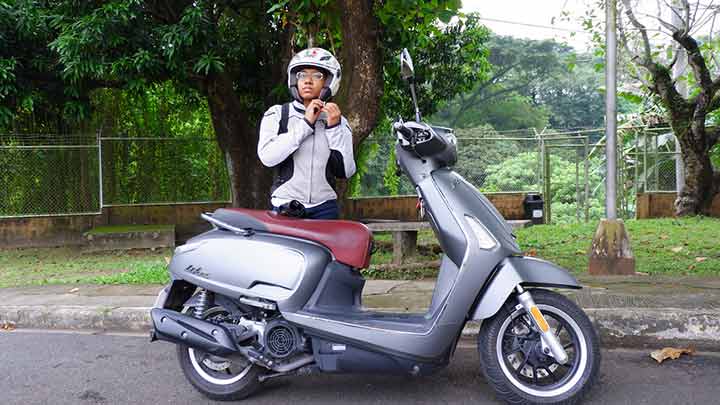 The Like 150i Noodoe is a testament that Kymco has done its research on current and future trends. The scooter is a successful interpretation of 'futuristic retro'—a classic face belying a slew of tech that scratches our itch for connectivity.
SPECS: 2019 Kymco Like 150i Noodoe
Price: P139,900
Engine: 150cc air-cooled, four-stroke single-cylinder
Power: 13.5hp @ 9,000rpm
Torque: 12.5Nm @ 6,500rpm
Transmission: continuously variable
Seat height: 30.3 inches
Score: 18/20