When it comes to motorcycling convenience, nothing tops scooters. They're almost always automatic, meaning no need to shift gears and no fear of stalling; they're fuel-efficient, meaning fewer stops for gas; and they often feature under-seat storage, meaning you can bring more stuff with you.
One thing most scooters don't have, though, is the power and the engine displacement necessary to enter Philippine tollways, as most of them don't come with engines big enough to meet the 400cc requirement.
Enter the Kymco Xciting S 400i, a middleweight scooter that can traverse the expressways worry-free, thanks to its 400.1cc motor. This maxi-scooter from Kymco comes with a plethora of features, such as ABS, the brand's Noodoe technology, and more.
Is this big-boy scoot from Taiwan's number one motorcycle manufacturer a worthy choice in our growing two-wheeler market? Keep reading to find out.
Styling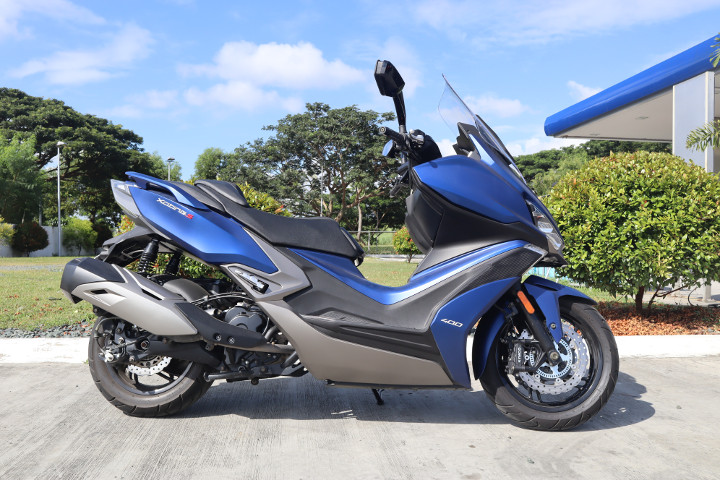 ADVERTISEMENT - CONTINUE READING BELOW ↓
When Kymco first introduced me to the Xciting S 400i in the metal, my first thing was, "Woah, this scooter looks like a jet ski with wheels."
This jet-ski comparison extends past the design and goes for the scooter's size as well. The watercraft-like appearance starts at the front with the tall, adjustable windscreen and the sport-bike-esque face and headlight unit. The long tail, the contoured seat with a backrest, and the roomy stepboards enhance the impression even more.
It can't be denied that the Xciting is a pretty good-looking scooter, as several people I've encountered on the road couldn't help but stare and ask questions. Props to Kymco's styling department for the futuristic lines and the dark-blue paint scheme with a satin-matte finish.
The saddle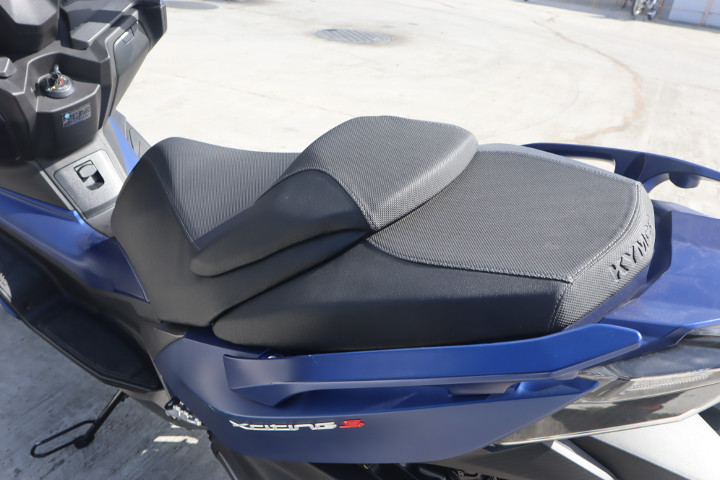 The Xciting S 400i is a huge scooter, no doubt about it. As such, it feels gigantic when you swing a leg over the frame to perch on the seat. The saddle is 31.8 inches high, so it isn't entirely hostile to Filipino frames. It's narrow at the part where the rider is meant to sit, but the width tapers gradually to allow for more riding comfort. That said, it sort of keeps both your legs from going all the way down to the ground at a stop, especially if you have thick thighs like I do.
ADVERTISEMENT - CONTINUE READING BELOW ↓
Recommended Videos
The cushioning itself is nicely balanced between soft and firm, and has a little backrest for the rider. The passenger sort of has it rough, though—the people who've ridden with me can attest that the rear seat is way too wide. Its broadness is amplified by how far apart the passenger foot pegs are.
As for ride comfort, I have no complaints about the Xciting when cruising down the highway or roaming Manila's empty city streets late at night. I have to give Kymco some praise for the stepboards that allow for a feet-forward riding position as well as the conventional feet-straight-down arrangement; this feature, combined with the backrest and the adjustable windscreen, makes this bike possibly the most comfortable two-wheeler I've ridden on the expressway so far.
Where it becomes uncomfortable to use is on Metro Manila's congested roads, the scooter's size making it significantly more challenging to inch your way in between stopped cars. I often found that I was better off sitting and waiting in traffic rather than risk squeezing into narrow gaps, especially considering that the bike provides quite a comfortable seat as you wait for the light to turn green.
Engine performance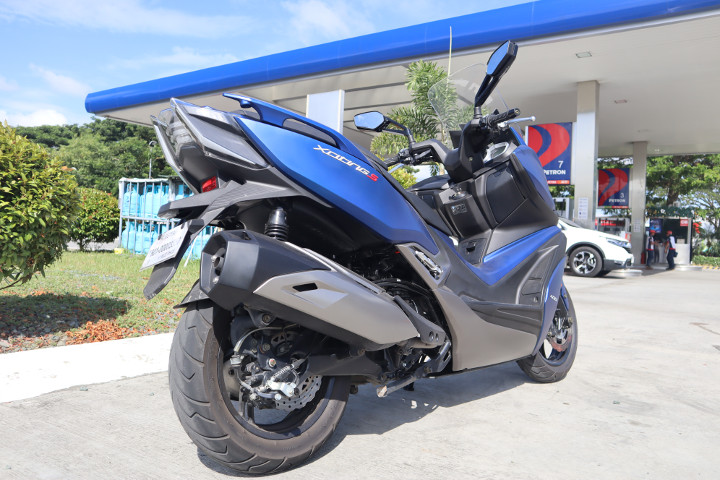 ADVERTISEMENT - CONTINUE READING BELOW ↓
According to Kymco marketing literature, the Xciting S 400i was built to meet the stringent demands of a rider who seeks nothing but the best of sport touring. In this respect, the maxi-scoot does not disappoint.
The 400.1cc SOHC four-valve engine, which puts out 35.53hp and 37.7Nm of torque, propels the big scooter with ease and confidence. I never found myself asking for more power, even when I went on a ride with the Moto Sapiens team, who were on 800cc+ naked sport bikes. I was able to keep up with them on relatively clear and long stretches of SLEX—at least until they decided to put actual effort into going fast. 
The CVT smoothly distributes power no matter the riding condition. As with any automatic, it's made for very chill rides day in and day out, though my left foot still occasionally twitched as it searched for a lever to shift.
Middleweight scooters like the Xciting are still somewhat practical when it comes to fuel consumption, as I spent only about P500 on gas over the week-long period I had it. Those seven days were spent riding daily from home in Makati to school in Taft, with occasional trips to the office in Mandaluyong and a couple of runs on the expressway.
Ride and handling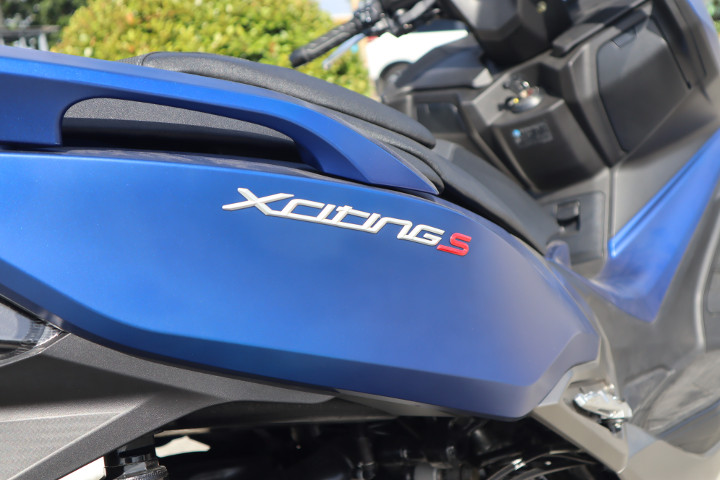 The Xciting is known for its agility, which I enjoyed whenever I had enough space to flick the scooter around corners, the front responding almost instantaneously to any bar input I made. Of course, it doesn't handle as sharply as a sport bike or a pure sports scooter does, but how well the sizeable machine handles itself is something to behold.
Suspension is good, with a standard telescopic fork up front and an adjustable twin-shock setup in the rear. The bike glides down the road with ease as long as bumps are small and infrequent; larger imperfections cause both the scooter and the rider to bounce quite a bit.
The Xciting S 400i might not get the same fancy Brembo brakes as its big brother, the AK 550, but the stopping power provided by the ABS-equipped Bosch twin-disc front and single-disc rear setup is capable enough. Braking feels solid when dialed in with the adjustable levers, and the ABS only really jitters when pulling the rear brake lever abruptly.
Extra features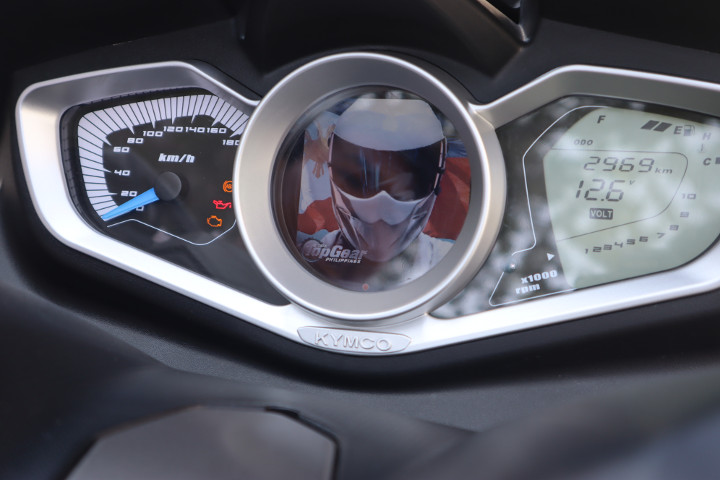 ADVERTISEMENT - CONTINUE READING BELOW ↓
Given how big the Xciting is, it's only right that Kymco has managed to fit all sorts of goodies onto the scooter. The brand's main claim to fame right now is Noodoe, a mobile app that provides customization and navigation. Once the app is downloaded and a phone-to-scooter connection is established, the bike's digital display will provide turn-by-turn navigation so long as your phone has an Internet connection. Notifications of new messages and missed calls appear when you're stopped. In addition, time and weather info is synced with your phone, and you can add up to six custom background images of your choosing.
My gripe with Noodoe is that the navigation cues are visual only, so you'll have to constantly keep an eye on the screen to make sure you don't miss your exit. I understand why Kymco couldn't provide audio cues as well since mobile phones can't feasibly connect with the scooter and Bluetooth earphones/communicators at the same time, but I believe that navigation works best when a voice in your ear tells you when the next turn is coming up.
To alleviate any worries of your smartphone's battery being drained by navigation use, Kymco has included not one but two power outlets. A 12V car-charger-type socket is found in the left glovebox compartment, and a USB port is located in the compartment to the right. For added security, these two compartments lock with the scooter.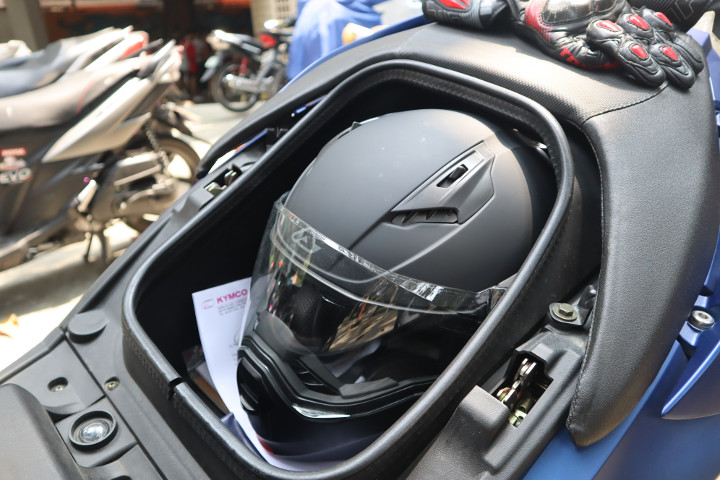 More storage is provided by the under-seat storage box, which can be unlocked manually or electronically, and has enough space for a toolkit, papers, a helmet, gloves, and a couple other small items. The compartment swallowed my sizeable riding backpack, which I found especially useful when riding to class. While my large-size modular helmet technically fit in the space, it was too big for the compartment to close properly, so it's best to use an open-face helmet when riding the Xciting.
Other standard scooter essentials here include a center stand and ignition shutter, LED daytime running lights, a hazard indicator, and a handbrake that allows for secure parking on uneven ground.
Verdict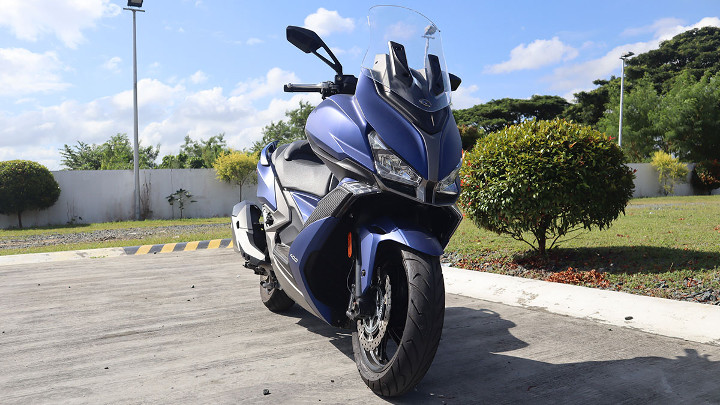 ADVERTISEMENT - CONTINUE READING BELOW ↓
Kymco's Xciting S 400i is a solidly built scooter: It's on a par with its Japanese and European equivalents, and delivers everything Kymco promises in the brochure. I had a blast using it on wide-open highways and sparsely populated urban roads at non-peak times. When traffic got heavy, however, I found myself wishing I had brought something smaller and easier to lane-split with as I labored to finesse the long and large bike in between cars.
This would be a great choice for older riders looking for a more chill ride to use on the weekends, scooter enthusiasts wanting an upgrade, or anyone who appreciates the sensibilities of a comfy sport touring machine—but only if they don't mind taking a more relaxed approach to motorcycle commuting that favors comfort and quality over breezing through gridlock.
SPECS: 2019 Kymco Xciting S 400i
Price: P359,000
Engine: 400cc SOHC liquid-cooled single-cylinder
Power: 35.5hp @ 7,500rpm
Torque: 37.7Nm @ 6,000rpm
Transmission: CVT
Seat height: 31.8 inches
Score: 17/20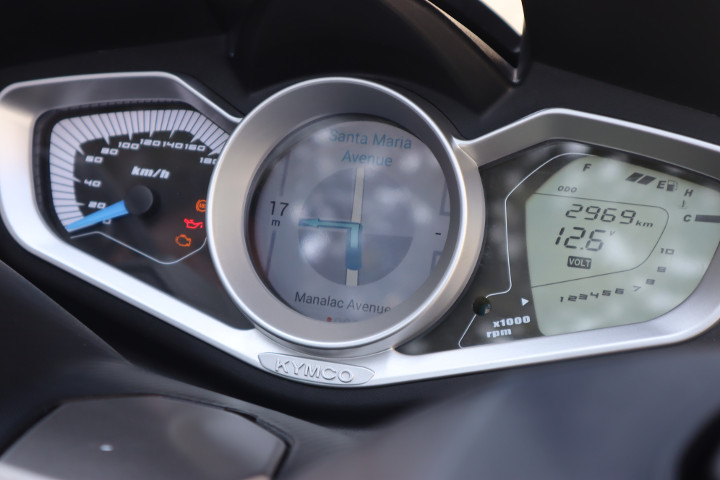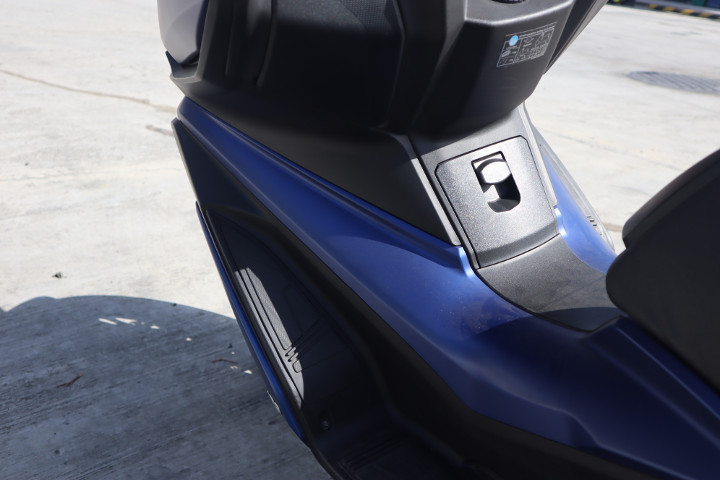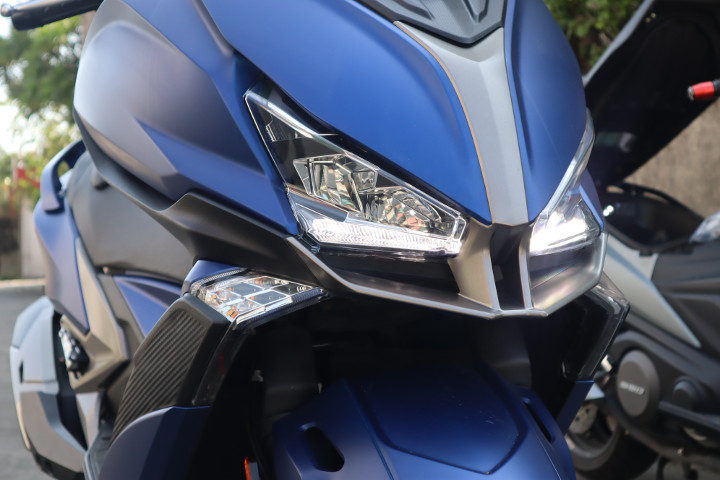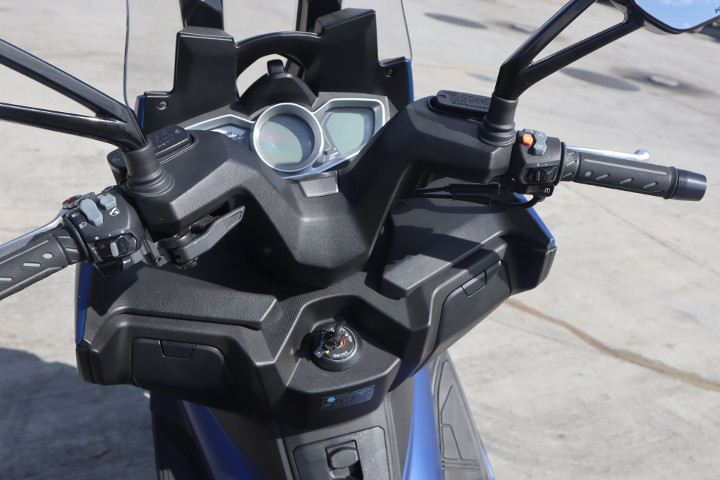 ADVERTISEMENT - CONTINUE READING BELOW ↓