Honda Philippines' latest launch has been making all sorts of headlines lately, mostly because of its, um, interesting name. The Supra GTR150, which lets you sort of own two Japanese sports-car legends as well as a motorcycle all at once, is Honda's answer to a competitor's hot underbone whose name also starts with an 'S.'
Being endorsed at its launch by two acclaimed racers—former MotoGP racer Makoto Tamada, who holds the distinction of being the only Asian to beat the revered Valentino Rossi twice, and rising Honda Talent Cup star Troy Alberto, who himself is on the fast track to MotoGP—the Supra GTR150 has lots of people talking. One question that's surely on their minds is: How's it like to ride?
We attended the launch at Robinsons Novaliches, and have a few first impressions that might answer the above-mentioned question. Read on.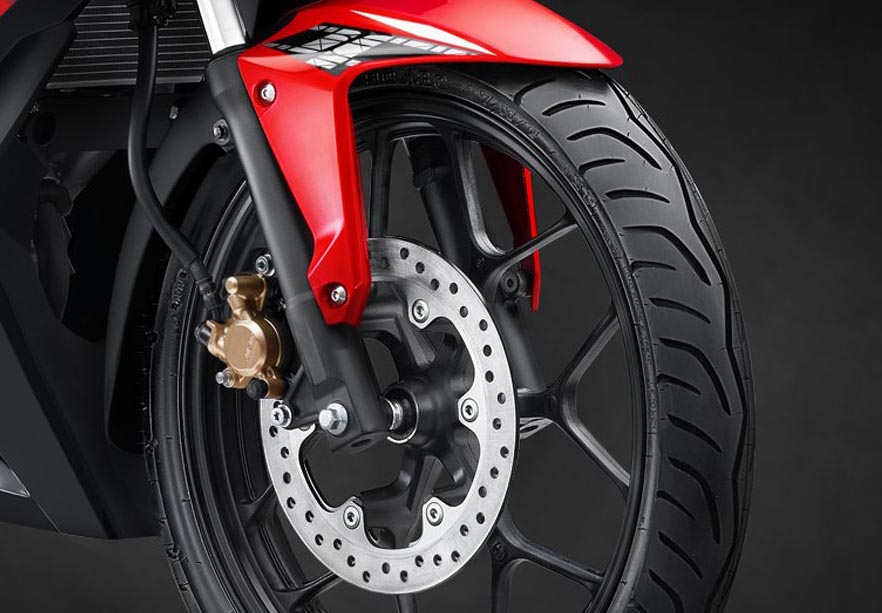 Continue reading below ↓
Recommended Videos
Let's start with styling. The Supra GTR150 is a pretty good-looking bike—for an underbone, it's undeniably sporty, and will likely carry racing livery quite well. The two colors released, Valiant Red and Black, look appropriately angry for what Honda touts as a "street aggressor."
While the version of the Supra GTR150 we have isn't exactly as sharp as the 2019/2020 model available in other markets, it's got enough charm to make your daily commute a little bit sportier.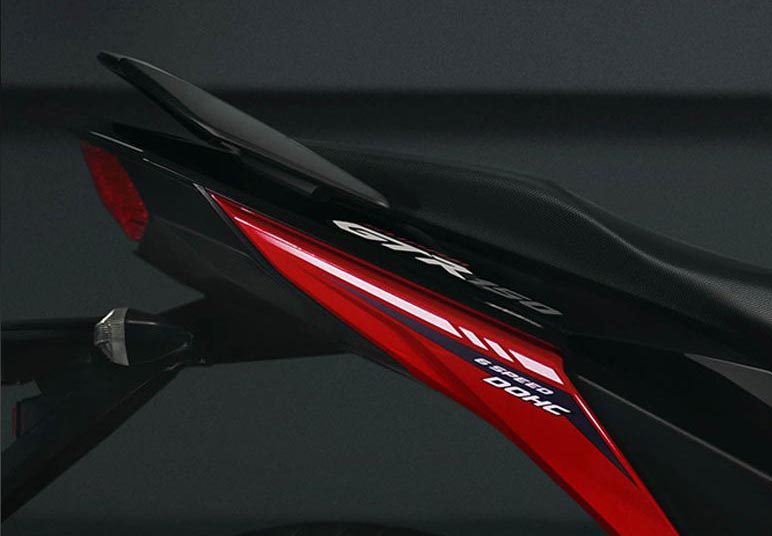 This Honda is very slim and narrow between the legs, just as a commuting-ready underbone should be. The seat height, at 30.94 inches, is very Filipino-friendly, as is the light curb weight of 121kg.
Sitting on the Supra GTR150 feels just about right for an underbone, and the narrow seat feels ample whether for daily riding or trying to hustle it around the track. The handlebars are quite narrow, but they provide enough leverage to get the bike around tight corners. The riding position on the Supra GTR150 is standard for this segment, with slightly rear-set footpegs for a more aggressive feel.
Powered by a 150cc single-cylinder engine making about 15.42hp at 9,000rpm and 13.6Nm at 6,500rpm, the Supra GTR150 promises capable performance.
During the launch, we got to ride it briefly around a makeshift track composed of several tight turns, some hairpins, a sweeping right-hander, and a couple of straights. We could only reach third gear out of the six gears available and we weren't able to rev the motor up to its 9,000rpm peak power point very often, so what power we could squeeze out of it felt just enough.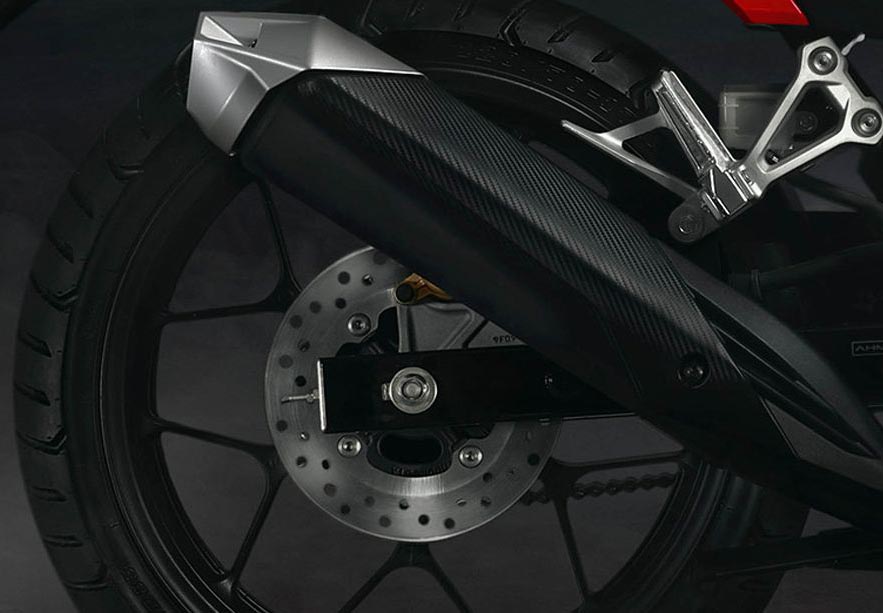 The available grunt seemed sufficient in the sense that it probably won't leave you hanging during street use. For more performance-oriented uses, the bike didn't feel quite as fast as expected. Honda claims a top speed of 110kph, which, in all honesty, isn't very fast. The Supra GTR150 feels like it certainly is capable of reaching that top speed, though we're still hoping its 150cc motor is able to deliver more performance when we take the bike out for a proper test ride.
True to how it was described at the launch, the Supra GTR150 felt light and agile, and we had fun taking it around the curves of the parking lot test track. The bike gobbled up the tight corners with ease (I didn't because I'm not too used to riding underbones), and felt stable both in braking and around corners.
The bike does not come with ABS, but the standard hydraulic discs it has do well enough to bring the lightweight bike to a stop, even when ridden into corners a little too hot. The relatively wide 90/80 front and 120/70 rear tires provide ample grip, but we can't say yet for sure how they fare when riding at full tilt.
As for kit, the Supra GTR150—which is priced at P102,900—comes with a full digital display and LED headlights, which are par for the course for modern motorcycles. Other extra features on the bike are sparse, but it does have both an electric and kick-start system, as well as Honda's fuel-efficient engine supported by its claimed 42km/L consumption figure.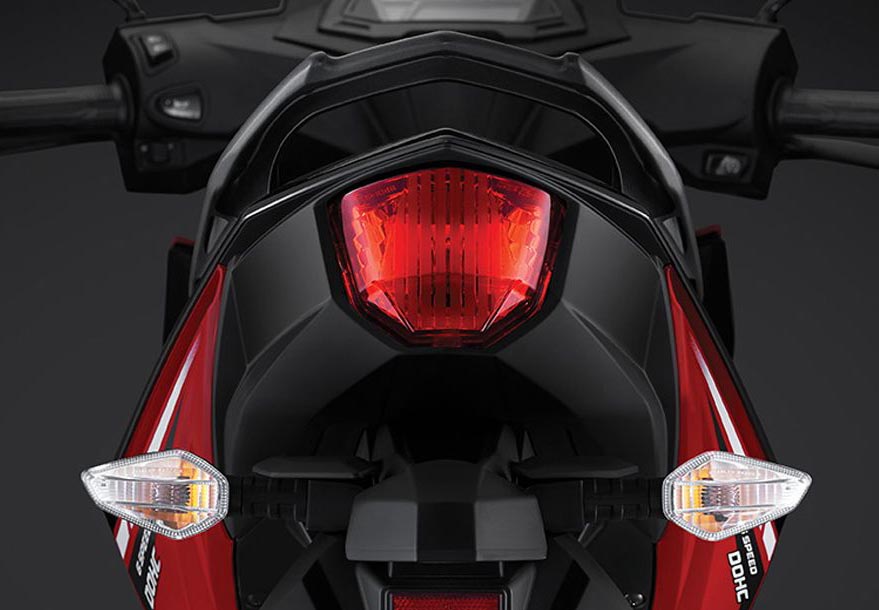 After our first encounter with it, we can say the Honda Supra GTR150 appears to be a promising choice for the sportier riders out there looking for a feisty yet efficient and practical daily ride. But only time (and an actual test ride conducted over a number of days) will tell if it's good enough to edge out the competition.
And with such an interesting name, it's sure to continue lingering in people's minds and sparking conversations. If you want to find out if this underbone deserves to be called a Supra and a GTR, you'll be able to check it out soon—delivery of units at dealerships is expected in the coming days.