Prior to this pandemic, I was on the fence about buying a new motorcycle for several years. I never really pushed through with it, thinking I'd be able to save up more money if I just took the train to work every day. But when COVID-19 hit, I made the decision to finally get myself a two-wheeler.
My only two options were the Yamaha XSR155 and the Honda ADV 150. Obviously, as you can see here, I went with the Honda. Apart from the fact that it promises more utility, it's easier to ride around traffic-riddled urban spaces.
I bought my motorcycle through financing back in November 2020. As of this writing, my ADV 150 has been with me for five months already, and I've ridden it through a little over 1,800km. Not a lot, but considering how this COVID-19 crisis has kept us all stuck in our homes, I consider that plenty.
ADVERTISEMENT - CONTINUE READING BELOW ↓
So, several months down the line, how did I find my motorcycle? Was it a good decision to get it, or is there any hint of buyer's remorse? Read on if you want to know more about what I've learned.
Styling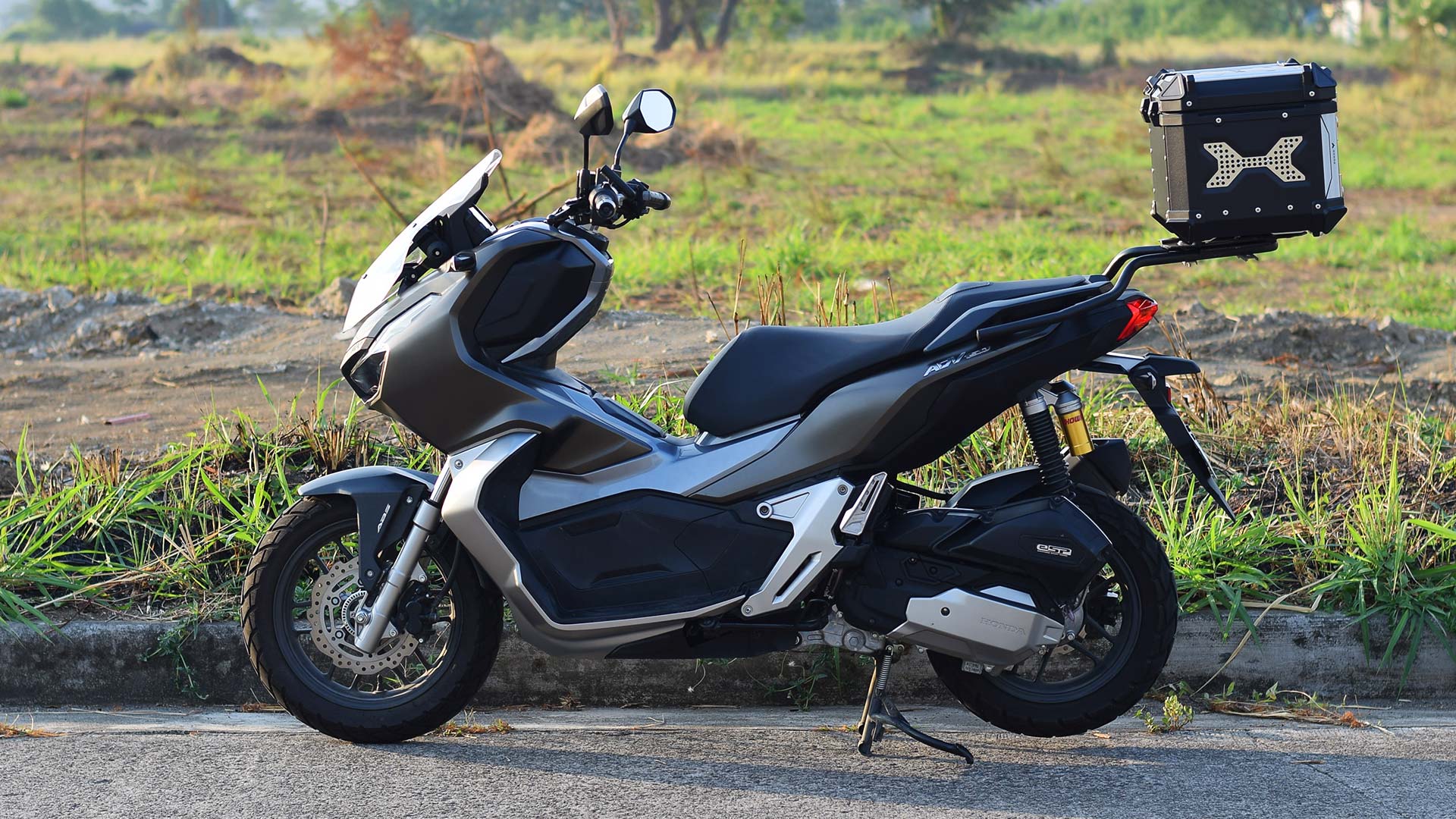 ADVERTISEMENT - CONTINUE READING BELOW ↓
Recommended Videos
The ADV 150's styling, for me, has always been a perfect 10. I have no gripes about the way it looks, even if I know that it's just a smaller version of the X-ADV. The look is so distinct among lower-displacement scooters, so much so that by seeing the headlamps or taillights alone, I already know it's this bike I'm looking at. All that being said, I still wouldn't mind adding in some aftermarket bits in the future.
ADVERTISEMENT - CONTINUE READING BELOW ↓
Now, after spending nearly half a year with the ADV 150, it still puts a smile on my face whenever I see it parked in our garage. I wouldn't go so far as saying the design is timeless, but I can assure you that this look doesn't grow old quickly.
The saddle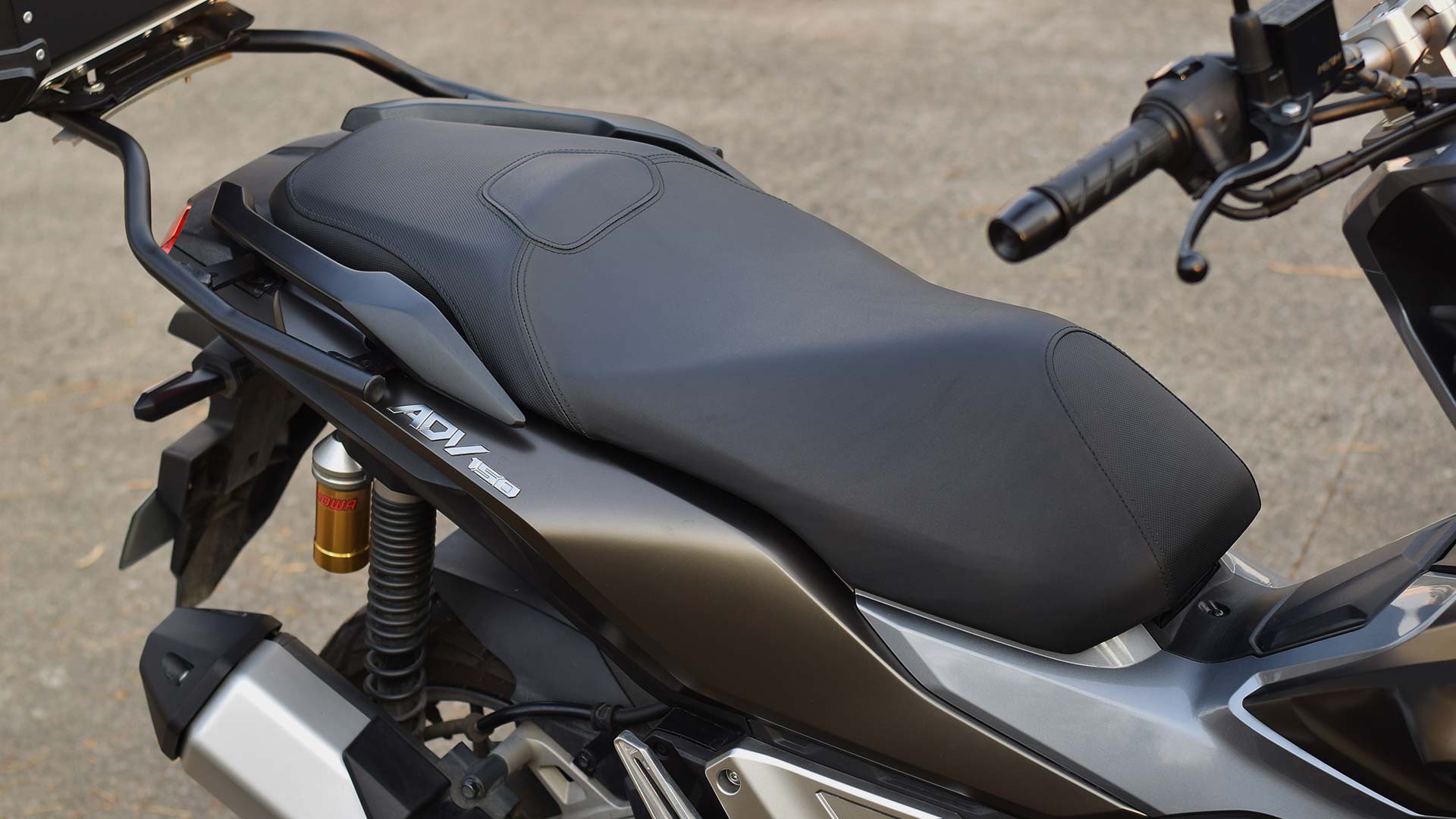 ADVERTISEMENT - CONTINUE READING BELOW ↓
The ADV 150 is one of the tallest small scooters in our market right now. It has a seat height of 31.3 inches along with 165mm of ground clearance. These numbers mean it's easy to push the bike through high gutters or simply move along high-speed bumps. However, these factors might also make the bike tough to handle for not-so-tall people who are also inexperienced riders.
As for me, I stand 5'5", but because the ADV 150 is pretty bulky, I tiptoe when I have both feet down. I eventually got comfortable with the weight of the bike, so even if I can't stand flat-footed with it, I now have no worries whenever I'm stuck in traffic. A nitpick I have with the seat, though, is the material. It looks good, but the cover slides at times and wrinkles easily. Nothing a few aftermarket upgrades can't fix.
ADVERTISEMENT - CONTINUE READING BELOW ↓
Engine performance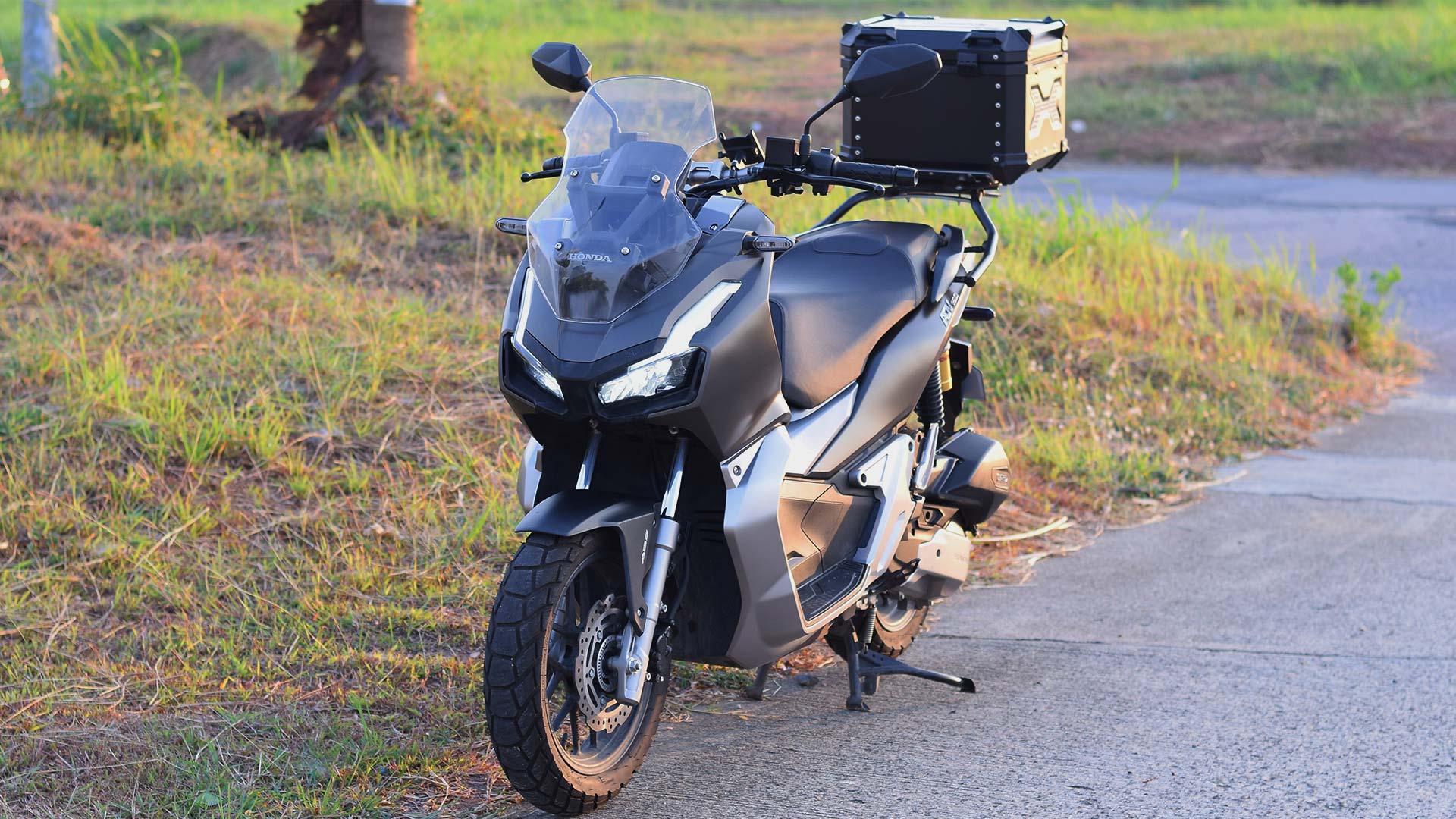 Most of you will already know about the ADV 150's powertrain, but for the purposes of this long-term review, let me run things down quickly once more. Propelling this scooter is a 149.33cc SOHC single-cylinder engine that generates 14.34hp at 8,500rpm and 13.8Nm at 6,500rpm—that's the same mill found in the Honda PCX.
ADVERTISEMENT - CONTINUE READING BELOW ↓
Anyone who's ever thought about purchasing an ADV 150 and looked around on social media to see what other people think probably already knows this: This Honda doesn't pack as much of a punch as competitors like the Yamaha NMax. I haven't driven that other scooter yet, but I've read enough to believe that it's true. To be fair, you'll really feel some dragging from a standstill, and if you're used to riding something that just jolts off the line, you'll definitely have some complaints about this one.
However, fast isn't what the ADV 150 claims to be. And in my case, speed isn't what I look for in my steed, either. Besides, it's not like this scooter lacks oomph for overtakes or even reaching higher speeds. Once you learn how to properly squeeze the throttle to get the most out of this bike, you'll realize it's not as underpowered as some people make it out to be. The ADV 150's strong point is its fuel efficiency—months down the line, I still consistently get above 40km/L. I reckon I can even get it to near 50km/L if I put in the effort.
ADVERTISEMENT - CONTINUE READING BELOW ↓
Another thing I noticed with my scooter is that after the first oil change (it's currently less than 200km away from the second one), performance greatly improved. It's a given, but it has to be mentioned. Acceleration is now smoother, and it gets to speed quicker when you go hard on the throttle. I reckon the performance will continue to get better until after the next thousand kilometers or so.
Ride and handling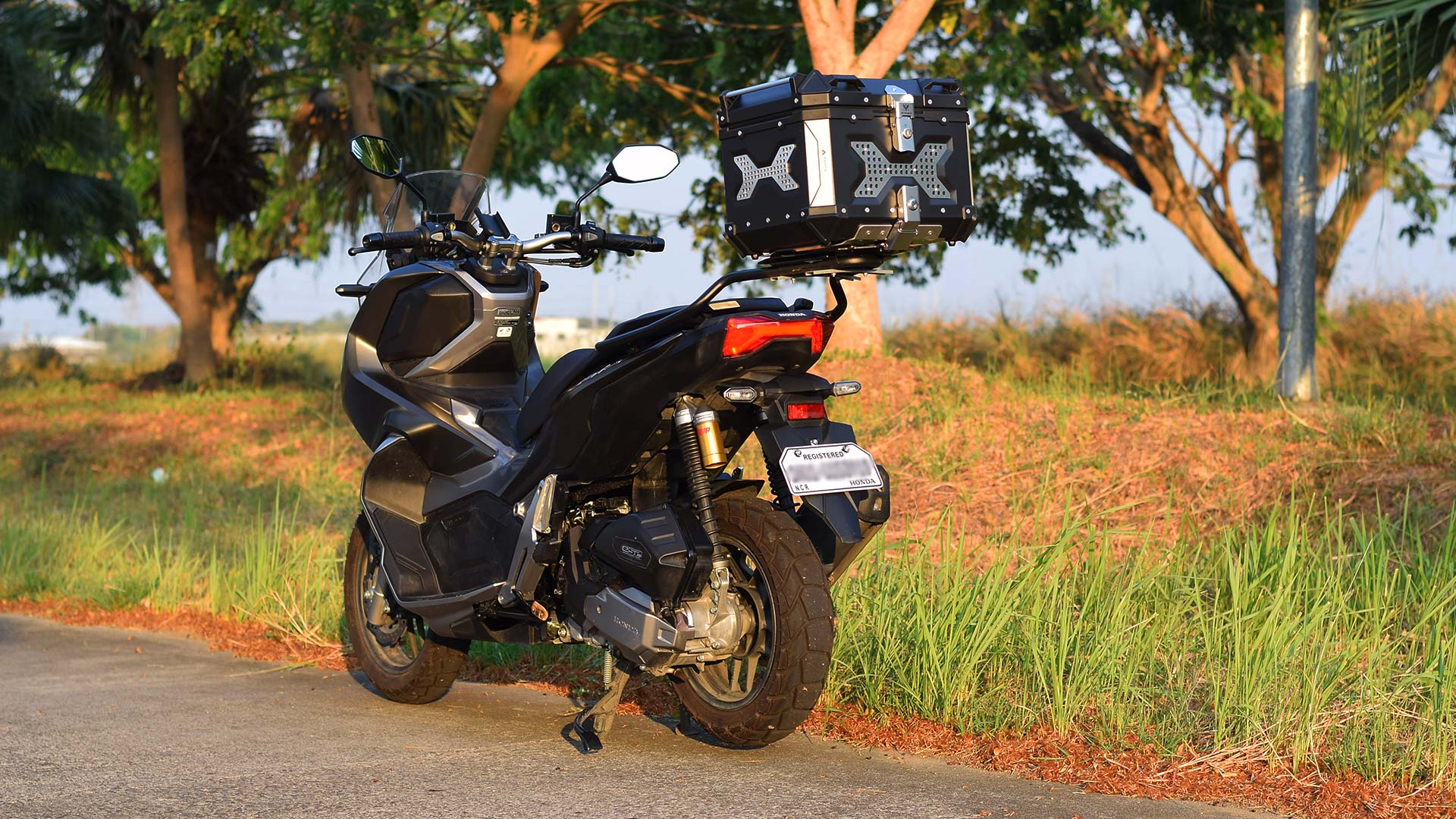 ADVERTISEMENT - CONTINUE READING BELOW ↓
What impresses me the most about the ADV 150 is the way it handles most minor road imperfections. It rides high, so I never found myself worried about the usual bumps on the road. And even if the bike has a pretty tall stance, it can still zip through winding roads. The more I bring it through twisties, the more I appreciate how nimble the scooter actually is.
On long rides, the ADV 150 isn't tiring at all, either, especially when you've got the windshield up and you've found that sweet spot on the seat. I once spent almost 10 hours on the road (with multiple stops) coming in from Santa Rosa on through the Taal loop via Tagaytay, then onto Los Baños before going back—I wasn't as worn out as I expected to be when I eventually got home.
Extra features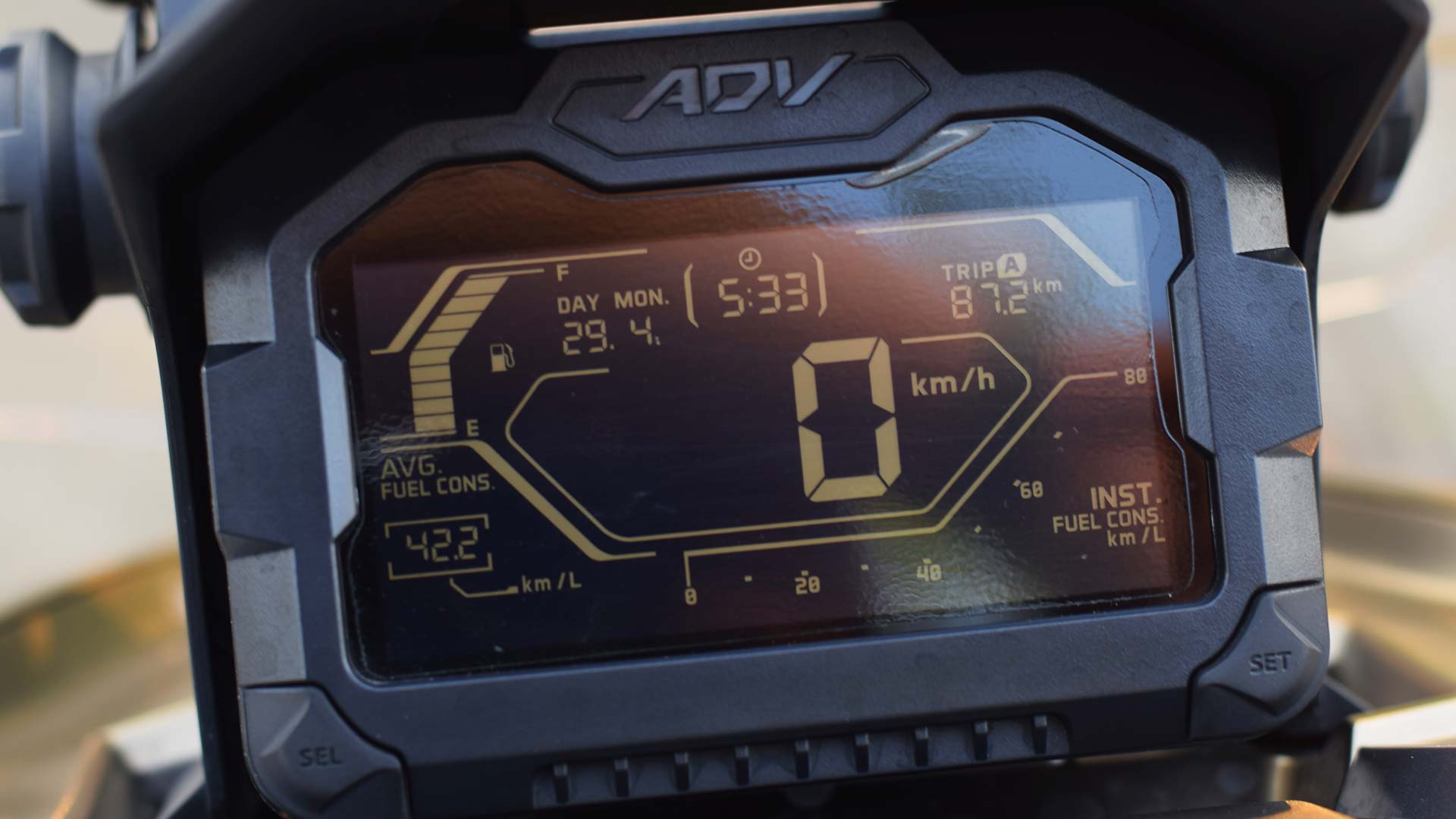 ADVERTISEMENT - CONTINUE READING BELOW ↓
I'm never not appreciating the keyless ignition system on the ADV 150. I've always been a fan of smart keyless systems on cars, and now even more so on motorcycles. The 12V socket on this motorcycle is a godsend, too.
The motorcycle also has an alarm system, but I've barely turned it on because I've never felt the need to. What I've truly found useful, though, is the digital instrument cluster with its multiple trip meters and the fuel consumption gauge. Worth noting is that the latter gives very accurate measurements.
This Honda also offers a lot of storage. There's a small cubby where the 12V socket is hidden, and it's enough for necessities like your phone, wallet, and keys. Meanwhile, under the seat, you can fit a half-face helmet or maybe even a smaller full-face one and still have some room for stuff like a raincoat or emergency tools. I even added a 45-liter topbox to my motorcycle for extra cargo space, and it's come in really handy especially for grocery runs and other quick errands.
ADVERTISEMENT - CONTINUE READING BELOW ↓
But out of all the extra tech equipped on the ADV 150, what I think is the most important one is the ABS. This has never failed me whenever I've had to resort to hard braking.
Ownership experience and verdict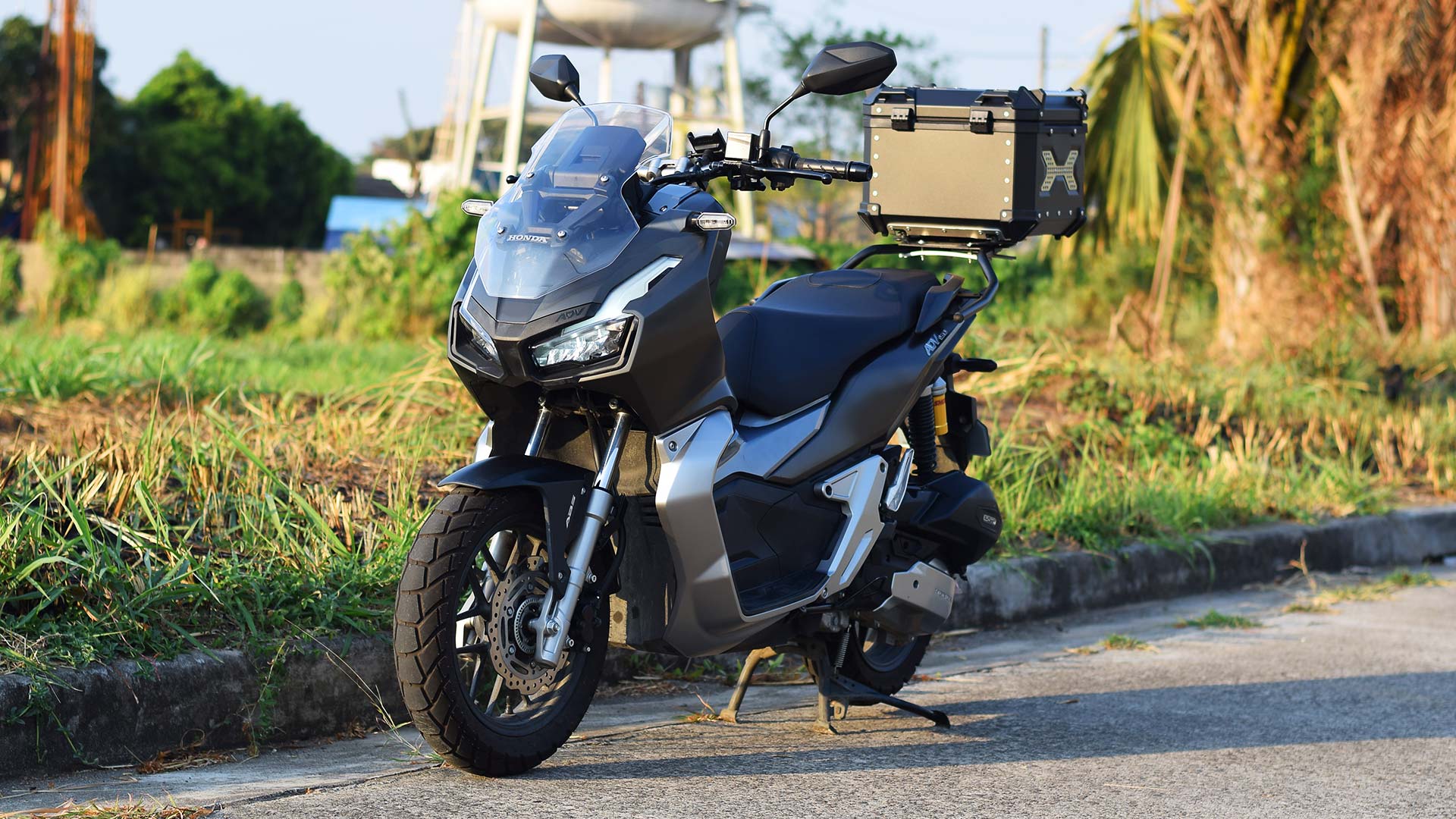 So far, I haven't had any problems with my ADV 150. I've read that some owners have encountered fuel pump issues, but I've never really wasted time worrying about it. I just make sure to maintain my bike properly and try not to meddle with the mechanical or electrical parts when it comes to aftermarket upgrades. That said, I might make some significant, albeit common, changes to the bike in the near future such as adding a new exhaust.
ADVERTISEMENT - CONTINUE READING BELOW ↓
As for my expenses, I realized that the occasional Grab and Angkas rides I took going to or from the office (plus my regular commuting fares) actually amounted to a whole lot—about a third of my motorcycle's monthly amortization—so I've been able to adjust my budget accordingly since I got my bike. Granted, I haven't fully returned to the metro, but I'm sure all the time I'll be able to save will also result in more monetary savings. Besides, my first PMS was carried out sans any labor charges—I simply paid around P200 for the engine oil.
Frankly, there's a very, very small part of me that still wants that XSR 155, but I'm too content with my bike to dwell on those thoughts. The ADV 150 may not have the pogi points of a retro-styled motorcycle, or the power of a 155cc engine mated to a six-speed manual, but it's got all the utility I need. Plus, it also has a ton of pogi points in its own way. So to answer that question: Yes, it was definitely the right call to get a Honda ADV 150.
ADVERTISEMENT - CONTINUE READING BELOW ↓
SPECS: 2020 Honda ADV 150
Price: P149,000
Engine: 149.3cc SOHC single-cylinder
Transmission: CVT
Power: 14.34hp @ 8,500rpm
Torque: 13.8Nm @ 6,500rpm
Seat height: 31.3 inches
Score: 18/20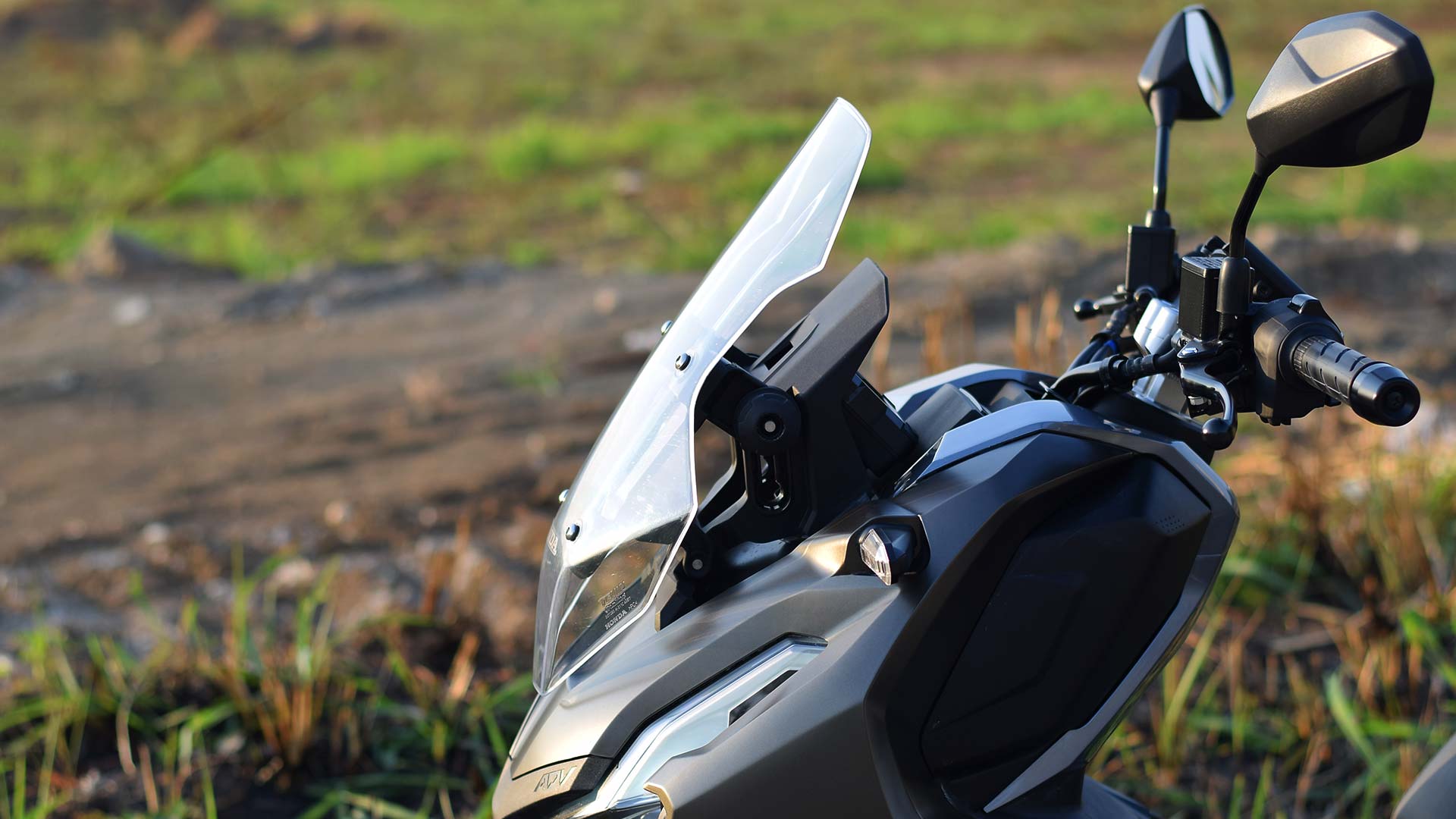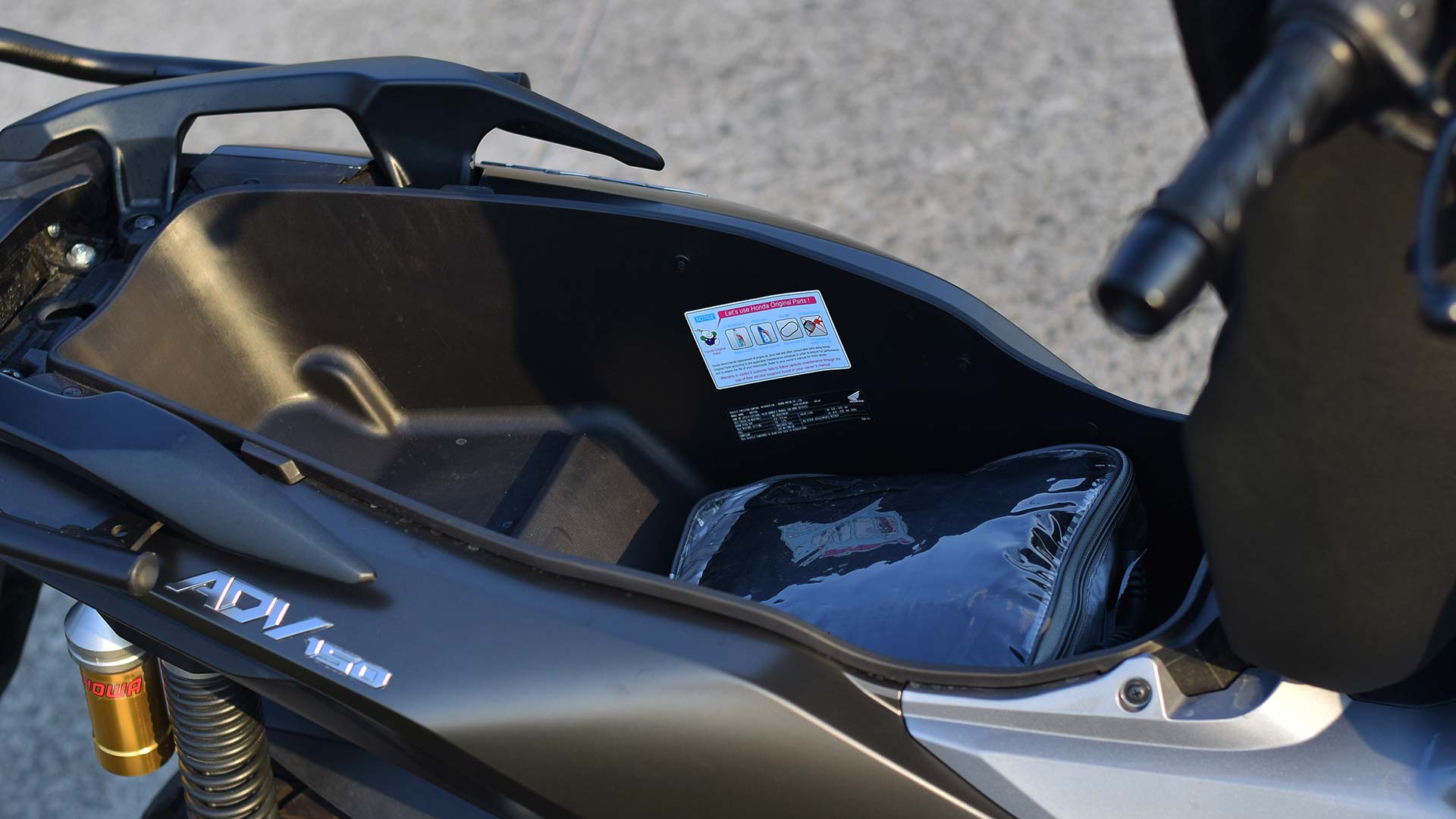 ADVERTISEMENT - CONTINUE READING BELOW ↓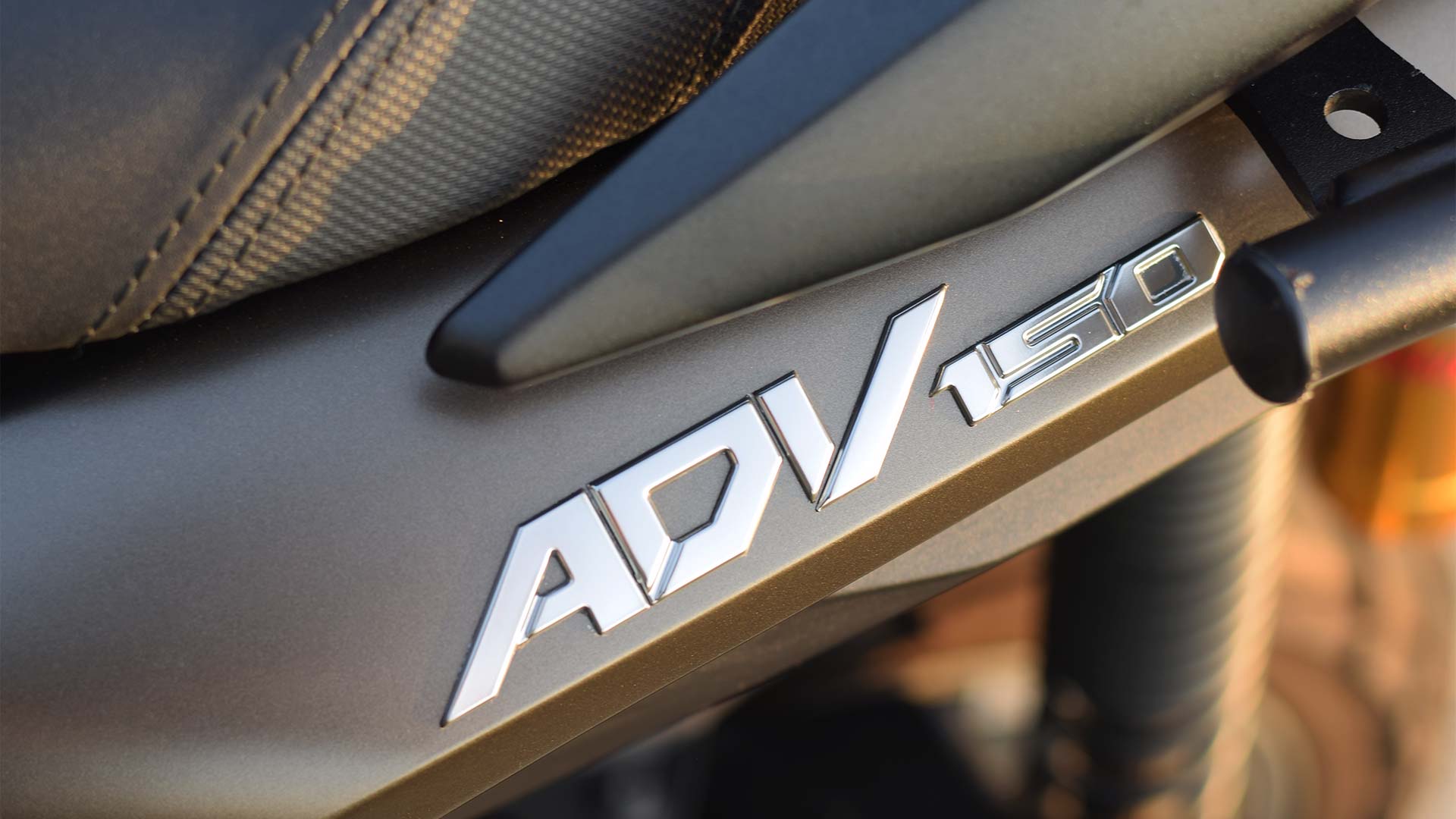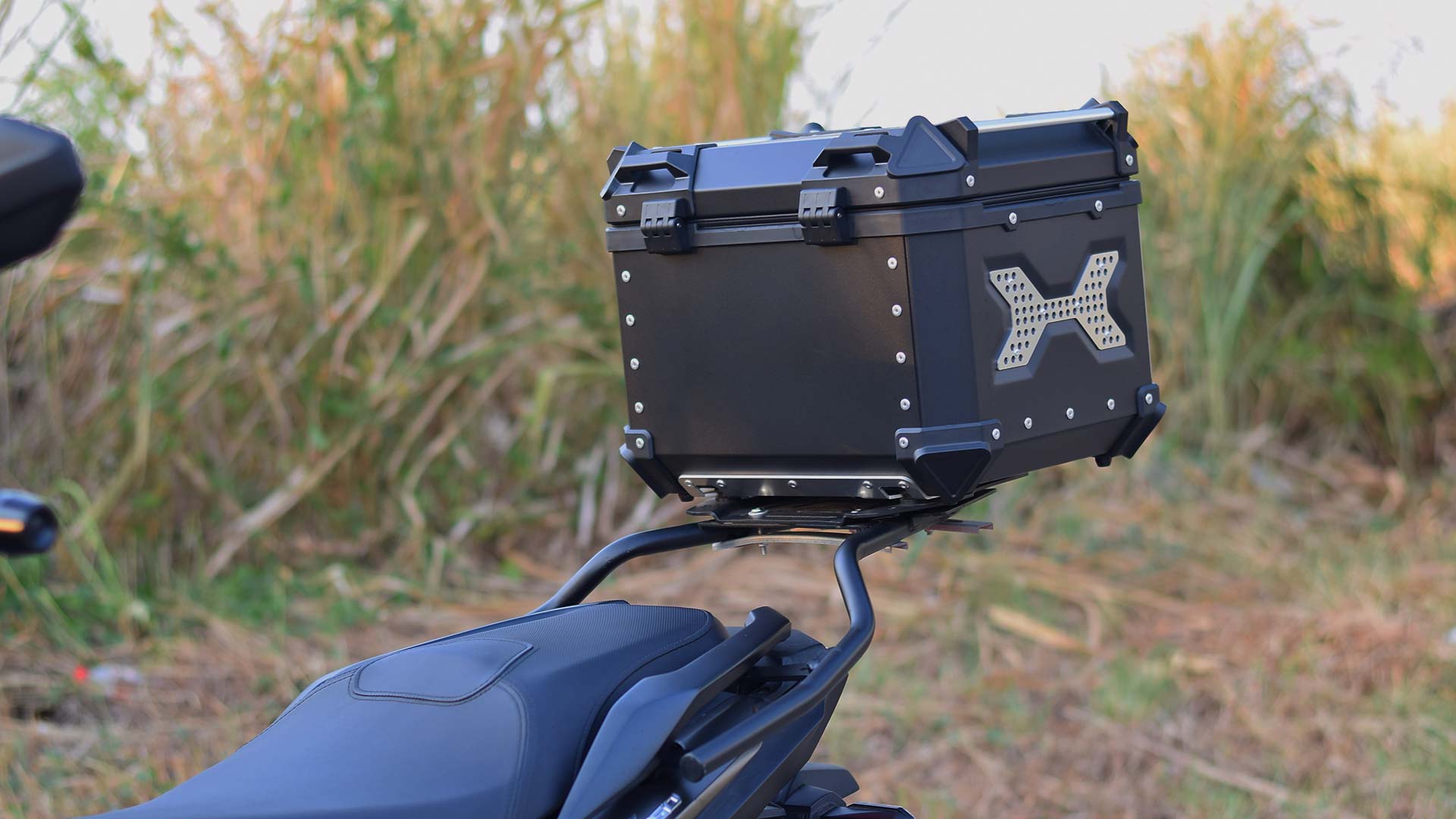 ADVERTISEMENT - CONTINUE READING BELOW ↓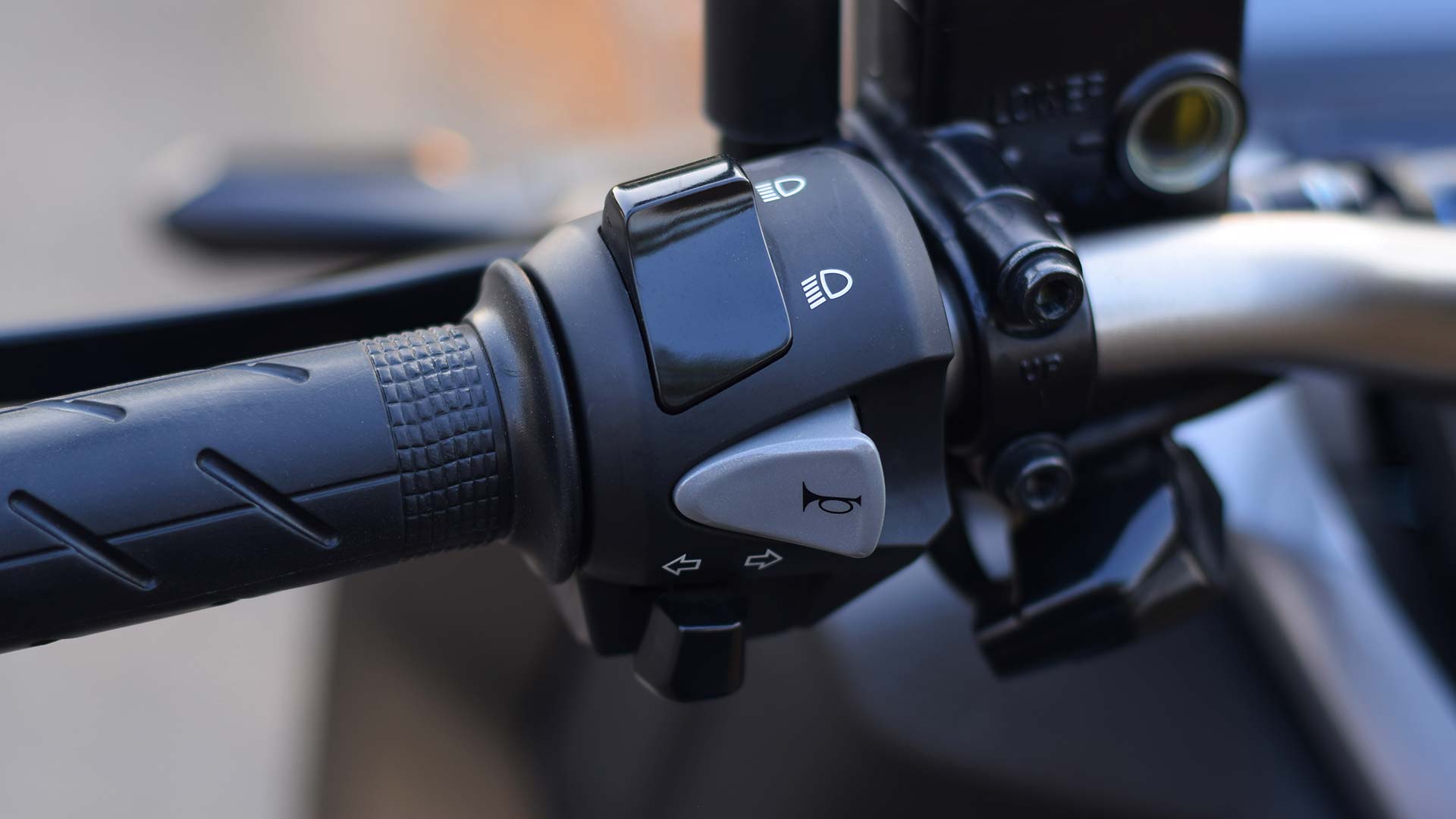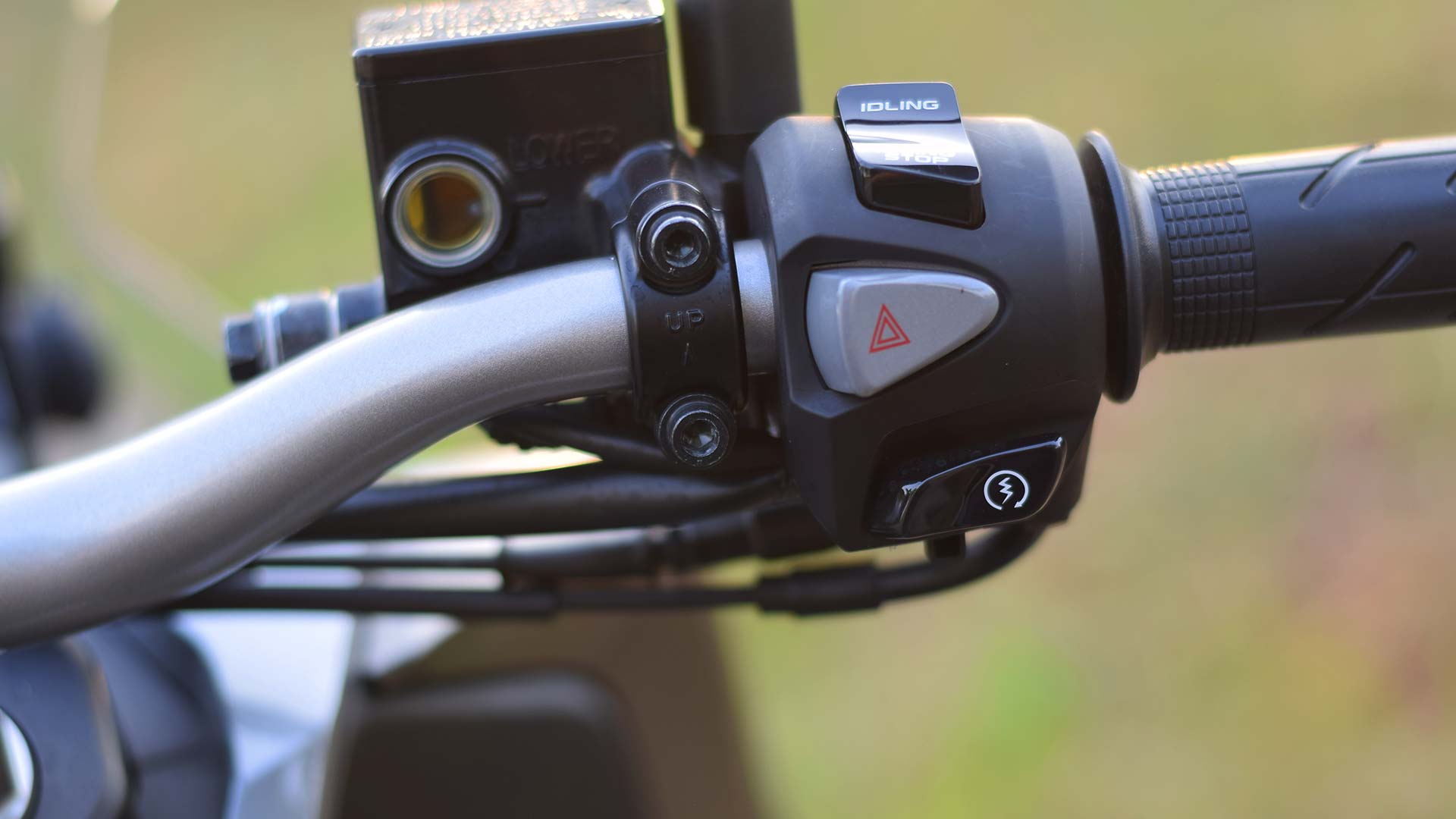 ADVERTISEMENT - CONTINUE READING BELOW ↓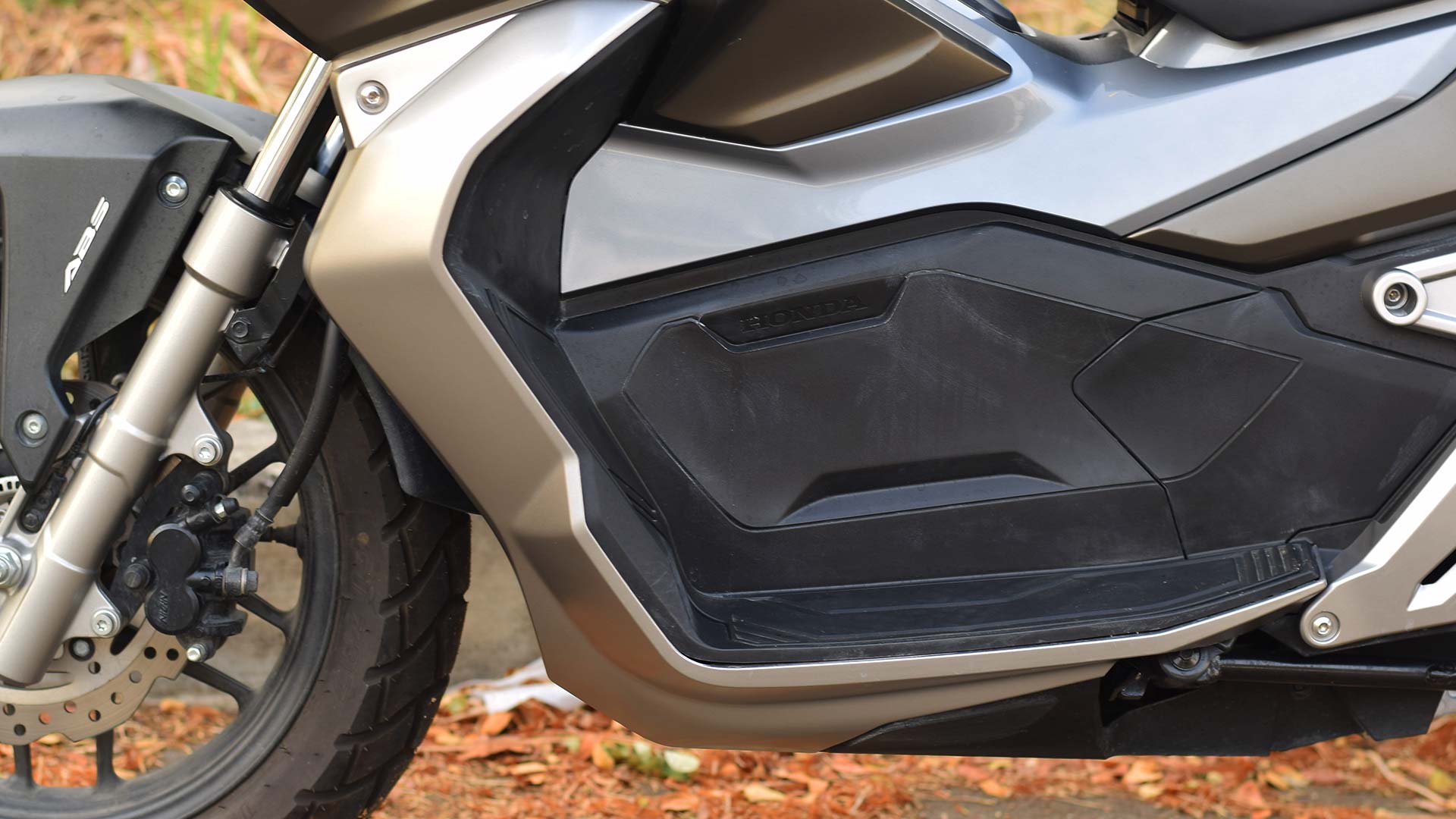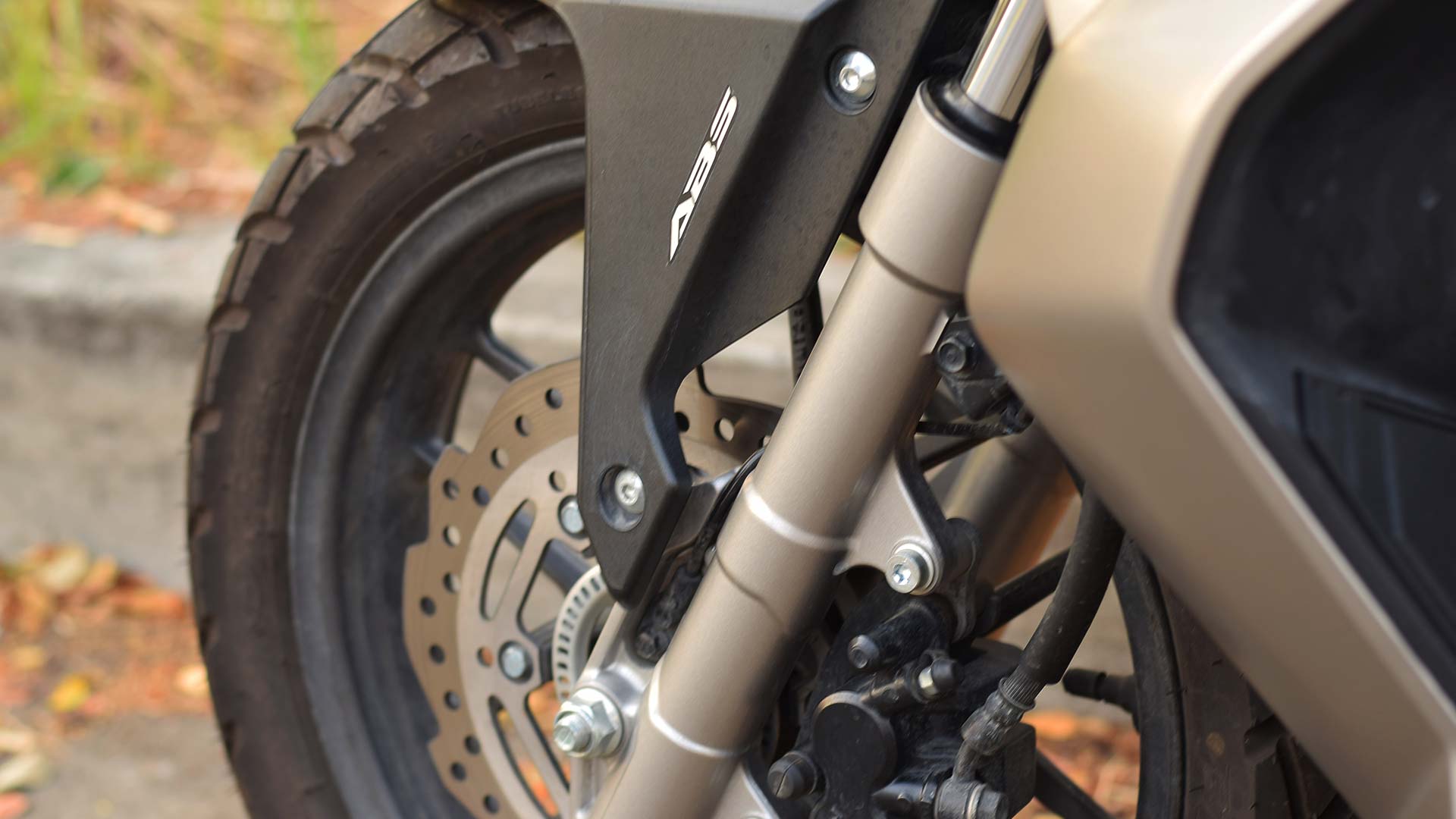 ADVERTISEMENT - CONTINUE READING BELOW ↓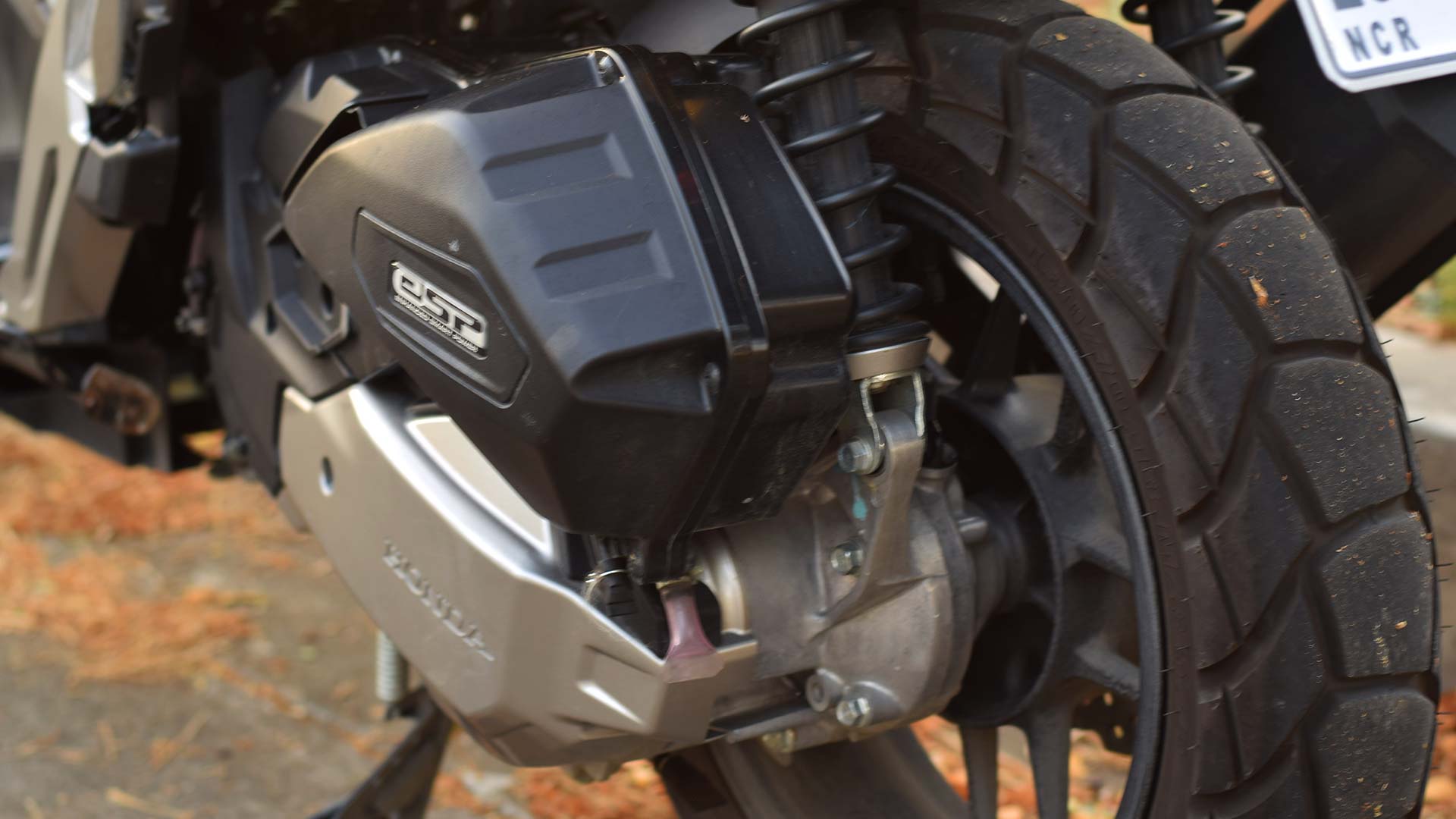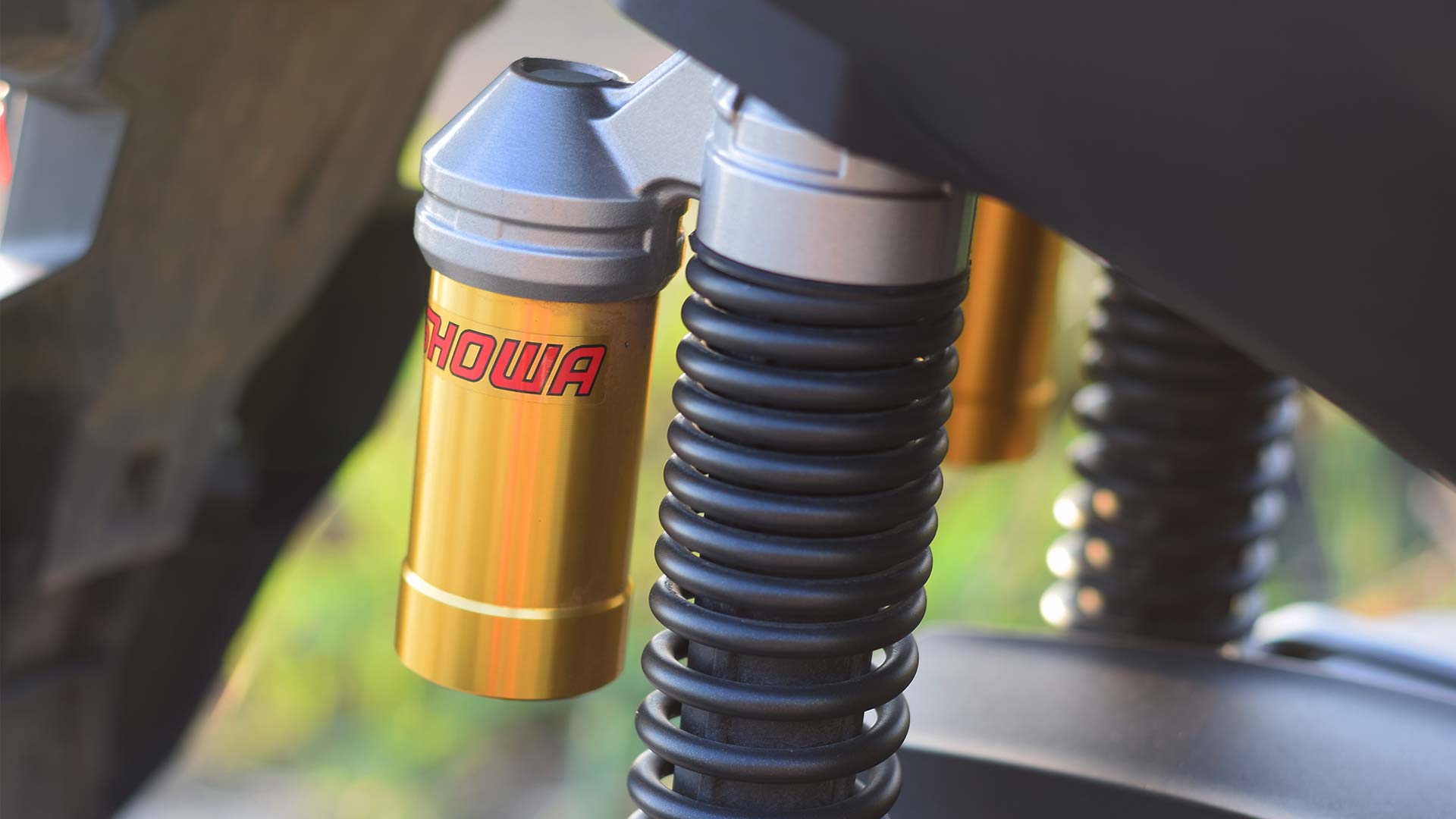 ADVERTISEMENT - CONTINUE READING BELOW ↓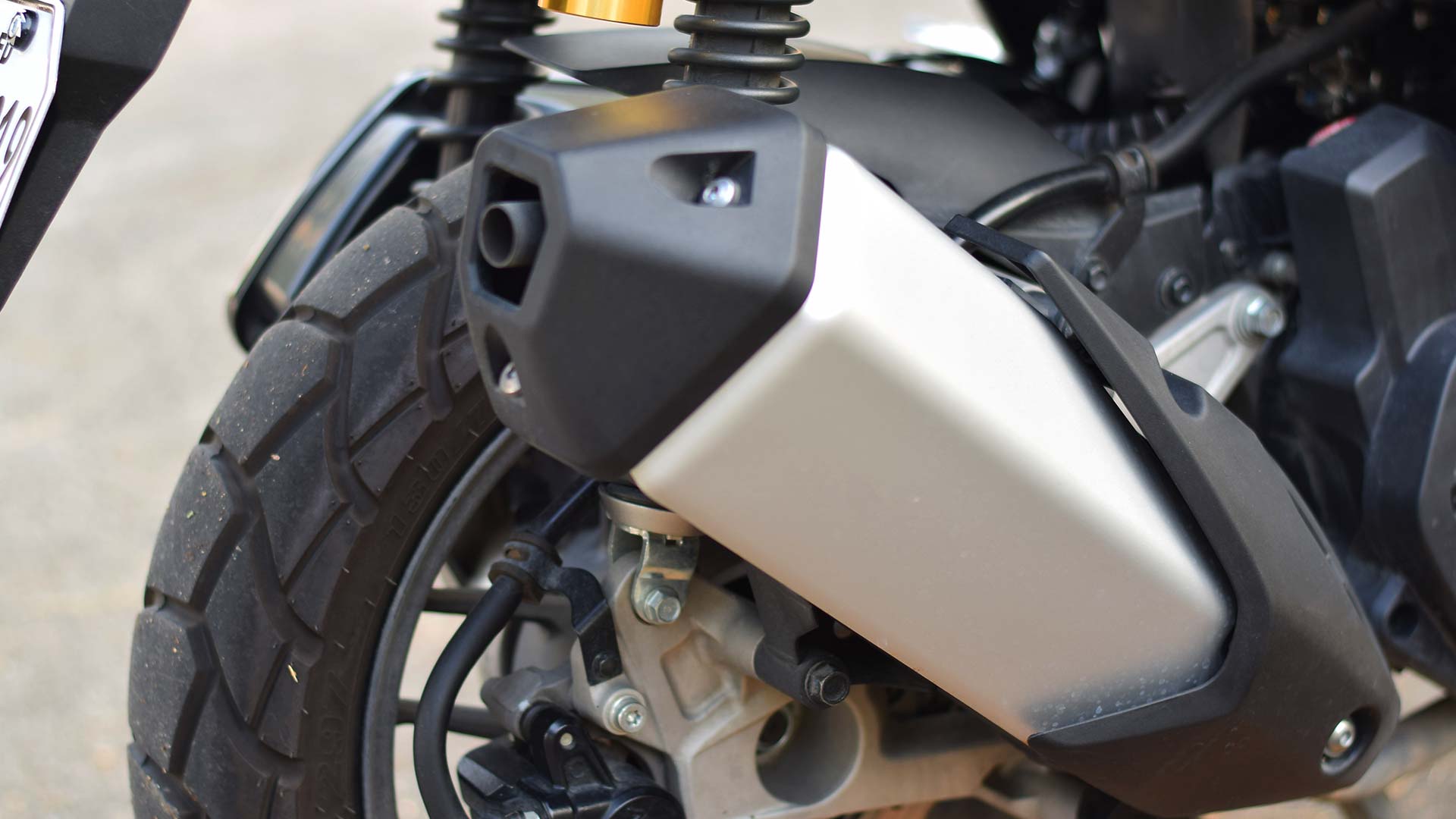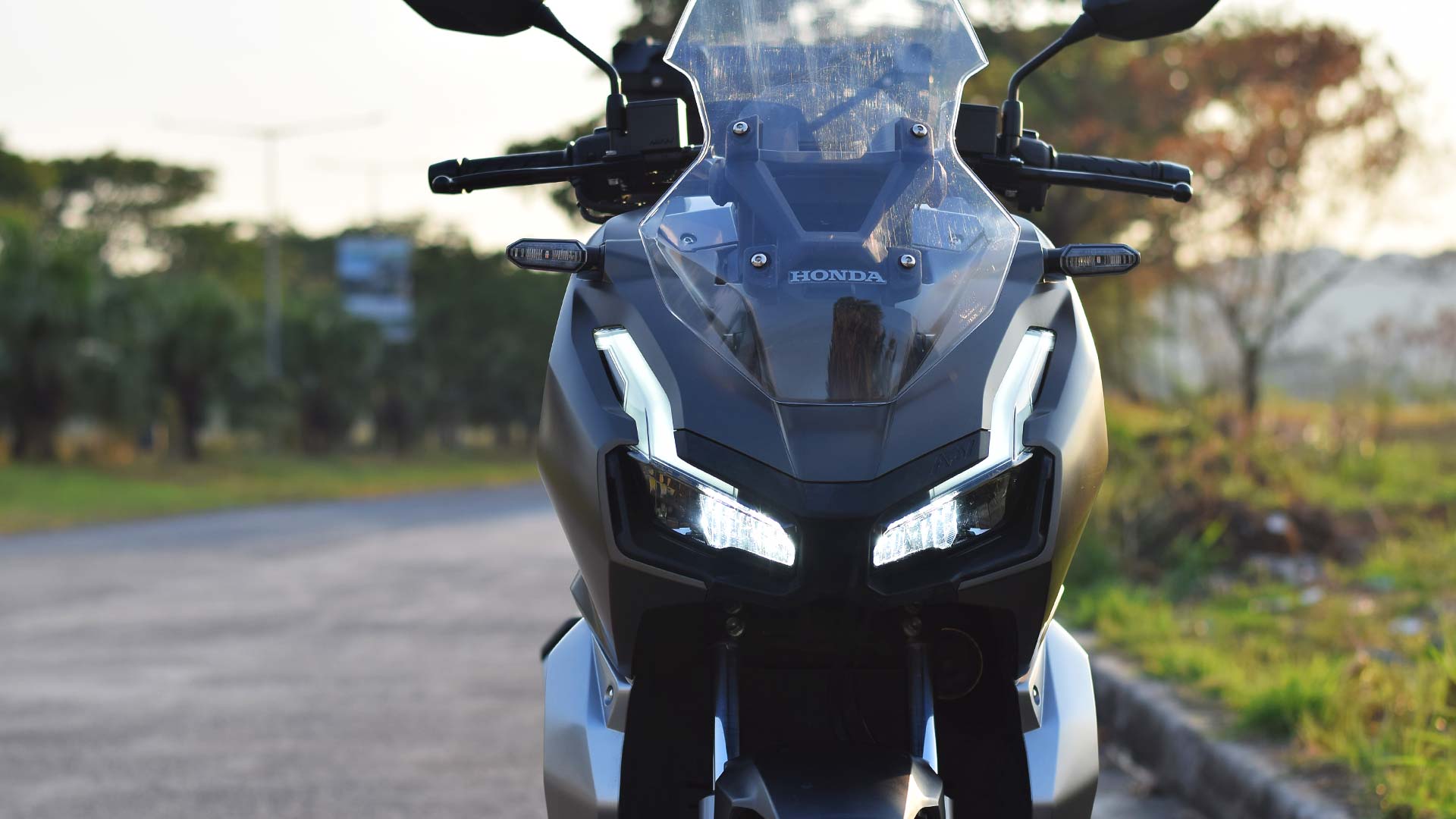 ADVERTISEMENT - CONTINUE READING BELOW ↓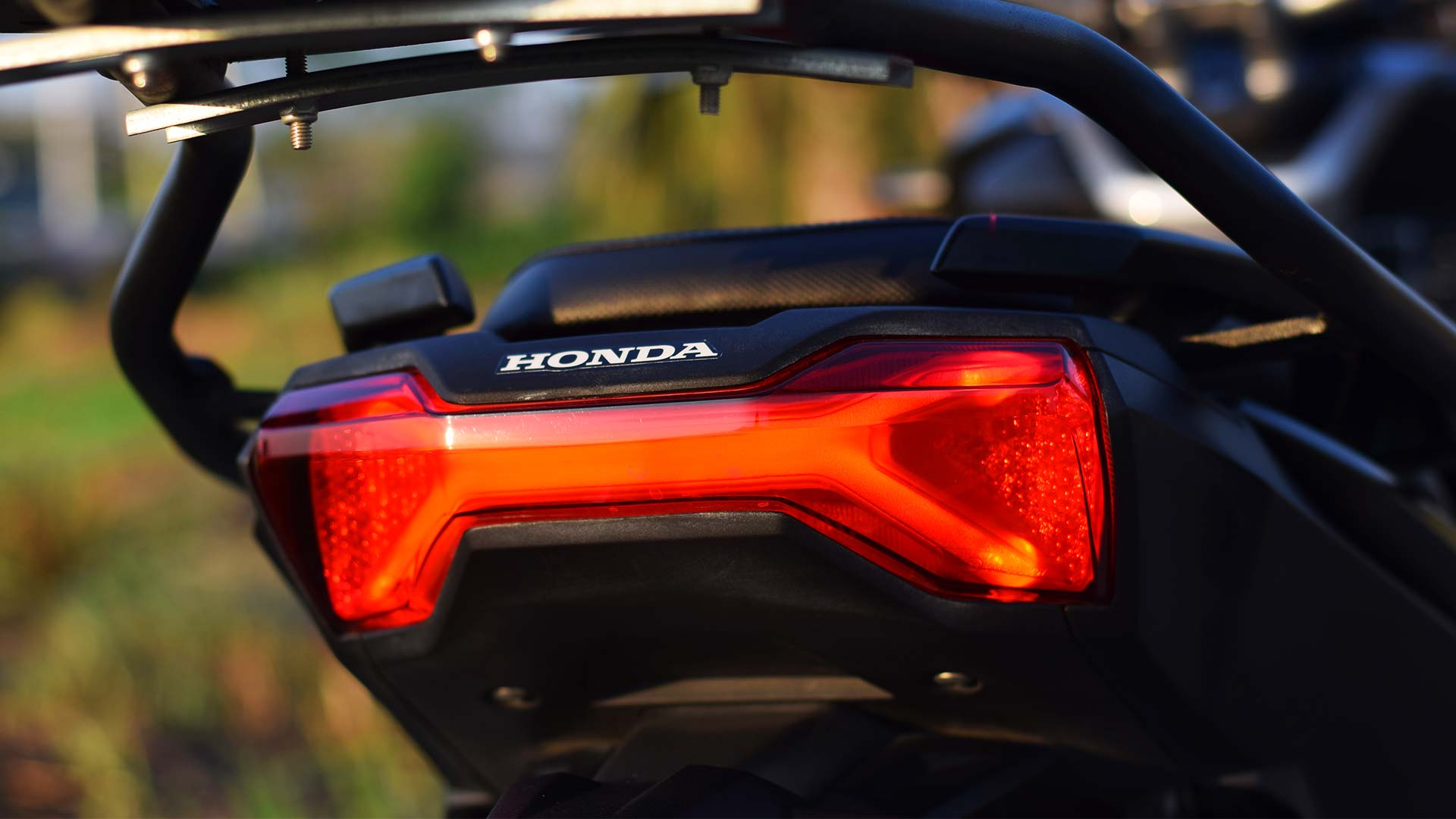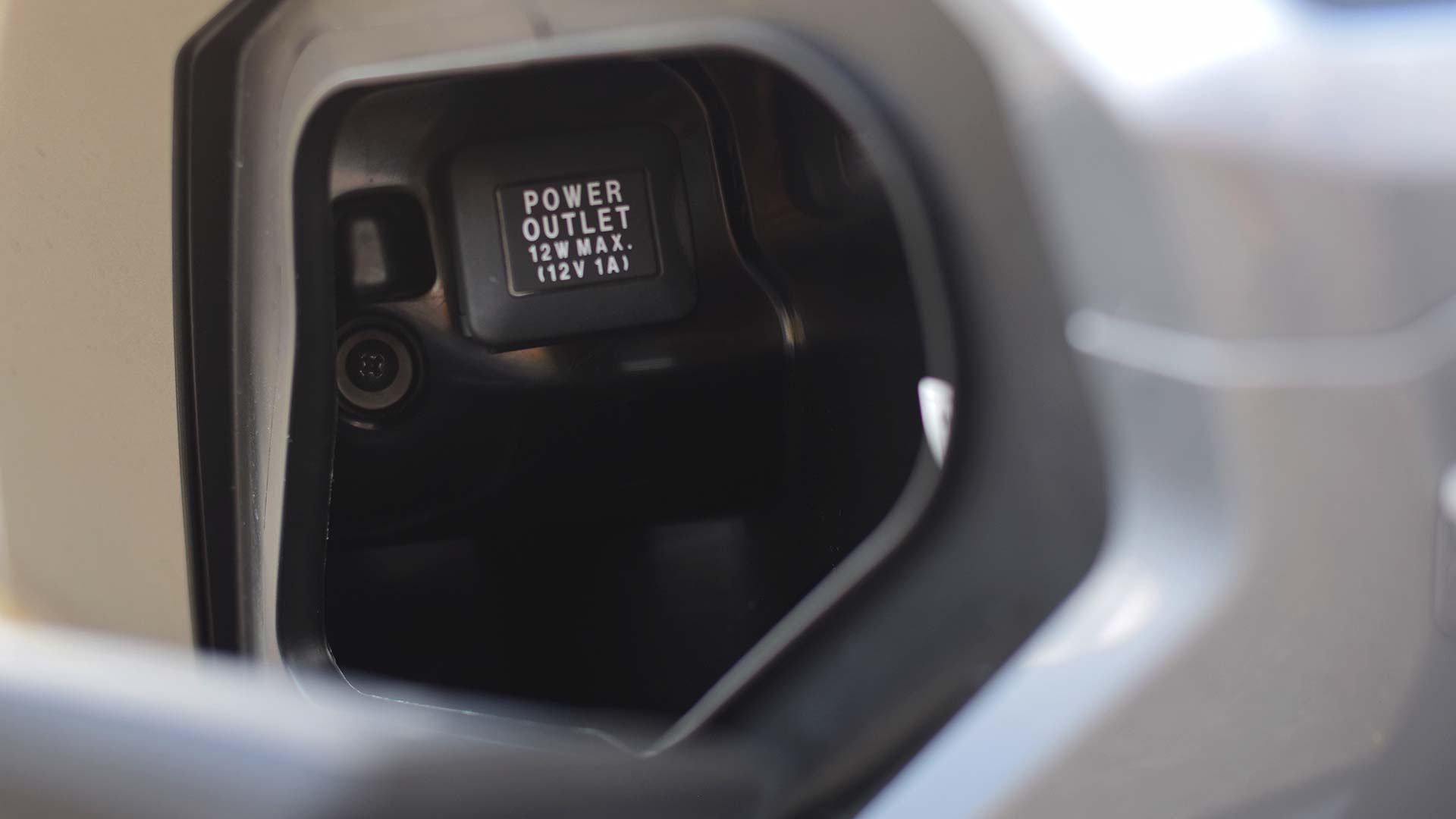 ADVERTISEMENT - CONTINUE READING BELOW ↓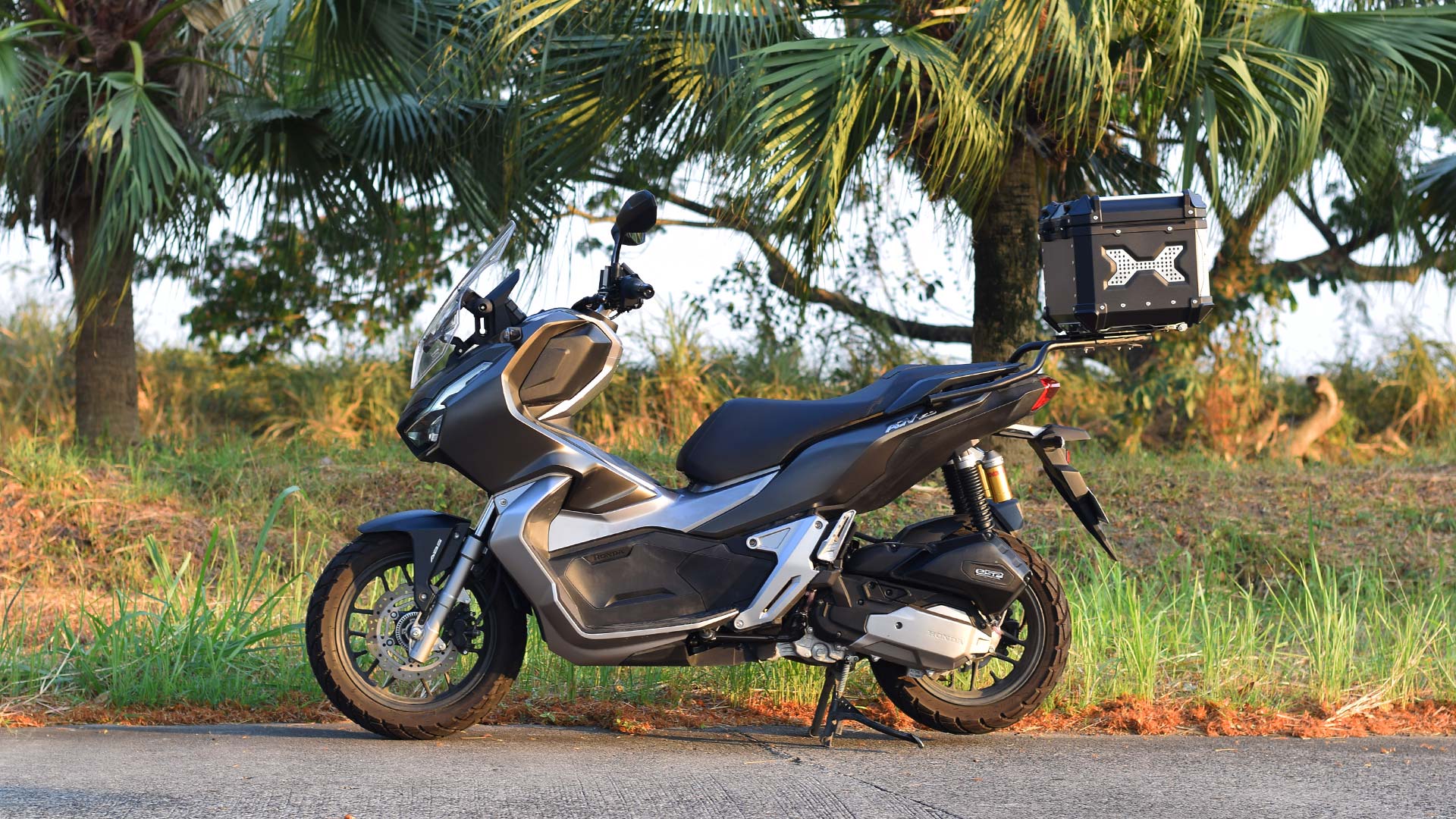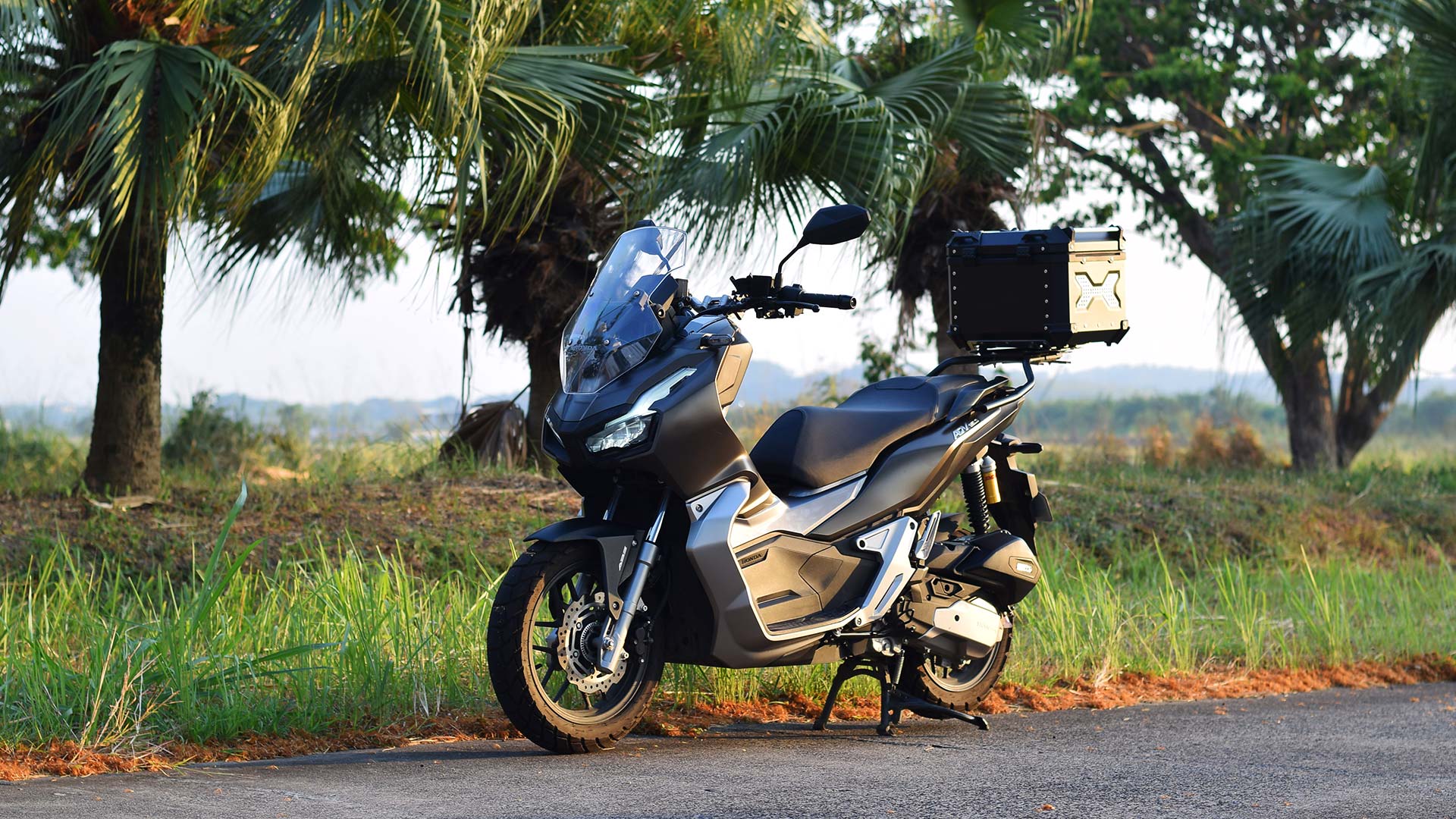 ADVERTISEMENT - CONTINUE READING BELOW ↓
NOTE: This article first appeared on TopBikes.ph. Minor edits have been made.
Top Gear Philippines is now on Quento! Click here to download the app and enjoy more articles and videos from Top Gear Philippines and your favorite websites.