Often referred to as a bullet masterpiece, the Kawasaki Ninja H2R has set its own category as a 'supercharged race bike' capable of pushing to 400kph. This tag came out right after it engaged in a series of outrageous sprint runs, challenging an F-16 fighter jet, a Formula 1 car, a Bugatti Veyron, and a Tesla Model S P100DL racer.
Just to give you guys a brief background, I've been riding the H2R for a year now, trying to extract its full potential on different racetracks: Sepang International Circuit in Malaysia with the 2018 model; and Clark International Speedway and Batangas Racing Circuit with the previous model owned by Wheeltek boss Roscoe Odulio. When production started in 2015, only four H2Rs were allotted by Kawasaki Japan to the Asian market and one of them went to Odulio.  Since then, the H2R has not been made commercially available to the Philippines.
But before I share my insights on this bike's brutal performance, let's start with the basics. Kawasaki built this bike for use only on closed courses and with no warranty. Owners should also accept all the responsibilities concerning the cost of service, maintenance, and repairs. The first H2R was launched back in 2015, and it quickly earned its rep as the "the fastest and most powerful production motorcycle in the market."
Continue reading below ↓
Recommended Videos
Here's my take on this intimidating track weapon.
Styling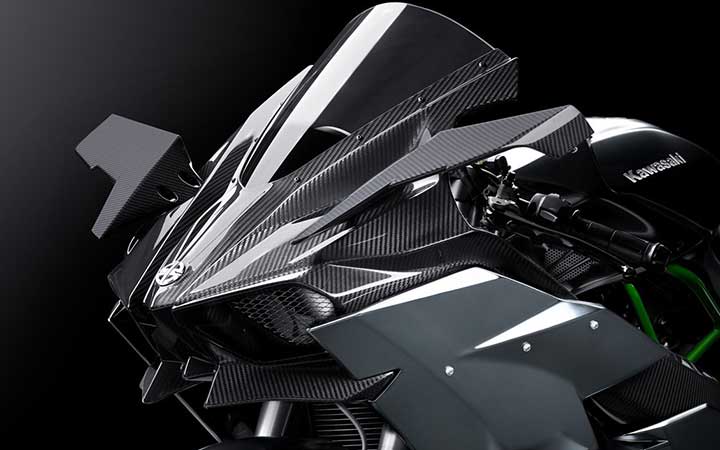 The new H2R features absolutely astounding detailed styling. It is equipped with an aero package that effectively produces downforce at high speed. Not only does this feature keep the bike firmly on the ground when you're making the most of the available power, but it also complements the H2R's overall bearing as baddest Ninja on the block.
Ride and handling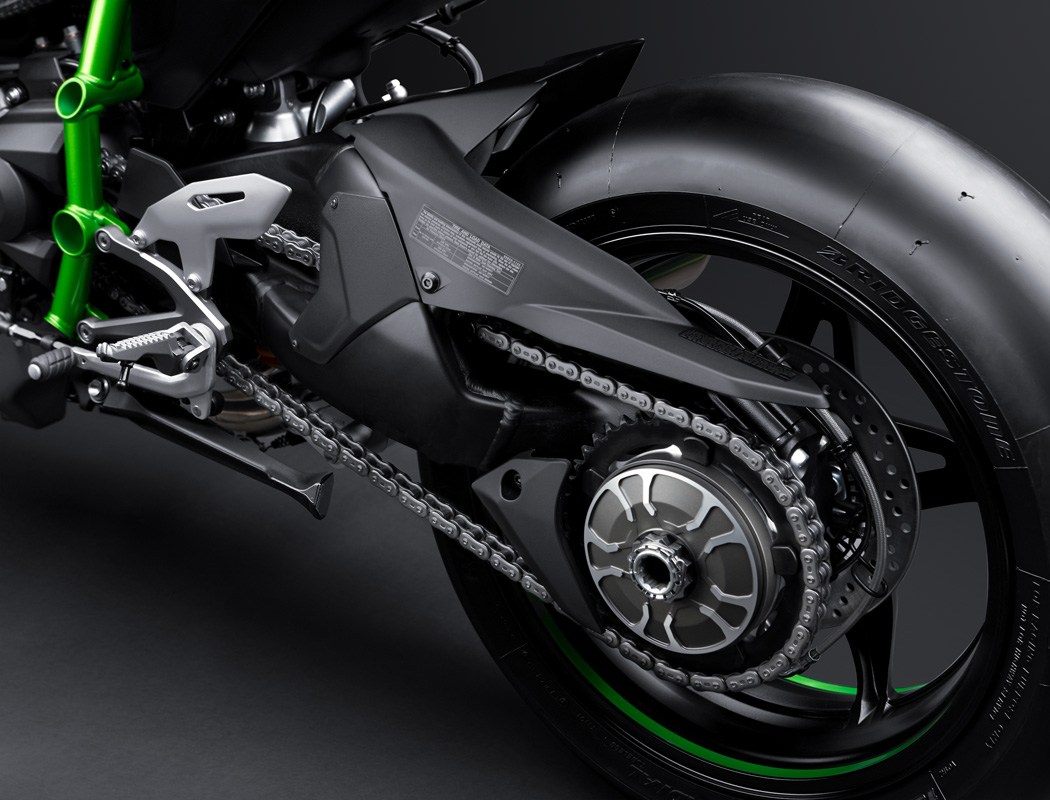 Obviously, the H2R has remarkable performance as it's armed with track-oriented superbike components like ultra-lightweight carbon fairings, Brembo brakes, and a new Öhlins TTX36 gas-charged shock with piggyback reservoir. Surprisingly, even with a longer wheelbase to lessen wheelies, this perfectly balanced bike handles impressively on the corners. Also, with its advanced suspension setup, the H2R can take on the tight corners of Batangas Racing Circuit as well as the high-speed turns of Sepang International Circuit. Its steering traits are as sharp and deadly as the weapons a ninja has in his arsenal, giving me this insatiable urge to attack every corner with brutality.
Engine performance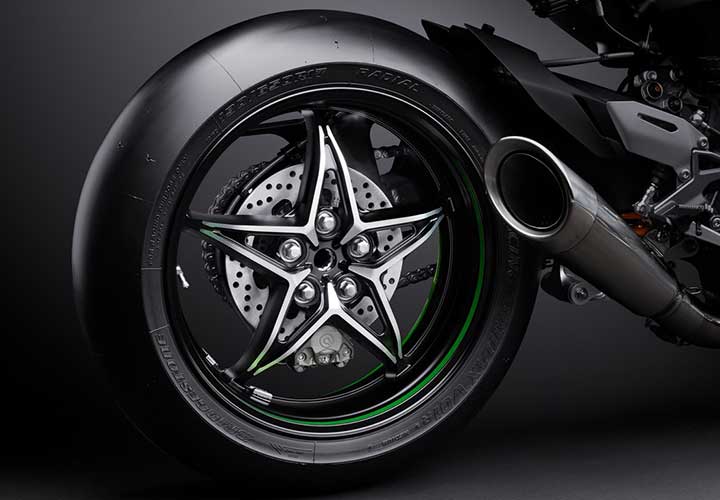 Riding a bike on the track shows its quality and flaws. The only downside of a supercharger-equipped bike like the H2R is the abrupt power delivery when you accelerate coming out of a turn. It takes too much effort just to make sure you have precise throttle control in order to have a smooth yet fast exit. Even with HR2's high power output that allows you to hit an incredible top speed of 305kph on the Sepang track, the huge Bembo brakes provide massive stopping power, especially during hard braking. It gave me confidence knowing that the bike would slow down and behave accordingly as I prepared to take on each corner.
The saddle
The solo seat is tapered at the front, which gives the rider full control of the bike when squeezing the tank with his legs. The saddle becomes wider toward the back portion, giving ample support for the rider's bum. This allowed me to endure long hours of track sessions. The bike's trellis frame is made of high-tensile steel. This translates to awesome flexibility that instantly provides feedback if you have enough traction to attack a corner at high speed. It's this simple: Faster cornering speed equals faster lap times.
Extra features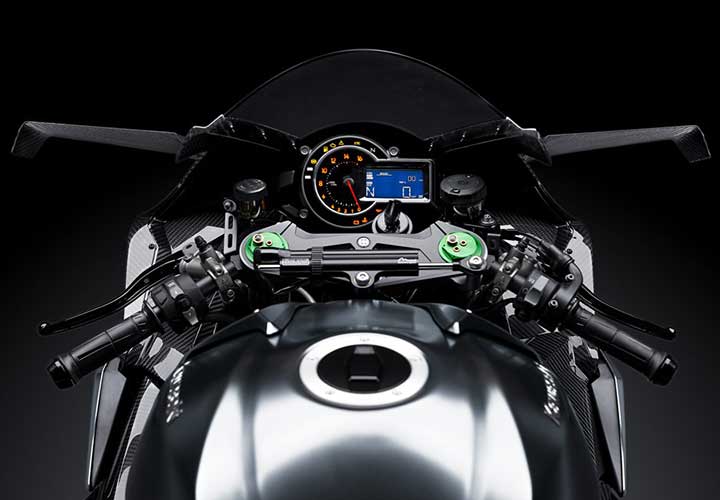 The H2R boasts a wide array of modern electronic nannies, including: ABS, traction control, cornering management control, engine braking control, a quick-shifter, an electronic steering damper, and launch-control mode to help you tame this beast as you attempt to push the needle to the redline.
Verdict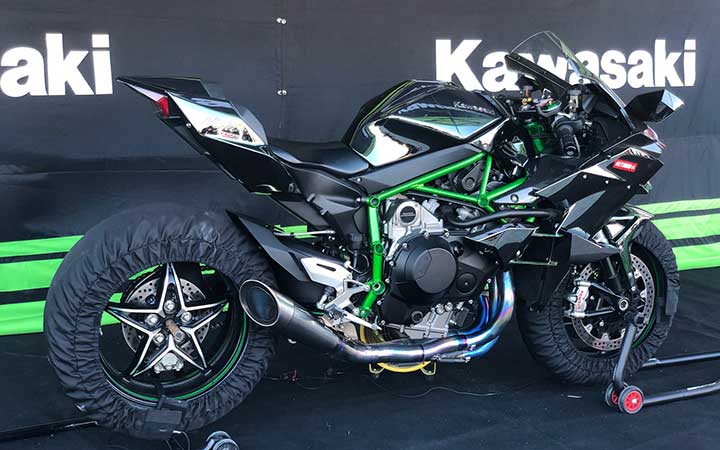 Overall, the Kawasaki Ninja H2R provides an exceptional riding experience. With a large spread of power just about anywhere in the rev range, it assures you of brute acceleration on straights and total control of the bike when cornering. As someone deeply involved in superbike racing, I have to say this is the kind of motorcycle I've dreamed of having! Honestly, the H2R experience was a crazy mix of nervousness and excitement. After realizing that I've failed to make the most of its full potential in the past, I'm determined to surpass my previous personal speed record in the next track session with this beast at Sepang.
How about 326kph, which the H2R has recorded on this MotoGP track? Gas pa more!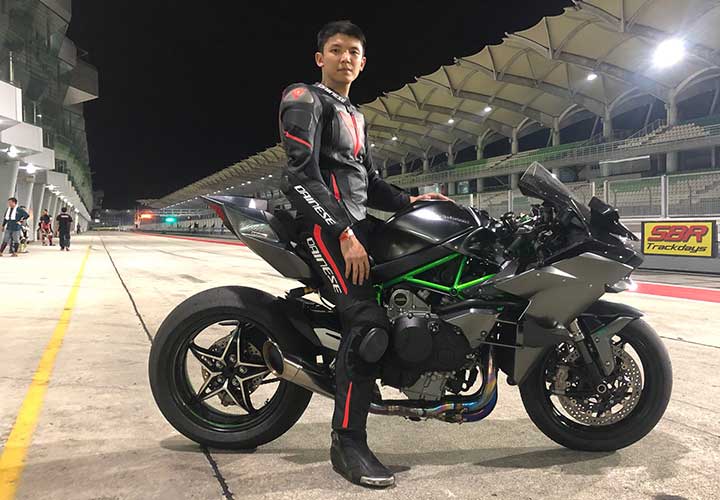 SPECS: 2018 Kawasaki Ninja H2R
Price: P3,200,000
Engine: 998cc DOHC liquid-cooled, supercharged I4
Power: 310hp/326hp (with ram air)
Torque: N/A
Transmission: 6-speed, return, dog-ring
Seat height: 32.7 inches
Curb weight: 216kg
Score: 19/20