There's just really something about classic bikes. The OGs. They're oftentimes the most eye-catching among any bunch. The only problem with them, really, is that they're never the best-equipped either.
This is what makes Triumph's lineup a real head-turner. The British brand has stayed true to its roots and over the years has rebuilt icons as two-wheelers fit for the modern era. One such example is the Bonneville T120.
Inspired by the very first Bonneville launched in 1959, the T120 bears a similar and beautiful retro design as its predecessor, but with loads of tech that you'd find in a modern motorcycle. I recently borrowed a unit—a Gold Line Edition at that—from Triumph Motorcycles Philippines and I was able to ride the bike around south on one rainy weekend. How did it fare? Here's what I've learned.
OTHER MOTORCYCLE REVIEWS YOU MIGHT WANT TO CHECK OUT:
Review: 2022 BMW F900 R
5 Reasons to buy a Husqvarna Svartpilen 401 and 2 reasons not to
ADVERTISEMENT - CONTINUE READING BELOW ↓
Styling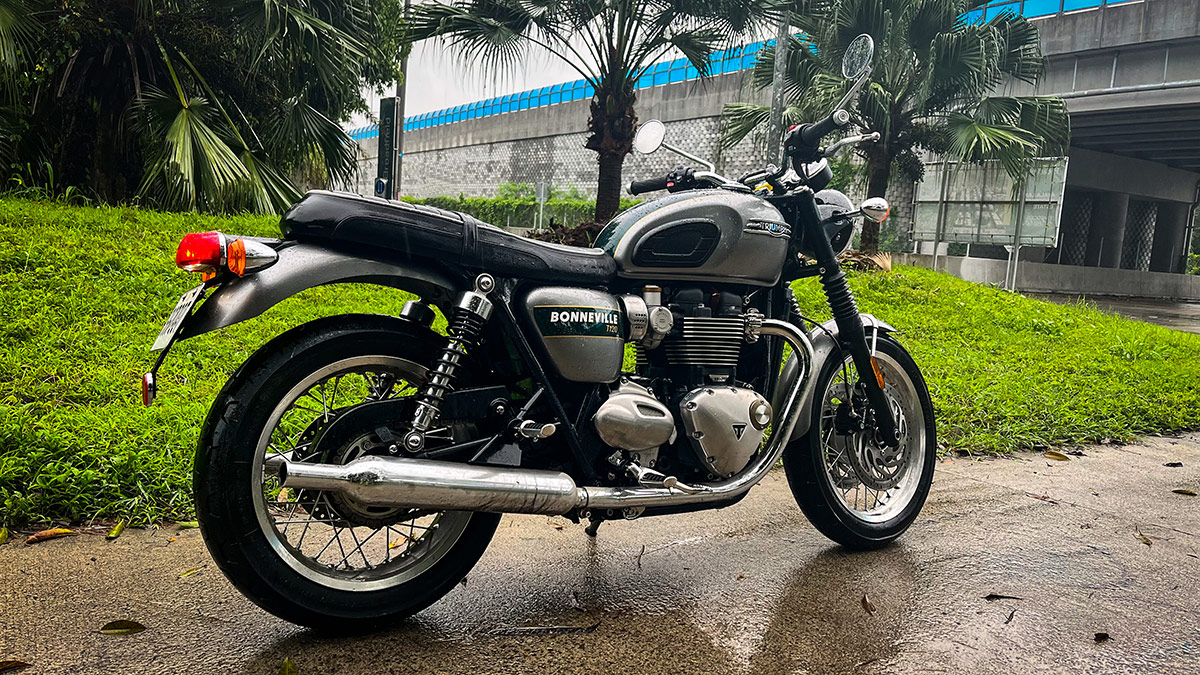 The Bonneville T120 has that quintessential classic design. The large round headlamp, the twin instrument cluster, the rounded side mirrors, and that bulky fuel tank give it that old-school bike silhouette. The protruding signal lamps on both ends of the motorcycle add further to that vintage look.
ADVERTISEMENT - CONTINUE READING BELOW ↓
Recommended Videos
The color combination of this particular Gold Line Edition model is rather neat, too. The Competition Green finish on the tank lined with the gold pinstripes blend well with the contrasting Silver Ice and black trim on the bike. There's a tasteful touch of chrome underneath courtesy of the twin tailpipes. I'm not exactly the biggest fan of the exhaust's design, but at least I find that the shine fits nicely with the overall design.
If I did own one of these, though, I'd probably keep it stock. The beauty of the bike is in its simplicity. At most, I'd probably put a saddlebag or two, but that's about it. I have minimal complaints about the design, and I'd be happy to keep this as it is. That's probably the tito in me talking, so I'm sure some old heads out there will agree.
ADVERTISEMENT - CONTINUE READING BELOW ↓
The saddle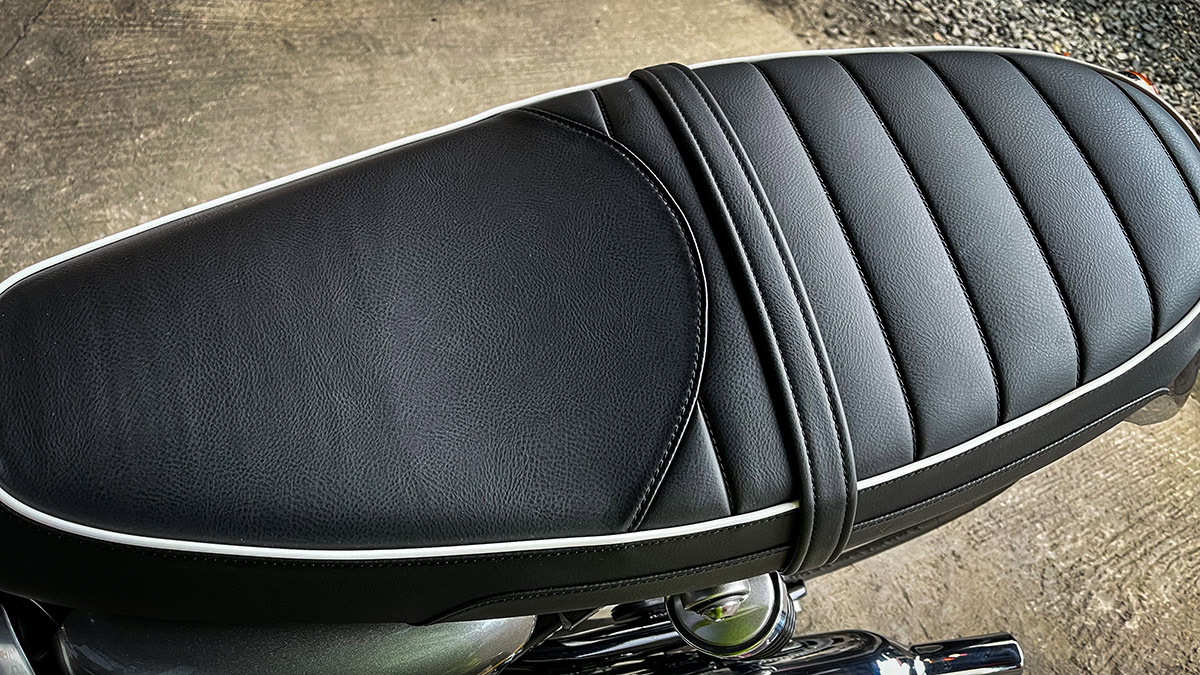 The T120's seat, apart from the fact that it looks really good, is fairly comfortable. It offers good cushioning and is pretty wide, and it was easy finding the perfect seat position each time I hopped on it. It didn't interfere with my riding position, so handling the bike was easier even if I wasn't able to flatfoot it.
ADVERTISEMENT - CONTINUE READING BELOW ↓
Unlike the other Triumph bike I recently tested—looking at you, Street Scrambler 900—the Bonneville T120 also isn't a nightmare for whoever's riding pillion. It's good to keep that in mind. The seat widens towards the back, and while the foam is a bit firmer on that end, it's still better than most motorcycle seats I've tried out. The riding position for the passenger is also relaxed, as the rear footpegs are a bit high.
The only real gripe here is that there's just an absence of a grab bar or anything whatsoever to help keep the pillion rider in place. It's the same problem I had with the BMW R nineT. *sigh* Just classic bike things, I guess.
Engine performance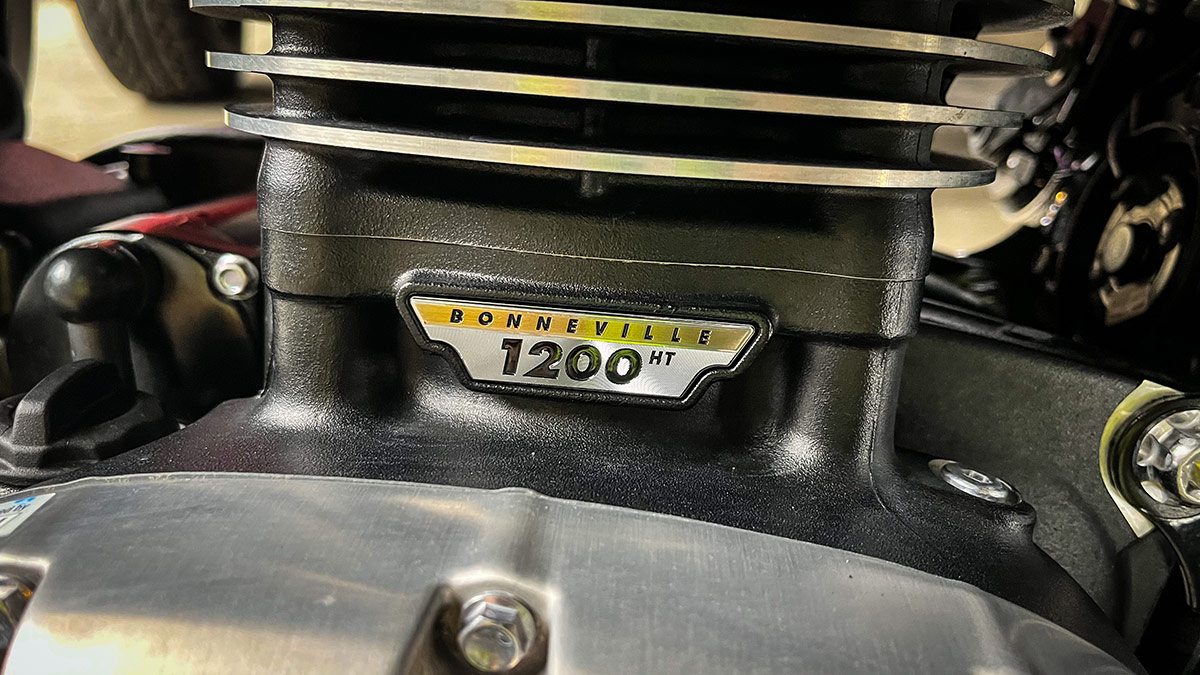 ADVERTISEMENT - CONTINUE READING BELOW ↓
The Triumph Bonneville T120 is powered by a 1,200cc liquid-cooled, parallel twin engine with a single overhead camshaft (SOHC). This SOHC configuration probably explains how torque peaks at 105Nm at just 3,500rpm. Peak horsepower is decent, too, at 78.9hp at 6,550rpm, but the total power produced won't feel like the bike's being propelled by a massive 1.2-liter unit.
The powertrain does feel a bit sluggish, but I'm not complaining. The Bonneville T120 feels like a real classic cruiser at its core. It thrives on long rides on the expressway, gliding at 100kph with ease, keeping the revs at a minimum even without having to use all six gears. What makes the cruising experience better for me is the low, bassy exhaust note when the bike runs at a lower rev range.
The engine is also pretty frugal for its size. After mostly highway riding with some kilometers in the city, I got about 25km/L, which is more than decent. I've used bikes with less than half of the T120's displacement yet struggle to get to that 30km/L mark. That being said, I didn't ride the Bonneville hard, so I'm not sure how its fuel economy will look like when you go heavy on the throttle.
ADVERTISEMENT - CONTINUE READING BELOW ↓
Ride and handling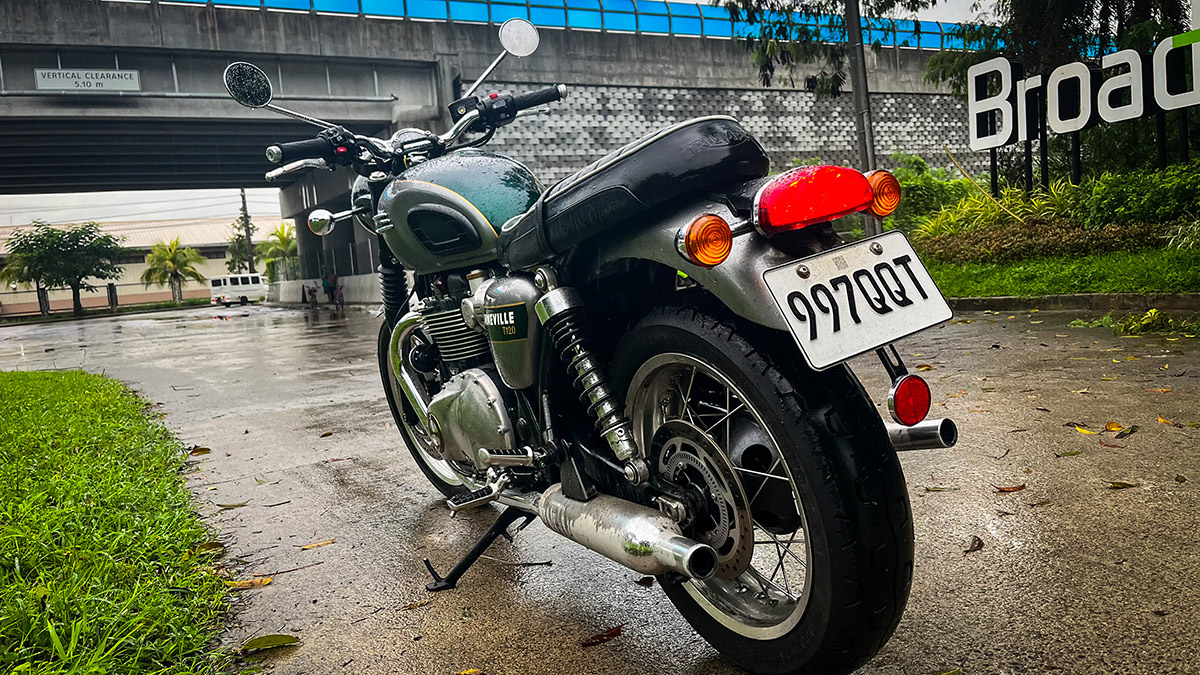 The Bonneville T120 is no scrambler that can tackle light trails. It also doesn't perform like a sport bike, so tracks or even twisties aren't the bike's strengths. As I implied earlier, this bike was built for cruising on long, open roads. And that's exactly what I did with it.
ADVERTISEMENT - CONTINUE READING BELOW ↓
The majority of my weekend was spent riding on open highways with this Triumph, and it did not disappoint. The suspension is a bit on the firm side, but it wasn't a problem on properly paved expressways. Fatigue wasn't an issue either, as riding this thing wasn't too tiring at all.
That's not to say that you won't find mountain roads fun when you're on this bike, because it will still hold its own on, say, Marilaque. It's just not that agile, though, so don't expect it to slice through tight corners.
Perhaps the stock Pirellis help a bit with that. The 100/90-18 front and 150/70-17 rear tires provided good grip, and not once did I had any problems with traction even under severe weather conditions. By severe, I mean heavy rains, of course, which basically summed up about 90% of my weekend with this bike. But that in and of itself is probably a testament to just how easy it is to ride the T120.
ADVERTISEMENT - CONTINUE READING BELOW ↓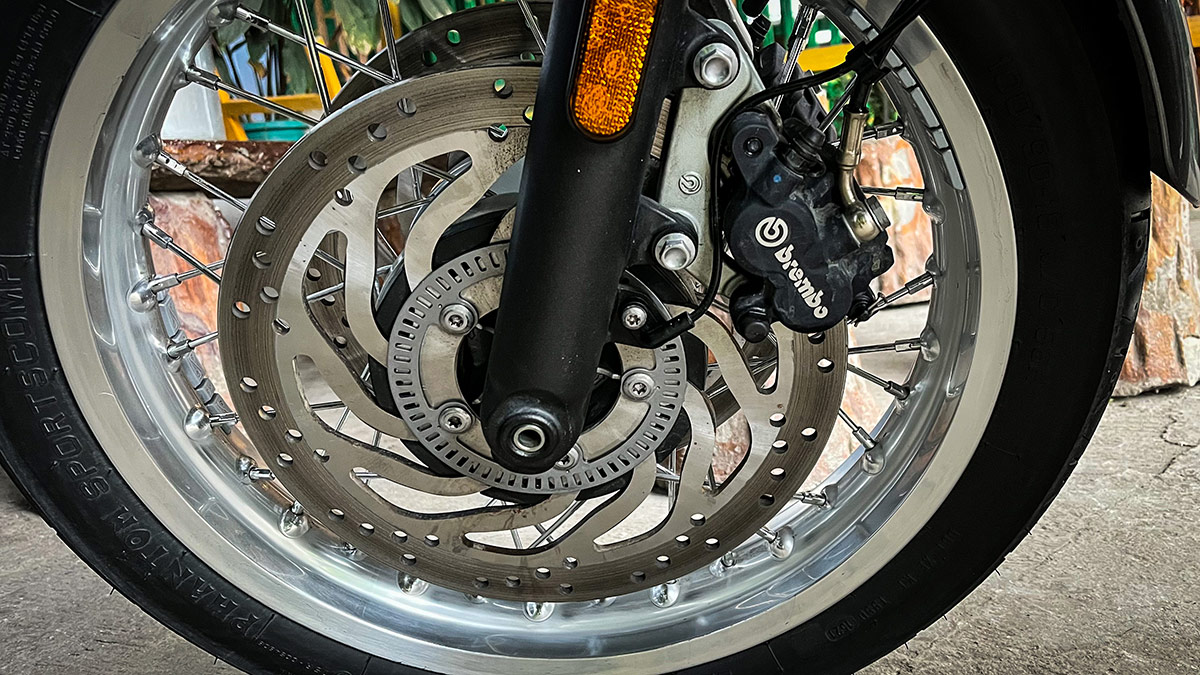 Stopping power isn't an issue, as the twin 310mm disc brakes up front with the Brembo two-piston caliper and the 255mm disc brake at the back with the Nissin caliper are more than capable of grinding this bike to a halt even when riding at speed. In case of sudden hard-braking, you have ABS on both wheels as your safety net.
ADVERTISEMENT - CONTINUE READING BELOW ↓
Slow maneuvers can prove challenging, though, as the bike is pretty heavy. Slow-moving traffic will also be an issue, as the engine does tend to get a bit hot—I actually got burn marks on my rain gear because of that. At the very least, the brake and clutch levers aren't too stiff unlike in other bikes I've previously tested, so I wasn't grimacing in pain as I crawled through a few gridlocks in the metro.
OTHER MOTORCYCLE STORIES YOU MIGHT WANT TO CHECK OUT:
5 Things I learned about the BMW R1250 GS after my first long ride with it
First ride: The new Honda AirBlade 160 is as solid as ever
Extra features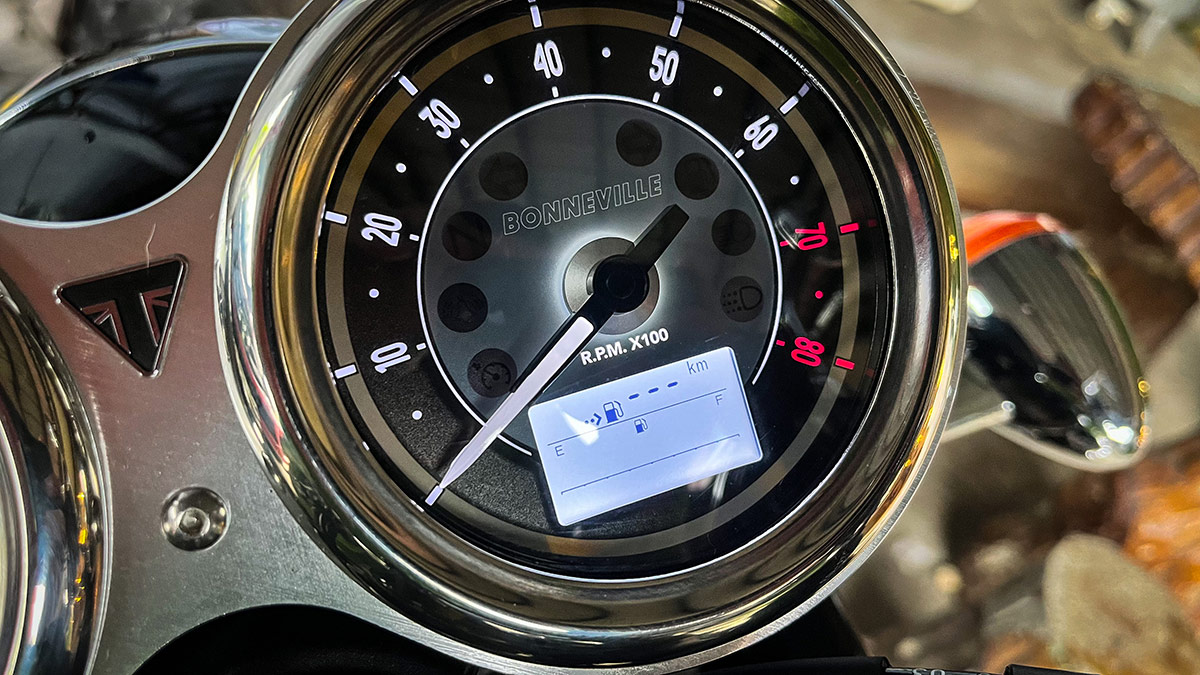 ADVERTISEMENT - CONTINUE READING BELOW ↓
Remember how I said this classic bike is fitted with modern tech? There's actually plenty to go by here. For starters, the T120 comes with cruise control. The one-button operation might get confusing at first, but it's actually really easy to use. I found myself relying on this feature a whole lot. This just further drives home my point that the T120 isn't meant for high speeds or tricky terrain.
Kudos to Triumph for adding in a proper fuel gauge, too, and not just a range indicator. The twin gauges may only be analog to keep the retro vibe going, but at least the integrated digital displays, while only small, have all the information you'll need.
Multiple ride modes are available with the T120, too. As you've probably guessed, I used Rain mode more than I wanted to and more than I did the default Road mode, but at least now I know this feature will serve its purpose well when needed.
ADVERTISEMENT - CONTINUE READING BELOW ↓
Verdict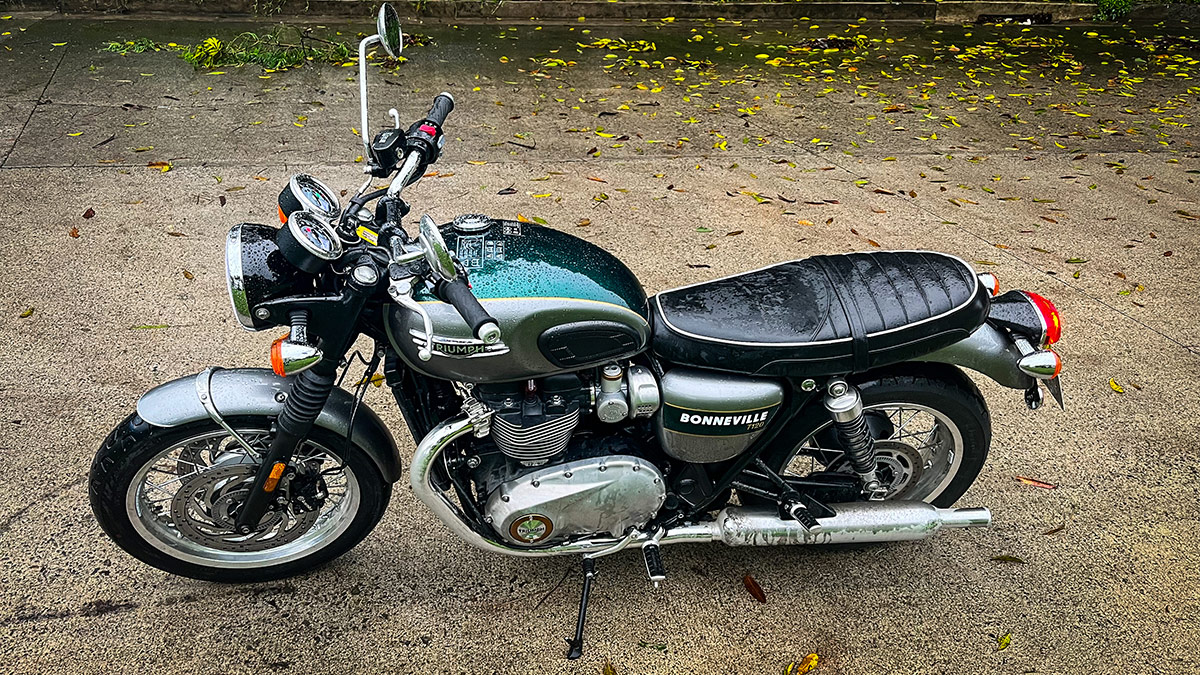 The Triumph Bonneville T120 is arguably one of the most beautiful classic bikes available in our market right now, and it could also be one of the most well-equipped. With its chunky and punchy powertrain, updated tech, and elegant design, it's a proper recreation of Triumph's most iconic nameplate.
ADVERTISEMENT - CONTINUE READING BELOW ↓
The asking price may be a bit steep at P945,000 for this Gold Line Edition model, but considering all that you're getting for just under a million, it's actually good value for your money. Triumph has hit the mark with the Bonneville T120, and it'll be a perfect fit for anyone looking for a laid-back two-wheeler—tito or otherwise.
SPECS: Triumph Bonneville T120 Gold Line Edition 2022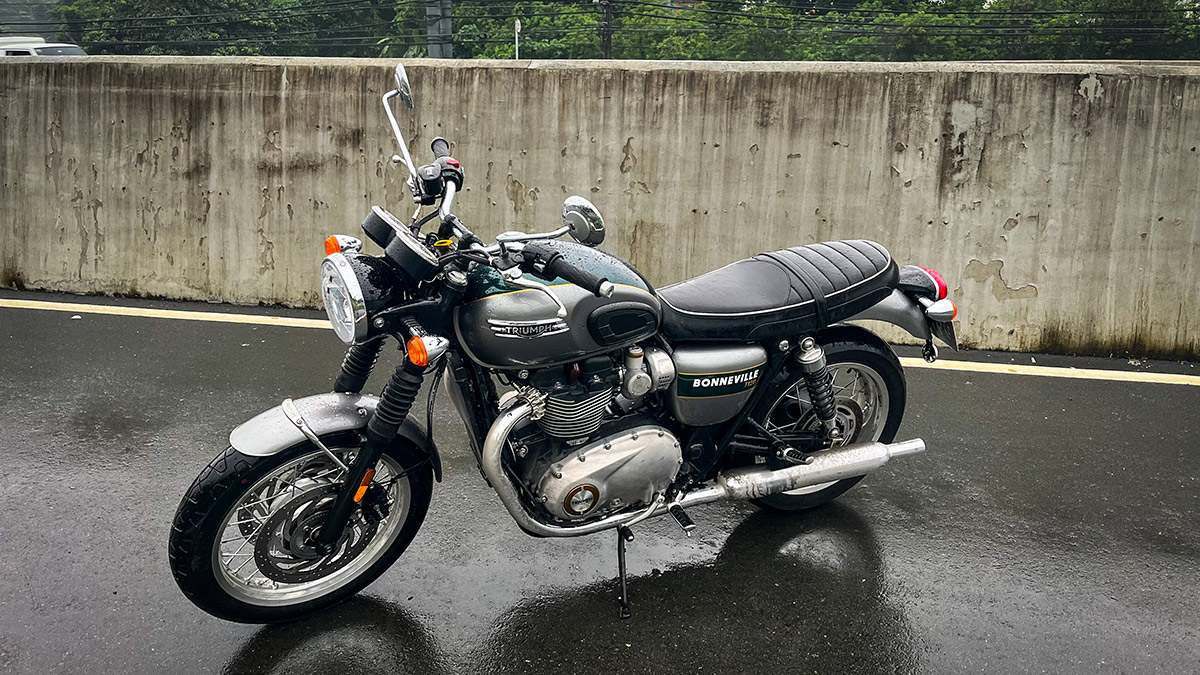 ADVERTISEMENT - CONTINUE READING BELOW ↓
Price: P945,000
Engine: 1,200cc liquid-cooled, parallel-twin
Transmission: 6-speed manual
Power: 78.9hp @ 6,550rpm
Torque: 105Nm@ 3,500rpm
Seat height: 790mm (31 inches)
Score: 19/20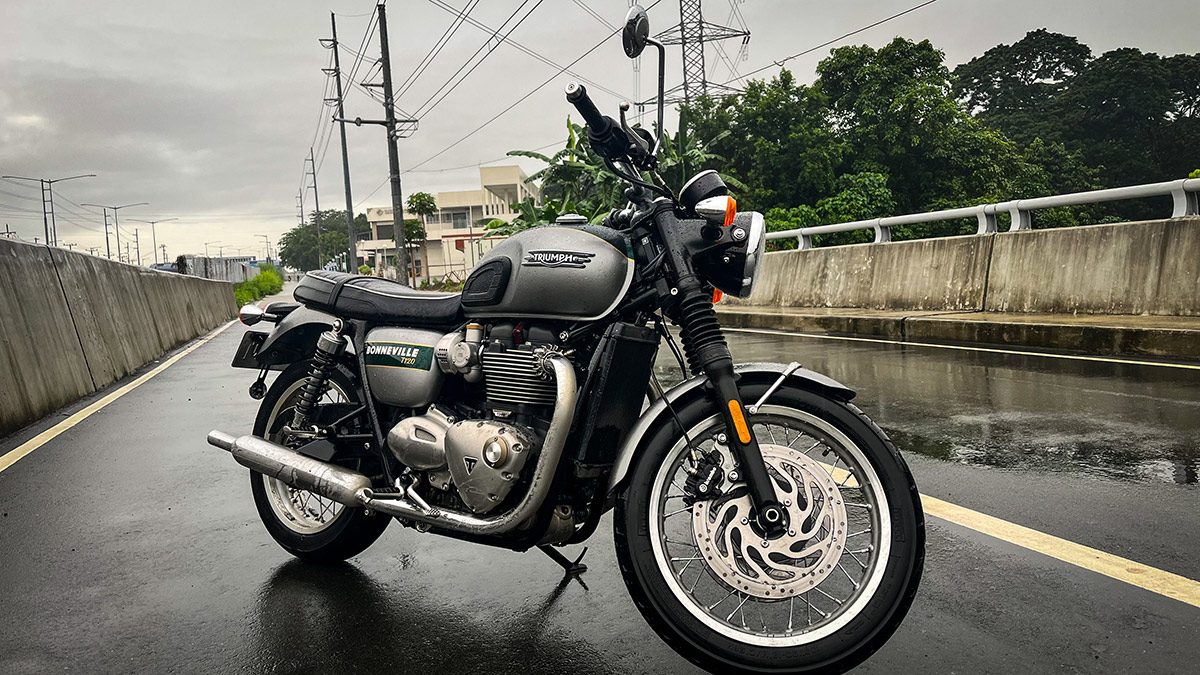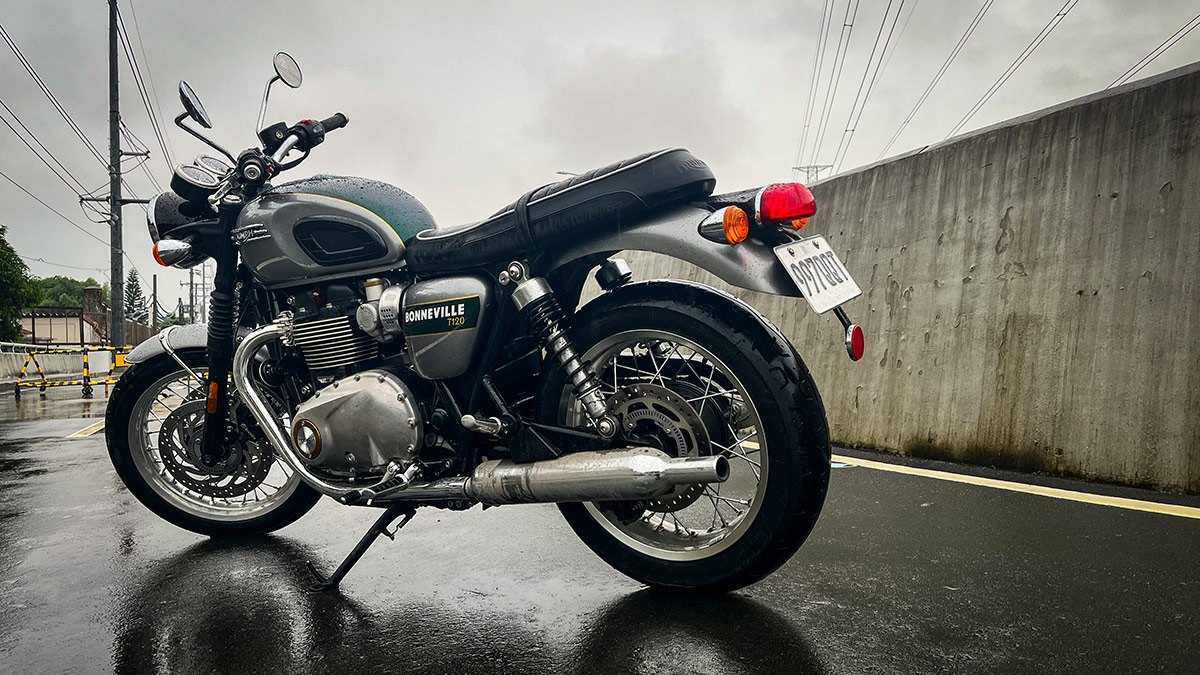 ADVERTISEMENT - CONTINUE READING BELOW ↓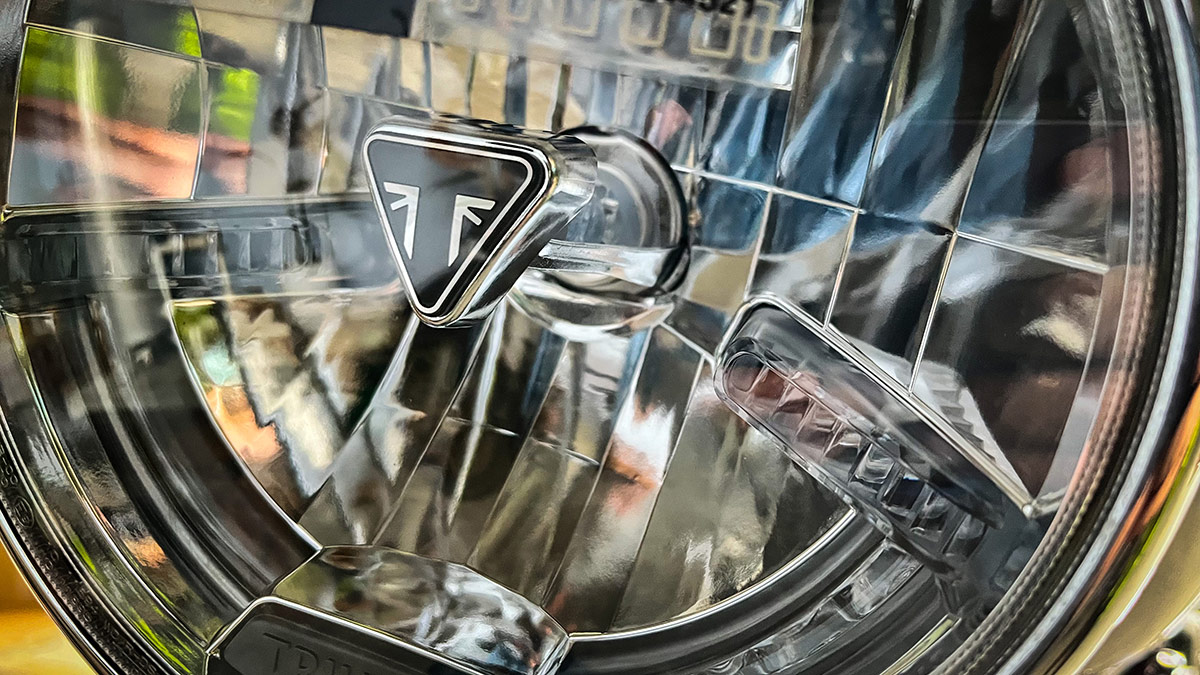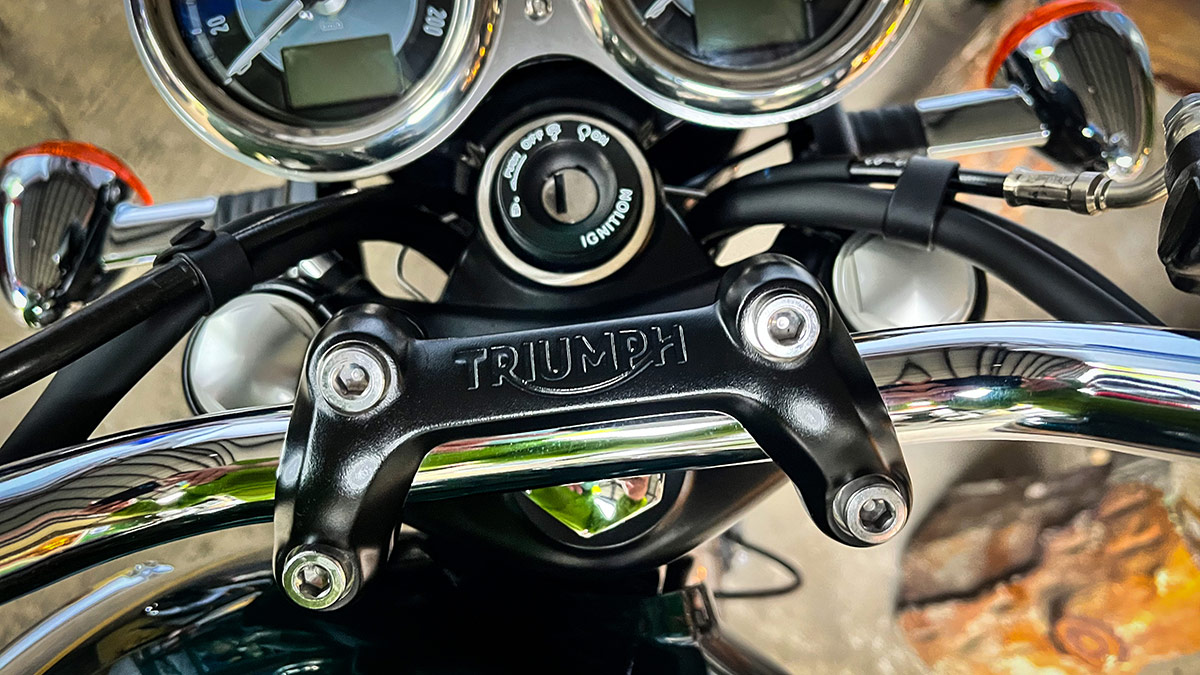 ADVERTISEMENT - CONTINUE READING BELOW ↓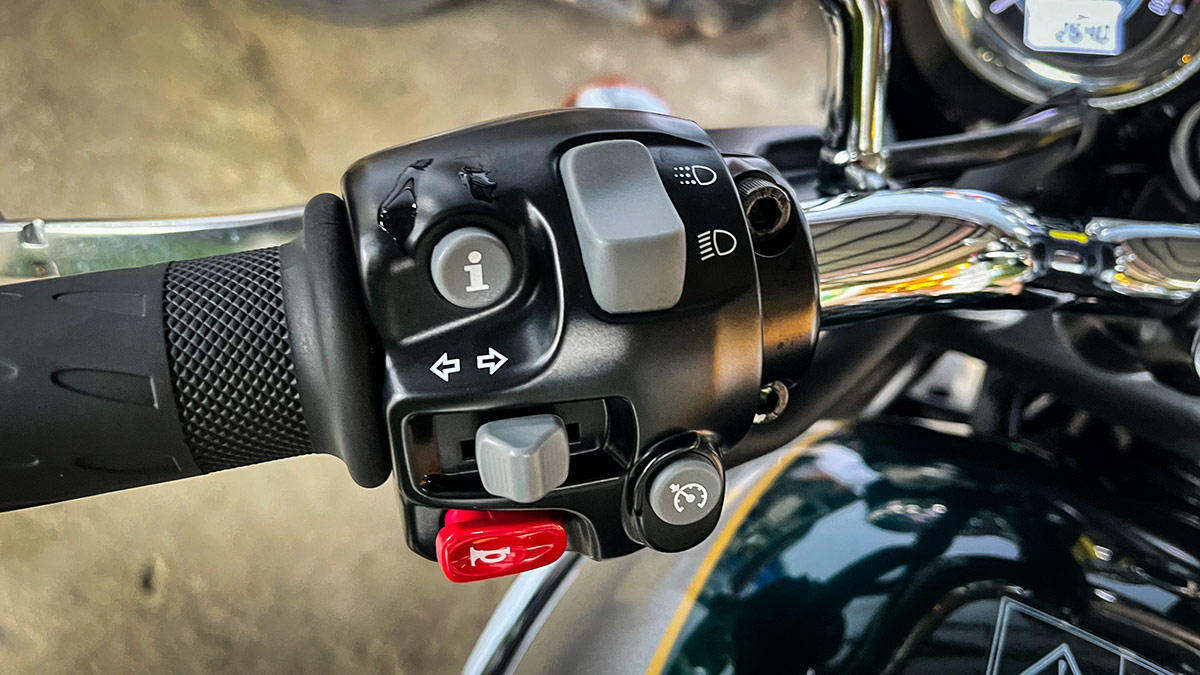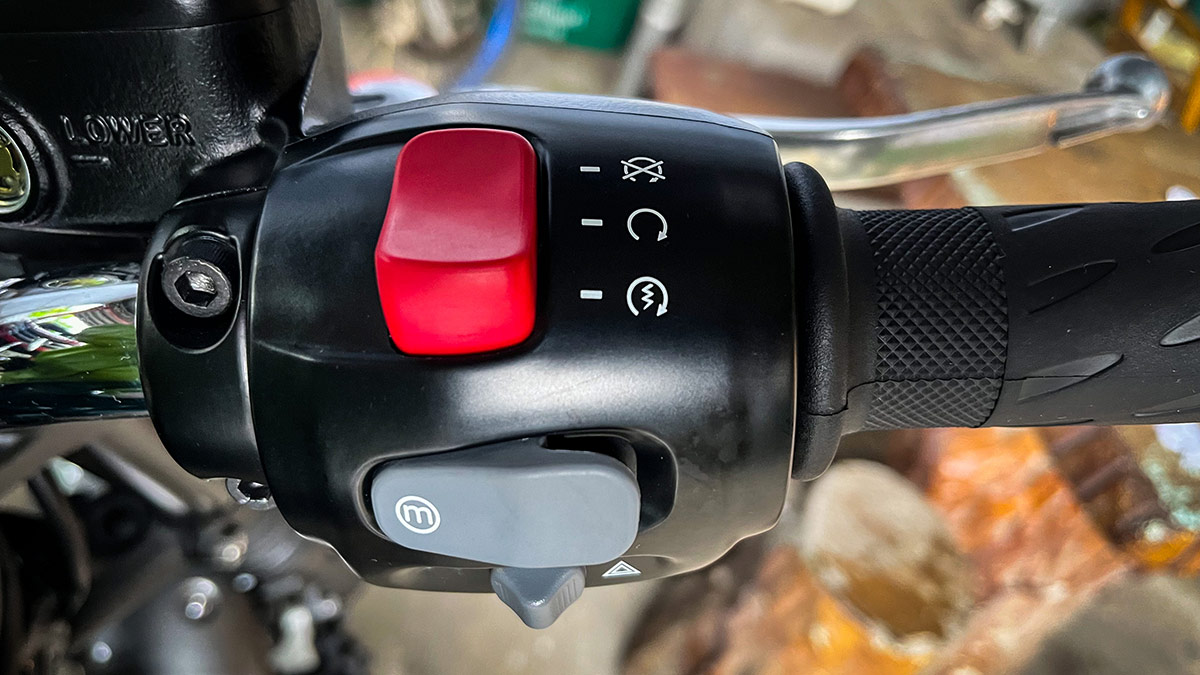 ADVERTISEMENT - CONTINUE READING BELOW ↓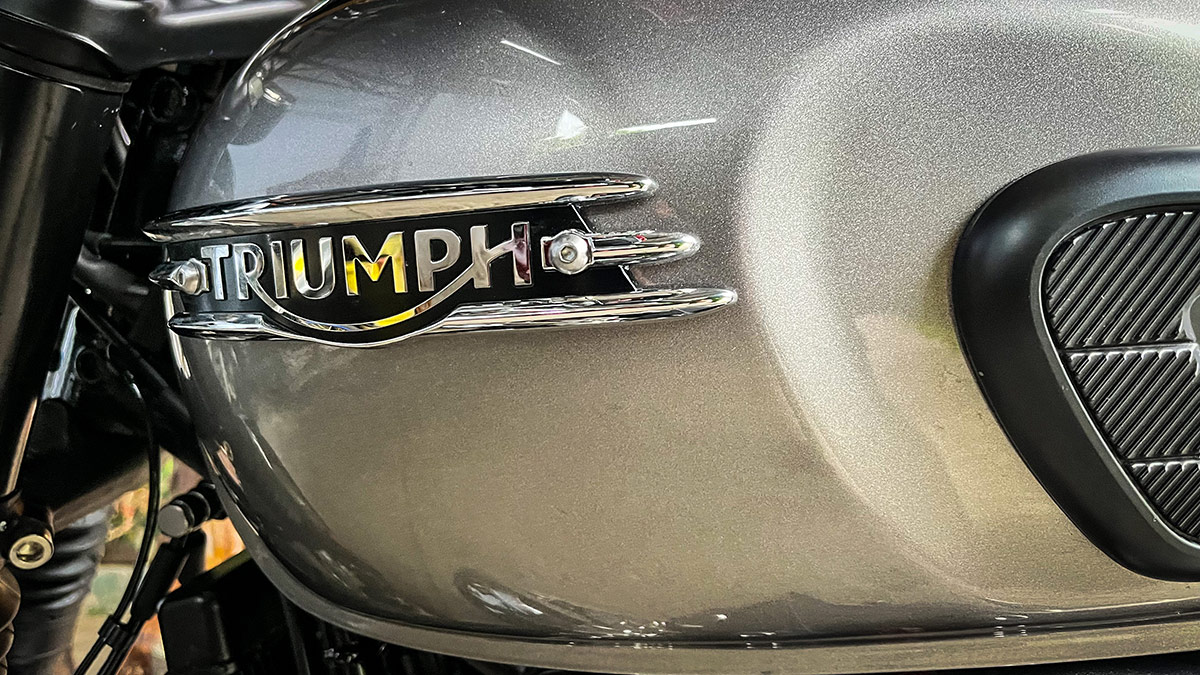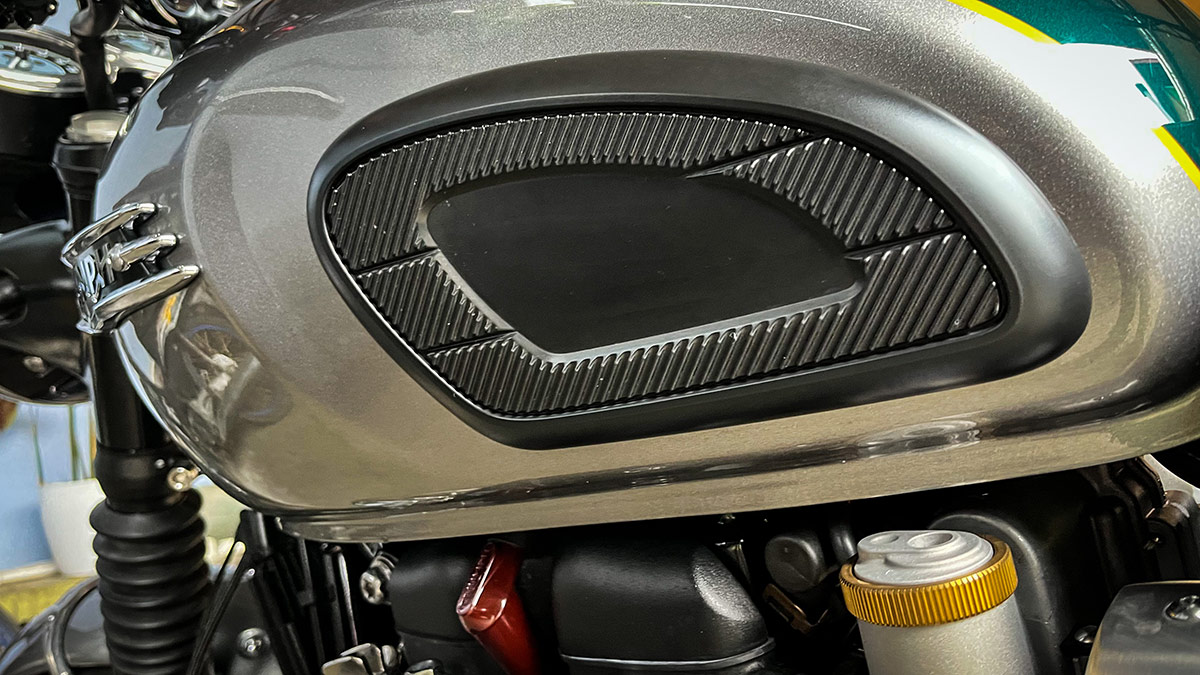 ADVERTISEMENT - CONTINUE READING BELOW ↓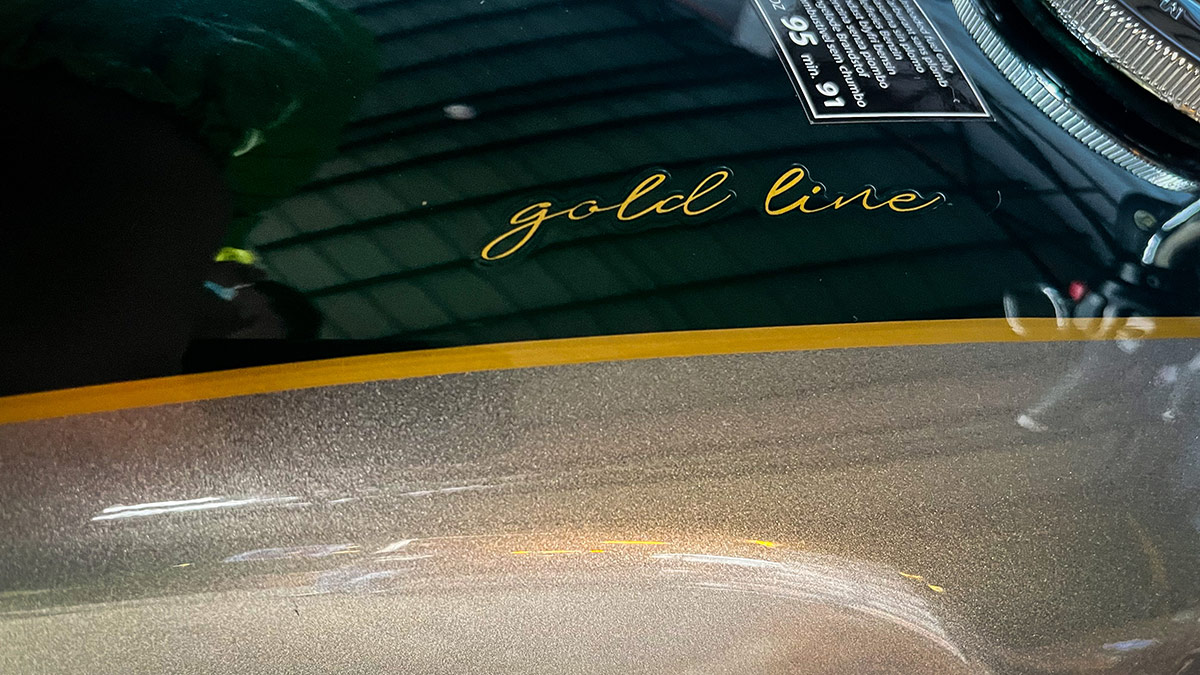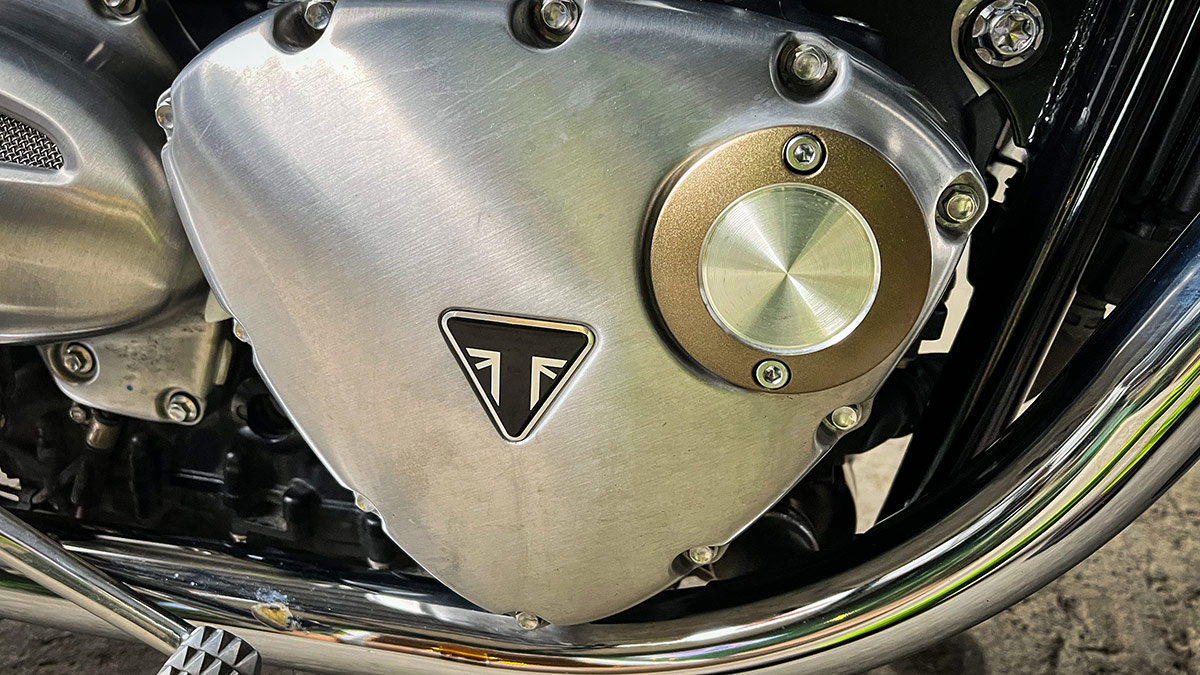 ADVERTISEMENT - CONTINUE READING BELOW ↓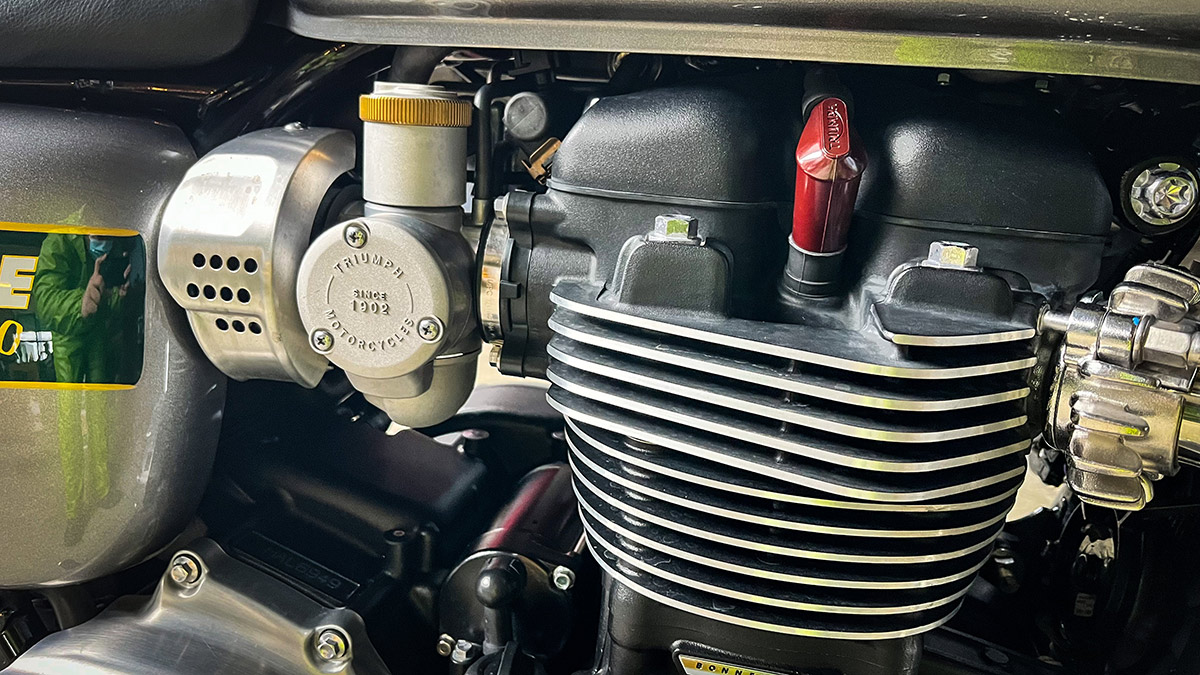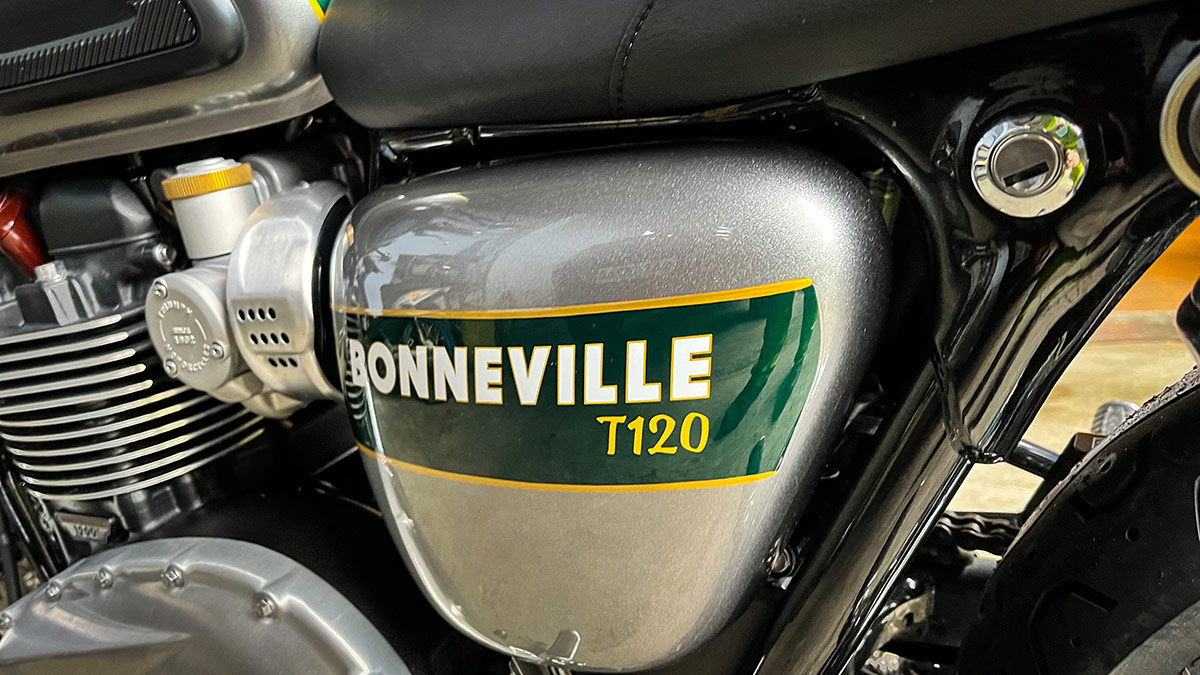 ADVERTISEMENT - CONTINUE READING BELOW ↓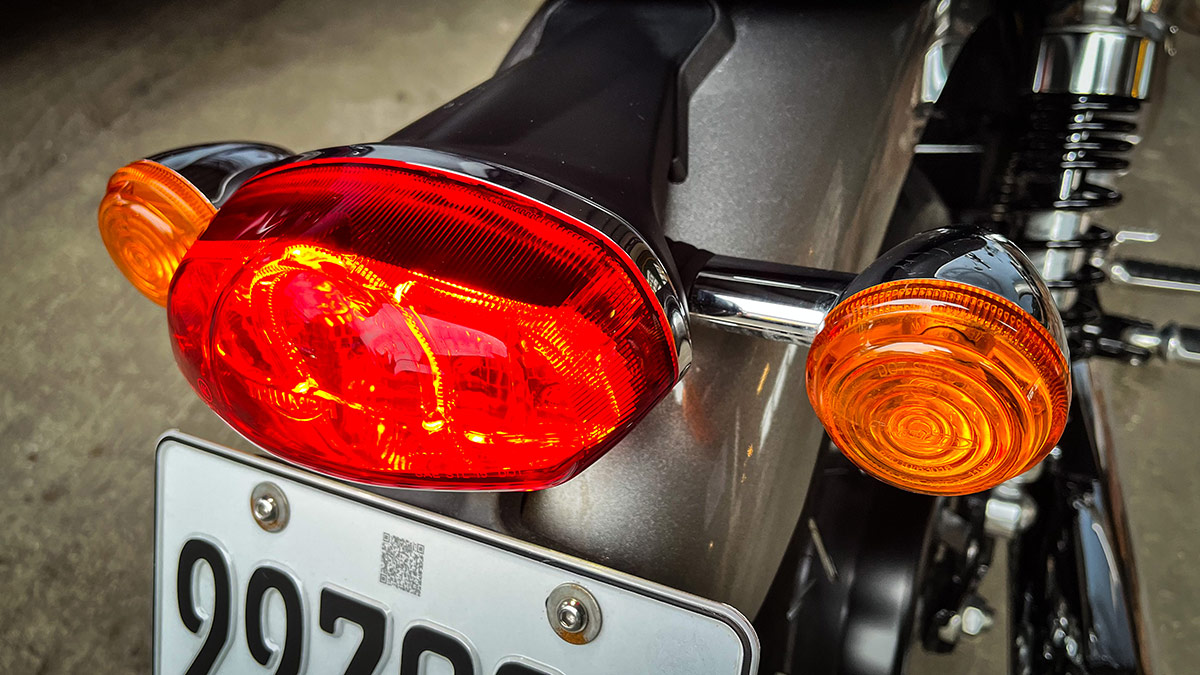 ADVERTISEMENT - CONTINUE READING BELOW ↓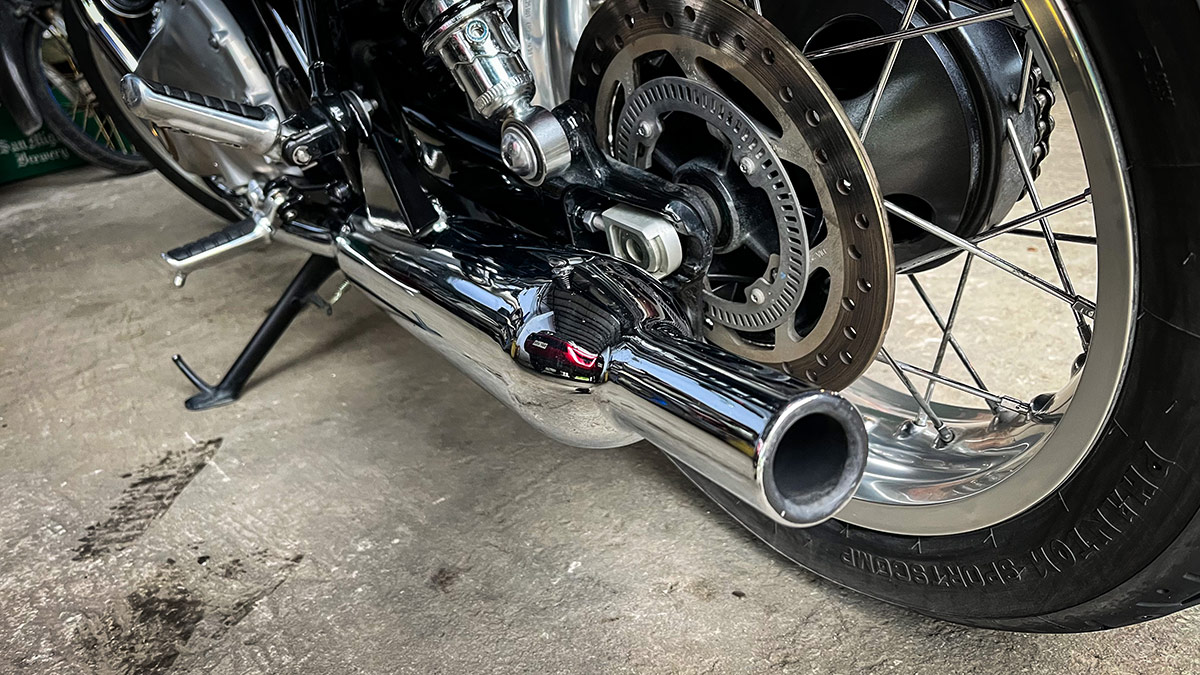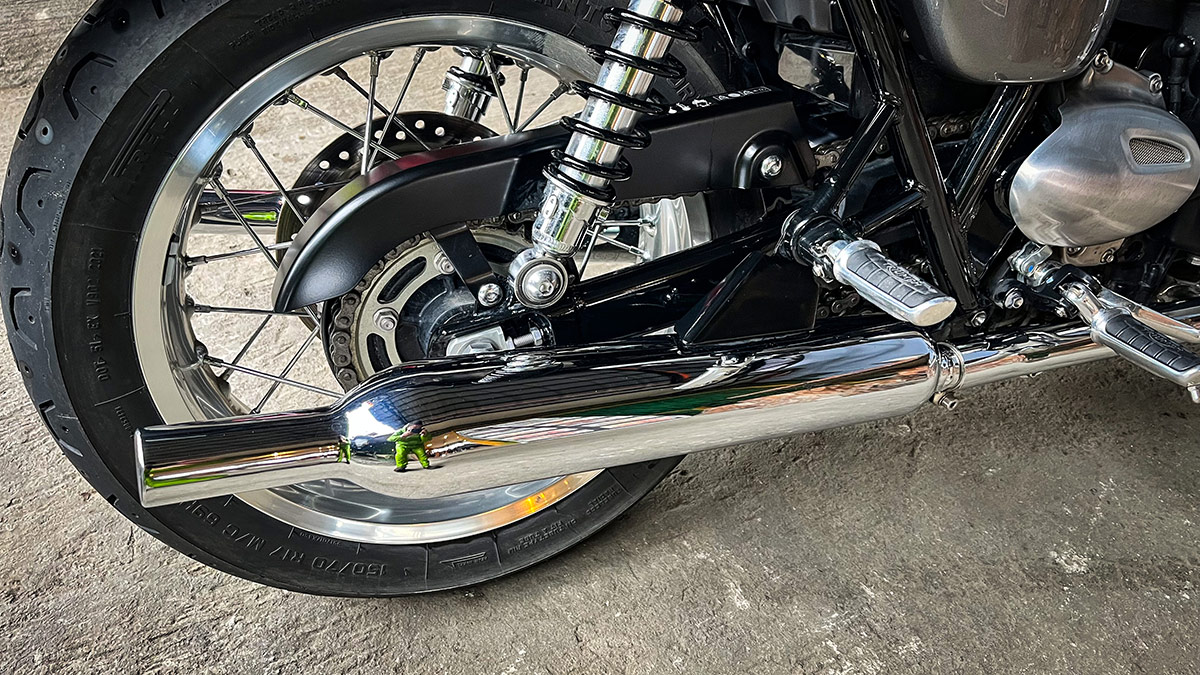 ADVERTISEMENT - CONTINUE READING BELOW ↓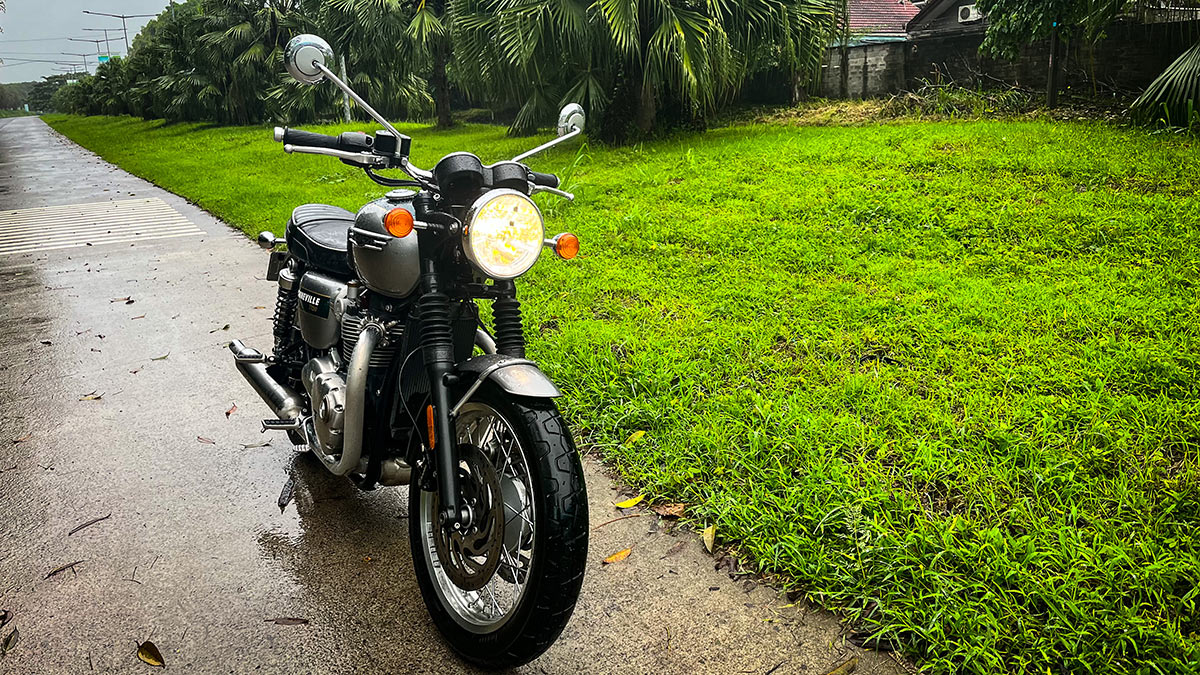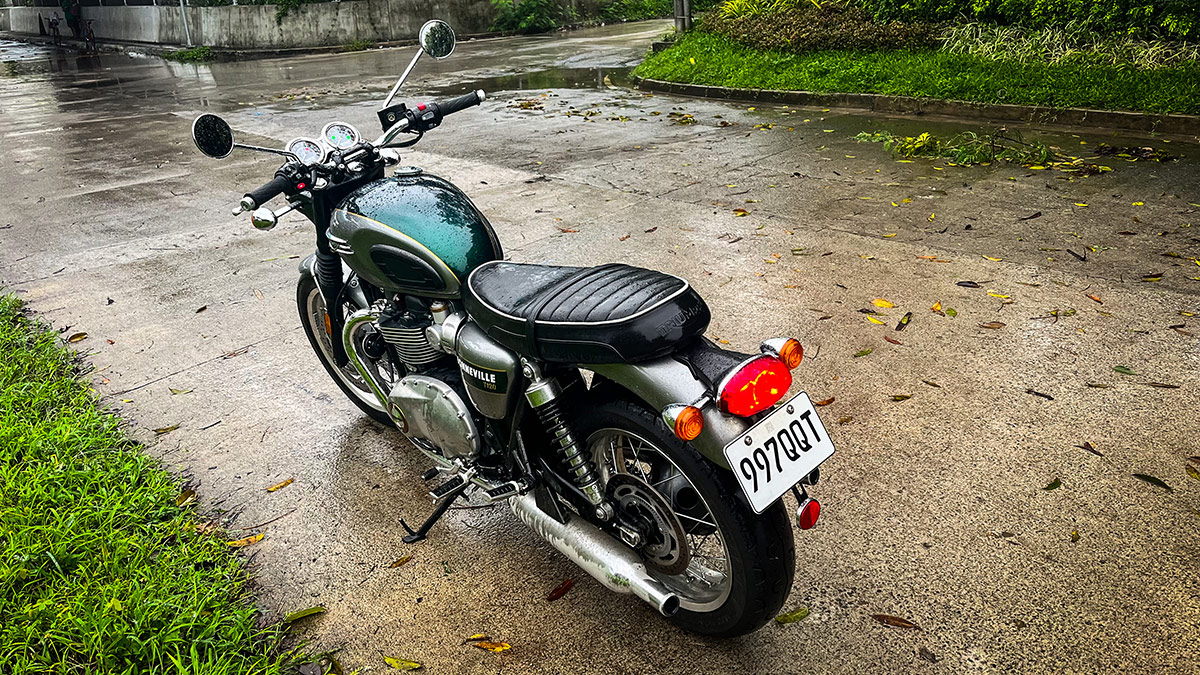 ADVERTISEMENT - CONTINUE READING BELOW ↓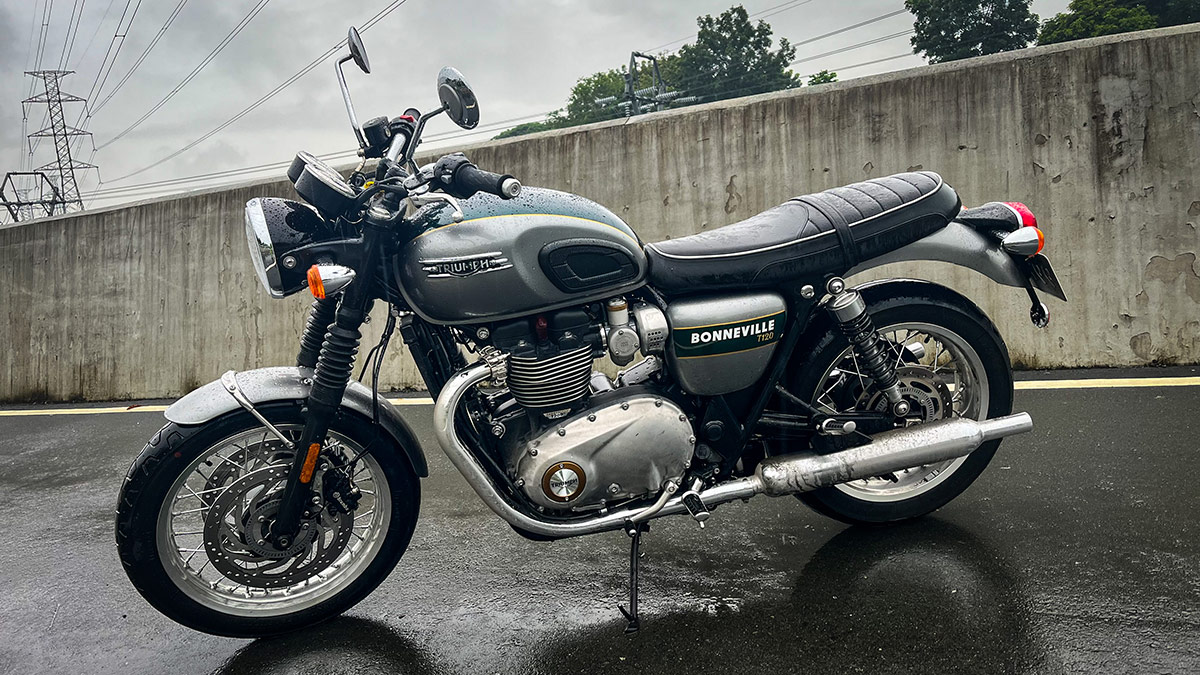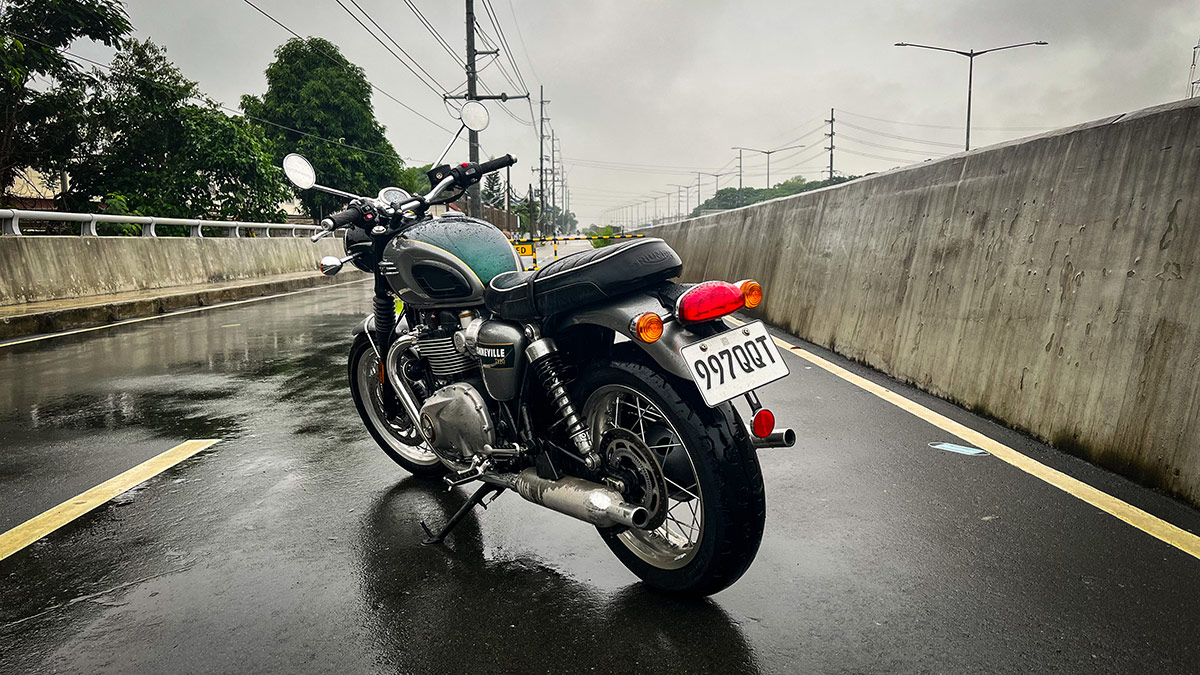 ADVERTISEMENT - CONTINUE READING BELOW ↓